For the past week, I've been exploring the Mexican city of Oaxaca de Juárez, the capital of the central-southern state of Oaxaca. It's been full of surprises. Good surprises.
The longer I've been here in Oaxaca City, or simply Oaxaca, as it's called, the more appealing it's become, and I'm convinced that this is a place where I could live long-term.
Are you interested in retiring abroad? Yes | Not Sure Yet
My first surprise here has been the weather. Being so far south, I expected it to be hot and steamy, but that isn't the case. Even during the May and June hot season, the temperatures don't stray above 90 F during the day, the nights are comfortably cool, and the humidity is low.
Though the city is tucked into a broad valley surrounded by lofty mountains, its 5,102-foot elevation keeps it relatively dry, and it's less humid than the coastal areas. Afternoon showers usually begin in June and continue through September, but the weather during my stay has been gorgeous.
The art in Oaxaca is mind-blowing, and the amount of it on display has been one of my favorite surprises. Wherever you go, there's a mural, a gaily-painted house, a woodcut-style drawing, an art exhibit set up on a pedestrian walkway…there's something to catch your attention and invite you to pause and marvel over the time and skill it took to create all this remarkable art.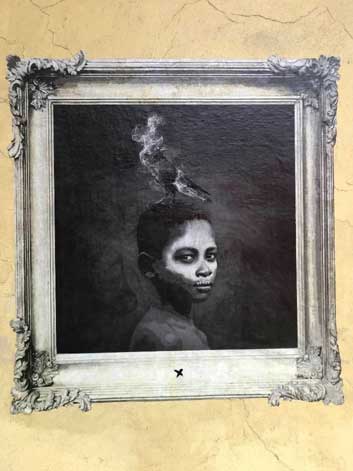 The town is a photographer's dream. Art galleries are everywhere, as are art museums, photography museums, concert halls, and talented musicians serenading in the plazas and parks.
Shops sell woodcarvings of everything from armadillos and monkeys to dragons and hummingbirds, produced by the indigenous people who live in and around Oaxaca. Whatever type of art strikes your fancy, you'll find it here. I found myself walking nearly every street in the center in search of more murals, more statues, and more exhibits. I bought some carvings—a brilliantly colored little psychedelic hedgehog and a graceful hummingbird—and had to use all my willpower not to buy more.
My next major surprise has been the food. The city of Oaxaca has less than a million inhabitants, and it's somewhat isolated from Mexico's largest metropolises, so I wasn't really expecting to experience a culinary delight in every single restaurant I visited.
Boy was I wrong.
"In all the time that I've been in Oaxaca, I've never had a bad meal," one expat from California told me. Oaxaca has a fantastic culinary scene, and I can understand why people who like to eat, myself among them, fall in love with the local food.
I was spoiled almost immediately after I arrived, when I visited the little café, El Tendajon, across the street from my hotel. It didn't look like much, but the fish tacos they served were some of the best I've ever had. Along with a heaping plate of beautifully presented creamy guacamole and Oaxaca cheese, it was delicious and cheap: $10 for the two dishes.
The cuisine here is quite different from what I'm accustomed to in Mexico, with many unique dishes. Mole, a group of distinctively complicated and subtle sauces, come in seven main varieties—yellow, green, almond, chocolate, toasted chilies with avocado leaves, and two especially elaborate ones, a red and a black, that are made from blends of 31 different ingredients including four types of chilies.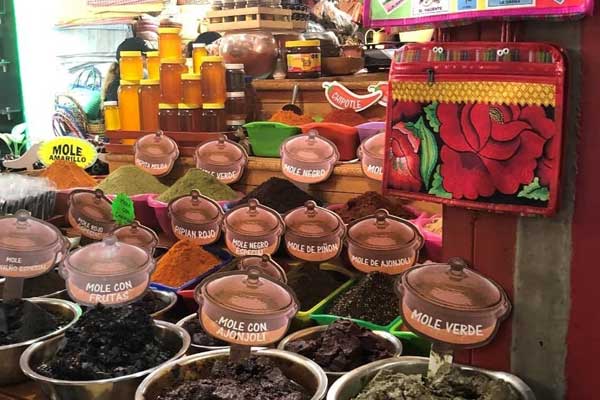 My husband and I went to a restaurant that specialized in moles and we had all seven of them; each one was rich and deliciously smooth. The meal wouldn't have been complete without mezcal—an Oaxacan drink similar to tequila. It's potent stuff, usually taken straight, but we discovered that mixing it with pineapple juice takes the bite out of it while preserving its unique smoky flavor.
Then there's Oaxacan cheese—milky, melty, and mild—used in all kinds of Mexican dishes. The dark, rich Oaxacan coffee may be the best of all the coffees produced in Mexico; almost all that I saw for sale was organically grown. Oaxacan cuisine is quite distinctive and it seems as if each restaurant strives to outdo the competition.
The established expat community here is also a surprise. The Oaxacan Lending Library carries English-language books and a large selection of DVDs, but more importantly, it's the center for expat-oriented activities.
Their bulletin board has information about the upcoming Fourth of July picnic, Spanish lessons, group hikes, new art gallery exhibits, a wide array of volunteer opportunities, yoga classes, and more. They organize weekly newcomer meetings and post announcements of activities for English-speakers. The expats I met say that a trip to the Lending Library should absolutely be your first stop if you're a newcomer or contemplating a move to Oaxaca.
The cost of living is low, and is one of the things that expats say attracts them to this area. One couple I met plans to stay most of the year in Oaxaca, taking three or four months a year to travel to more expensive places with the money they manage to put away. Another expat says she lives well for well under $1,000 per month, while still having enough money to eat at her favorite neighborhood restaurants whenever she wants.
Thousands of expats have already figured out what makes Oaxaca a special place to live. I haven't left yet and already, I'm planning my next trip—and that truly is a surprise.
Get Your Free Mexico Report Here:
Learn more about Mexico and other countries in our daily postcard e-letter. Simply enter your email address below and we'll send you a free special report - Why Millions of Americans Are Moving to Mexico.
This special guide covers real estate, retirement and more in Mexico and is yours free when you sign up for our postcards below.
Related Articles
Guide to Oaxaca: One of Mexico's Greatest Cultural Gems
Top 10 Reasons to Move to Mexico
The Best Places to Live in Mexico as a U.S. Expat
Upcoming Conferences
The Only 2023 Fast Track Costa Rica Conference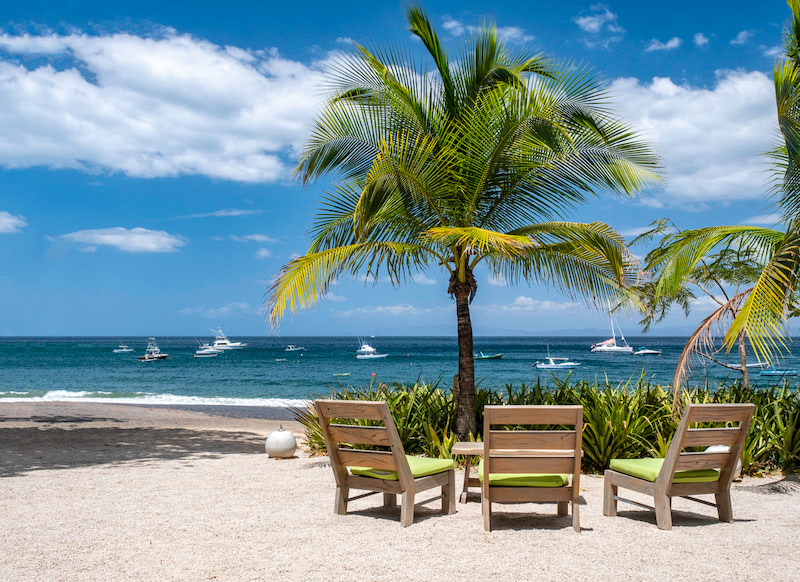 If your dream retirement involves stunning beaches… lush green mountains… a perfect year-round climate… first-rate healthcare… incredible value for money (a couple can live well on $2,109 a month—including rent!)...
Join our Costa Rica experts and expats in June and discover true Pura Vida.
REGISTER NOW, SEATS LIMITED: EARLY BIRD DISCOUNT HERE
---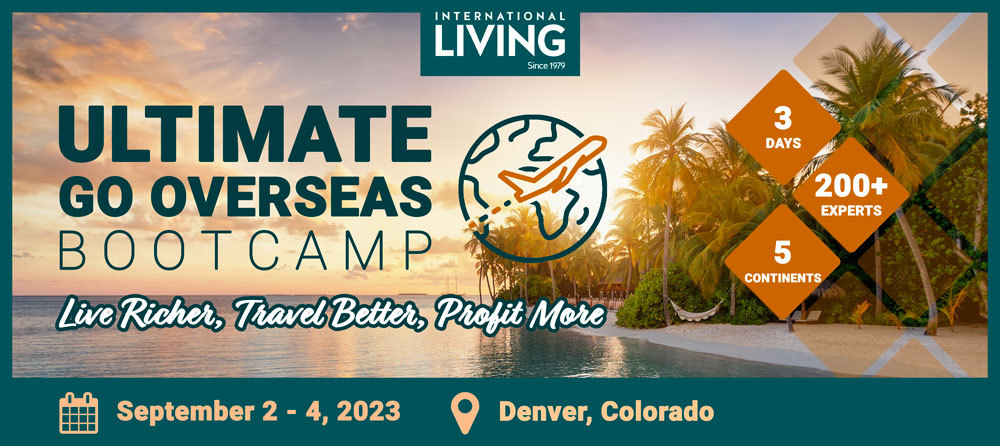 Most Popular Products
Popular Articles You May Also Like