Have you heard the story about Mr. Goxx, the crypto-trading hamster?
This isn't the opening line of a joke. And the kicker is…he's doing better than most human investors!
Putting Mr. Goxx's hamster skills to use as a crypto trader was the brainchild of two Germans in their 30s.
Mr. Goxx's owner told the BBC:
"It seems like most people from our generation see no other chance than throwing a lot of their savings on the crypto market, without having a clue what's going on there.
"We were joking about whether my hamster would be able to make smarter investment decisions than we humans do."
They set up Mr. Goxx's cage so that his "office" is next to his regular living space. In his office is an "intention" wheel which chooses the cryptocurrency he'd like to trade, and two tunnels, one labelled "buy" and the other one "sell" determines what he does with that crypto.
And as of last Monday, Mr. Goxx was actually making money…his lifetime performance was up just under 20%. He has come out slightly ahead of Bitcoin itself and he's beaten the return on the world's major stock markets like the Dow Jones and the FTSE 100.
I'm not a stocks guy. The easiest money I ever made and lost was on the stock market. A lesson I learned the hard way. Which is why I switched my focus to international real estate investing. I believe it's the smarter investment decision.
Why?
Real estate is not subject to the rapid and wild fluctuations you see with the stock market. It can generate income. If you buy right, it can make you very rich. You can live in it, vacation in it, enjoy the life you've always dreamed of…all while making money.
Also, a home in an inherently desirable place will always have value. And it gives you the kind of peace of mind you can't get from a tech stock.
So, when I read that a German hamster is making more money than the world's biggest stock markets, I know I've made the right decision to invest in international real estate.
***
The Italian Invasion Has Begun
"Let's go! Let's go!"
– General George Patton, commander of the 7th Army upon invading Italy
And they're off…Mission Italy is well and truly underway. And if you missed what I sent you this week…you'll definitely want to read on. It turned into "Italy week" here at Your Overseas Dream Home…
To recap, Italy is jam-packed with incredible bargains and now, post-pandemic, there are more of them than ever. And two of my seasoned scouts have been pounding pavements, hopping trains, trams, taxis and renting cars…and eating lots of pasta washed down with wine…in search of bargain real estate around Italy.
Over the last 10 days my team's WhatsApp scouting group was exploding with their reports from Rome and Tuscany.
"Got one in Florence…
"Just a pleasant stroll into the historic center, I found an apartment operating as an Airbnb listed for just €90,000. ($105,620). It's about 1,400 square feet and at that price I have to figure it out…it's an anomaly."
So wrote my scout Eoin Bassett…
Eoin spent two days wearing out the rubber on his shoes digging out affordable properties in the city that is home of the famous Medici's.
He uncovered an 80-square-meter pied-à-terre, in a 14th-century building, just a couple minutes walk from the historic core of Florence…for €100,000.
But when Eoin fanned out from the charming historic center of Florence…that's when things got really interesting! You can read his full report on what he found in Florence, right here.
After walking 32 miles around Florence, it was time for Eoin to give his feet a break, hire a car, and get out into the Tuscan countryside.
Here's another nugget he's sent through the Whatsapp group:
"Bullseye. I'm in the foothills of the Apuan Alps and I have found a seven-bedroom villa in perfect condition. It was originally listing for €800,000. Now it's €495,000. In USD that's a drop from around $939,000 to $581,000.
"The British sellers are motivated and the property has been on the market for a while. It's operating as an upmarket B&B, every room is ensuite. It would make a lavish personal base, a great boutique hotel…or you could just keep going with the B&B. It's huge. The location is perfect—just a five-minute walk to the little town strung out along the river. (The river is packed with fat trout.)"
There'll be more to come from Eoin in Your Overseas Dream Home e-letter soon, so stay tuned.
***
From Horror Show to Investment Opportunities
Meanwhile, down in Rome…
Paul O'Sullivan was on the heels of some of the strongest investment opportunities in Italy.
As well as scouting half-the length of Italy and beyond, Paul is on a personal mission to find the perfect remote working base. But his top priority is to scope out killer real estate deals along the way.
He started his scouting in and around Rome's historic center.
"Just a 10-minute walk from the historic center, and close to Rome's main station I've found a two-bedroom apartment in a late 19th-century building for €200,000 ($234,490). This is the kind of place that could easily fetch you €150 ($175) a night at high occupancy. Really high yield potential."
"Then, right in the heart of Rome's nightlife district, I found a true anomaly. It's a large, three-bed apartment sitting on a quiet piazza steps from the city's best nightlife for €290,000…and the price has dropped from €350,000.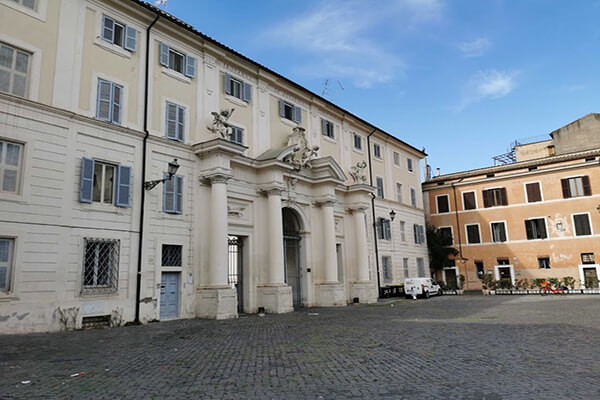 But there was more to come…you can read, in more detail, about what Paul found as he scouted in and around some of Rome's most famous historical sites here.
Next up, Paul followed the path of gentrification to Rome's Termini district.
My first experience of Termini was back in the summer of 2014 when I joined my sister on a trip. The "boutique" hotel I'd booked for us turned out to be a Roman horror show…not a hotel, but a guesthouse, a filthy one at that!
At the time, this experience gave me the idea to buy one of these failing guesthouses, strip the business, and rent the entire place out as a simple Airbnb instead. Done right, you could see big double-digit yields for a small fraction of the work.
And that was something I asked Paul to look into during his time in Rome…to see if my theory from back in 2014 still holds water. You can read what he uncovered, and watch the video footage he took around Termini, in his full report here.
Get Your Free Real Estate Report Now
Sign up for our free daily Postcard e-letter and get a valuable free report on the The 5 Best Places to Buy Real Estate In 2023.
Related Articles
Own an Italian Village Home for $85,056