"It reminds me of the small town I grew up in. The people are friendly and pleasant," says Mel Rosiechuk, 70, of his new home in Costa Rica.
Like many northerners, Mel, who came to Costa Rica in 2008 from his native Edmonton, Canada, was motivated to move here because of the weather…and soon discovered other benefits as well.
"I like the stability of the government here. And I was blown away by the diversity. It's a small country, but there is a huge variety of geography and climates," says Mel. "The laidback lifestyle attracted me too."
The northern Pacific coast, part of the Guanacaste province, in particular interested him thanks to the year-round warm weather, sunny days, and proximity to the water.
"I don't swim or surf, but I love the ocean. Walking up and down the beaches in Tamarindo, Playa Grande, and Playa Flamingo is something I love to do. These are the most beautiful beaches in the country," explains Mel.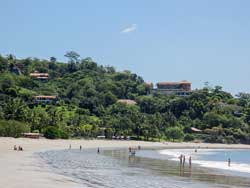 For Mel, his retirement in Costa Rica has meant becoming a true part of the community and experiencing the traditional culture of the local people. Soon after his arrival, he lived in more "gringo-oriented" communities near the popular beach town of Tamarindo. First, a condo development a bit inland and then later another condo by the beach. The construction was North American style, clean, and comfortable…high-end finishes. Nice places. Nice people.
But Mel soon tired of the typical expat life. He wanted a different experience. "I met great friends there from the U.S. and Canada. But I didn't like the daily 5 o'clock happy hours," says Mel.
That's when he discovered Santa Rosa, a small village about 10 minutes from the beach that most expats just pass by on their way somewhere else. He rents a two-bedroom apartment in a secure building for $400 a month.
Although he still has limited Spanish, apps on his smartphone help as do those locals who work in tourism who speak some English. And the warm and welcoming attitudes of his neighbors—and Mel's gregarious nature—means verbal communication isn't necessary in many cases.
He's an integral part of the community. He chats with his neighbors daily…has dinner with friends…there are parties and get-togethers…and they watch futbol. "I wasn't a fan before, but I've come to appreciate it," says Mel. He also goes fishing and eats out at local sodas, simple restaurants where you get home-cooked meals cheap—$4 to $5 a plate.
His busy days are spent, as Mel says, with "my local friends and their families. I'm very accepted here."
"I live a life like everybody else. I do housework and I go to the gym on a regular basis for my health. I go to the local pulperia (corner store) and the Monday market in the nearby town of Villarreal where I get chicken, fish, mangos, papayas, bananas, and other things. I do go to AutoMercado (a North American-style supermarket) as well, although the imported items are more expensive," says Mel. "There are foods I miss, but they are made up for by what I have here. I'm eating better and fresher."
For Mel, it was never a question that he would be overseas in retirement. He traveled quite a lot when he was younger—he was a businessman and entrepreneur and made it to Europe, Latin America, and beyond during his long career.
"My original plan was to move from place to place. But I have roots here with the locals. I have families who've 'adopted' me," says Mel, who adds that he does take time to travel around Costa Rica to see what the rest of the country has to offer.
"Some of my closest friends in Canada are in a comfort zone after retirement," says Mel. "When I moved, they said, 'You can't do that.' But I'm a free spirit."
Get Your Free Costa Rica Report Here:
Learn more about Costa Rica and other countries in our daily postcard e-letter. Simply enter your email address below and we'll send you a FREE REPORT – Costa Rica: The Land of Pura Vida
This special guide covers real estate, retirement and more in Costa Rica and is yours free when you sign up for our IL postcards below.
Related Articles
Best Places to Live in Costa Rica: Five Top Expat Havens
Upcoming Conferences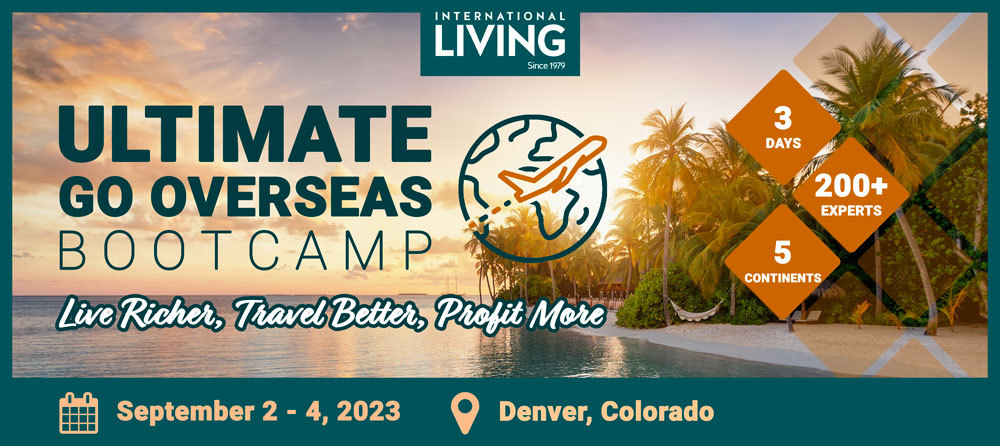 Most Popular Products