When you're home in front of your computer dreaming of escaping to an ideal climate, you don't conjure up images of shoveling snow…nor do you dream of the other extreme where it's too hot and you spend your days in air conditioned buildings. No, the skies are blue—the temperature is perfect—birds are singing—the grass is green and the flowers are blooming.
Forget about air-conditioning bills and suffering through sweltering heat and humidity. In some places around the world, "spring" is in the air year round. Wouldn't it be more comfortable to live in this ideal climate every day of every year?
Here are five places the International Living correspondents and editors have noted for their excellent climates year around—not too cold, and importantly, not too hot either.
Cuenca, Ecuador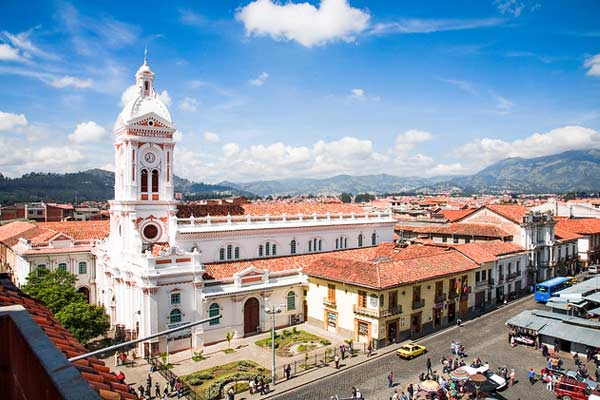 Cuenca's temperate climate is a major draw for expats. Although near the equator, Cuenca sits high in the southern Andes at an altitude of 8,300 feet, and its residents enjoy year round spring-like weather. Temperatures rarely go beyond highs in the 70s F and lows in the 50s F, so a sweater or light jacket is sufficient all year long. Rainfall averages around three inches per month.
Cuenca's two "seasons" are rainy and dry. The rainy season, roughly from January through May, features warm sunny mornings and frequent afternoon showers. During the middle of the dry season (June through December), expect long periods of chilly weather and overcast skies.
San Miguel de Allende, Mexico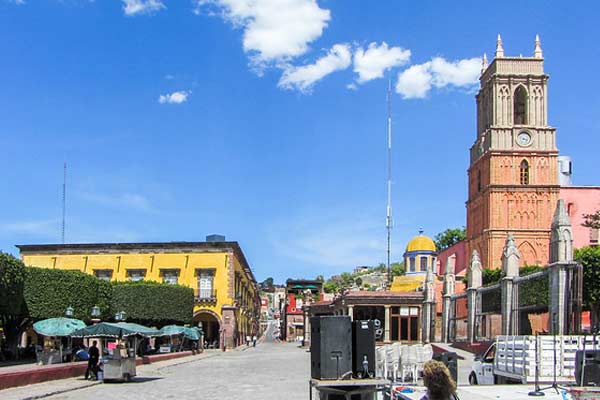 Mexico is a popular retirement location for U.S. expats. And within Mexico, a favorite spot is the city of San Miguel de Allende. There are sound reasons for this choice—rich culture, friendly population, and delightful climate.
San Miguel is situated in Mexico's central highlands, and because of its altitude at 6,200 feet above sea level, the temperatures are moderate and the air is crisp and clean. Although the weather in San Miguel is generally warm, be warned that evenings can turn cold. Even in summer you may need a sweater, and in winter you'll rarely be comfortable without a warm jacket.
Spring is the warmest season, averaging about 85 F, and in January and February nighttime temperaturess occasionally approach freezing. Rainy season starts in June and lasts through September.
Central Valley, Costa Rica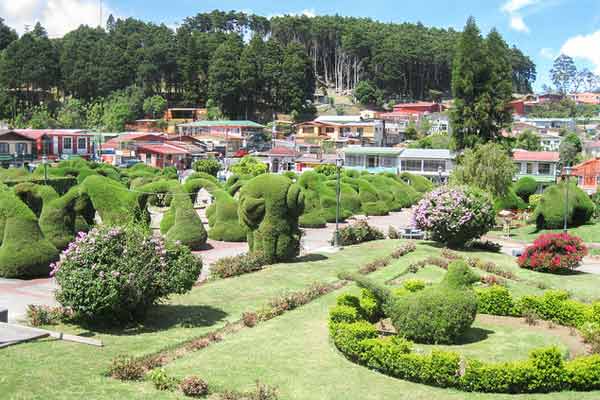 It's hard to beat the Central Valley when you're looking for a beautiful, friendly, and affordable place to live.
Contrary to its name, the Central Valley is actually a plateau. While coastal areas of the country can be hot and muggy, particularly during the rainy season, the valley's elevation of 2,200 to 5,000 feet makes it comparatively cool all year round, and it has a climate that's like few others in the world. Daytime highs are usually in the 70s or low 80s, and lows at night are typically in the 60s, with lower average temperatures the higher in the mountains you go.
Few residents see a need for central heating or air conditioning. The rainy season stretches from May to November, when most parts of the valley can expect afternoon downpours, with the most intense rainfall in September and October. There's usually plenty of morning sun, even in the rainy season.
Don't assume, however, that every part of the valley has the same climate. In fact, climates can vary significantly within only five miles. These microclimates are the result of different elevations and mountains that can affect the direction and intensity of the wind.
Co. Kerry, Ireland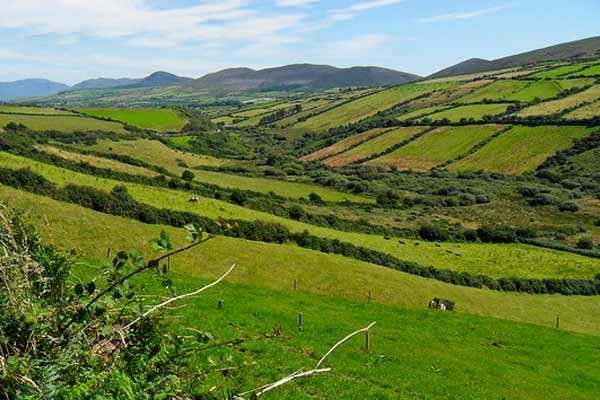 Ireland has an undeserved reputation for being cold, rainy, and dreary. In reality the island has a temperate maritime climate. Temperature extremes are rare, and it's as likely to be sunny, breezy, and delightful as not. Year-around temperatures average in the 60s F during the day and 40s F at night.
Due to the North Atlantic Current, winters are generally mild and summers cool. It is humid and overcast about half of the time, and its location in the northern latitudes means winters can be long and dark. But it rarely freezes in winter, and summers can be ideal.
Official statistics tell us that a quarter of North American visitors to Ireland go to the southwest. It's easy to see why…the scenery is stunning. This is where you can drive the 111-mile "Ring of Kerry" around the Iveragh Peninsula, see the Lakes of Killarney, hike through ancient oak and yew forests, and find as much history and culture as anywhere else on the island.
Dalat, Vietnam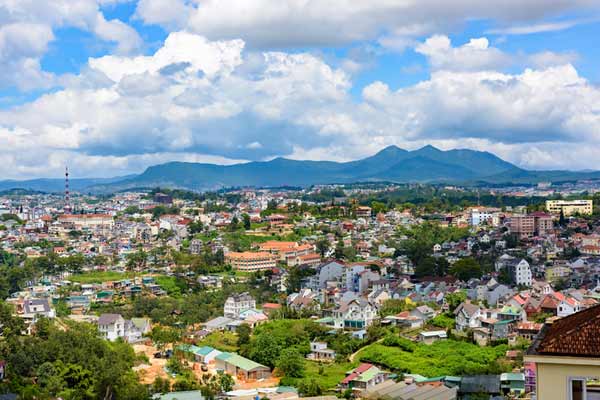 A former French hill station, Vietnam's Dalat, with a population of 120,000, sits at an elevation of 4,920 feet and enjoys a year-round temperate climate (mid-70s F during the day, mid-50s F at night). There's little humidity, and you don't need heating nor cooling. If you seek eternal spring, this is it.
Dalat is just 180 miles northeast of steamy Ho Chi Minh City, but its lofty 5,000-foot elevation gives it mild, year-round weather. The town is hilly and surrounded by mountains, waterfalls, and pine forests. It's a perfect place for long walks, bicycling, and outdoor activities: Pretty parks, lakes, and flower gardens are throughout the town. Though not Vietnam's liveliest city, it's ideal if you enjoy peace and tranquility.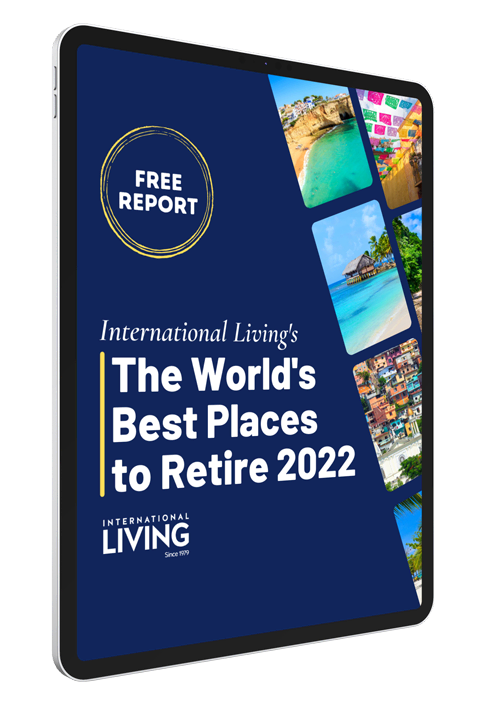 Get Your Free Report on the World's Best Places to Retire:
Learn more about the best places in the world to retire in our daily postcard e-letter.
Simply enter your email address below to sign up for our free daily postcards and we'll also send you a FREE report on The World's Top 10 Retirement Havens, plus access to over 10 more free reports. Our gift to you, on our favorite destinations.
Related Articles
6 Places to Retire to With the World's Best Climate
The World's Best Places to Retire
The Cheapest Places in the World to Live
Upcoming Conferences
Live Better, Spend Less, Retire Sooner
IL's Retire Overseas Bootcamp
October 21-23, 2022 in Atlanta, GA

In safe, warm, welcoming communities abroad, as little as $1,700 a month can bankroll a good life... this fall, our experts will show you where—and how.
Early Bird DISCOUNT—Save $100 When You Register by Sep. 29
Details Here IL's Retire Overseas Bootcamp
---
Registration Now Open for the Best of Europe Private Screening

In the Right Spots in Europe, You Can Retire in Style—in an Historic, Sun-Drenched Locale—for as Little as $2,300 a Month or Less—Especially Now With the Dollar and Euro at Parity for the First Time in Two Decades.
And We'll Show You How, October 1-2, During the Special All-Online Best of Europe Private Screening.
---
The Income Revolution Forum
What if You Had the Freedom to Enjoy the Good Life Anywhere in the World You Wanted to Be...and Get Paid While You're There?
We'll show you how—with hands-on guidance—you could beat inflation...secure your retirement...ditch your commute...and turn a skill you already have into a portable side income of $300, $600, even $3,000 or more a month.