For our 2023 Retirement Index, we have combined the Visa and Residency and Benefits and Discounts categories. In all of the countries listed below, you'll encounter a reasonable cost of living, an attainable residency program, and special discounts designed to support those in their "third age."
Think lower property tax; discounted medications and hospital visits; affordable travel and leisure activities; and even priority queuing. Instead of counting pennies in retirement, you can count the savings you make on everyday items like your groceries, a movie ticket, and even a flight back to the U.S or Canada.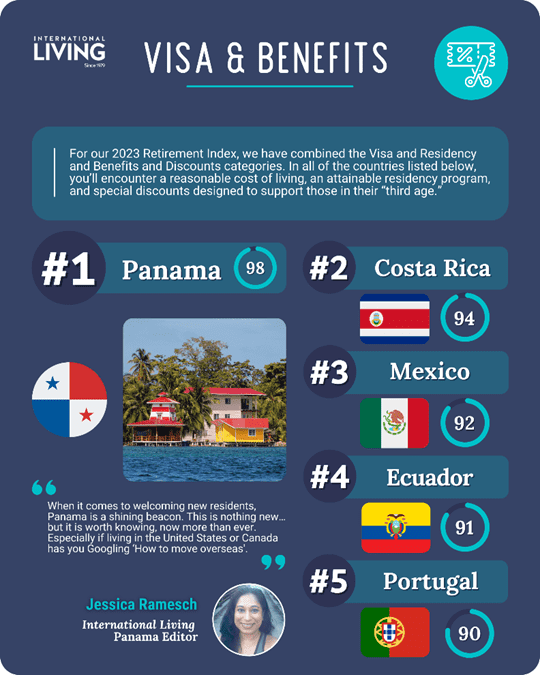 This category recognizes the countries with reasonable visa processes. Places where obtaining a tourist visa is as simple as filling out a form; where travel within the country is as painless as buying a bus ticket; and where the process of becoming a resident (and, in some cases, even a citizen) is relatively straightforward, affordable, and stress-free.
Are you interested in retiring abroad? Yes | Not Sure Yet
While each country has unique laws and requirements, this category's high scorers are all welcoming in terms of accepting expats, and many even have special retiree visas to encourage and facilitate a new life abroad.
5. Portugal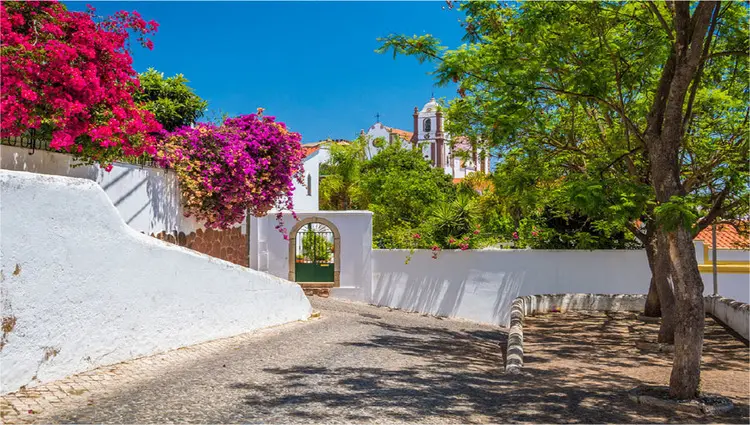 Citizens from the U.S. and Canada can visit Portugal without a visa for up to 90 days provided that their passport is valid for at least six months from the date of entry. For those who fall in love with Portugal and wish to stay a residency visa is required. This process begins in your home country and may not be initiated while in Portugal. The reason for this is that your passport needs to be submitted to the Portuguese consulate that you are applying to and it is illegal to reside in a foreign country without a passport.
Long-stay residency visas allow holders free access to the entire Schengen zone of 26 countries and can lead to permanent residency or citizenship after five years. Both the U.S. and Canada allow dual citizenship as does Portugal so there is no need to renounce citizenship in your birth country.
The most common type of residency visa is the D7 for retirees, digital nomads, or others with passive income not coming to Portugal to work for a Portuguese company since that would require a work visa. For Americans, the process begins online at VFS Global and for Canadians at the Portugal consulate in Toronto.  The D7 does require the holder to show a physical presence in Portugal for much of the year, eight months during the first visa period and six months during each of the consecutive years. After five years of living full-time in Portugal D7 holders may ask for permanent residency or citizenship, both require testing at an A2 level of Portuguese.
Documents required to apply include: the official application, passport valid for at least three months, two passport photos, travel insurance including repatriation, request for criminal background check from SEF, the border patrol agency in Portugal, criminal record certification, proof of accommodation, proof of financial means, proof of private health insurance that works in Portugal, a bank account in Portugal, a fiscal number in Portugal and more. Please note that this is just a general list of requirements so do consult the website and consulates for further details.
After the online application is submitted you will be required to appear in person at one of three Portugal consulates, New York, Washington, D.C, or San Francisco, CA, depending on the state in which you reside. Consulates may require additional documents or information and changes are apt to occur at any time.  The process is time sensitive and can only be started within a few months of relocating to Portugal, check with your consulate for details.
Once your application is approved you will be issued a visa stamp in your passport valid for four months, or until you have your appointment with SEF, the border control agency in Portugal. This is not to be considered a four-month visa but just a stepping stone that will allow you to remain in Portugal legally beyond the 90-day rule until you complete the next step in the process.
Another common type of visa is the Golden Visa which allows holders to apply for permanent residency or citizenship after five years by investing in real estate. Unlike the D7 with the Golden Visa applicants do not need to live in Portugal but only visit for two weeks every year to renew the visa. Showing proficiency in Portuguese is also required after five years if citizenship or permanent residency is requested.
To apply for the Golden Visa applicants must invest a minimum of €500,000 in real estate, or €350,000 if the property needs rehabilitation or as little as €280,000 if the property is in a low-density area. As of this year properties in Lisbon, Porto, and the Algarve no longer qualify for the Golden Visa scheme. A Portugal attorney is needed to apply for the Golden Visa.
Although Portugal does not offer much in the way of retiree benefits the cost of some things is so low it's not needed. Order a cup of espresso at a local café for less than $1, savor the taste of local wines for a mere $3 a glass or less, or pick up a fresh baguette at a bakery for 50 cents.
"Order the prato do dia, or meal of the day, for lunch for as little as $8 in smaller regional towns. Even for a vegan, macrobiotic, plant-based meal in the higher-priced cities in the Algarve, this special set menu can be had for around $12. This includes tea, soup, and the main course. Our favorite lunch spot in Albufeira, The Alfarroba Cafe, serves this guilt-free option that is always delicious," says Terry.
"Clyde and I love to explore, and Portugal has so much to see and do at discount prices. We can explore castles and receive reduced entry fees as retirees. Sometimes the regular prices are so low that at the discount price we would pay less than €1.
"Stroll through an assortment of museums throughout the country and receive discounts from 20% to 50%. Museums featuring art, ceramics, horse-pulled coaches, traditional Portuguese tiles, lace making, history, maritime, oriental, traditional Fado music, archaeology, railways, military, or just about anything else you can imagine.
For long-distance trains from one major city to another, retirees in Portugal can save a whopping 50% off the regular price. Others can also take advantage of big discounts on train travel when booking the ticket online at least five to seven days in advance.
Train travel throughout Europe is efficient, fun, and economical. For those that prefer to live without a car in major cities like Lisbon or Porto, retirees can buy passes that offer reduced rates on all public transportation. Even in smaller cities, public transport can be found. Buses, taxis, Uber, Bolt, and bicycle and scooter rentals offer even more options.
Full Guide to Visa and Residency in Portugal Here.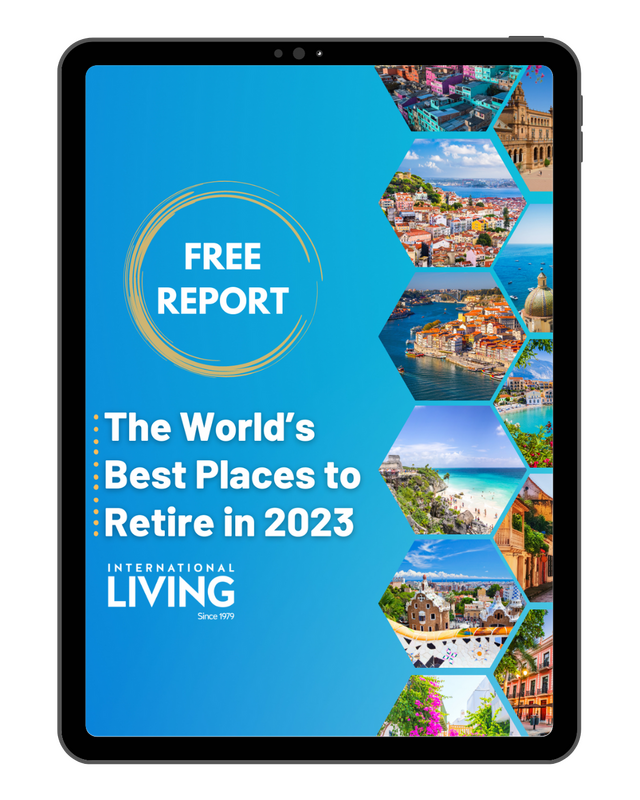 Get Your Free Report on the World's Best Places to Retire:
Learn more about the best places in the world to retire in our daily postcard e-letter.
Simply enter your email address below to sign up for our free daily postcards and we'll also send you a FREE report on The World's Top 10 Retirement Havens, plus access to over 10 more free reports. Our gift to you, on our favorite destinations.
4. Ecuador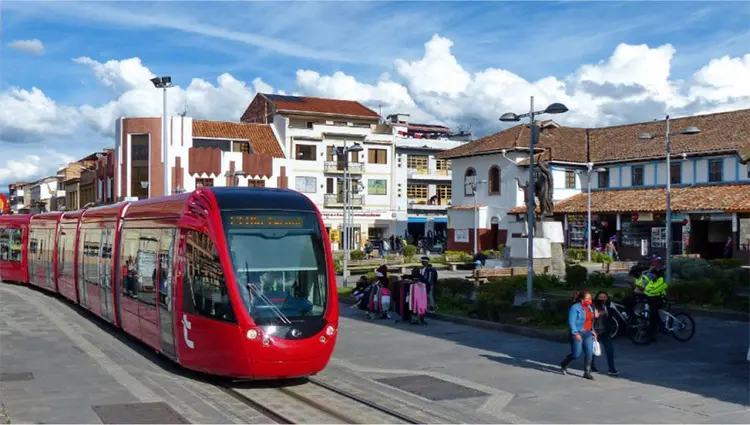 "One of the first things I noticed moving to Ecuador was when I was standing in line at banks, at the grocery store, in government offices, or in line to get on a bus, older Ecuadorians kept cutting in front of me.  At first, I was a bit upset, but when I realized it was part of the benefits afforded to people in their golden years out of respect, and realized I was old enough to take the shorter lines, I was overwhelmed by the respect Ecuadorians treat their elders," says Stefani Owens, a 10-year veteran of Ecuadorian living.
Ecuador is known for its kind culture and its devotion to family. "Families care about their older relatives, and multi-generations live in large Ecuadorian homes which include several generations of family members.  I love seeing daughters walking along downtown streets holding hands with their grandmothers (abuelas). Seniors are honored in Ecuadorian society.  And this includes benefits expats receive as well," adds Stefani.
In terms of financial discounts, there are plenty of savings to be found. Ecuador's Civil Aviation Law stipulates that anyone over the age of 65 is entitled to 50% discounts on all airline tickets. This also applies to international flights, as long as they leave from, and return to, Ecuador— but it is worth noting that the discounts only apply to the actual flight fare, not the taxes, surcharges, and other fees typically tagged onto a ticket price. The discount amounts to about 30% off the overall cost of a flight but it is generally recommended to book directly with the airline at one of their local offices or via a travel agent, rather than online.
Reduced prices are also available for movie tickets and applied to many cultural events such as concerts and shows. If you buy property, your annual property tax will be calculated at a significantly lower rate if you are over the age of 65, and you can also receive discounts on utility, internet, and phone bills if they are registered in your name.
Public city buses are discounted 50% for those aged 65 and over and entry to galleries and theater plays are discounted as well, plus many are free in the city of Cuenca as well as in other cities of Ecuador.
"The deference and respect shown toward people in their 'third age' is demonstrated in so many ways.  I've had times when I'm juggling grocery bags and a young man will offer to help carry them to my destination. When I ride the bus, Ecuadorians always offer me a seat when the bus is crowded. When I'm having trouble translating something into Spanish, there's always a nearby local who helps me out," says Stefani.
A couple of the greatest benefits of moving to Ecuador are that the country welcomes expats so doesn't try to make the visa process difficult, and is one of the easier countries in South America in which to obtain residency.
"In February 2021, a major immigration reform bill was passed in Ecuador, making changes to temporary visas, so you can now leave Ecuador for as long as you want and still keep your temporary residency valid. You can also renew your temporary residency every two years an indefinite number of times, instead of just once as was previously the case," says attorney Sara Chaca, Ecuador Visas.
"Once someone has lived in Ecuador for at least 21 months under a Temporary Residency Visa, they are able to apply for a Permanent Residency Visa (PRV). Under a PRV, a person may only be out of Ecuador for up to 180 days in each of their first 2 years of Permanent Residency. After the two years, they can keep their Permanent Residency Visa status with a permitted absence of up to five years at a time," says Chaca.
After you've made your decision to retire in Ecuador, you need to begin the PRV process before leaving your native countries.
"I started six months before moving to Ecuador to collect the documents needed to apply for permanent residency," says Donna Stiteler, IL Ecuador Correspondent. "Best to get the documents secured, apostilled [a specialized certificate, issued by the Secretary of State], and translated prior to leaving the United States to save time and money, as overnighting FedEx or DHL documents to Ecuador may cost up to $75."
For a pensioner visa, you need to prove a monthly income of just $400 per month, which is half of what had been required previously. As well as bank statements, a pension benefits letter is required to attest that you will receive this income for the rest of your life. Many expats use this visa because they have an income from Social Security in the U.S., which more than satisfies the visa income requirement. The other appealing advantage of this visa is that no capital is required upfront.
In terms of costs, facilitators and lawyers generally charge about $500 per person for assisting with obtaining residency visas. On top of that there are Ecuadorian government fees to pay, usually about $500, as well as many other smaller costs, such as obtaining police checks, getting documents legalized in your home country, having documents notarized and translated in Ecuador. You could expect to pay between $1,100 to $1,500 to obtain a temporary residency visa using local assistance, and less if you are able to navigate the system by yourself (difficult, but not impossible!).
Full Guide to Visa and Residency in Ecuador Here. 
3. Mexico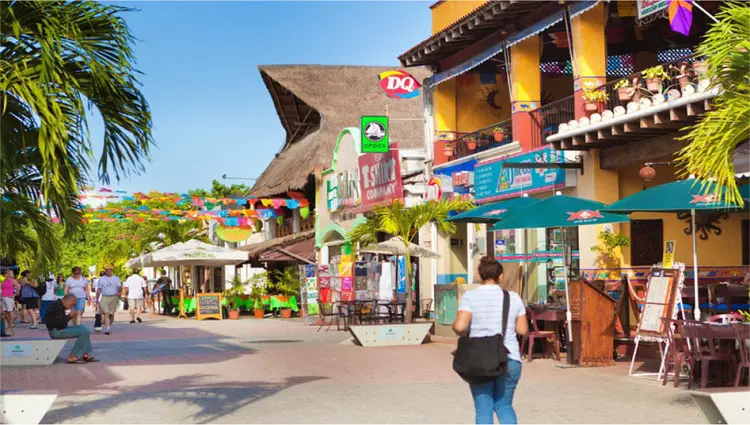 Getting a Mexican visa is an easy and straightforward process, whether you want to stay for a few months or for the rest of your life. This was a major reason why I chose to move here rather than to a different country that made it challenging, or even impossible, to stay long-term. Mexico doesn't require a large fixed deposit or investment, notarized or apostilled documents, criminal or FBI background checks, medical exams, or any other difficult-to-satisfy requirements.
Tourists, or anyone else wanting to visit the country for a short time, can get a visa on arrival that can be valid for up to six months, but unlike in the past, the length of stay is not an automatic 180 days; it is up to the discretion of the Immigration officer how many days you get. If you want a guarantee that you can remain in the country for a full six months, apply for a visa from a Mexican consulate in your home country beforehand.
Another recent change impacts the practice of the "visa runs" or "border runs" that people made at the end of their initial tourist visas. Americans used to be able to just take a trip to a neighboring country—the U.S., Guatemala, or Belize, and return the same day with a new six-month Mexican visa. The government is discouraging this practice; instead, the requirements for getting a long-term Mexican visa have been made easier. They want to be sure that foreigners living in Mexico are doing so legally and that the process for doing so is not too demanding.
If you want to stay for longer than six months, it's not hard to get either a temporary residency visa, which is valid for a period of six months to a maximum of four years, or a permanent residency visa, which never expires. Aside from the fees imposed to obtain your temporary or permanent residency card, your biggest expense will probably be making the required two copies of six to 12 months of bank statements.
The application process for temporary or permanent residency begins at a Mexican consulate in your home country. The consulate will furnish you with their requirements and instruct you on which forms you'll need to complete; all forms are in Spanish. Financial requirements will vary somewhat from one consulate to the next; at this time, the Mexican consulate in McAllen, Texas, seems to have the lowest threshold.
Residente temporal, or temporary residency visas have lower financial requirements than the residente permanente option. You'll need to provide proof of having a monthly income of $2,400 to $2,700 over the past six months or a savings or investment account balance of $45,000 per month over the past year. It's also possible to qualify for a temporary resident visa if you invest at least $100,000 in a business; if you invest at least $200,000, you'll be eligible for a permanent residency visa and a fast-track to citizenship.
If you are applying for the residente permanente, you'll need to provide proof of a monthly income of $4,300 to $4,500 over the past six months or a savings balance of at least $180,000 every month for the past year. Permanent residency never expires and is the first step towards Mexican citizenship.
Immigration agents are happy to assist with the application process for a fee of around $400 to $500, but if you know enough Spanish or have a Spanish-speaking friend who can help with the translation, you can save some money and do it yourself.
Bring all your required documentation to the consulate on the date of your appointment. You'll be interviewed by a Consular Officer, who will verify your eligibility and ask you a few questions about why you want to move to Mexico. If you are applying with a family member, each applicant will need to make a separate appointment and will need to bring proof of income and eligibility. You'll need one set of original bank statements or a letter from Social Security as well as a full set of copies.
Once approved, pay a $48 fee at the consulate and receive your special canje visa, which is valid for up to 180 days. You'll need to report to a Department of Immigration office in Mexico before the visa expires and within 30 days of your arrival. Bring all your paperwork to the appointment, including proof of your address in Mexico. The price for a one-year temporary residency card is 4,739 pesos ($233); the fee for permanent residency is 5,776 pesos ($284).
Once you become a permanent resident, you'll have the same rights as any Mexican citizen with the exception of being able to vote or purchase certain property near the coast (though there are legal options for that, as well).
As a legal resident, you'll be eligible to apply for one of Mexico's two public health plans: INSABI, which is free and offers basic care, or IMSS, which covers most medical conditions and medications; IMMS rates are based on age, ranging from around $400 to $700 per year.
If you're a legal resident, age 60 or above, you'll qualify for the INAPAM senior discount plan, which is a wonderful benefit. Mexico's low prices are even lower when you show your INAPAM card at many pharmacies, restaurants, clothing shops, hospitals, clinics, and laboratories. You'll also be eligible for significant discounts on utilities, property taxes, airlines, and long-distance buses. In many urban areas, seniors with permanent residency are also eligible for a discount card to use on public transportation.
Mexico's visas and benefits show that foreigners are genuinely welcome. The government has policies that benefit foreign residents, and the Mexican people are some of the warmest and friendliest on Earth.
Full Guide to Visa and Residency in Mexico Here.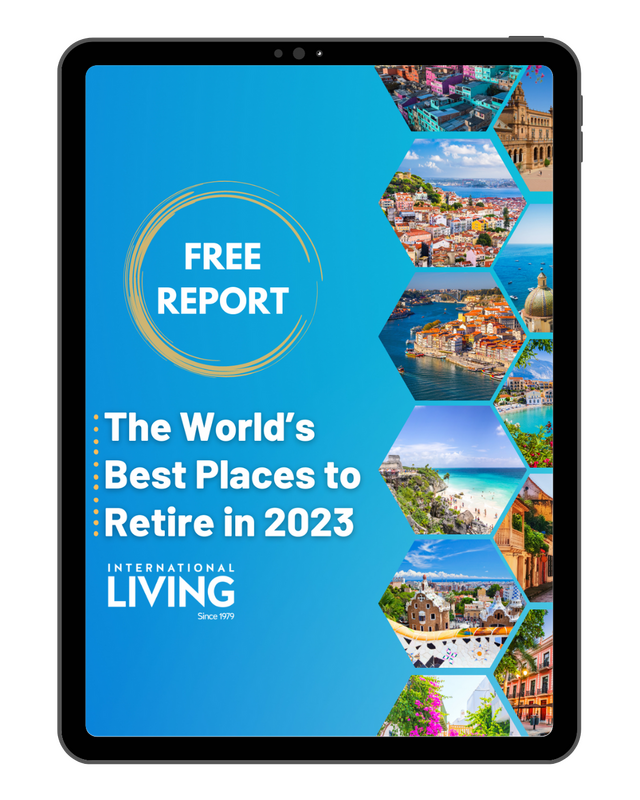 Get Your Free Report on the World's Best Places to Retire:
Learn more about the best places in the world to retire in our daily postcard e-letter.
Simply enter your email address below to sign up for our free daily postcards and we'll also send you a FREE report on The World's Top 10 Retirement Havens, plus access to over 10 more free reports. Our gift to you, on our favorite destinations.
2. Costa Rica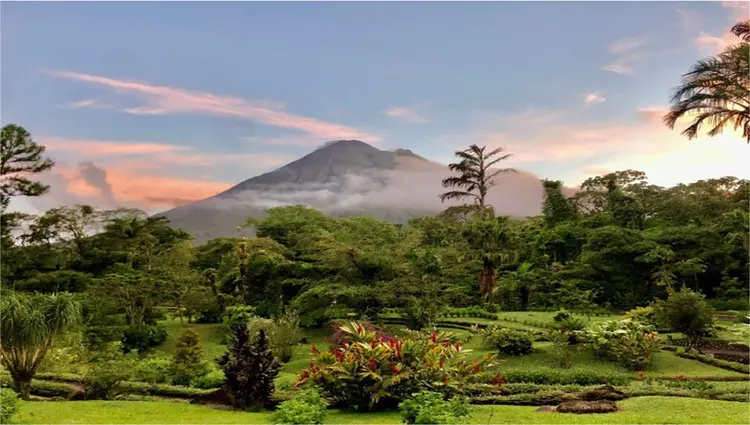 "Costa Rica is a country where the older generation is treated with respect," says IL contributor Kathleen Evans. "And things like head-of-line privileges at banks and government offices are the rule. You will see senior privileges such as exclusive early shopping hours, free bus rides, and the Ciudando de Oro or Golden Citizen card offered through the CCSS Social Security (Caja Costarricense de Seguro Social)."
The Ciudando de Oro card offers discounts from 2% to 20% from over-the-counter medications to groceries, and eyeglasses to clothing. You must be 65+ and have your Costa Rican residency to qualify. The program also offers free online courses (in Spanish). The classes include a variety of topics such as phycological health, technology, legal rights, empowerment, and restorative medical health.
Even without legal residency, some community restaurants will offer a "local's night" cash discount to townspeople of all ages – where food and drinks can be as much as 25% off regular prices. Cash discounts are fairly common, in general, for tours, small hotels and hostels, markets and small stores, etc. So, it never hurts to ask for the Tico or local price.
"Most expats who have relocated to Costa Rica will tell you they are living a much healthier lifestyle than before moving," says Kathleen. "Perhaps it's the year-round tropical weather that beckons one to enjoy the outdoors and learn a new hobby or sport. From hiking and biking to yoga, surfing, and pickleball. Nearly every community has something to offer anyone eager to engage in fitness.
"I know some expats have reported lowering their blood pressure or seeing cholesterol levels drop to the point of no longer needing their medication. With all of the Blue Zone healing energy in the country, there may be something deeper to the health benefits of Costa Rica than meets the eye. Between activities, healthy food, and a strong social community, the benefits of Costa Rica can be enjoyed by expats of all ages."
Most visitors do not require a visa to enter Costa Rica as a tourist. An immigration validation will be stamped into your passport upon entry. This gives you legal visitor status for 90 days.  You must provide proof of an onward ticket within those 90 days. If your stay is beyond that, you can leave the country via land or air and re-enter immediately to renew your tourist visa.  If you plan to live in Costa Rica long-term, it is best to apply for residency. Fortunately, you have many options.
For those of you who can work from anywhere with an internet connection and would like to sample the Costa Rican lifestyle without a long-term commitment, this one-year visa (renewable for two years) may be the answer.
This visa, available since 2023, offers huge benefits over the typical 90-day tourist visa. For example, this visa holder will be allowed to open a bank account in Costa Rica (which is often challenging prior to residency approval). It also allows the individual to drive using their foreign license for the entire term. There is no need to leave the country every 90 days. If there is the equipment necessary to do business, you can import all equipment tax-free. Family members will also be able to take advantage of the benefits.
The process to apply is straightforward. You will need to show proof of an average monthly income of at least $3000 or $36,000 annually from abroad. If you are a family, a couple will need a combined average monthly income of $4000 or $48,000 annually. You will also need medical insurance that covers everyone for the entire year while in Costa Rica.
There are several avenues to apply for residency. Costa Rica has made it so nearly anyone with the means can apply for one of the three most popular programs for retirees and expats:
Pensionado Program: This requires proof that you have at least $1,000 per month of income through a life-long pension from a recognized source.
Rentista Program: This was designed for people without fixed retirement income. It requires proof of a $2,500 monthly income for at least two years. Typically, you will make a $60,000 deposit in a Costa Rican bank approved by immigration authorities.
Inversionista Program: A qualifying investment includes purchasing a home (it can be a vacation rental) or business, or investing in other government-approved ventures. The new minimum investment was recently lowered to $150,000 to attract retirees after the financial devastation of the pandemic.
It is possible to go through the residence process on your own. However, we recommend that you hire a reputable Costa Rican residency attorney to guide you through the potential minefields, especially if you don't speak Spanish or understand the system – which can be daunting!
Full Guide to Visa and Residency in Costa Rica Here. 
1. Panama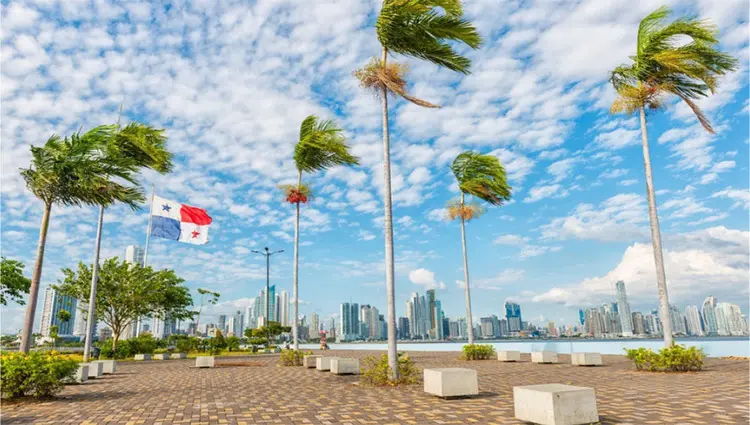 "When it comes to welcoming new residents, Panama is a shining beacon," says Jessica Ramesch, IL Panama Editor. "This is nothing new…but it is worth knowing, now more than ever. Especially if living in the United States or Canada has you Googling how to move overseas."
"This tiny powerhouse has been opening its arms to foreigners since long before the Panama Canal opened for business in 1914. People have come here from the U.S. and Canada, France and Spain, Lebanon and Israel, China and India, and from all over Africa and the Caribbean…we have large international communities here.
"They've brought their traditions and cuisines…showcased art forms and cultural events…and you can see (and hear) them all across the country. If you'd like to join their ranks, there are several residency programs to choose from. The most famous, of course, is the Pensionado Visa."
If you have a verifiable pension, you are welcome to apply to become a resident and a Pensionado, or a member of Panama's pensioner program. The program was created to help retired Panamanians continue to live active, socially-integrated lives. It was later expanded to allow residence for foreigners.
The Pensionado program's high-acceptance rates and long-established track record make it a best-in-class option for would-be expats. If you're looking for permanent residence…in a country where foreigners have almost all the same rights as locals…then this program just may be for you.
The main requirement is straightforward: you must be receiving a pension of at least $1,000 a month to apply, that's for a single-person application.
If you wish to add a spouse or dependents, you can—the easiest way to do this is to show an additional pension amount of $250 per person. And don't worry, you can pool your pension with your spouses to meet the minimum pension requirement if you're applying together. You'll need your marriage certificate and some other documentation, including a clean FBI or RCMP report (for U.S. citizens and Canadians, respectively).
The easiest way to get all your ducks in a row is to contact a Panamanian attorney four to six months before you plan to travel to Panama to apply. Any good attorney will send you an easy-to-follow checklist and be available to answer questions along the way. Once you apply, you can stay in Panama if you choose.
Pensioners in Panama get far more than legal residence. They're also entitled to an important set of discounts on everything from travel to healthcare. And these discounts are available to any legal resident of retirement age (currently 55+ for women and 60+ for men). Imagine how much you could save with:
50% off entertainment—such as movies, theaters, concerts, and sporting events anywhere in the country. That means a $5 movie ticket is just $2.50.
25-30% off bus, boat, plane, and train fares. Book a round-trip ferry from Panama City to the island idyll of Contadora, currently about $98, for less than $70.
30-50% off hotel stays and 15-25% off meals at restaurants…in Panama, you'll see people of all generations traveling, going out, and partying together.
15-20% off hospital bills, prescription medicines, medical consultations, and professional and technical services…no insurance needed.
50% off closing costs for home loans.
In addition, foreign Pensionados are entitled to a one-time exemption from duties on the importation of household goods (up to $10,000) and, in some cases, luxury tax rebates on the purchase or importation of a vehicle.
Not retired? Panama's Friendly Nations Visa was created for professionals and entrepreneurs from countries that "maintain friendly, professional, economic, and investment relationships" with Panama. Thankfully, Panama is "friends" with dozens of countries, including the U.S. and Canada. You can qualify for this program by investing $200,000 in real estate, opening a three-year fixed-term deposit account in a bank in Panama, or showing evidence that you require permanent residency for work purposes.
Finally, if you'd simply like to test-drive life in Panama, you have two options.
No Visa Required (6 months): If you are from the U.S. or Canada, remember that you do not currently need a visa to spend up to six months in Panama. Though the law here stipulates that visits should be no more than 90 days, immigration officials have long been granting 180-day stays. If during that time you decide you'd like to apply for permanent residence, you can file and stay in-country while your application is being processed (usually about six months). Just make sure to bring the required documents with you.
A Lengthy Test-Drive (18 months): Panama's new Temporary Telework Visa targets digital nomads. You can stay in Panama on this temporary visa for nine months or extend it once for a total of 18 months. The main requirements include proof of medical insurance and proof of income from a foreign source—at a minimum $3,000 a month (or $4,000 a month for families).
Full Guide to Visa and Residency in Panama Here.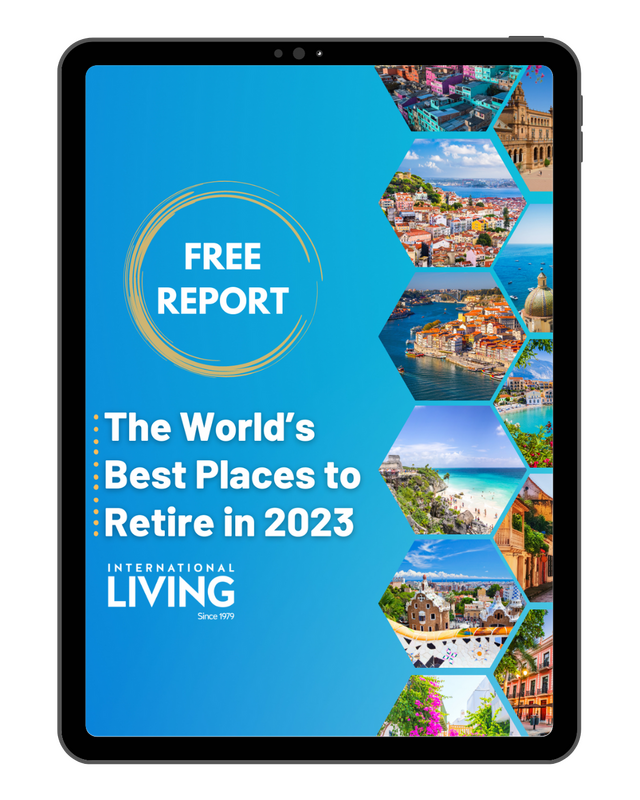 Get Your Free Report on the World's Best Places to Retire:
Learn more about the best places in the world to retire in our daily postcard e-letter.
Simply enter your email address below to sign up for our free daily postcards and we'll also send you a FREE report on The World's Top 10 Retirement Havens, plus access to over 10 more free reports. Our gift to you, on our favorite destinations.
Related Articles
The Best Places to Retire in the World 
The World's Cheapest Places to Live