There's something magical about a white Christmas. Being cozy by the fire…watching kids playing in the snow….having a hot drink after being out and about shopping for the holidays. But on the other hand, you do have to contend with gloomy skies and bone-chillingly cold weather. So why not trade the boots for sandals, the big coats for swimsuits?
By fleeing south, to the Caribbean, you can sink your toes into glittering white sands, float in the azure sea, and soak in the warm rays of the sun to thaw out.
Many of the islands have a reputation for being pricey, and certainly there are several that cater to a well-heeled crowd. But there are plenty of spots that offer reasonable costs across the board, making even an extended visit affordable, and that extends to good value real estate; homes big enough to fit the entire family.
Imagine eating Christmas dinner on the terrace, enjoying pleasant surroundings, and even more pleasant weather…
Roatán, Honduras
Four-Bedroom Seaview Home for $425,000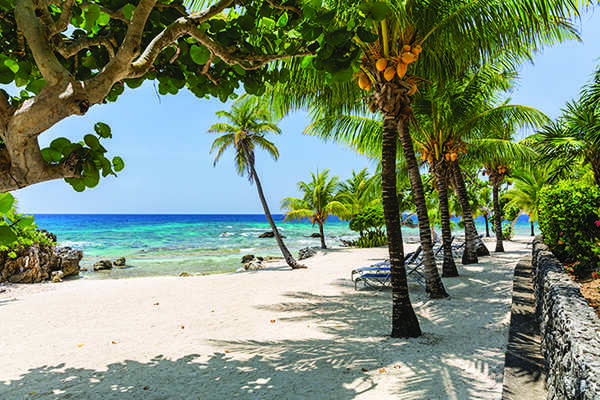 The little Caribbean island of Roatán was first put on the map, as far as tourism goes, by scuba divers attracted by a pristine stretch of the Mesoamerican Reef (the world's second-largest) just offshore. There are dozens of world-class dive spots in and around Roatán and neighboring islands, many of them protected marine parks.
A high percentage of visitors, to this day, are divers. But it's also been discovered by vacationers, cruise passengers, and expats (full-timers and snowbirds) in search of warm weather, island vibes, and beautiful scenery. Think verdant, tree-clad mountains, white-sand, and golden-sand beaches, the clear Caribbean, and, of course, palm trees swaying in the breeze.
A bonus for North American visitors: because it was a British possession for lengthy periods during its history, the island is predominantly English-speaking, even though Roatán is part of Honduras today.
Casa Mermaidia is a four-bedroom home on a hillside on the south shore with multiple decks from which to enjoy the sea view. It's sold furnished, and you can walk to the famed West Bay Beach.
Cahuita, Costa Rica
Five-Bedroom Jungle Villa for $249,000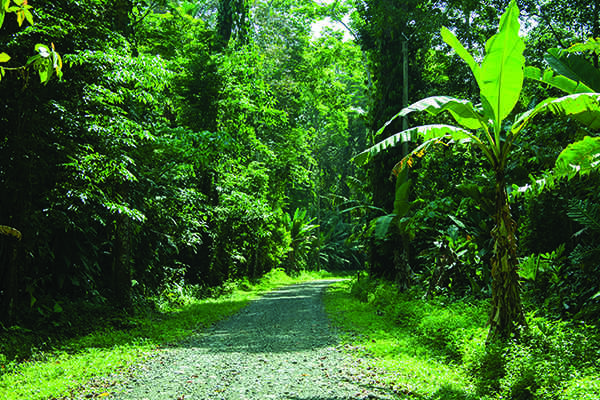 Costa Rica is low-key and laidback pretty much everywhere except in its frenzied capital city. But the most laidback place in the whole country has got to be the southern Caribbean coast. This is the least developed region of the country, with no large towns, no big resorts, condo developments, or gated communities. No hotel towers loom over the sands. It's just jungle, small villages, and largely deserted stretches of tropical beach.
It attracts a bohemian crowd as far as visitors and expats. You'll find plenty of yoga, healing retreats, surfing, snorkeling, and open-air beach bars and restaurants.
And while infrastructure can leave something to be desired, the let-it-all-hang-out attitude is a worthwhile trade-off for those who make it their home. Fun fact: Jamaican immigrants to this coast had a big impact on cuisine, music, and language (English, with a distinct patois, is commonly spoken), making it totally unlike other parts of Costa Rica in this way too. And the village of Cahuita, where this home is located, is especially immersed in this culture.
The property is a five-bedroom house with a pool, surrounded by jungle packed with wildlife. There are plenty of covered porch spaces in which to enjoy outdoor living. It's close to the entrance of a national park, plus on-site tropical fruit trees like plantain, soursop, and passionfruit are plentiful in the garden.
Puerto Morelos, Mexico
Four-Bedroom Villa on Just Over a Half-Acre for $600,000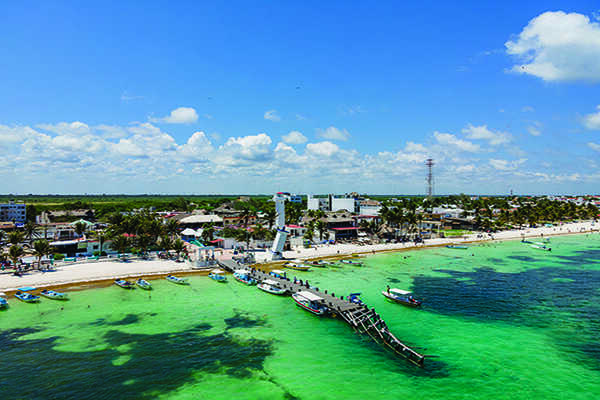 Roughly midway between the sprawling resorts of Cancún and the bustling vacation hot spot of Playa del Carmen, Puerto Morelos is worlds apart. A still-active fishing village, it's small and quiet, with a main plaza lined with cute little cafés and restaurants with outdoor seating…a malecón, or seaside promenade, that runs along the beach…and a distinct lack of large-scale development.
You'll mostly find homes and small condo buildings, local shops, and a traditional Mexican feel. You can even still buy fresh catch at the local fishing cooperative. The town's charms have attracted a small but loyal group of in-the-know expats. Some stay year-round, enjoying white-sand beaches and swimming the turquoise Caribbean. But there is also a sizeable snowbird contingent, especially Canadians, who make "high season" quite an active time in Puerto Morelos.
One three-bedroom home listed in Puerto Morelos also has a one-bedroom guest cottage—perfect for visiting friends and relatives. It comes with a private pool, as well as a large, well-landscaped garden area.
Note: Unless I say otherwise, I haven't seen the properties mentioned above in person nor have I conducted any due diligence. As always, it's critical you do your own due diligence on any real estate.
Get Your Free Real Estate Report Now
Sign up for our free daily Postcard e-letter and get a valuable free report on the The 5 Best Places to Buy Real Estate In 2023.
Related Articles
The 15 Best Places to Invest in Real Estate
The World's Best Places to Retire
5 Great Places to Retire Where it's Easy to Fit In
Upcoming Conferences
The Only 2023 Fast Track Costa Rica Conference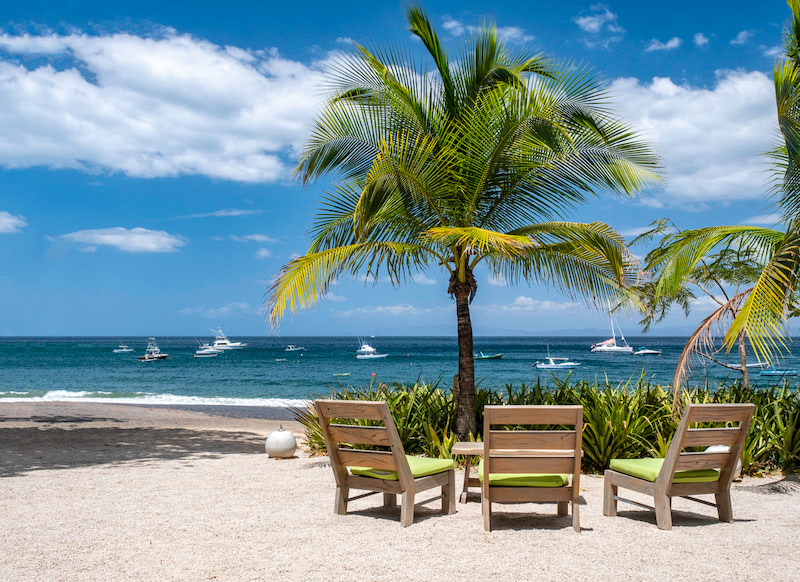 If your dream retirement involves stunning beaches… lush green mountains… a perfect year-round climate… first-rate healthcare… incredible value for money (a couple can live well on $2,109 a month—including rent!)...
Join our Costa Rica experts and expats in June and discover true Pura Vida.
REGISTER NOW, SEATS LIMITED: EARLY BIRD DISCOUNT HERE
---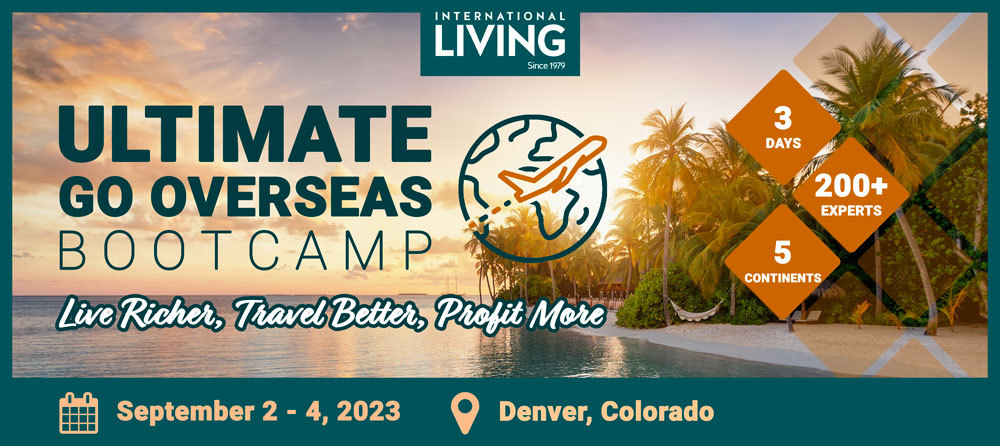 Most Popular Products
Popular Articles You May Also Like