As COVID-19 shows some signs of abating countries around the world are lifting restrictions and reopening businesses. We look at 11 countries on our beat and see what measures are being implemented and when.
Spain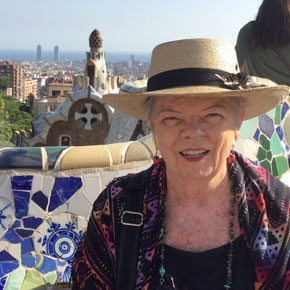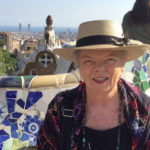 Marsha Scarbrough, IL Spain Correspondent
Spain's state of alarm has been extended until May 9, at the request of Prime Minister Pedro Sanchez and with the support of a parliamentary vote. New restrictions impose an 11 p.m. to 6 a.m. curfew on all of Spain, one of Europe's worst-hit COVID-19 hot spots with over three million infections.
The intention of the curfew is to limit nighttime socializing which is fueling Spain's formidable second wave of coronavirus. Regional governments are granted the option of moving the curfew times ahead or back by one hour as well as the ability to limit entrance to and exit from their borders, including closing regional borders if necessary.
Although still closed to American tourists, the international borders of Spain remain open. American residents of Spain are allowed to return. Citizens of the European Union are prohibited from visiting the U.S.
Restrictions could be lifted and the length of the state of alarm could be shortened if statistics improve.
This state of alarm also limits gatherings to six people or less in the entire country and allows local governments to declare perimetral lockdowns of regions or municipalities. These powers have already been invoked to close borders in Asturias, Aragón, Navarre, La Rioja, and the Basque Country.
Within Madrid, the residents of 32 healthcare zones must stay within the limits of these areas, except for work, medical appointments, or emergencies, until October 8. Travel to and from Madrid will be banned on bank holiday weekends. Catalonia has closed bars, restaurants, cinemas, theaters and has banned entering or exiting that region for 15 days.
Masks are still required in all public places. The capacity of restaurants, bars, cultural events, places of worship, and funeral services are limited.
The curfew does not apply to the Canary Islands, which has the lowest incidence of Covid-19 in Spain.
Costa Rica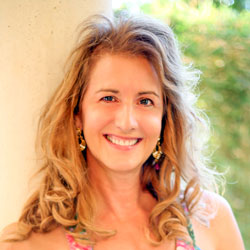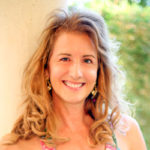 Kathleen Evans, IL Coastal Costa Rica Correspondent
Like much of the world, Costa Rica is currently experiencing some spikes in new cases as commerce continues to open up. Although closing the borders to foreigners has severely hit our tourism industry, it has also helped keep critical-needs hospital beds open.  The Ministerio de Salud (Health Ministry) continues to update its continuing plan for reopening the country.
On November 1, Costa Rica opened for tourism to the entire world. Anyone coming from any country is welcome and the government has dropped the PCR-RT Coronavirus test completely. There is no longer any kind of required quarantine, unless you become sick.  Making it extremely easy to enter.
Requirements for visitors upon entry are as follow
Complete an epidemiological form or health pass
Proof of travel insurance to cover healthcare costs for at least $50,000 medical and $2000 lodging
Passport with at least 6 months validity
Residents need to have proof of current Caja national healthcare payments
Private planes and private yachts are also allowed, following the same protocols outlined above. Land borders (except for citizens and residents) remain closed at this time.
Airlines are selling tickets in anticipation of renewed tourism.  However, be aware you may have to change the departure date depending on the lack of seat sales. I recommend checking periodically with your airline and other online sources. There are a number of daily English language online newspapers sharing updates regarding Costa Rican government policies. The Tico Times is a good place to start.
National parks, museums, tourist attractions, restaurants, hotels, and beaches are now open or are taking reservations for the near future. It is best to check in advance directly, since everything is in a constant state of flux.  There are driving restrictions still in place, however, that does not apply to rental cars or tourist vehicles. Pura Vida!
Uruguay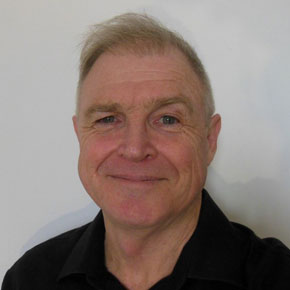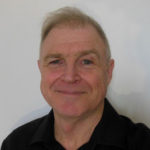 David Hammond, IL Uruguay Correspondent
The first case of COVID-19 was identified in Uruguay on March 13. Soon after, the government closed all schools and universities as well as restaurants and most retail businesses other than food stores, pharmacies, and some banks.
Retail stores and restaurants started reopening in May. Shopping malls reopened June 9. Public schools reopened for face-to-face classes in phases over June. Many gyms also reopened.
All reopened businesses follow new Covid-19 protocols. In most businesses, all customers and workers must wear a mask. Many stores have installed plastic shields between cashiers and customers. Tape lines on the floor show how far to stand apart when waiting in a line. And in-store cleaning schedules are more frequent.
Many businesses in small spaces limit the number of customers allowed in the store at any one time. Some have lines of people waiting outside three to six feet apart.
To enter a shopping mall or a hospital, you must get your temperature checked and clean your hands with alcohol and gel. During the first two hours the mall is open, priority is given to people over.
Regarding transportation, all buses and taxis are running normally. Wearing a mask is required.
In September, performance theaters and movie theaters reopened. To reduce crowds, all tickets are sold online. Theater-goers must wear a mask and sit in assigned seats. A six-foot space is kept between people they don't have regular contact with. Attendants keep bathrooms clean and make sure they don't get overcrowded.
Uruguay's response to COVID-19 stands as a model. When the virus first came to Uruguay, private companies, the government, hospitals, volunteers, and individuals all worked together as a close-knit team. Through good planning and cooperation, we never had a shortage of test kits, masks, toilet paper, cleaning products, or food.
Quality surgical masks with double layers and a wire to shape around the nose bridge are available at most pharmacies for 85 cents each. Cloth masks are sold at stores and kiosks for around $1.20. If you want to go to a store, and don't have a mask, many stores will give you one.
On September 24th, 3.009 tests were processed. Thirteen of the tests came back positive. Currently, 233 people test positive for COVID-19.  Three people in Uruguay are currently hospitalized die COVID-19.
While things inside Uruguay are going fairly smoothly, Uruguay's borders are still closed with exceptions, which include Uruguayan citizens and the reunification of families.
The government of Uruguay is working out the details to be open for tourism during the soon-to-come Southern Hemisphere summer months (December, January, and February), starting with the European Union. But a specific date is not yet.
Vietnam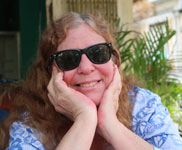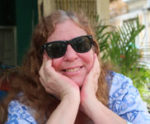 Wendy Justice, IL Southeast Asia Correspondent
Vietnam has done a remarkable job fighting the virus. It's managed to totally eradicate community transmission—twice.
The first wave came in March, after a flight from London brought several individuals who tested positive for the virus but were in contact with others before being discovered, which resulted in community spread. That wave was contained within six weeks, following a three-week nation-wide stay-at-home order, painstaking contact tracing, social distancing, and a lot of public health education. Facemasks were mandatory, and all non-essential businesses were closed. By mid-April, the virus was contained and everything slowly and cautiously re-opened. The country then enjoyed 99 days of no new community transmission.
Suddenly in late July, 184 days after Vietnam's first case, a new case was discovered in a Da Nang hospital. The virus quickly spread, resulting in hundreds of new cases and 35 deaths—the first deaths attributed to the virus in Vietnam. Again, the government reacted quickly, though this time, the restrictions were mostly limited to the affected areas—Da Nang, Hoi An, and the surrounding area. After allowing almost all visitors to return home, Da Nang and Hoi An shut down. Most people were tested for the virus before they left Da Nang; some were allowed to self-quarantine with instructions and oversight when they returned home. Businesses had to close, including all restaurants and food delivery services–practically everything other than pharmacies, hospitals, and supermarkets. Travel was tightly controlled—the airport closed, long-distance buses could not stop or drop off passengers, and roads leading out of the area were blockaded; no one was getting in or out.
Da Nang also began a mass testing campaign. Every foreigner was tested for the virus, and most Viet families had at least one member tested. If anyone tested positive, all their contacts were quarantined.
Patient Zero was never identified, so no one knows where the virus originated. Most people who contracted the virus were either staff or patients at one of three Da Nang hospitals, or their close contacts. 35 people died—the majority of them already critically ill with pre-existing conditions, especially kidney failure and cancer. The affected hospitals all locked down, too, and remained closed until they were thoroughly disinfected and all patients and staff tested negative for the virus.
The measures worked, and within five weeks, Vietnam had again quashed the virus. Vietnam has now enjoyed 27 days without a single case of community transmission. Things are back to normal again in Da Nang and Hoi An, as well as elsewhere in the country. The beaches are open, restaurants, bars, and karaoke lounges are back in business, all Da Nang hospitals have re-opened, domestic travel and large gatherings are again unrestricted. All new cases are now from individuals who have arrived from abroad, who are quarantined immediately upon arrival.
The country's borders are still closed to all but returnees and a few essential workers: those who are entering for official duty, foreign experts, business managers, diplomats, foreign investors, and high-tech workers involved in important projects. However, their families are now allowed to accompany them—a small relaxation of previous restrictions.
Italy
Valerie Fortney-Schneider, IL Italy Correspondent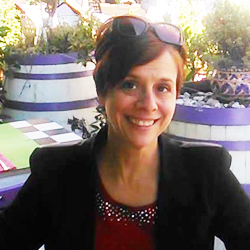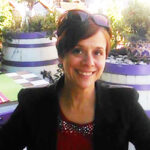 Italy continues to pay the price for summer tourism and the customary Italian holidays of August. Between foreign travelers entering Italy from the U.K. and other European countries, and Italians who flocked to seaside destinations for the August vacations, as they've always done, cases have risen steadily throughout September with the chain-of-contagion effects. Many lament the holidays and lack of mask use during the summer, others blame the discos that were oddly allowed to reopen and drew crowds who didn't observe distancing and mask regulations, while others point to foreign travelers arriving in Italy and bringing the virus along with them. It's a combination that has cases climbing, and new restrictions imposed on some regions. Campania is currently the center of attention -home to Naples, the Amalfi Coast, and other popular summer destinations- with the newest cases all month. It has led the region's president to impose mandatory mask regulations at all times, not just indoors or in crowded outdoor places. The numbers show that Italy went from 12,230 cases in mid-July to more than 50,000 at the end of September. Many are asymptomatic and thankfully the ICU and death rates are fairly low. Testing has also skyrocketed, though, with 70,000 to 90,000 swab tests being completed a day.
Schools are opening and closing and reopening in some areas, as cases are revealed among students or staff and testing then takes place to determine the spread. The school is closed, sanitized, and reopened once testing reveals it is safe.  Most university students are completing their classes online, though some are traveling to the university for meetings with professors or to complete some projects and exams in person.
Italy is resisting a new lockdown by imposing regional and local measures to get the numbers back on the downward trend.
Colombia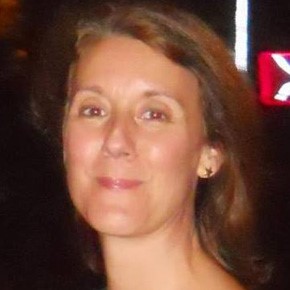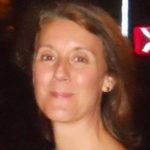 Nancy Kiernan, IL Colombia Correspondent
Colombia's national quarantine ended on September 1, 2020. President Duque has extended the State of Health Emergency until November 30, 2020. This extension is a legal formality that will allow the government the option to implement emergency measures as needed should the number of cases spike in specific areas of the country.
Domestic flight routes have been adding new routes every week, as well as intercity domestic bus routes.
Phase 1 for international flights began on September 21, 2020, with routes between Colombia and the U.S., Mexico, Dominican Republic, Brazil, Ecuador, Bolivia, and Guatemala.
The only international airports currently operating in Colombia are in the cities of Bogotá, Cali, Cartagena, and Medellín. International airports in Barranquilla, Pereira, Armenia, and Bucaramanga are scheduled to open during the month of October.
Phase 2 (during the month of October) adds routes between Colombia and: El Salvador, Panama, Peru, Chile, Uruguay, Venezuela, (possibly Argentina & Canada)
Phase 3 (during the month of November) adds routes to Europe. Although "special conditions" can be made for France, Germany & Spain to fall into Phase 2
The Colombian government has not yet mentioned flights to and from Asia, Australia, or the UK.
Colombia's land, river, and sea borders will remain closed until November 1, 2020.
The Minister of Health, Fernando Ruiz, established the following protocols for international flights:
The most important requirement to enter Colombia is that you have a negative test for covid-19. The result of the PCR test (nasal swab – not rapid test) must not be greater than 96 hours before the stipulated time of the flight. Requirements for testing for flying out of Colombia will be determined by the receiving country. For example, the U.S. does not require a covid-19 test in order to enter the country.
Passenger access to the airport will be a maximum of three hours before the scheduled departure of the flight.
The use of the mask is mandatory from the entrance of the airport, during the trip, and on arrival, regardless of the duration of the trip.
For short flights, it is recommended not to use the aircraft toilets and for medium and long duration flights it is recommended to wear multiple masks to replace them during the journey.
Passengers must stay in the assigned seat throughout the flight. That is, you cannot change your seat.
When entering or leaving the country, passengers must fill out, prior to entering the immigration control posts, the pre-registration Check-Mig, on the Migración Colombia page. This must be completed from 24 to 1 hour before the trip.
Upon arrival in Colombia, the maximum number of carousels will be utilized to collect luggage. In addition, specific carousels will be assigned to areas or countries that have a higher Covid rate.
On flights shorter than two hours there will be no food service.
The President is encouraging people to continue to telework as much as possible and avoid returning to offices unless it is essential for customer contact. Schools will continue to offer classes via the internet rather than in person for the rest of the school year. The majority of Colombian schools have an academic year that runs from February to November.
Masks are mandatory in public places, including outside.
The only sectors still closed are:
Nightclubs
Movie theaters
Large gatherings
Fans for sporting events
France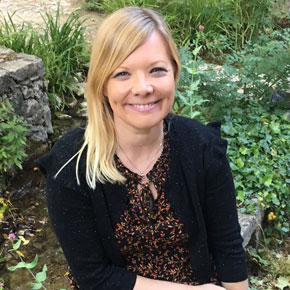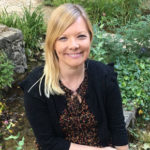 Tuula Rampont, IL France Correspondent
The French government has defined three "alert zones" and is speaking openly about a "second wave" of the virus.
There are 69 French departments in the first level alert zone. As of September 28th, 2020, gatherings are limited to 30 people in these areas.
The cities of Bordeaux, Lyon, Nice, Lille, Toulouse, Saint-Etienne, Rennes, Rouen, Grenoble, Montpellier, Paris, and the departments of Hauts-de-Seine, Seine-Saint-Denis, and Val-de-Marne are in high alert zones. Local events and parties are prohibited and bars are required to close at 10 pm. Gyms are closed and public gatherings are limited to 10 people.
Marseille and the overseas territory of Guadeloupe are in critical alert zones. These two regions are subject to the same restrictions as mentioned above, and restaurants and bars have closed completely as of September 26th, 2020. The ability of these establishments to reopen will be re-evaluated in a few weeks' time.
Ecuador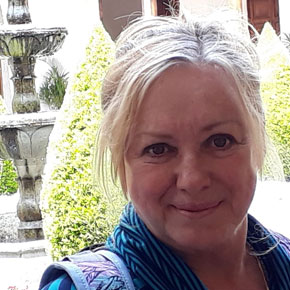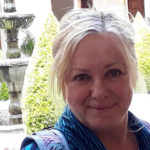 Donna Stiteler, IL Cuenca Correspondent
Walk around downtown Cuenca, Ecuador, usually a bustling city filled with parades and fiestas, and there's still a dent in the effort to reopen and many businesses are closed or struggling to survive.  But this is quickly changing as government officials announced that on September 13th, Ecuador will be reopening since being closed since March.   Ecuador has been practicing strict quarantine and lockdown including fines for not wearing masks, social distancing, strict curfews, and limited sale of alcohol.  But with the official loosening of its restrictions, and a slow but steady reopening strategy, Ecuador is regaining its muster.
Officials are still urging for Ecuadorians to wear masks and continue social distancing, with most Ecuadorians complying with these safety standards.  Walk down a street in Ecuador not wearing a mask, and you be reminded quickly but in a friendly manner to mask up.
Stores and restaurants are still practicing the safety measures of taking temperatures at the door and spraying customers with disinfectant before entering public places as a precaution.  Outdoor cafes are seeing an uptake in customers, but indoor restaurants are still operating at limited capacity mostly attributed to the downturn in international travel and tourism.
Airlines are increasing flights both domestically and internationally, with incoming passengers required to provide a PCR test showing they are negative.  For passengers that do not have a PCR tests, they are given the test at the airport of entry and will have to wait in quarantine until tests prove negative.
Ecuadorians will no longer have to follow a curfew and can participate in social gatherings and family events.  But officials are urging them to continue being socially responsible to avoid another rise in COVID-19 infections.
Police are scrutinizing nightclubs and bars closely to ensure that social distance protocols are being followed and establishment which do not comply may forfeit their right to open.  Public events in stadiums and other venues now require specific permits issued by local officials and police.  Mass gatherings are discouraged as Ecuador is taking its reopening cautiously.
I would call this a 'soft reopening' and many stores and restaurants downtown are still closed and others are struggling to stay open.  This is expected to correct once international travel picks up.
Doctors are reiterating the importance of strict use of face masks, social distancing, and hand-washing to help to flatten the curve in larger cities and to control the spread of Covid-19. Ecuador currently has 101,593 confirmed coronavirus cases and 6,410 deaths.
Panama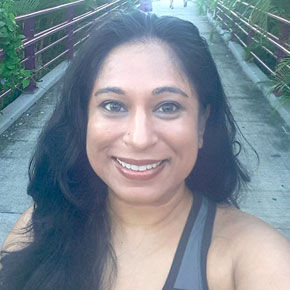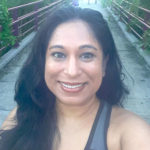 Jessica Ramesch, IL Panama Editor
Well before Panama identified its first Coronavirus case, the government here announced that it was busy putting the final touches on a comprehensive plan of action. As early as March 2, the Ministry of Health confirmed it was monitoring the health of people who had recently flown into Panama from Italy, South Korea, and China. On March 4 a newly formed multidisciplinary "Coronavirus Council" held its first meeting.
Over the next few days, we learned about plans for the national police, medical facilities, dedicated emergency hotlines, and more. So by the time the first case was identified on March 9, it seemed we were far better prepared than most to face this challenge.
We had widespread testing, virtual assistant programs to help answer questions and identify possible new cases, and were the first country in Central America to sequence the genome. The United Nations pointed to Panama as a leader in quick science- and evidence-based action and urged other countries in the region to follow our example.
On March 30 it was announced that "non-essential" people would only be allowed out of their homes for two hours at a time on specific days. Times were determined by the last digit of your identification or passport number, and days determined by gender. (Women had Mondays, Wednesdays, and Fridays while men got Tuesdays, Thursdays, and Saturdays.) Everyone was required to wear masks and stay at least two meters (about 6.5 feet) apart.
There was a brief break in quarantine from June 1-6. During that time adults were allowed to go out on any day of the week regardless of gender between 5 a.m. and 7 p.m. At the end of the week, the Ministry of Health announced that public hospital beds were being occupied too quickly and that the most populous provinces would go back to quarantine.
As for businesses, few were allowed to operate aside from, of course, medical facilities. Restaurants were allowed to offer delivery and food sellers, including supermarkets and "mini-marts," continued to operate as well. Larger chains like Riba Smith and Felipe Motta put numerous measures in place, among them taking everyone's temperature and offering hand sanitizer at the door.
Naturally, there are those here who agree with how things have been handled and those who do not. Measures such as a prolonged ban on the sale of alcohol had many detractors, whose numbers swelled from June onward as the strict and ineffective two-hour regimen dragged on.
The government laid out a plan for re-opening other businesses in six "blocks," though officials denied requests to specify dates, saying instead that it would depend on rates of transmission. Block one opened up on May 13 and included retail, repair services, and shops (with limited personnel), and fishing.
Block two opened June 1 and included some construction, industrial plants, public infrastructure works, and some mining activities. Churches and parks were allowed to open with a limit of 25% of official capacity.
On August 25 we had our biggest announcement in five months. The government finally released details (and dates) for remaining types of businesses/organizations/activities. The highlights included:
September 7:
Sports fishing
Car washes
Seamstresses/tailors
Colon Free Zone (largest duty-free zone in the Americas)
Panama Pacifico SEA (Special Economic Area)
Moving companies
All remaining construction projects
September 14:
General public allowed out of their homes Monday through Saturday, regardless of gender, from 5 a.m. to 11 p.m.
September 21:
Sporting events (no audience)
September 28:
Shops may allow customers in (previously only delivery/pick up at door)
Restaurants may allow customers to eat-in (previously only delivery)
Domestic flights resume
Hippodrome (no audience)
The health minister, Luis Francisco Sucre, had announced that the general public would be allowed to access beaches from September 28 onward but changed his mind a few days before that date. On October 21, the ministry announced that beaches would re-open on October 24 for family groups of up to seven people, from 6 a.m. to 4 p.m. The ministry also announced that the general public would be allowed out of their homes on Sundays from 5 a.m. to 11 p.m.
International flights resumed on October 12, though many airlines have been unable to operate as many flights as before. Copa, the country's premier airline—responsible for Panama's moniker "The Hub of the Americas"—said that it would operate at just 12% of its former capacity. The airline announced that it would begin by offering flights from these major U.S. hubs: Miami, New York City, Orlando, Washington, D.C. and Los Angeles.
Visitors must present negative Covid-19 test results (obtained less than 48 hours previously) or pay $50 for a test on arrival.
If you are hoping to visit soon, your best bet for up-to-the-minute information on flights is to monitor Copa Airlines on social media or sign up for its mailing list by creating a free account at Copa.com. Canadians may want to check with Sunwing (may be offering charter flights/packages direct to Scarlett Martinez airport near Playa Blanca in December), Air Canada, and other major airlines.
Mexico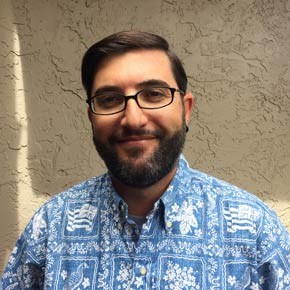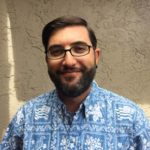 Jason Holland, IL Roving Latin America Editor
Mexico continues to be a hotspot for COVID-19, with one of the top 10 death rates in the world, with 76,600 deaths and 734,000 total cases since the pandemic began. Experts say Mexico's testing model means that there could actually be eight times more infections. However, the number of new daily cases is steadily dropping since its height at the beginning of August.
Mexico generally has high-quality medical care at a low cost, with top facilities around the country, including those certified by Joint Commission International. However, as in many countries, the pandemic has taxed its hospitals and resources, especially at the epicenter in Mexico City. Other areas are faring better.
Throughout the crisis, Mexico's federal government, which has faced criticism for its handling of the situation, has not taken a major role in controlling the outbreak, other than encouraging social distancing and face mask-wearing, and banning large gatherings. Schools have been closed since March.
Mexico's state and local governments have stepped in with a variety of regulations, including mask mandates (enforceable by fine and brief jail time), restrictions on restaurants, bars, and other businesses, closures of parks and beaches (many of which has re-opened), prohibiting public events, reduced capacity on buses, and more.
In some communities, checkpoints allow only residents and those with valid business in town from entering. In some, the temperature of the occupants of the car is taken and the vehicle is sanitized.
Mexico's tourism industry has been eager to get back on track and started phased re-openings starting in June. So places like Puerto Vallarta, Los Cabos, and the Riviera Maya, home to many resorts are back in business, with caution. There are strict sanitary measures, social distancing requirements, limited capacity, and other regulations. In Tulum, for example, face masks are required. Communities throughout Mexico are following some variation of these rules. But the beaches are, for the most part, open.
In an attempt to attract visitors, resorts, hotels, tour operators, and other tourism businesses are offering drastically discounted rates.
Other cities are following suit, allowing hotels to operate, as well as restaurants and shops. But these businesses must follow guidelines for sanitation, mask-wearing, cleaning, reduced operating hours, and reduced capacity levels. Businesses have been shut down for not following the rules. This has been the case where I live, in San Miguel de Allende, which has been slowly re-opening and has experienced an increase in visitors, so far mostly Mexican tourists from neighboring cities.
It remains to be seen if the international tourists will come back. There has been a small increase in national travel around the country, and international visitors, especially Americans, are coming back in small numbers. In early September, the U.S. State Department downgraded its travel advisory for Mexico from Level 4 – Do Not Travel – to Level 3 – Reconsider Travel.
The land border between Mexico and the United States is officially closed to all but essential travel. So driving into Mexico for tourism, shopping, or medical or dental appointments, which was common many in border areas, is no longer allowed. Those travelers in Mexico with valid U.S. or Canadian passports are allowed to exit Mexico by car.
Part-time expats without official residence visas are also barred from entering by land. If you have temporary or permanent residence, you are allowed to cross. Anecdotal reports from various border crossings in California, Arizona, and Texas indicate that non-essential travelers have been allowed to cross, despite the regulation. The border will be officially closed until at least Oct. 21, although the restriction could be extended.
You can still fly in, although airports have vastly reduced operations and there are many fewer flights—although that is expected to change soon.
For those seeking to apply for temporary or permanent residence visas at Mexican consulates, these facilities are re-opening and taking appointments for applications. Check with your local consulate for details.
Throughout the pandemic, expats and locals have taken it upon themselves to safeguard themselves and others by locking down at home, limiting travel, wearing masks, and following local protocols and regulations.
Belize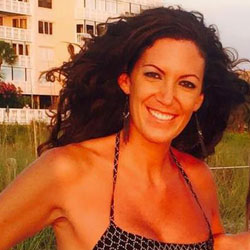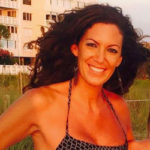 Laura Diffendal, IL Belize Correspondent
While Belize had a remarkably positive experience from March to around August, the month of August took a turn as more cases started to crop up, as the country relaxed its regulations. Belize was the last in the Americas to get the virus and the first to have no positive cases reported in the country, now there are almost 2000 cases in the country as of the end of September. 
The country had reopened to in-country travel by August, and set the time to reopen to tourism as August 15th. Bars/restaurants had been allowed to have customers eat-in and could sell alcohol. People in Belize are generally very festive and the in-country travel had led to a lot of domestic fun and visits throughout the country, which while a huge positive for many residents, led to some high-risk situations as people who were still crossing borders for duty-free, etc—mixed with family and friends in-country. This required, in August, a re-start of the country—a wide state of emergency ("SI"), including a curfew and limits on social gatherings, along with once again, closure of eat-in bars and restaurants. In mid-September, that "SI" ran out, and the new "SI" came into effect, which still limits restaurants to 10 people and places that exclusively bars are not allowed to open as of yet. 
The country will reopen on October 1st, and it will be to controlled tourism or proof of residency/homeownership. The hotels are currently undergoing a "gold standard" certification and only hotels with this training can reopen to tourists. There will be a lot of limits placed upon tourists in this phase. Tourists must have proof of staying in a gold standard hotel and proof of a negative COVID test within 72 hours of arrival. Tourists are not allowed to leave the hotel without a gold standard tour guide until "Phase 4"—this first phase is considered "Phase 3." Tourists must download a travel app—and we recommend all potential tourists follow the Belize Tourism Board page for the latest updates. We do not yet know when the country will move into Phase 4, as this will fully depend on how Phase 3 goes—there is talk of Phase 4 starting in January or earlier if things go well.
Malaysia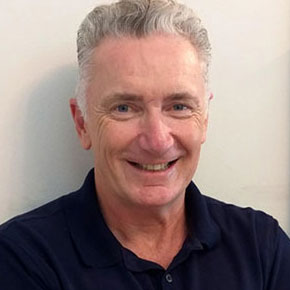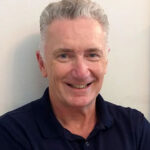 Keith Hockton, IL Malaysia Correspondent 
The Government of Malaysia has done a very good controlling COVID-19. At the very start of the pandemic, on  March 18, 2020, they enforced a Movement Control Order, a lot earlier than most western countries, to try and break the chain of COVID-19 spreading. In retrospect, it was a very smart move, and again in retrospect sitting in Malaysia now, it was absolutely the right thing to do.
In the ensuing days after the lockdown was announced the media actively spread the hashtag #stayhome. At this stage you were not forced to but advised to do so. Non-governmental organizations, as well as prison inmates, started to produce masks for front liners. Various organizations hosted fundraising events to provide essential PPE, mainly to hospitals, and the entire nation went into lockdown. A provisional hospital was set up in KL and collaborations with healthcare service providers were granted, while additional laboratories were assigned to enhance the capabilities of the Ministry of Health.
Once month later lockdown came into effect. We were immediately confined to home. We were only allowed out to food shop, only one person was allowed per car, and we were not allowed to travel more than 10 km (6.2 miles), from home. For the first month, the police were very understanding, and if you broke a rule, traveled outside the area, forgot a mask, or went jogging at 6 a.m., they would politely send you home with a wave and a smile. As the cases started to build across the country, and it exploded elsewhere in the region, they started to get a little more serious. On the spot fines were issued and if you were caught again, as a second-time offender you were arrested. The notion of staying in suddenly became the norm.
And it wasn't hard. We worked from home, we read, we played more games, and for the first month our gym and pool in the building were open. We cooked more, we zoomed more, we slept more, and the first three months flew by. In July the government relaxed the lockdown conditions, cafés, shops, and restaurants re-opened and although Malaysia was still locked to the outside world we were allowed to travel internally.
All of the resorts throughout Malaysia, those that survived, were open and offering amazing discounts in an effort to attract Malaysians and the expats who lived here back, and travel everyone did. Life for most people returned to normal.
So here we are at the beginning of September, and it has just been announced that Malaysia will stay closed to international tourists until the end of the year. Due to the fact that Malaysia acted so quickly in March to the pandemic, there have only been 125 deaths and out of the reported 9,334 cases of COVID-19, 9,048 have recovered without any serious effects. Yes, Malaysia has a population of 31 million people but if you use Australia as a comparison, with a population of 25 million people they have suffered 611 deaths, with 25,670 cases. 21, 111 people recovered but as restrictions have relaxed the cases have started to balloon again.
I think Malaysia handled, and are handling the pandemic very, very well. At this stage we can travel internationally and leaving Malaysia isn't the problem, getting back in is. MM2H visa holders, if they decide to leave, now have to produce a letter from Malaysian Immigration, a letter from MOTAC ( Ministry of Tourism, Arts and Culture Malaysia), and a letter from the Malaysian embassy or consulate in the country of where you are based 24 hours before you travel. The message here is clear, do not travel internationally if you do not have to.
Related Articles
The World's Best Places to Retire
Your Overseas Retirement Calculator
5 Unusual Ways To Make Money From Home
---
You know more Spanish words than you think you do! And we guarantee you can be carrying on conversations...in Spanish...in just 20 Minutes. Reserve your spot now for our FREE webinar.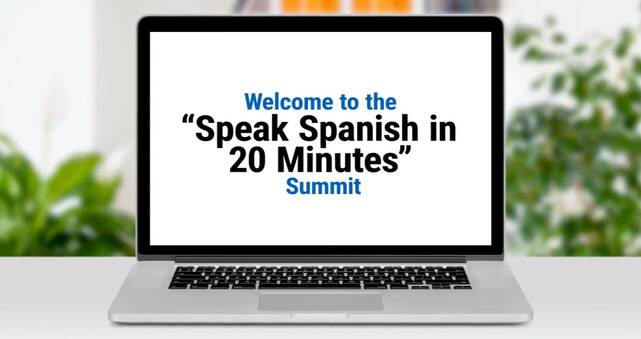 ---