As COVID-19 shows some signs of abating countries around the world are lifting restrictions and reopening businesses. We look at 12 countries on our beat and see what measures are being implemented and when.
Costa Rica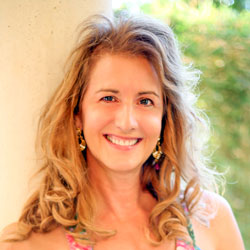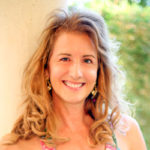 Kathleen Evans, IL Coastal Costa Rica Correspondent
The Costa Rican government has done a good job during the COVID-19 pandemic – keeping the numbers comparatively low to our neighboring countries. However, as with all of Latin America, Costa Rica is currently seeing some spikes in new cases as commerce continues to open up. Although closing the borders to foreigners has severely hit our tourism industry, it has also helped keep critical-needs hospital beds open.  The Ministerio de Salud (Health Ministry) has announced its carefully calculated master plan for reopening the country through these summer months.
The million-dollar question on potential expats and vacationers' minds is, "When are the borders going to reopen?" Ultimately, the virus makes that timeline, not the hosts. Therefore, my answer is honestly, "I don't know." Officially the borders by air, land, and sea are closed to foreign visitors through July 31, 2020 (recently extended from June). All of my reliable sources indicate that the date could be extended further, although the government is looking at the possibility of allowing flights from countries that have the virus numbers under control – specifically Canada, the EU, and the UK.  As recommended by the CR tourism board.
Some airlines are selling tickets as early as August. However, be aware you may have to change the departure to a later date depending on the next possible extension. I recommend checking periodically with your airline and other online sources. There are a number of daily English language online newspapers keeping updates regarding Costa Rican government policies. The Tico Times is a good place to start.
The current reopening plan (except for a handful of cantons on orange alert):
As of 26 June:
National parks and private reserves have opened at 50% capacity
All hotels are allowed to open at 50% capacity (although many have chosen to stay closed until borders open).
Beaches are open 5 a.m to 9:30 a.m.
Non-contact and individual recreational sports and athletic training are permitted.
All restaurants, public parks, museums (advance purchase tickets required)
All stores, cinemas, and theatres can open at 50% capacity.
Churches and religious centers can hold services and events at a maximum of 100 people and 1.8 meters of separation
(Dates TBD for continued rollout)
Beaches to reopen completely with social distancing enforced.
Schools to tentatively reopen under protocols still be announced.
Contact sports allowed spectators at 20% capacity.
Bars and nightclubs.
Keep in mind the government can amend this rollout schedule. The government is now requiring the wearing of face masks in business establishments, self-quarantining if anyone has any symptoms, and maintaining 1.8 meters of social distancing.
We look forward to welcoming back visitors as soon as it is deemed safe to do so.
Spain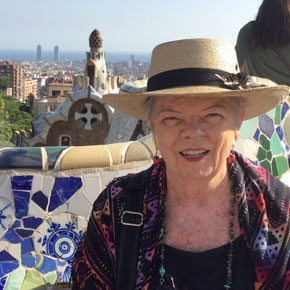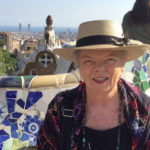 Marsha Scarbrough, IL Spain Correspondent
Spain's coronavirus-inspired state of alarm officially ended at midnight on Saturday, June 20, 2020. Free movement within the country has resumed for the first time since March 14, and the country's borders are open to European visitors. Masks are still required in public places where it is not possible to keep 1.5 meters (4.2 feet) physical distance.
The 14-day quarantine period has been lifted for overseas visitors including those from the UK, although temperatures will be taken upon arrival at the airport. The border with Portugal remains closed at Portugal's request until July 1 when Spain begins welcoming travelers from all over the world.
Restaurants will continue to operate at 60% capacity, 75% capacity after July 1. Outdoor dining will go to 100% capacity July 1.
Prime Minister Pedro Sanchez thanked the nation for its patience, sacrifice, and unity over the past 13 weeks, but warned "we cannot lower our guard." He pointed out the World Health Organization sees the virus accelerating and that Spain must avoid a second wave "at all costs."
Vietnam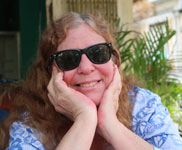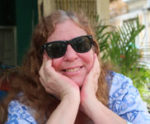 Wendy Justice, IL Southeast Asia Correspondent
Restrictions on all businesses now, including discotheques and karaoke parlors, have been lifted, so everything is back to normal.
I've read that Vietnam is considering reopening tourism with any country that has had no reported new cases of the virus in the past 30 days. This "bubble" is not yet official and is still subject to change, though rumors to this effect have been pretty consistent. This means that in the upcoming weeks, we may be able to resume travel between Vietnam and New Zealand, Taiwan, and a few other countries that, like Vietnam, have quashed the virus.
Vietnam has now gone almost two months with no community transmission at all; the only new cases have come from overseas arrivals–mainly returning Vietnamese citizens. All people entering Vietnam are tested for the virus upon arrival, then taken directly to a quarantine facility for 14 days. They are then retested and when those results are also negative, they'll be free to move around. In this way, new arrivals pose no risk to the general population.
Although it isn't being strictly enforced now, it's still the law to wear facemasks in public and most people were wearing them in public long before anyone even knew of the coronavirus. The use of facemasks are required (and enforced) when flying or using public transportation. They are widely available, and most varieties cost less than a dollar. Vietnam is a major exporter of facemasks and personal protective equipment, so we have not experienced any local shortages at all.
Domestic tourism is starting to pick back up again, and the lack of foreign tourists has made this a great time to travel. I was in Hoi An last week and was able to get some outstanding photos of the nearly empty Ancient Town. Many admission fees, which are normally charged for major attractions, have been waived, too.
Italy
Valerie Fortney-Schneider, IL Italy Correspondent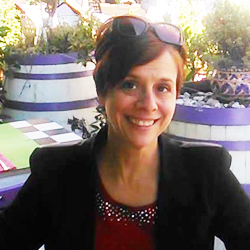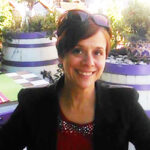 Italy's stepped reopening plan has continued, with each one staggered to assess the overall effects, and to be able to roll back if necessary, if cases show an upward trend.
On June 3, Phase 2 reopened borders between regions, which previously had remained locked-down with exceptions for work, emergency, or medical necessities. Now folks can go visited loved ones, return home from other regions, or go on vacation. With that, the beaches were allowed to open, with stipulated distances required between umbrellas and chairs, and other directives on beach establishments.
Hair salons, bars, and restaurants reopened, with safety stipulations in place and distance requirements. Funerals and wedding ceremonies can be held now, with a maximum of 15 people allowed. Museums and churches also were given the okay to re-opened.
Today, June 15, ushers in Phase 3, which will allow cinemas, theaters, parks, and spas to reopen. Kids' summer activity centers and social and cultural centers can also open for business. For shows, a maximum of 1,000 people are allowed for outdoor events, and only up to 200 people for indoor shows or theaters. Demonstrations can take place if they are static in one place with required distancing, so that means no marches or parades. No large gatherings, public events, or groups congregating in piazzas are allowed yet. While nationally no events or festas are allowed, a couple of regions have independently said they'll allow outdoor festivals, namely Veneto, Calabria, and Puglia.
If all goes well with this step, the next one will launch on July 13, when discos and dance clubs, and conventions will get the green light.
Colombia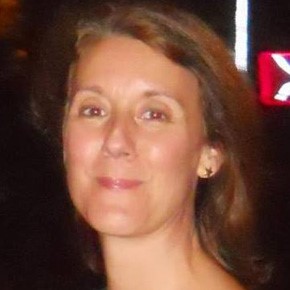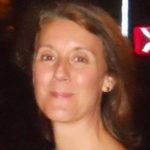 Nancy Kiernan, IL Colombia Correspondent
On June 1, 2020, Colombia moves from its 72-day general quarantine to a state of "health emergency", scheduled to last for three months. As the country continues to deal with new cases of COVID-19, President Duque has outlined what he calls a gradual and thoughtful process to re-open Colombia to commerce and a more normal daily way of life with a step-by-step resumption of activities during the months of June, July, and August.
Throughout the entire quarantine, people were allowed out to buy groceries, go to the bank, and the pharmacy on a "pico y cédula" mandate, certain days determined by the last digit of your cédula (national ID) or passport. Masks were required in public and the grocery stores and banks limited the number of people inside their buildings at any one time.
During the month of May, the commercial sectors of manufacturing and construction, along with car repair shops, hardware stores, and services for urgent home repairs. Public transportation for the workers in these sectors was maxed at 35% of capacity to allow for social distancing.
Going forward, the most glaring restriction is that Colombia's borders will remain closed to all modes of transportation (air, land, sea) until September 1, 2020. No one is allowed to enter or leave Colombia except for the humanitarian flights arranged through various Embassies and with the permission of the Colombian government.
Here is a breakdown of the proposed schedule of the opening process. Mayors of major cities including Medellín, Bogotá, Barranquilla, and Cali may enforce stricter guidelines based on their best judgment of how flat the curve is in their city. Masks are required in all public spaces, both indoors and outside. However, there are still many unknowns, such as whether or not, or to what extent, the "pico y cédula" mandate will remain in place.
Beginning June 1, 2020:
Retail stores (including shopping malls), hairdressers, libraries, and museums will open to the public. Social distancing, face masks, hand washing, and limits to number of people in confined spaces rules will apply.
Home housekeeping services will return. This is a huge sector of the informal workforce and many Colombian families depend on this income.
Children age five and younger will be allowed outside with some restrictions.
Beginning July 1, 2020:
Intercity transportation opens for both private cars and public bus systems.
Domestic flights open with social distancing, face mask, hand washing, and other on-board restrictions such as no food/beverage service and limited use of restrooms.
People over age 70 will be allowed outside with some restrictions.
Beginning August 1, 2020:
Schools and universities move from virtual-only to a partial reopen combining physical attendance and some work at home time.
Companies with teleworkers move towards a mixture of in-office time and work at home with the idea that workers who can work from home should do so for as long as possible.
Bars, restaurants, public events, public parks, pools, gyms, and spas will open to the public. Since this is so far in the future, the department of health has not yet determined the criteria for opening of these business sectors. Also, the time-table may change depending on the impact of the previous opening steps.
Beginning September 1, 2020:
Borders are open.
International flights resume.
Colombia exits its health emergency status.
Portugal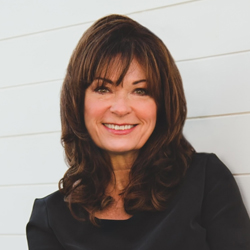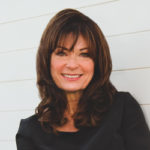 Tricia Pimental, IL Portugal Correspondent
While still observing public health considerations such as wearing masks in closed common areas and social distancing, many restaurants, cafés, museums, and beaches opened on May 18 as part of the second stage of Portugal's re-opening plan. Speaking of fun in the sun, a new app, Info Praia, is available, telling beachgoers how crowded their local favorites are. The famous river beaches are re-opening on July 1 with certain protective restrictions in place.
Where would the Portuguese be without their beloved futebol? The Portuguese Football Federation and Primeira Liga announced that reports on certain stadiums have been sent for review to the General Directorate of Health. If they comply with strict health requirements, they will reopen in early June. Some matches have commenced as of the middle of June.
What about the Portuguese economy? Recently I attended a Zoom meeting of the Ireland Portugal Business Network (IPBN). A highlight was the presence of His Excellency Ralph Victory, Ambassador of Ireland to Portugal. On that call I learned that although retailing and tourism are struggling in Portugal, there is good news.
The European Commission, the executive branch of the European Union, is helping member nations with debt forgiveness and a recovery fund, enabling Portugal to adopt budgetary measures increasing the capacity of its health system. We also heard from Rebecca Nixon, a property sales consultant in the Central Algarve, who had this to say: "Because Portugal took timely and decisive action in relation to the pandemic, it is now very much open for business again. Our real estate product is still the same in terms of luxury villas in wonderful locations, but there is definitely another positive element: strong buying interest from new participants who agree with the decentralization out of urban areas into a healthy fresh air environment surrounded by wonderful facilities." She said she's never been busier, and that's good news for everyone.
A different source notes that Lisbon property owners are now able to take advantage of a special program (Renda Segura) aimed at helping those who expect to lose significant income from being unable to rent out their properties for tourism, while also helping young people and families access affordable housing.
The rental market for vacation stays in the Algarve is budget-priced due to low occupancy and existing restrictions on social distancing through the foreseeable future. If those restrictions don't bother you, you can get a wintertime rate in the high season.
Another bright spot: AutoEuropa's director general, Miguel Sanches, is looking to the Portuguese Palmela plant to produce more Volkswagen vehicles than Germany this year.
In an effort both to keep the economy stimulated and inspire "rediscovery" in the land of the Discoverers, President Marcelo Rebelo de Sousa has invited the Portuguese to become reacquainted with their country's cultural heritage by urging them to plan holidays in the country and to visit monuments tourists characteristically frequent, which they themselves may not have visited for some time.
Speaking of tourists, borders are open with some EU member nations, and flights are operating between the United States and Canada and Portugal. But if you make travel plans, stay flexible; a friend who splits her time between Portugal and the States has had her return from Lisbon canceled twice in recent weeks. The flights are still spotty at best as of the middle of June. It is expected they may become more frequent after July 1. There are still some restrictions between Portugal and Austria, Spain, and Switzerland, as well as most non-EU countries. Any arrivals from non-permitted countries are subject to a mandatory quarantine.
Even if you're not ready for an international journey, whet your appetite for future travel by bringing Portugal into your own home. Turismo do Algarve offers an online look at five days in the Algarve region. Go to www.algarvepromotion.pt, click "English" and "Virtual Fam Trip" and away you go.
France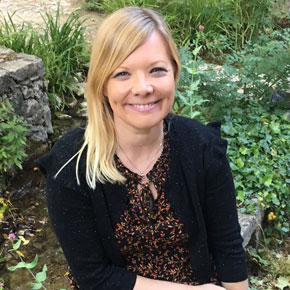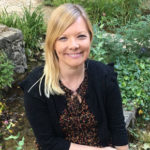 Tuula Rampont, IL France Correspondent
As of today, June 15th, all regions are in the green. Bars and restaurants can completely reopen. Before this date, some areas, like Paris, could only serve clients outside on their terraces.
Borders will also begin reopening for travelers arriving from the E.U., UK, and Schengen zones.
All schools will reopen on June 22nd, with mandatory attendance.
Starting on July 1st, international travelers will be permitted to enter France from countries that have the virus "under control".
In response to the mounting Coronavirus (COVID-19) cases that were spreading rapidly throughout France, the country went into a strict, nationwide lockdown which began on March 17, 2020, and lasted until May 11, 2020.
During this period of confinement, all non-essential businesses were closed, along with schools, parks, beaches, cafés, and restaurants. The government created auto-generated authorization forms, which individuals could fill-out and download from their home computers or smartphones. Authorized trips outside the home were limited to doctor's visits, food shopping, essential professional activities, and sporting activities within a one-kilometer radius of one's home—a little over half a mile away.
As the number of COVID-19 cases in France continued to steadily decline, the government announced that a progressive "deconfinement", re-opening, of the country would begin on May 11. The goal, as elaborated by Prime Minister Edouard Philippe the week prior to the re-opening, was to ensure the health and safety of French citizens while working on rebuilding the economy.
Although the news was promising, the country was essentially divided in two—around half of France's départements (what we would consider a county in the U.S.) were classified as "green", with the rest coming under the "red" category for COVID-19. Three criteria were used in the classification: the circulation of the virus or the number of new cases per week, hospital capacity, and the local detection testing system. At that time, the areas of France most seriously affected were the northeast (Alsace, Lorraine), the Hauts-de-France, Paris and the region surrounding the capital, and the overseas territory of Mayotte.
This split meant that the May 11 progressive re-opening would look different in the heavily impacted areas. While both green and red zones were authorized to re-open businesses, schools, libraries, and museums, there was discretion given to red departments as to whether or not this was feasible given safety concerns. Parks would stay closed in red areas, and restaurants, movie theaters, hotels, and beaches would remain closed throughout the country.
In order for the new measures to be enacted, and to prevent any threat of a second wave of cases, the government announced its commitment to ensure the protection of all citizens—notably a promise to make masks and sanitizing gel available to all. In the days preceding May 11, French cities and towns distributed free masks and outlined the "barrier protection" measures to follow (handwashing, social distancing, symptom checking, etc.) These were repeated during public service announcements and on social media platforms.
Since this time, local businesses have re-opened under governmental guidelines. You can now revisit your favorite French bakery, bookshop, or home good stores under these new protective measures. Many outdoor markets are also up and running. During a recent visit to the popular market in the seaside town of Bandol (south of France), a pre-recorded message played over the loudspeakers reminding customers that wearing a mask was mandatory.
Likewise, local boutiques have installed plexiglass shields at the checkout counter, provided hand sanitizer for every client, and have clearly-marked "waiting points" to ensure social distancing takes place. Several stores are also offering promotions. We shopped at a local "big box" retailer, similar to Target in the States, and their promotion was for 50% off the entire store —given in the form of a coupon to reuse at the same store.
Ecuador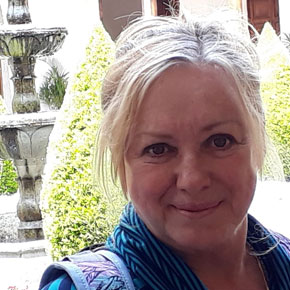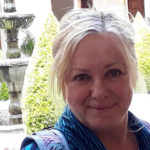 Donna Stiteler, IL Cuenca Correspondent
Ecuador announced its reopening on May 15, and after more than two months of nationwide lockdown, people are returning to the town centers to shop and eat at the outdoor restaurants.
Ecuadorians have been diligent in cooperating with the government's restrictions and it has paid off. President Morena outlined specific reopening measures, with each of Ecuador's provinces may implementing its own re-opening strategies and safety measures. Most of Ecuador has escaped large outbreaks of COVID-19 cases, with the exception of the Guayaquil area, which was hardest hit and is scheduled for a more limited reopening plan.
Citizens are still required to wear masks and gloves when out, and to social distance when with others. Many of the stores, pharmacies, and banks mark standing areas outside their facilities with big painted circles marking the six-foot distance to ensure compliance. Citizens are allowed out for medical supplies, groceries, or walking their dogs. Stiff penalties for violators include a $100 fine for the first offense, $200 for the second, $400 for the third, followed by jail time. This helped with compliance—but no one complained. Curfew has once again been was extended to 6 p.m. to 5 a.m. for all of Ecuador's citizens.  In some provinces, where the virus spread is minor, curfew starts at 9 p.m.
Ecuador uses a "traffic light system" to communicate with its citizens the level of safety measures to follow each day. "Red" is the highest level with the most restrictions and includes a mandatory curfew. "Yellow" connotes more people are allowed outside their homes and lessens curfew hours and self-isolation restrictions. "Green" is for when we are mostly reopened and a signal that things are back to normal—or the new normal established during the pandemic.
On May 25, the country moved from a Red-Light signal to Yellow, and the re-opening started in earnest. The first street artists are playing music and juggling light torches on the major boulevards. The amount of people on the street has gone from a handful to a lively manageable mix enjoying the sunny weather. People are all smiles as they enjoy newfound freedoms and a new appreciation of the beauty of their Ecuadorian towns. But Ecuadorians are still required to wear masks, and to social distance.
A collection of stores are now open including hardware stores, clothing boutiques, cheese and bread shops, and neighborhood tiendas. People may sit and enjoy a meal at a handful of restaurants while social distancing, especially those with outdoor seating. You can exercise in the parks sans dogs or ride your bike around the miles of trails around town. You can actually walk downtown to get takeout lunches and breathe fresh air while getting some Vitamin D.
As of June 1, the daily curfew will be extended from 6 p.m. to 5 a.m. and in cities with limited cases, up to 9 p.m. Private stores and offices, banks, public institutions, and pharmacies are now allowed to open with 50% of staff and 30% capacity of customers and clients on the premises. Car owners are allowed to operate private vehicles two days per week (up from one day a week) based on license plate numbers. Malls are open with 30% capacity. To the great relief of the indigenous, who use the bus to get their products to mercados, city buses are finally operating but at 30% capacity only. The tranvia is providing free rides to get people cross town safely. The medical system is fully prepared for any new emergency breakouts, and elective out-patient medical care is now allowed with hospital capacity held at 30% capacity.
Although Ecuador has made great strides in keeping the citizens safe, there are still mandatory requirements to wear facemasks. Face-to-face classes are suspended, and public events are prohibited. Land borders are still closed, but there are private certified drivers who can transport people to neighboring cities. International air travel is slowly opening as of June 1st, but quarantines are required for people entering the country, with provisions now being made for citizens to quarantine at home.
Uruguay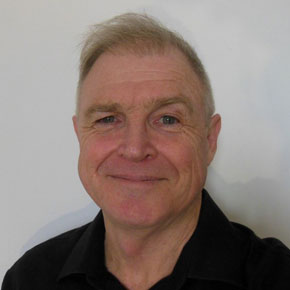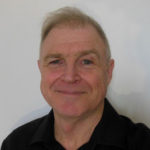 David Hammond, IL Uruguay Correspondent
The first case of COVID-19 was identified in Uruguay on March 13. Soon after, the government closed all schools and universities as well as restaurants and most retail businesses other than food stores, pharmacies, and some banks.
Over the last month and a half, many retail shops, restaurants, and cafes reopened. In all reopened stores, customers and workers must wear a mask. Many stores have installed plastic shields between cashiers and customers. Tape lines on the floor show how far to stand apart in a line. And in-store cleaning schedules are more frequent.
Many businesses in small spaces limit the number of customers allowed in the store at any one time. In many restaurants and cafes, customers are seated at every other table.
Most shopping malls reopened June 9. The opening hours are from noon to 8 p.m. (Previously, the hours were from 10 a.m. to 10 p.m.) Like other retails stores, the malls have new cleaning protocols, the number of people allowed in the mall and individual stores at any given time is limited, and social distancing measures are in place.
To enter the mall, you must get your temperature checked, clean your hands with alcohol and gel, and step on a sanitation mat. During the first two hours of business, priority is given to people over 65.
All movie theaters, including the movie theaters in the malls, are still closed. The target date to reopen movie theaters in Uruguay is September 19.
Public schools are reopening for face-to-face classes in stages during the month of June.
In response to COVID-19, private Uruguayan businesses raised millions of dollars to buy test kits. The test kits were then distributed to public hospitals throughout the country.
Since the virus arrived in Uruguay, nurses from both public and private hospitals visited food production, distribution, and retail businesses. They observed the operations. Then, they made recommendations for cleaning and working to reduce the chance of COVID-19 spread.
Uruguayan government ministries, producers, intermediaries, and merchants all worked together to successfully develop a plan to assure the ready availability of food and hygiene products at affordable prices throughout the country.
Many markets added extra racks of alcohol in gel, cleaning products, and toilet paper. Surgical-type masks are available at any pharmacy for $1.20 each.
As of June 15, there are no new cases of Covid-19 in Uruguay. Thirty-three people in the country are sick with COVID-19. Out of Uruguay 19 departments (like small states or provinces) 15 departments have one or no cases.
Panama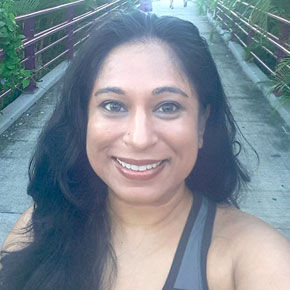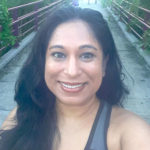 Jessica Ramesch, IL Panama Editor
Well before Panama identified its first Coronavirus case, the government here announced that it was busy putting the final touches on a comprehensive plan of action. As early as March 2, the Ministry of Health confirmed it was monitoring the health of people who had recently flown into Panama from Italy, South Korea, and China. On March 4 a newly formed multidisciplinary "Coronavirus Council" held its first meeting.
Over the next few days, we learned about plans for the national police, medical facilities, dedicated emergency hotlines, and more. So by the time the first case was identified on March 9, it seemed we were far better prepared than most to face this challenge.
We had widespread testing, virtual assistant programs to help answer questions and identify possible new cases, and were the first country in Central America to sequence the genome. The United Nations pointed to Panama as a leader in quick science- and evidence-based action and urged other countries in the region to follow our example.
Naturally, however, there were those here who agreed with how things were being handled and those who did not. Subsequent measures such as a prolonged ban on the sale of alcohol and increasingly strict curfews had many detractors (whose numbers have swelled in June as quarantine drags on).
On March 30 it was announced that "non-essential" people would only be allowed out of their homes for two hours at a time on specific days. Your time is determined by the last digit of your identification or passport number, and days are determined by gender. (Women have Mondays, Wednesdays, and Fridays while men have Tuesdays, Thursdays, and Saturdays.) Everyone must wear masks and stay at least two meters (about 6.5 feet) apart.
There was a brief break in quarantine from June 1-6. During that time adults were allowed to go out on any day of the week regardless of gender between 5 a.m. and 7 p.m. At the end of the week, the Ministry of Health announced that public hospital beds were being occupied too quickly and that the Panama and Panama Oeste provinces would go back to quarantine.
As for businesses, few have been allowed to operate aside from, of course, medical facilities. Restaurants have been allowed to offer delivery (no eating in). Food sellers, including supermarkets and "mini-marts," have continued to operate as well. Larger chains like Riba Smith have put numerous measures in place, among them checking IDs and taking everyone's temperature at the door.
The government has laid out a plan for re-opening other businesses in six "blocks," though officials have been reluctant to specify any dates, saying instead that it will all depend on rates of transmission. Block one opened up on May 13 and included retail, repair services and shops (with limited personnel), and fishing.
Block two opened June 1 and included some construction, industrial plants, public infrastructure works, and some mining activities. Churches and parks may also open but must limit attendance to 25% of official capacity and enforce social distancing.
International flights and most domestic travel have also been on hold, with the flight ban recently extended till the end of June. It's very possible it will be extended again, so I wouldn't count on regular commercial flights being available from Canada or the U.S. to Panama in the next couple of months. Copa, the country's premier airline—responsible for Panama's moniker "The Hub of the Americas"—says it'll likely be able to operate at just 12% of its former capacity.
If you were hoping to visit soon, your best bet for up-to-the-minute information on flights is to monitor Copa Airlines on social media or sign up for its mailing list by creating a free account at Copa.com.
Mexico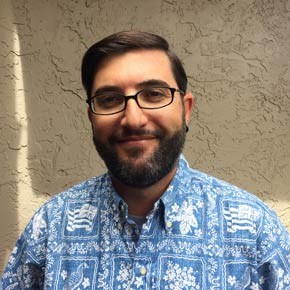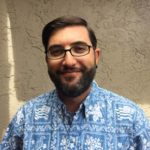 Jason Holland, IL Roving Latin America Editor
Much like the U.S., Mexico has never had a cohesive national strategy for dealing with the COVID-19 pandemic, other than encouraging social distancing and staying home, banning large gatherings and events, and the like. There never was a complete shutdown. Although non-essential travel over the land border with the U.S. was banned until June 22 (officially, at least, there have been reports of people crossing back and forth despite the rule). Air travel has been very limited, with some airports essentially shut down.
Instead states, cities, and towns have implemented their own rules, including shutting down nonessential businesses, closing beaches and parks, not allowing street vendors, limiting the number of people allowed in businesses like supermarkets, requiring mask use, making restaurants carry out only, and more. In some communities, only residents are allowed in and out, enforced by police checkpoints where they require you to show a utility bill, or some other proof that you live there. Some checkpoints also check temperatures and ask about your health condition. In some cities, special COVID-19 treatment centers have been set up.
Some communities enacted rules banning people from leaving home except for essential trips to the supermarket, doctor, or pharmacy. But this is spottily enforced. There is no complete national lockdown or quarantine requirement as we saw in Europe and Asia. Still, many people, including the expat community have self-quarantined at home anyway. There has been noticeable drop in people out on the street and traffic. Mask use is widespread, and people in Mexico seem to be taking the pandemic seriously. On the flipside, the economy has taken a huge hit, with a jump in unemployment.
The country overall has had more than 65,000 cases and 7,000 deaths, with the hotbed being the capital, Mexico City, which has had 15,000 cases. However, testing has been very limited. So the real numbers are no doubt much higher. Health officials say the numbers could actually be eight times higher.
At this point, the plan is for a re-opening in June and easing restrictions. But it really varies from community to community, and there is a lot of conflicting information. The Mexican president has told towns with no current reported cases that they are free to re-open. Some are, some are not. The lack of testing has people concerned that re-opening could lead to a surge in new cases.
At this point, it seems like many areas will start a phased re-opening in June, allowing businesses and public areas to re-open but still following social distancing guidelines, telling people to wear masks, and more. Restaurants, for example, could open with limited capacity, you can go to the beach, etc.
Major tourism areas like Los Cabos, Puerto Vallarta, and the Riviera Maya, which have suffered severely because of lack of visitors, are aiming for a phased re-opening starting in mid-June. Some hotels and resorts will accept visitors. Airports in these areas are also planning to start up flights again in June and July. The plan is to have strict cleaning and sanitation procedures, enforce social distancing, and the like for the foreseeable future. Cruise ships will return in July to locations like Cozumel. Whether the tourists return remains to be seen.
Belize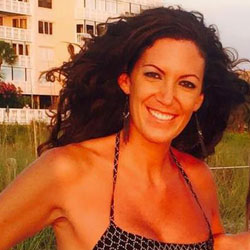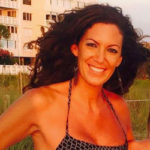 Laura Diffendal, IL Belize Correspondent
Belize has had a remarkable first 60 days of the crisis. After almost three months, there have been only 22 confirmed cases in the country, and they were the last in the Americas to get the first positive case, and the first to have a period of almost two months of no active cases—that has changed over the last couple weeks as Belizeans are being repatriated and each person being brought in is tested—some of the resident Belizeans are testing positive and are having to quarantine. There have also been a couple of undocumented individuals who were caught crossing the border, tested positive, and have been quarantined. These cases indicate the level of vigilance required to keep any place COVID safe.
The country just re-opened to in-country travel, and bars/restaurants are allowed to have customers eat-in and can sell alcohol. There are still strict rules about wearing masks, social distancing, tables are limited to parties of 100, there is a curfew of 10 p.m. on weeknights and 12 on the weekends. People in Belize are generally very festive and the in-country travel has led to a lot of domestic fun and visits throughout the country, which has been a huge positive for many Belizeans. Others are upset about not reopening to tourists as of yet and are very worried about the many families that rely on income from tourism. There is still no date where the country will definitely re-open, but just this past week (mid-June) the Belize Tourism Board and the Belize Hotel Board sent out training for rules and protocols hotels and bars must follow in order to re-open to tourism.
As for opening the international borders, this is still an area of intense debate. Everyone wants those in Belize to stay safe, but the country also depends on tourism and many, many families have zero income indefinitely until tourism comes back. The country has pulled together and has done a great job of taking care of the most vulnerable, and we are in an intense and challenging period at the moment, as we look to over the next month, preparing the country for the transition back to international travel, and how to do this as safely as possible.
The Prime Minister has said the earliest the airport would open would be July, and we are all prepared to hear that it also could be months later than that. Belize reopening its borders is dependent right now on the U.S.—if there is no "second wave" and the culture there becomes one where travel becomes more normal, Belize will get there more quickly. Right now, it feels as if the U.S. is in a bit of a holding pattern as we watch and see the impact of the opening of many states there. We will be getting a lot more clear information about the Belize reopening over the next three weeks.
Related Articles
The World's Best Places to Retire
Your Overseas Retirement Calculator