Croatia's status as a premier tourist hotspot is well-deserved, with sun-drenched islands, historical coastal towns, dazzling beaches, and some of the tastiest cuisine in Europe. Warm weather, affordable housing, a decent health system, and a relaxed Mediterranean lifestyle have made it a favorite for discerning expats too.
Croatia is much cheaper than European countries to the west but a bit pricier than its Balkan neighbors to the east. Croatian restaurant meals and apartment rentals might cost half of what you'd pay in Italy, but grocery prices are almost 40% higher than in neighboring Montenegro and Bosnia.
Are you interested in retiring abroad? Yes | Not Sure Yet
Here are some quick insider tips on how to save money during your next Croatian adventure:
Pick Your Season
July and August are the hottest—and most crowded—months to visit Croatia with temperatures averaging in the 70s F. You'll find accommodation harder to find and pricier than at other times of year. May to June and September to October offer perfect weather and a more relaxing vibe.
Consider flight options carefully. Rather than flying directly to Croatia, you may find it cheaper to fly into a major European hub (Prague, Vienna, Rome, etc.) and make your way from there by bus, train, or budget airline.
The Price of Paradise
Even before its visitor appeal went through the roof due to the popularity of Game of Thrones, Dubrovnik was a well-frequented European destination, with prices to match. It's truly an enchanting city, but many visitors are surprised at how much more expensive it is than other parts of Croatia. On average, you'll pay 60% more here for apartment rental than in Split, and 90% more for groceries than in Zagreb.
Dubrovnik is a must-see, but think about staying outside the main tourist center to keep costs down. Better yet, base yourself in one of the attractive towns nearby such as serene Cavtat, just 11 miles to the south and easily reached by boat or bus.
Reducing Food Costs
Keep your Croatian food budget under control by remembering these four rules:
Avoid restaurants with a touter out in front holding a menu, especially along popular pedestrian streets, they're rarely good value
Fish can be unexpectedly expensive in some areas: keep a close eye on seafood prices in comparison to meat dishes
Bakeries are ideal for a cheap meal. Pastries filled with everything from meat/vegetables to spinach/cheese are good value, and a delectable chocolate croissant is only $1.85. Wash it all down with a $1.70 cappuccino or a $2.15 draught of Croatian beer.
Look for accommodation with a kitchen. Buy groceries at local markets (and wine from the supermarket) and cook for yourself. This alone can cut your food budget in half.
Choose Accommodation Wisely
If the word 'hostel' brings to mind dingy dorm rooms filled with inebriated 19-year-olds, think again: Croatia has some brilliant hostel accommodation for all ages in well-located areas, as well as a great selection of cheap guesthouses and private rooms.
If you stay in less touristy areas and avoid the summer peak, you'll find plenty of high-quality apartments within the $40 to $50 a night range. Stay longer to get a weekly or monthly discount.
Get Off the Beaten Track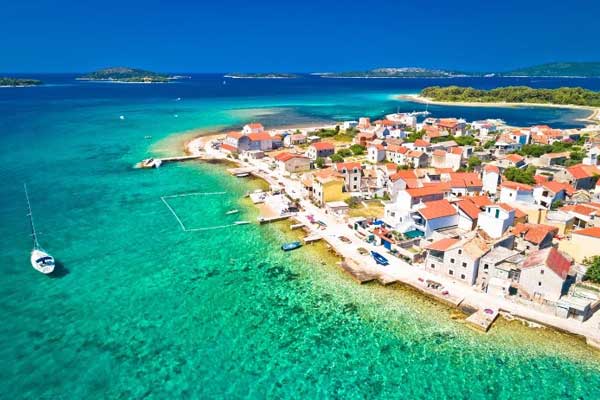 Croatia has much more to offer than lively party islands and medieval fortresses. If you're prepared to venture off the main tourist trails, you'll find hidden pockets of joy that will take your breath away. Even Zagreb is often overlooked by beach-obsessed visitors, but ranks as one of the most attractive and underrated capital cities in Europe.
If you like your holidays on the rustic side, check out the Sibenik archipelago, a group of 249 islands spread across 58 square miles of the Adriatic. Another island well worth exploring is Vis, where natural beauty abounds and there are no package tourists, huge hotels, or nightlife. Start your day with a long stroll through pine trees, citrus orchards, and vineyards, and finish off with some clear-water snorkeling in a quiet cove.
For untouched wilderness, active adventure, and majestic mountain scenery, make your way to Northern Velebit National Park, which separates continental Croatia from the coast. Here you'll find the Premuzic Trail, the most scenic hike in the country. This is one of the most biodiverse places in the Balkans, so you may even be lucky enough to spot rare Croatian wildlife such as bears, lynx, wolves, and red deer.
Croatia's rafting center is Karlovac, just 35 miles southwest of Zagreb. River trips range from mellow to adrenaline-pumping and run between April and November, starting at around $40 per person. There's an amazing old town here too, so take your time and stay awhile.
Get Your Free Report on Europe Here:
Learn more about countries in Europe and other countries from around the world in our daily postcard e-letter.
Simply enter your email address below and we'll also send you a FREE report - All the Charm and Romance of Europe…at a Price You Can Afford.
Related Articles
The Enchantment of a Retirement in Croatia
Croatia Visa and Residency Information
Upcoming Conferences
The Only 2023 Fast Track Costa Rica Conference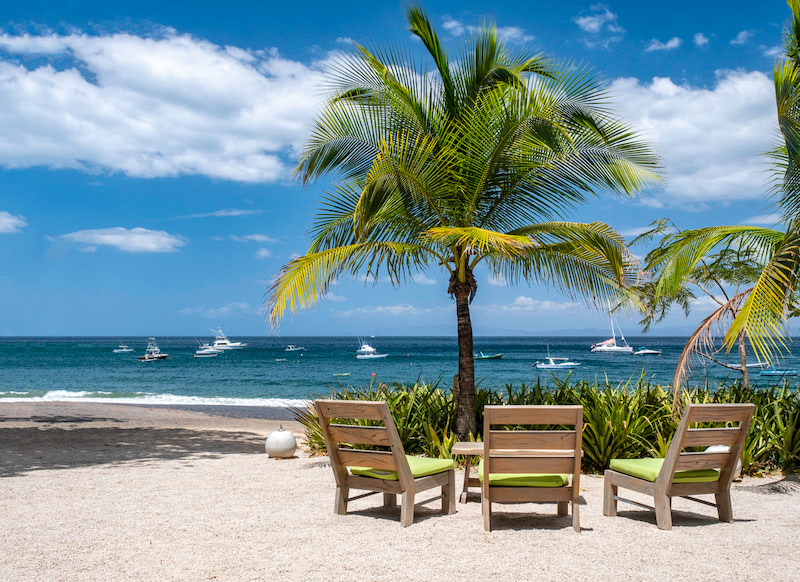 If your dream retirement involves stunning beaches… lush green mountains… a perfect year-round climate… first-rate healthcare… incredible value for money (a couple can live well on $2,109 a month—including rent!)...
Join our Costa Rica experts and expats in June and discover true Pura Vida.
REGISTER NOW, SEATS LIMITED: EARLY BIRD DISCOUNT HERE
---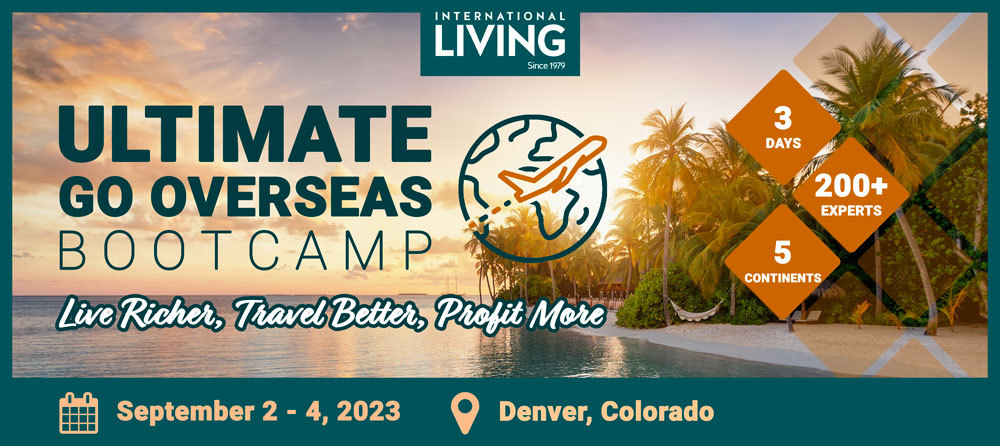 Most Popular Products
Popular Articles You May Also Like