On a recent trip to Tulum on the Riviera Maya, I was sitting down to a beachside lunch of ceviche and grilled calamari when I got a WhatsApp notification telling me I'd just made $70,500 in gains…
It was just another reminder that my favorite investment strategy had once again paid off.
I'm often asked about the strategies I use to find the best real estate deals. One of the best and most important is to follow a Path of Progress. Doing that can help you to identify those markets that have strong prospects for capital appreciation. Meaning you can buy when prices are low and profit as values rise.
(NOTE: I write about how to spot a Path of Progress in detail in my bestselling book Profit Principle, available FREE for a limited time here).
A Path of Progress might be a location that's about to open up thanks to new roads, airports, or bridges.
In other instances, it could be a new major industry bringing jobs—or a luxury resort drawing in well-heeled tourists—that has come to town. Maybe government bodies are working to attract tourist dollars in new markets or adding new direct flight routes to make a destination more attractive. Perhaps there are plans afoot to change zoning and permitting, so that it's easier to develop new projects.
Whatever the particular Path of Progress event, identify a market at the right stage of a Path of Progress, and you can profit handsomely on your real estate buy.
But you need to do your research. Every day, I collect information from multiple sources. I read news reports, expat blog posts, press releases from government and businesspeople, developers' e-letters, and more. I talk to my contacts, my team, people on the ground around the globe. And I watch world markets. I look for news of major investments, statistics on growing employment or vacationer numbers, and the rolling out of new projects, such as airports and roads.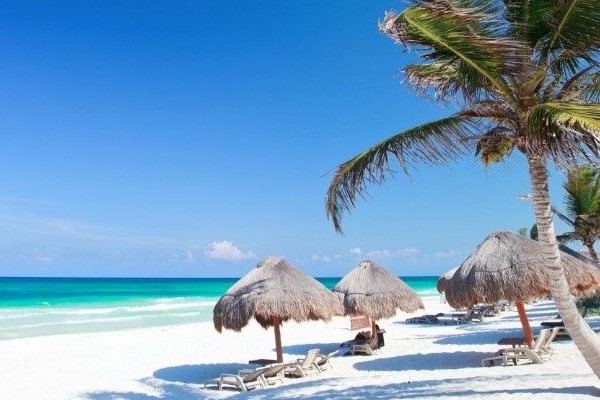 Once I have a clear "big picture" view of a market, I can spot the factors that might result in a Path of Progress.
When you identify a Path of Progress, you need to get in as early as possible—ahead of other investors. Then you can sit back, wait for the Path of Progress to roll through…and watch the value of your real estate rise.
This strategy is used by some of the biggest names in the world of real estate and finance. It's how some of them built their fortunes. But ordinary folks can make money this way, too…
At any given time, I'm following multiple Paths of Progress around the world.
In Panama, I'm finding deals ahead of development along Riviera Pacifica, the stretch of coast that runs west of Panama City from Chame to Farallon.
This new "Riviera" is 50 miles or so of Pacific beaches and its growth is being driven by enormous infrastructure improvements leading from Panama City. I'm talking new roads, wider roads, more roads, bigger roads…a completely new bridge over the Panama Canal, new metro lines…and on top of all this a massive expansion of Tocumen International Airport close to Panama City—already a major global hub, it handled over 16 million passengers last year.
Members of my exclusive Real Estate Trend Alert group, are already sitting on big gains on the Riviera Pacifica. I brought members an opportunity to buy two-bed, ocean-view condos here from $199,000 in 2017. In August 2019, a similar-sized condo farther back from the beach with only a side-view listed for $299,000.
In Belize, I'm following a Path of Progress in Placencia in southern Belize. A 16-mile peninsula rimmed by stunning white-sand beaches on one side and a protected lagoon on the other, it's an incredible location. But the lack of proper access kept it off the radar for years. And it only hooked up to electricity in the 1970s.
When the road was finally upgraded in 2011, it was a game changer. The challenging journey became an easy three-hour drive from the international airport in Belize City. With accessibility came a surge in tourism…and some incredible real estate opportunities.
One recommendation I made to members of Real Estate Trend Alert in 2017 was for a small project of 31 lots in Placencia that a bank was trying to clear from its books.
The bank had initially tried selling this project for $1.4 million, but they had no takers. I got word they wanted an offer of around $600,000 for the land. Even taking the cost of finishing the infrastructure into account—I reckoned it would take another $500,000—the deal looked like a home run.
I brought it to RETA immediately. I figured you could sell 29 of the lots for up to $100,000 each, a total of $2.9 million on a $1.1 million investment. Nice profit. But the eventual buyer took an easier route.
He paid $500,000 to the bank. And then he sat back and did nothing…until he sold it on for $1.1 million in October 2018. He doubled his money in less than a year with zero effort and a tiny amount of overhead.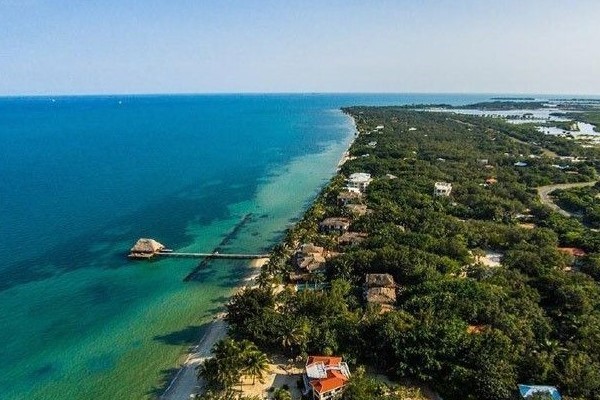 Those are the kind of crazy gains you see when you buy on a Path of Progress at the right time…
And I'm following Paths of Progress just like these across my global beat…in Costa Rica, Uruguay, Portugal, Brazil, and elsewhere.
In the past, Paths of Progress were on a titanic scale. The railroad that opened up America's West Coast, for example. Today, you're more likely to see game-changing Paths of Progress in emerging countries, where there are still major infrastructure improvements being made…where there are growing middle-classes…and absolutely stunning stretches of coastline that haven't reached their full potential.
When you play a Path of Progress right, getting WhatsApp notifications announcing that you've just made $70,500 on a deal becomes common place.
That was for a deal in Tulum on Mexico's "Riviera Maya." At $225,000, the buyer was getting a good deal—less than market price. But still nowhere close to the price I paid. I bought, along with fellow members of my Real Estate Trend Alert (RETA) group, 27 months prior for just $154,500.
Few if any Path of Progress events have been as spectacular (or profitable) as that along the 80-mile stretch of Mexico's Caribbean coastline dubbed the Riviera Maya.
I've been tracking the juggernaut Path of Progress running south from Cancún for 15 years. It has recently barreled into the beach town of Tulum where I found some of the most profitable deals I've come across since I became a real estate scout—more on that in a moment.
Cancún airport saw 25 million passengers last year. Put that in the context of any tourism market in the world and it's just enormous.
The Path of Progress here has its origins in the smart thinking and deep pockets of Mexico's tourism investment authority, FONATUR. Back in the late '60s they scoured Mexico for the perfect location into which to pour funds and roll out major infrastructure thereby creating a moneymaking tourism machine. They settled on Cancún where they built the international airport, constructed major highways, and gave incentives to major hotel groups.
As time passed, the progress rolled south along the coast, turning Playa del Carmen from a one-horse town where pigs roamed dirt streets into an international resort city. The changes were truly spectacular, and Tulum was beginning to tick too.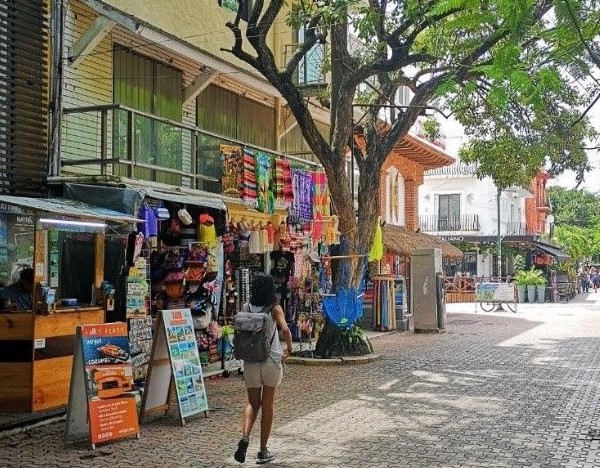 Today, a modern highway brings you right to Playa. Back before the road was in, $10,000 bought you a building plot in the unpaved village center. Today, a 1,000-square-foot oceanfront condo in Playa del Carmen can set you back $600,000.
Mexico's Caribbean coast had the basics going for it, including the intrinsic value of being a Caribbean coastline with a huge potential market on its doorstep in the U.S.—only two hours away. The government's FONATUR had the capacity to make good on its promises to deliver infrastructure and accessibility. And it offered effective tax incentives to attract major international hotel groups. These guys had not just vision, but also the ability to actually make that vision a reality.
In recent years, Europeans have been coming in droves during their summer, North Americans escape their winter, Latin Americans are drawn at holidays like Easter…and once planes are in the sky again, direct flights from Russia, Japan, and China, and destinations around the world will continue to drive tourism growth…
That translates to one of the strongest markets on my beat for short-term rentals. You can rent by the night, by the week, by the month. Peak season is getting longer and longer as more tourists visit from across the globe. Premium season—the holidays—sees the best rentals snapped up months in advance.
That's why…with the right type of condo in the right location on the Riviera Maya…at the right price…you can get fantastic rental returns.
One of our greatest ever deals I brought to members of my Real Estate Trend Alert group was for condos in closest master-planned community to Tulum's stunning white-sand beach from just $175,000. Based on rental data I've seen, I'd say we could rent our $175,000 condos for 200 nights a year at an average of $160 per night, bringing in $32,000 total. That's an occupancy rate of 54% (and a yield of 18.2%). With the right marketing touches, you could do much better than that.
I've seen pricing for condos that shows members who bought in this deal are already up $40,000…$50,000…even $60,000…and I believe even more gains are coming…
But a Path of Progress is not always a straight and clear line from one place to the next…
For instance, in October RETA members had the opportunity to own luxury condos steps from one of the nicest Caribbean beaches you'll ever see for $174,800…that was also on the Riviera Maya, in a spot between Playa del Carmen and Tulum.
And I'm already seeing listings from local brokers with price tags more than $100,000 higher than RETA members paid.
Higher even than my five-year capital gains prediction…
Here's one listing with a price tag of $114,200 more than RETA members paid: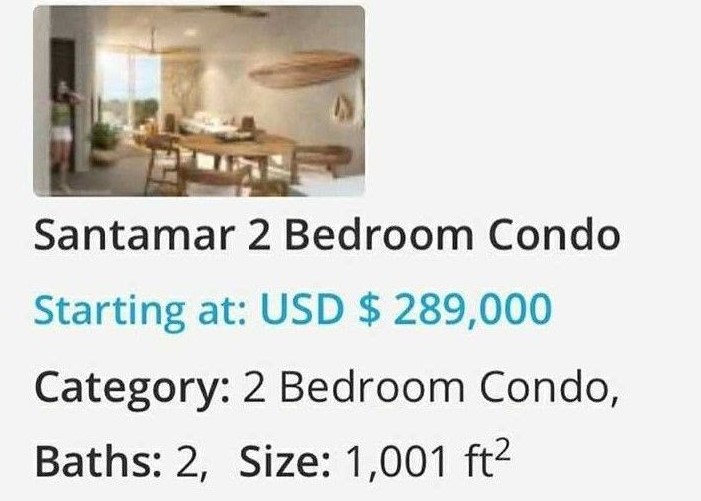 And I'm working hard on bringing similar opportunities from the Riviera Maya. As the Path of Progress rolls to a halt in Tulum the nature of our opportunities is changing and becoming ever more precious…and the potential profits all the more appealing.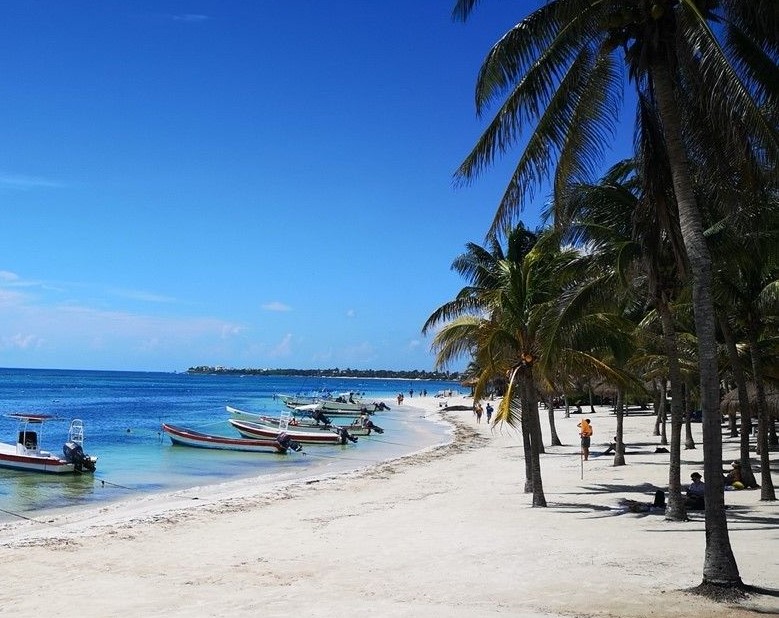 Many of the examples above were real-life recommendations I shared with members of my elite research service, Real Estate Trend Alert (RETA).
If you're ready to move up to the next level, and get actionable real estate investing opportunities straight to your inbox, click here to learn more.
Join RETA today and you'll hear about the best deals as I find them.
Your Comments and Questions
Ali comments: In a recent YODH column you wrote "if you can cheaply leverage an asset back home it's an amazing opportunity." I would be very grateful if you would write a column explaining leverage in detail. I'm a novice investor and it's a concept I don't understand. I've owned several rental properties here in the U.S. but those have been properties I lived in first and paid off before making it a rental. It's difficult for me to wrap my mind around the idea that it is better financially to be paying interest on a loan rather than have that money invested elsewhere and earning interest or dividends.
Ronan says: I can't advise what best for you Ali. But here's the general concept…
Let's say you buy a condo today for $100,000 and resell in three years for $150,000. If you use all you own cash that's a cash on cash return of 50%. If you borrow 80% you would be into the deal for $20,000 of your own money. Let's say you pay $10,000 in interest on this over the three years. You would then have invested $20,000 for a return of $40,000. Your cash on cash return jumps from 50% to 200% (ignoring costs and taxes).
In today's negative interest rate environment you might be able to borrow at even cheaper rates than this. In Portugal for example I just got offered a mortgage at 0.86% interest.
Another idea or way to look at this is to borrow against a property you have at home for say 3%. Then buy a rental overseas. Every year you pay 3% interest but show an 8% rental income from the property plus capital appreciation averaging 8%. That's a big margin every year. On your $100,000 example you might pay $3,000 interest to be set against $8,000 in rental income plus $8,000 in capital appreciation. In Your Overseas Dream Home I'll continue to develop and explain these concepts.
Get Your Free Real Estate Report Now
Sign up for our free daily Postcard e-letter and get a valuable free report on the The 5 Best Places to Buy Real Estate In 2023.
Related Articles
What Kind of Real Estate is For You?
7 Incredible Day Trips From Your Marina Condo