When I first found our latest RETA deal—luxury water-view condos, with on-site marina, as well as a planned private beach (and beach club), gourmet food market, and multiple pools—I knew it was something special…
…a one-of-a-kind opportunity to invest in a landmark project a short drive from Mérida, one of Mexico's premier colonial cities.
Then, I got us a RETA-only discount of $52,313 for two-bedroom, two-bathroom condos with spacious terraces…condos I handpicked to maximize rental income and capital appreciation.
Remember, we're tapping into two rental high seasons, and I figure a gross yield of nearly 11% is very achievable.
Naturally, when the deal opened, the response was exceptional. But if you missed the first hours of the launch, don't be discouraged. Join the wait list right away —if you haven't already—so you're first in line for any remaining condos. Submit your contact details, and the developer's team will be in touch with you.
In the meantime, check out this video from the developer, which gives a good overview of the amenities you'll have on your doorstep.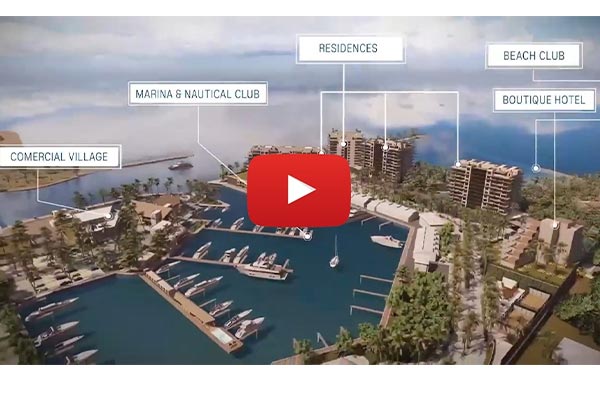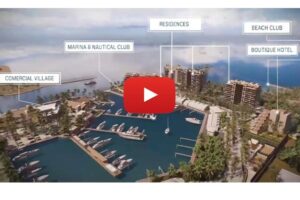 This deal has all the elements of a classic RETA opportunity…
Our RETA discount is $52,313…that's just shy of 25% off.
That means our RETA-only price is just $209,800.
Five years after delivery I reckon these condos will be worth $380,000. (Delivery is slated for summer 2024.)
I predict potential rental income of $22,800 once the community is up and running.
That's a gross yield of nearly 11%.
This is an incredible deal if you want a warm-weather base with huge profit potential.
You get to enjoy everything Mérida and the Yucatán coast offers and so do your friends and family. This will be the ideal place to spend time, take a break, recharge…re-energize by the ocean and inspire yourself in Mérida…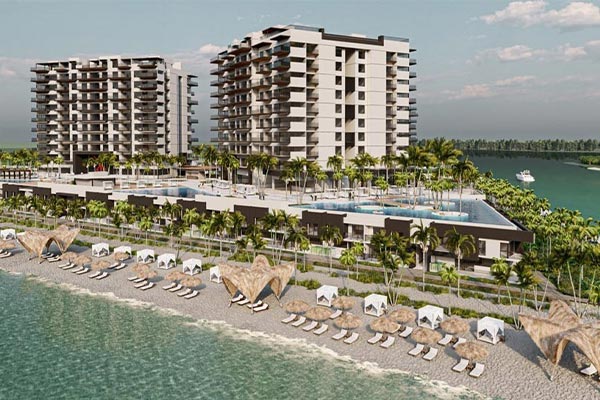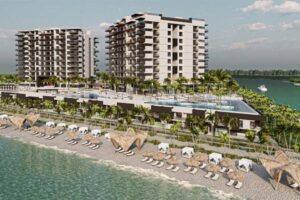 Fine Dining, Market Shopping, Flamingos, and More…
And, of course, when you're based in this area, you also have easy access to all that the surrounding Yucatán Peninsula has to offer…
Check out this list of seven daytrips you could easily make from your condo in Progreso.
Mayan ruins…cool water cenotes…eco reserves—including one that is home to thousands of flamingos…restored 17th century haciendas…other colonial towns and cities that have their own unique appeal…
It's all within striking distance of your luxury water-view condo in Progreso, so you could head out in the morning and be back at the beach club enjoying sunset cocktails.
Of course, Mérida itself is just a 30 minutes' drive away. And you, or your renters, will be spending a lot of time there.
My Mexico-based researcher, Jason Holland, considers Mérida to be one of the best places in the country. He shared his top five things to do if you're in town. It's the perfect guide for a first-time visitor looking to familiarize themselves with all that the city has to offer.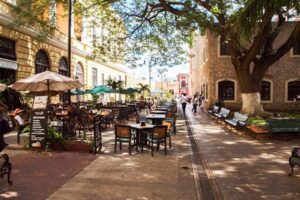 Since the Spanish conquest, Mérida has been the cultural capital of the entire Yucatán Peninsula. A blend of provincial and cosmopolitan, it is a town steeped in colonial history. But outside of the historic center, it's a modern metropolis with good shopping, top-notch medical care, an international airport…and it's all just 30 minutes' drive from our opportunity on the coast.
In fact, our deal is in the closest beach town to Mérida—Progreso.
You get the best of both worlds—all the conveniences and amenities of city life…and an exclusive beach retreat.
That's appealing if you're interested in spending time there. But it also means these condos are ideally situated for rental income.
Year-Round Rental Potential
What excites me most about this opportunity is that we're tapping into two distinct rental markets—snowbirds in the winter and well-to-do locals in summer—creating two rental high seasons.
In winter, we have expats, vacationers, and snowbirds.
In summer, well-to-do locals flock to the beach to cool off.
Mérida has been on a tourism tear in recent years. Record numbers of people were coming to Mérida before travel stopped. Now the city and surrounds are re-emerging as a fashionable destination for well-heeled North Americans and Europeans.
In 2019, the Yucatán and Mérida welcomed 3.2 million visitors—a record breaking increase. In the first two months of 2020 there was an increase of 9.1% in arrivals over the same period in 2019. Mérida airport is second only to Cancun as the busiest airport in the south of the country.
But we're most interested in the tens of thousands of North Americans that come to Mérida and the Yucatán coast to escape snow and ice. They begin arriving in November, and they start leaving around March—a six-month window.
Most of them first came on vacation. Then started staying longer…
I predict we'll see many more of them in the coming years as more discover Mérida and the work-from-anywhere trend accelerates.
Progreso is the closest beach and beach town to Mérida. But accommodation here is basic and in short supply. These snowbirds have never seen anything like the self-contained, high-end beach and marina resort where RETA members have our latest opportunity…
The second market is truly crying out for condos like ours…
Mérida's high society and growing professional elite flock to family beach homes and rentals on the coast. And many of them have been waiting a long time for a project like our marina community…
They aren't hungry for it, they are starving. I predict a frenzy of wannabe renters and buyers.
The summer months in Mérida are hot and humid. The average high in July is 95 F and the low averages just over 75 F. But it's always a few degrees cooler on the coast, plus you have that refreshing Caribbean breeze.
You can only get closer to the water if you step aboard a yacht in the state-of-the-art marina.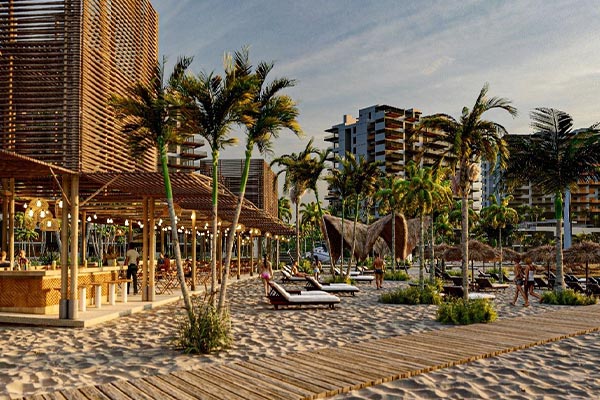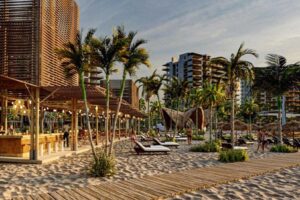 On the coast it's mostly beach homes. Families rarely sell. It's hard to get somewhere. Besides, those beach homes also come with headaches like maintenance.
Owning a luxury marina condo in a unique community with the closest beach club to Mérida is the hot ticket. It's so close to Mérida it's easy for professionals to commute, that's if they are even going back to the office.
This strong year-round demand for rentals from two distinct market is why I'm figuring on a gross yield of nearly 11%, which works out to potential income of $22,800 per year once the community is established.
Plus, the one-of-a-kind nature of these condos—the luxury amenities, the location—puts them on the road to capital appreciation. I'm predicting these condos will be worth $380,000 five years after delivery. And remember, our RETA-only price is just $209,800.
The Only Development of Its Kind—Now or Ever
I worked hard to get us this shot, your chance to get in with a huge RETA-only discount of $52,313 and lock in potential gains of $170,200 and capture a chance at gross rental yields of nearly 11%.
But there is a "moat" around this investment…
There simply isn't the land for a similar project. If there was, the permits would be nearly impossible to get. And then, it takes a seasoned developer like the one we're dealing with to pull off something as luxurious, elegant, stylish, and comfortable.
That makes this opportunity that much more urgent.
As I said, there was massive demand for this deal when it opened on Thursday. If you're interested in investing in this opportunity, and you're a RETA member, you should get on the waitlist now.
Your Comments and Questions
Julio says: Ronan and team do an incredible job with these listings. I love to review them and I am much closer to potentially acting on a real estate opportunity than ever before thanks to this!
Keep it up!
Ronan says: Hi Julio. That's great to hear! For anyone who has missed it, or hasn't been inclined to scroll on the way down the end of each email, each day we include a new bargain listing somewhere in the world that one of my team has discovered.
Today's listing is from Bulgaria, so be sure to check it out below.
Your Daily Dream Home
Byala, Varna, Bulgaria
€104,950 ($124,204)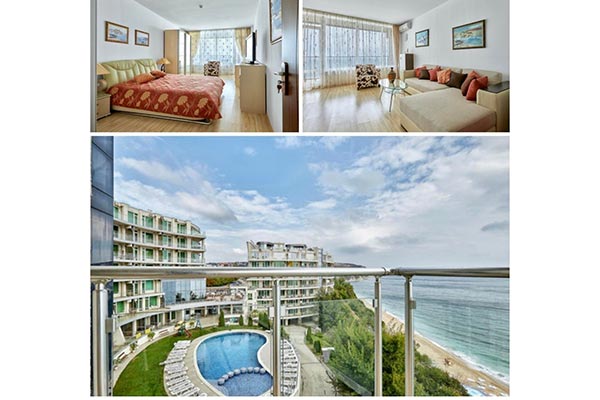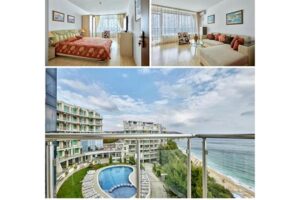 If you're looking for water views, it doesn't get much better than today's listing. This apartment is in the beach town of Byala, Bulgaria and is located in a modern complex right by the sea. It has one bedroom, one bathroom, a spacious kitchen/living area, and a large terrace with views of the sea and the shared pool below. It comes fully furnished and you'll also have access to community amenities like two swimming pools, indoor and outdoor gyms, and a games room. This would make for a great vacation home which you could rent out when you're not using it. ⁠⁠
Remember, we don't make money from any listing shared here in the Your Daily Dream Home section. We have no dog in the fight. We're just sharing cool properties we've found.
I haven't visited this property or done due diligence on it. If you're interested in the listing, you should hire an attorney and do your own due diligence.
Get Your Free Real Estate Report Now
Sign up for our free daily Postcard e-letter and get a valuable free report on the The 5 Best Places to Buy Real Estate In 2023.
Related Articles
7 Incredible Day Trips From Your Marina Condo
Powerful Profits on Mérida's Closest Beach
Top 5 Things to do in Colonial Mérida