Belize is a small country, about the size of the state of New Hampshire, with a population of around 400,000. New Hampshire's population? 1.4 million. Take its small size and low population density, add English as the official language, with an easy-to-use exchange rate and easy access in and out of the country, and you'll start to see why Belize has become an expat hotspot.
If you're considering a move to Belize, here are a few places you need to consider:
Are you interested in retiring abroad? Yes | Not Sure Yet
Ambergris Caye
Ambergris Caye (pronounced "key") is a 1.5-hour ferry ride, or 15-minute flight, from Belize City. Also known as Ilsa Bonita (beautiful island), it has become Belize's top tourist destination. Its close proximity (less than a mile) to Belize's Barrier Reef provides world-class fishing, diving, and snorkeling. When not out on the water, there are plenty of beaches, restaurants, bars, and clubs to enjoy dotted around the island. With so much going on, it's no wonder why many visitors return year after year.
With Ambergris Caye being such a hot tourist destination, it's also one of the more expensive places to live in Belize. Like anywhere else in the world, rising tourism numbers lead to increased property values, as well as the cost of living. It also means that locals must learn to live with the busyness that "tourism season" brings each year.
Caye Caulker
Caye Caulker is located a 30-minute ferry ride from Ambergris Caye. (A 45-minute ferry ride or a 10-minute flight from Belize City are other options available for getting there.) Many consider Caye Caulker to be the laid-back, smaller version of Ambergris Caye. Be prepared to walk everywhere as the streets are unpaved and there are no cars on the island—just a few golf carts. Thanks to a strong tourism market, there are plenty of options for things to do, including frequent tours destined for the famed Blue Hole.
Measuring just five miles long by one mile wide, Caye Caulker packs a lot into a small footprint. While available, real estate will not be as varied as in other parts of the country, such as Placencia. But if you're looking to escape to a more quaint lifestyle that still has some frills, Caye Caulker may be worth exploring.
Placencia
Placencia is a 16-mile-long peninsula located in southern Belize. It's a 30-minute flight or a 3.5-hour drive from Belize City. It has been called "The Island You Can Drive To" as it has the island feel, but is connected to mainland Belize by an isthmus that, at its narrowest, is only about ten yards wide. Although Placencia continues to grow as one of the top tourist destinations in Belize, it's retained much of the laid-back charm of the little fishing village it once was. The one-mile-long Placencia Sidewalk (once the main road through the town) makes everything in the village easily accessible by foot, and many expats don't even own a car.
Following Covid, there was a flurry of real estate sales in Placencia, which has driven up rental and property costs. This does not mean there are not still great bargains available; it just means you may have to search a little more complicated and be willing to compromise with a lot near the beach rather than on the beach or the house without the pool.
Corozal
Corozal is situated on Chetumal Bay in northern Belize. The best way to travel from Belize City is by car – the drive up Belize's Northern Highway takes just a little over 2 hours. Corozal is not a tourist hot spot, making it a less expensive living space than Ambergris Caye, with affordable options both along the coast and inland.
One of the advantages to Corozal is that it's a short, 30-minute drive to Chetumal, Mexico. You can find Walmart, Home Depot, Costco, and other contemporary shopping options there. The fact that you can leave home in the morning to shop in Chetumal and be back for dinner makes Corozal an excellent choice for the would-be expat who wants to live the small-town life, but still have "big city" convenience as an option.
Spanish Lookout is a conservative Mennonite community in western Belize, near the Guatemalan border. It is a 1.5-hour drive from Belize City along the Western Highway. Rumored to be the largest Mennonite community outside of Pennsylvania, they practice traditional Mennonite theology, wear plain clothes, but embrace modern conveniences. This means that while you may see plenty of horse-drawn buggies, they also drive trucks and use computers.
Spanish Lookout deserves consideration by future expats due to the local amenities it provides. Whether you need windows for your house, new tires for your car, or a chicken for dinner – these are available, and possibly manufactured, locally. If rural, small-town living is what you are looking for, but would love to be close to the things you may need, Spanish Lookout may be the place that suits you best.
With all that Belize has to offer, there are a few places that expats may choose to avoid.
Belize City
Nearly everyone that comes to Belize visits Belize City, at least casually. It's the home to the only International airport in the country – Philip S.W. Goldson International Airport (airport code: BZE). As the biggest city in Belize (population: 60,000), it's also the crime center of the country. Through the GSU (Gang Suppression Unit), the government has been actively working to clean up gang-related violence, but they have a long road ahead.
Most expats see Belize City as a day trip; an opportunity for visiting doctors, picking up tough-to-find items, or browsing the larger, more modern stores. Unless you have a specific reason to set down roots in "The City" there are better, safer options elsewhere.
Remote Locations
If you spend time exploring Belize you can easily get lost in the country's beauty. Dirt roads seem to lead to endless adventures, and you can quickly start to think that living off by yourself, with no neighbors for miles, next to a waterfall would be amazing– and you might be right. Yet the reality is that off-grid, remote living in Belize is a tough lifestyle, and should only be recommended for seasoned Belize expats who've spent considerable time in-country.
Video: Where to Live in Belize?
From the many cayes to the Cayo district, you'll be spoiled for choice when it comes to finding somewhere to live in Belize. In Belize, you'll find the best and cheapest Caribbean beach living around. If lazy rivers and rolling hills are more your scene, don't fret…you'll find these as well. The cost of living can vary, depending on which area you decide on. Choosing where to start over in a foreign land can be difficult, but these few areas are a good place to start if you're looking for a new life in Belize.
Free Webinar: Belize, The Last Affordable Caribbean Paradise
This Special FREE Online Event, The Caribbean's Last Affordable Paradise will show you where you can...
  ➢ Recapture the carefree, contented days of time gone by...spend your time playing in the sea, fishing, swimming, sunning...
  ➢ Rent a luxuriously furnished two-bedroom condo just steps from the beach for just $1,200 a month. Or buy one—furnished—for as little as $139,000.
  ➢ Live all in...rent, utilities, groceries, fun and entertainment included...on as little as $1,700 a month—less than $20,000 a year—and vastly reduce your overall tax burden.
All in a friendly and welcoming English-speaking haven just 2 hours from Miami.
Your Hosts...Two of the Most Qualified Caribbean Experts are ready to share all their insights and first-hand knowledge about this often overlooked, low-cost paradise.
Sign up for our daily postcard e-letter and you'll get FREE and INSTANT access.
Related Articles
Upcoming Conferences
The Only 2023 Fast Track Costa Rica Conference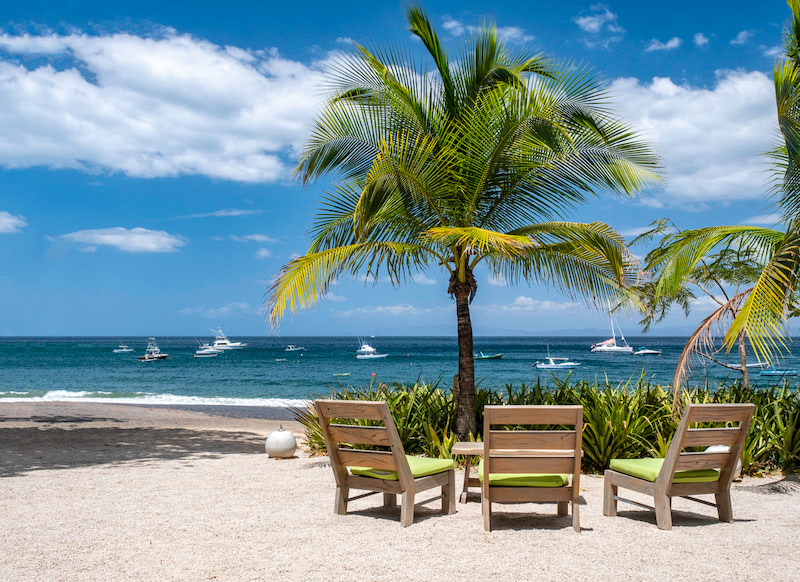 If your dream retirement involves stunning beaches… lush green mountains… a perfect year-round climate… first-rate healthcare… incredible value for money (a couple can live well on $2,109 a month—including rent!)...
Join our Costa Rica experts and expats in June and discover true Pura Vida.
REGISTER NOW, SEATS LIMITED: EARLY BIRD DISCOUNT HERE
---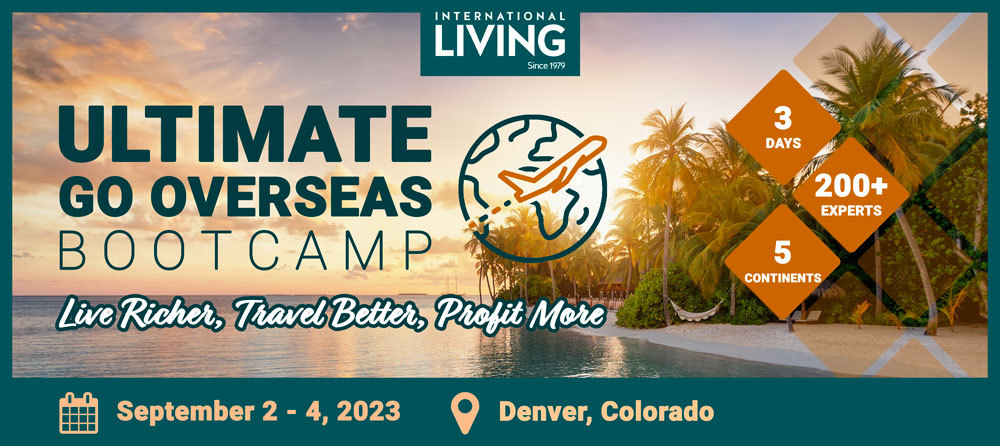 Most Popular Products