The midday sunshine makes the balcony look cheerful and bright. A table and chairs beckon. "Come on out," they say. I'm tempted to listen. To pour a glass of chilled rosé to accompany my simple lunch. But I know better. Today is hot and yesterday's breeze is gone out to sea. I'll eat my salad in the apartment's cool interior.
Early this morning I took Chico for a walk—he's a sweet Panamanian mutt, rescued from the streets and adopted by an expat couple. The pre-dawn air was fresh and brisk—about 75 F—and many of the community's residents were out for morning jogs or walks.
Chico and I walked the length of the marina, watching the water change from dusky periwinkle to a sunlit, cobalt blue. On our way back, we stopped at the beach. I kicked off my flip-flops and dug my toes into the cool sand. Chico explored, darting at tiny crabs that were too quick for him.
I'm pet-sitting at Vista Mar while my friends Sami and Roberto vacation in Panama's highlands. It's a simple exchange…I get a free stay at a beautiful beach apartment and they get someone they trust to take care of Chico and Spartacus, their rescue cat. These gigs are relatively easy to find in Panama's expat communities.
Vista Mar is one of several resort developments along the Pacific, in the Coronado region. Just an-hour-and-a-half by car from Panama City, it's in a prime location. I can walk to the beach, where Boga Bar offers a varied menu of food and drinks. In and around the Coronado town center there are upscale supermarkets, banks, clinics, and more. I have yet to drive over as there are people who'll deliver everything from meat and eggs to brownies and kombucha, right to my door.
This region is referred to by locals as the Arco Seco, or Dry Arc. Though we see the sun on most days, Panama is a high-rain destination. If you choose to live in the mountains or on the country's Caribbean side, that's something you'll have to contend with. There are no hurricanes but the rainy season brings storms and sometimes even flooding.
In the Coronado region, however, that's not a concern. Sure, you should expect afternoon showers from May through November. But even then, the sun shines bright most every morning…and it returns for a final bow in the late afternoon.
Most days, the high is 88 F. Peak heat and the strong noontime sun encourage residents to eat lunch indoors. After 4 p.m., temperatures begin to drop. That's when patios and balconies come alive. It's time for pre-dinner vinos or cervezas and soon I begin to smell good things being cooked on outdoor grills. By 5:30 p.m. it's around 83 F. As evening wears on, the temperature drops another five degrees.
Most of the houses and apartments available for rent—including the one where I'm staying—have air conditioning in every room. Some people keep the a/c on all day. But many, like me, use it only on rare breezeless afternoons. Most days, the wind is so strong I have to keep the kitchen windows closed. Otherwise it blows the flames on the gas stove this way and that, and things take forever to cook.
So, is it "too hot" here? If you're coming from somewhere cooler, I recommend a two- to three-week stay to see whether or not your body adjusts. Judging by the number of expats and locals you'll see here year-round, it's definitely doable.
For those of us who love consistent sunshine, ocean views, and walks on the beach, the weather is perfect. Perhaps not at high noon…but that's what siestas are for.
Get Your Free Panama Report Here:
Learn more about Panama and other countries in our daily postcard e-letter. Simply enter your email address below and we'll send you a FREE REPORT — Panama: Easy, First-World Living and the World's Best Retiree Program.
This special guide covers insider advice on real estate, retirement and more in Panama. It's yours free when you sign up for our IL postcards below.
Related Articles
By Moving to Panama You Can Move to Paradise
An Overview of Traditions and Culture in Panama
Panama Itinerary: How to Spend 7 Days in Panama
Upcoming Conferences
The Only 2023 Fast Track Costa Rica Conference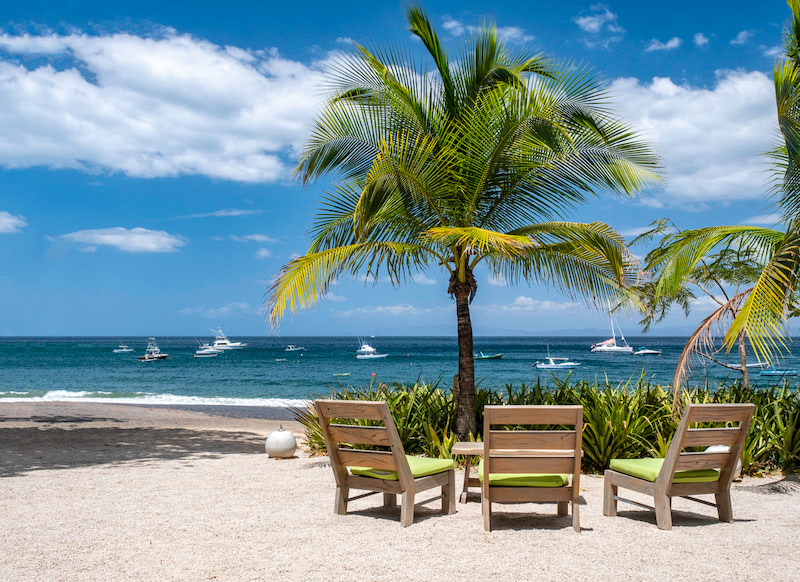 If your dream retirement involves stunning beaches… lush green mountains… a perfect year-round climate… first-rate healthcare… incredible value for money (a couple can live well on $2,109 a month—including rent!)...
Join our Costa Rica experts and expats in June and discover true Pura Vida.
REGISTER NOW, SEATS LIMITED: EARLY BIRD DISCOUNT HERE
---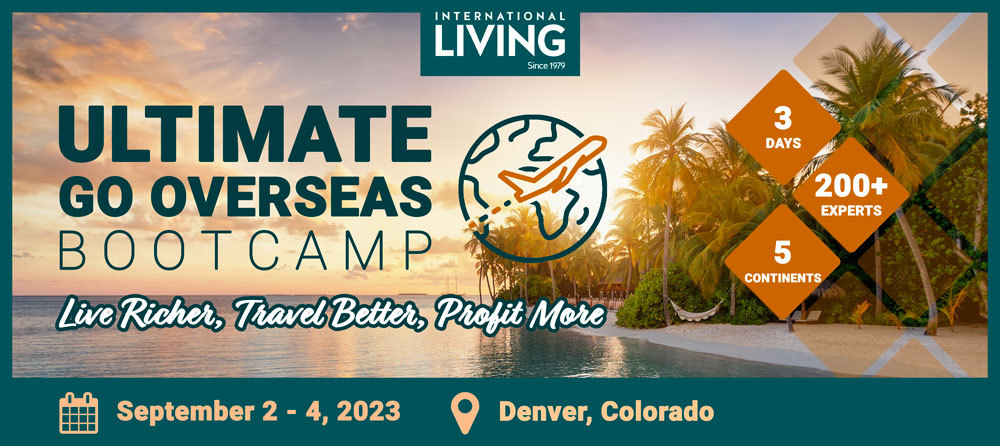 Most Popular Products
Popular Articles You May Also Like