I am thinking of a retiring and am researching destinations. As Belize is an English speaking country and it rated in your top 10 I was pleased. However when I researched the crime rate in Belize I was shocked to discover how bad crime is in Belize. As per the U S state department because of the extremely high murder rate Belize was rated the 6th most violent country in the world. How does a country that was rated by the US state department as being the 6th most violent country make it onto your top 10 list of places to retire?
Ann Kuffner – Belize Correspondent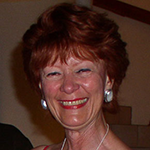 Pietro,
If you spend more time and dig deeper into the statistics related to crime in Belize you will find that Belize City screws the numbers for the entire country. Belize is very small, having 330,000 residents in the country, so in averaging numbers one location can have a major impact. The majority of murders occur in Belize City, where there are gangs. And the border with Guatemala tends to be risky, because in general Guatemala is a country of high violence and crime. But the areas IL recommends are safe. Petty theft has always been a problem in Belize, as it is in most poor countries. But violent crime against expats is highly unusual. We advise that any travelers be cautious and not where flashy jewelry, or leave their phones and computers in areas where they are easy to steal.
Unfortunately, there were two recent murders of expats in the Cayo region, both in remote areas. The Cayo abuts the border with Guatemala. Both of the expats were alone, and in areas where there was no one around. These murders are troubling, but they are in an isolated area of Belize. And for expats who plan to move to the Cayo my advice has always been to stay away from the border. And the Belizean government, being sensitive to the extensive negative international media coverage, is holding high level meetings on how to beef up police coverage in the area where these crimes occurred. Belize is dependent on tourism as a major source of their income, so does focus on increased security in tourism and expat regions.
Areas such as Ambergris Caye, Corozal, Caye Caulker and Placencia are safe places for expats to visit or live. But it is the nature of the US Government to be very conservative in their advice related to travel abroad.
I've lived in Belize for almost 8 years, full-time, on the island of Ambergris Caye. And I've traveled extensively all over the country, alone and with my husband, without ever feeling unsafe. I lived in Detroit as a child, and in Oakland, California, as an adult. Thoughts of drive by shootings and gratuitous violence have never crossed my mind since I moved to Belize. When compared to any major city in the USA, Belize is significantly safer in the areas of the country where expats live. When I turn on the nightly news and see what's going on in Chicago, New York and Los Angeles, in particular, I am oh so relieved to be living in Belize.
Ironically, my Belizean friends have recently been telling me that they hesitate to travel to the USA because of the excessive number of mass shootings…
The key is to know where it is safe, and where it isn't, just as any other country. We only recommend the safe areas of Belize to IL members as possible areas to settle.
Get Your Free Belize Report Now
Learn more about Belize and other countries in our daily postcard e-letter.
Simply enter your email address below and we'll send you a Free Report – Belize: The Top English Speaking Retirement Haven in the Caribbean.
This special guide covers real estate, retirement and more in Belize and is yours free when you sign up for our postcards below.
Get Your Free Report Here