A reader recently asked me about Costa Rica's response to climate change, and it got me thinking about how Costa Rica is an eco-friendly destination. That made me want to dig deeper and share more on this topic, which is close to my heart.
Reserves, national parks, and wildlife refuges protect more than 25% of Costa Rica's land area. There are 30 National Parks managed by the Sistema Nacional de Areas de Conservación (SINAC). Establishing these protected areas helps preserve the natural resources in the country.
They also give an abundance of options for exploring the natural world, which certainly improves my quality of life in Costa Rica. I can choose to visit lush cloud forests, tropical dry forests, majestic volcanoes, and pristine beaches—with white, brown, or black sand options—whenever I want.
All thanks to Costa Rica's determination to preserve its natural beauty.
As an Environmental Studies major, I've always been interested in the conversation and preservation of the natural world.
Back in the 1980s, Costa Rica had a high rate of deforestation—they had cut down almost two-thirds of their trees. Thankfully the country realized its mistake, stopped clear-cutting their forests, and successfully reversed deforestation.
My first time stepping foot in this verdant paradise was in 1997—right at the time when the national tourism board started positioning the country as an ecotourism destination with the catchy slogan, "Costa Rica: No Artificial ingredients."
Today, Costa Rica continues this focus on eco-friendly initiatives.
Like its dedication to renewable energy. For the past few years, Costa Rica has generated more than 98% of its electricity from renewable sources (hydroelectricity, geothermal, wind, solar, and biomass).
I love driving past the towering wind turbines, especially around Rio Celeste and Lake Arenal, as they remind me of giants watching over the land.
In its National Decarbonization Plan, Costa Rica's government aims for a net zero emissions target for 2050.
Although you may see litter, especially while driving on the highways in the Central Valley, many organizations work to clean up areas around Costa Rica. Take The Clean Wave, which, through beach clean-up events, promoting a zero-waste community, and taking part in reforestation projects, is helping to make the country a better place.
Many organizations here support projects promoting wildlife, such as the Asociacion de Guias Locales de Ostional and Turtles hatchery Verdiazul. These organizations ensure the sea turtles that come up on the beach can safely lay their eggs and the eggs have the opportunity to hatch so the tiny babies, scurrying out of their hole, climbing on each other, can begin their trek towards the vast ocean.
It's thanks to all of these initiatives I get to experience Costa Rica's natural beauty and spectacular biodiversity daily.
I am so grateful for all the nature that surrounds my world. And you don't have to be in a protected area to see animals. I often hear monkeys while in my kitchen. I get to enjoy animals like toucans (one of my personal favorites), scarlet macaws, iguanas, howler monkeys, sea turtles, and whales as part of my everyday life.
Living in Costa Rica means living connected to nature and enjoying outdoor activities while supporting sustainability.
This connection helps ground me in the present moment and live in awe and wonder. It's no wonder the national motto is Pura Vida—meaning pure life.
Get Your Free Costa Rica Report Here:
Learn more about Costa Rica and other countries in our daily postcard e-letter. Simply enter your email address below and we'll send you a FREE REPORT – Costa Rica: The Land of Pura Vida
This special guide covers real estate, retirement and more in Costa Rica and is yours free when you sign up for our IL postcards below.
Related Articles
Best Places to Live in Costa Rica: Five Top Expat Havens
An Overview of Traditions and Culture in Costa Rica
Is It Safe to Live Costa Rica – Expat Safety
Upcoming Conferences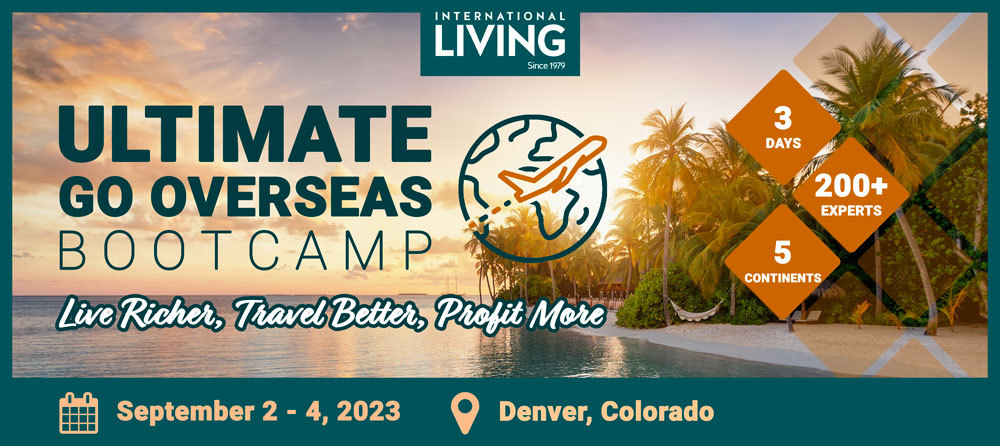 Most Popular Products
Popular Articles You May Also Like