When I first started learning Spanish, I could only speak in metaphors. I sat with my now-fiancée on a 1,000-year-old facade outside the Port of Valldemossa, while we watched the sun set over the Mediterranean. "I don't want to get off this train," I told her. I knew the vocabulary for trains because that's how I got around.
These days, my vocabulary is extensive enough that I can say what I really mean—that I don't want this adventure to end—but that doesn't mean life on Mallorca isn't still poetry. It wasn't just luck, though. I picked out this island for a reason, and I've learned even more reasons since coming here.
Mallorca remains almost unknown to North Americans, but it's a top tourist destination for Europeans. For instance, there are so many Germans here, that when I first arrived, I thought I'd learn more of that language than Spanish. I'd wanted to move to Spain since I read The Sun Also Rises in 10th grade, but the idea of island life at half the cost of living in the Caribbean helped seal the deal.
When I first arrived in Mallorca, I paid $30 per night for an Airbnb, and got across Palma (the capital city) in taxis for less than $10 a trip. Now, I pay about $800 a month for my mortgage on a three-bedroom apartment. You can get a haircut for ten bucks, but I pay $22 for the best haircut on the island at Henry Barber Shop in Palma. That's about as cheap as I could find it back home in Arkansas—not including tip. And a beer? You can't beat $3 in a Spanish café.
But how far your money can go wasn't the only thing that attracted me to Mallorca. Another reason was that its location is ideal. Sometimes, a downside to island life is simply getting off that island, but being in the Mediterranean makes Mallorca more central. The flight to Barcelona takes just 30 minutes. Plus, since it's such a major tourist destination, there are cheap direct flights from Palma to most major European cities. You can often get to Berlin or London for less than $100 round-trip.
Additionally, I'd be lying if I said the Mediterranean lifestyle didn't have a certain appeal when I was looking at pictures in my cubicle while still at work back in the States. Most Sundays now, my fiancée and I spend the day with her family at their house in Sa Rapita, a beach town on the southern shore of Mallorca that's famous for its transparent blue waters. We spend the day eating Mediterranean food that, despite being irresistible, never seems to expand my waistline. Then we'll take a long siesta, or maybe we'll wander down to the beach and snorkel before napping on the sand.
Another great thing about Mallorca is you don't have to choose between mountain or sea. I'd always been more of a mountain person myself, but I came here partly to gain a better appreciation of the water. I've been able to do that without giving up the mountain environment. In fact, one of my favorite things is hiking up into the Tramuntana Mountains, to see the sun set over the blue sea below. There are even small rock beaches in coves in the mountains, always decorated by sailboats moving across the horizon.
Mallorca is accessible for foreigners as well. Although Catalan is the native language, everyone speaks Spanish, and most know some English and German. For the English speaker, the part of the island west of Palma is dominated by British expats, and before I mastered Spanish, that's where I went to find English-speaking doctors. My insurance covered the whole cost. My premium: Just $70 a month. There's a U.S. consulate in Palma and a number of international schools. Nevertheless, it's easy to find the local culture everywhere, and it's a beautiful one.
I almost didn't come to Mallorca. Leaving a good job and my routine was almost too scary. But if I'd known then what I know now, I wouldn't have hesitated. Above all, it's the experiences and the people I've had them with. This island is a place ripe with possibilities for expats. I could tell that before I came…but the reality is far greater than I ever could have imagined.
Get Your Free Spain Report Here:
Learn more about Spain and other countries in our free daily postcard e-letter. Simply enter your email address below and we'll also send you a FREE REPORT - Live the Good Life in Sunny, Affordable Spain.
This report covers real estate, retirement and more in Spain and is yours free when you sign up for our IL postcards below.
Related Articles
An Overview of Traditions and Culture in Spain
The 11 Best Islands in the World to Retire On
Upcoming Conferences
The Only 2023 Fast Track Costa Rica Conference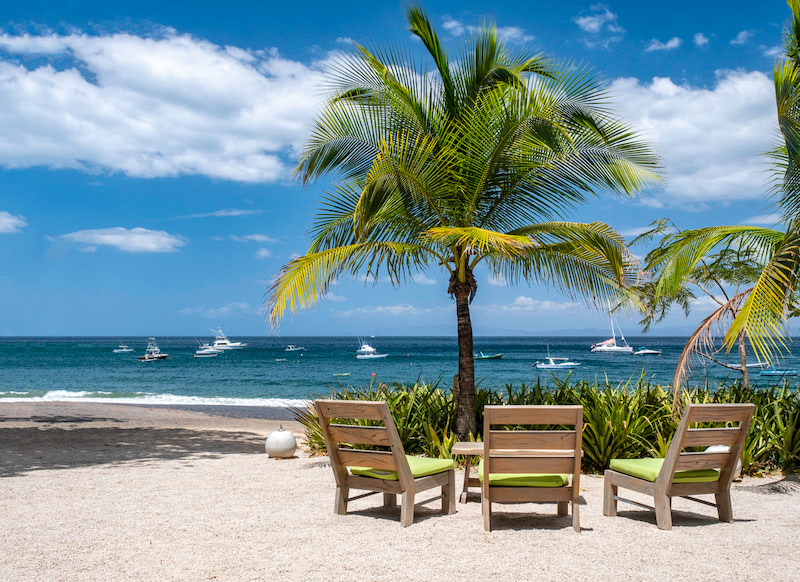 If your dream retirement involves stunning beaches… lush green mountains… a perfect year-round climate… first-rate healthcare… incredible value for money (a couple can live well on $2,109 a month—including rent!)...
Join our Costa Rica experts and expats in June and discover true Pura Vida.
REGISTER NOW, SEATS LIMITED: EARLY BIRD DISCOUNT HERE
---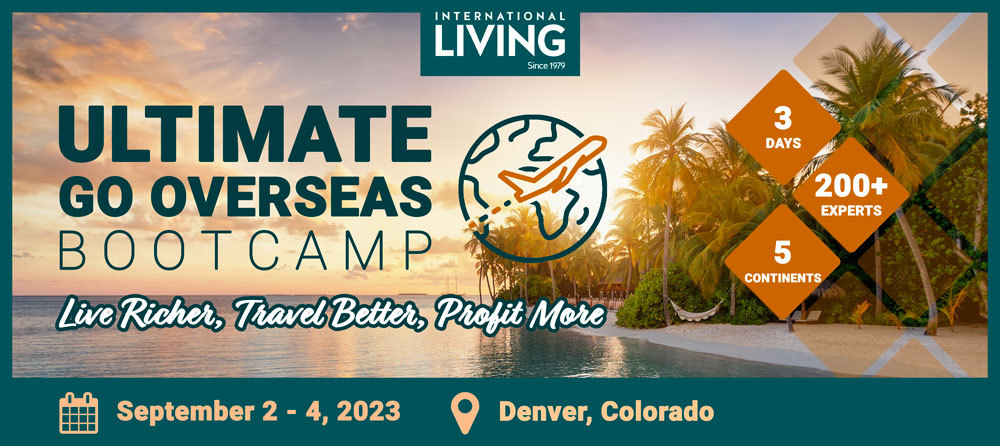 Most Popular Products
Popular Articles You May Also Like