Jana Belknap, 53, traded the glitz n' glamour of working in Hollywood, for the life she always dreamed of. Escaping Tinseltown's trappings for a Caribbean island paradise – no more time in the high-pressure world of TV and movies. Now, her days are balanced, laid-back, indulging in one of her great loves: wine and cheese.
Jana realized that if she was going to spend her days working, it should be pursuing a passion, rather than being burnt out and overworked.
When she first moved to Belize, she opened a vacation rental company. Despite paying the bills, she quickly realized it wasn't her dream. Jana wanted the finer things in life.
Are you interested in retiring abroad? Yes | Not Sure Yet
So, sitting on Caye Caulker, that small five-mile-long island in the Caribbean Sea, just south of Ambergris Caye and Belize's biggest tourist destination, she thought about what that might be. Then it hit her. Her perfect job. Being surrounded by what she loves and sharing it with friends by opening a wine bar.
Although she has no formal background in the field, Jana describes herself as a layperson with a passion for wine. "I wanted good wine, meats and cheeses, and a place to enjoy them with friends. A totally self-indulgent business, to be sure, but a viable one on the island."
Caye Caulker was the postcard-perfect Caribbean island that had filled her daydreams back in Hollywood during those grueling work days. Having visited in 2002 with family, it was an ideal escape from the hustle and bustle of Los Angeles – daydreaming of a laid-back life, walking the sand streets in flip flops and a bikini, towel slung over her shoulder, headed for a swim.
During peak burnout in 2011, her dreams became a reality. Moving to Caye Caulker, she laughs, recalling her rustic cabana saying, "The kitchen had one fork, one spoon, one knife, and a crab in the sink, and it was perfect."
Her life change was reaffirmed when she met an old man two weeks after arriving on the street. His eyes lit up, saying she looked ten years younger than when she had sat next to him on the water taxi arriving in Caye Caulker. From that moment on, Jana says she knew in her heart that she was staying in Belize.
The Dreaded Grape wine bar was opened, and she happily ran it for three years before feeling like a change in locale. After selling up and recouping her investment, another beautiful part of Belize was calling her name: Placencia.
Placencia, located on the bottom of a 16-mile peninsula in the south of the country, is fast becoming Belize's most desirable location. Nestled in a wide bay with sugary beaches, it fronts the Caribbean Sea and a dazzling freshwater lagoon to the west.
Moving to Placencia Village in 2018, Jana's second wine bar, The Little Wine Bar, opened for business. Decorated in a rustic style, with lots of reclaimed wood, the bar serves more than 100 different wines, as well as meats, cheeses, fresh breads, and a variety of accouterments to add to a charcuterie board.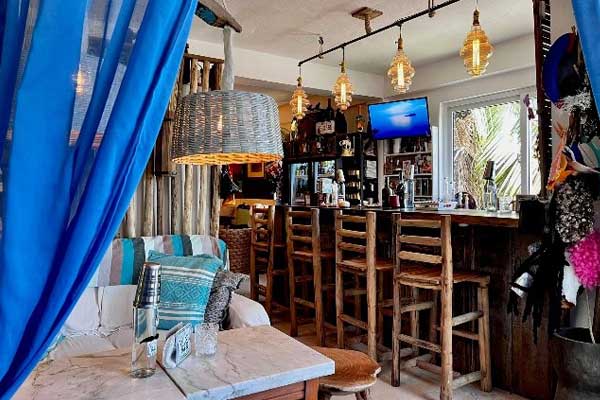 Taking pride of place among Jana's offerings are an increasing selection of local products, such as spicy beef sticks, triple cream cheese, and habanero jelly. "Belize is producing some delicious meat and cheese to introduce to tourists. The jelly is wildly popular," she says. "Plus, I've introduced wines by a Belizean producer in California, and they are amazing."
Jana shared that she earns enough from the business "to enjoy a comfortable house on the water, travel for pleasure, and also get home to see family."
Belize's tourism industry is steady and strong. With Placencia being one of the country's top destinations, Jana is looking forward to a busier season next year, though she says her business will always take a back seat to enjoying life.
"My future goal for the business is to open only November through August, so I'm closed September and October," she says. "That is our low season. These two slow tourist months are the perfect time to take a break and travel. Life on the beach with two months to travel every year. Life doesn't get much better than this."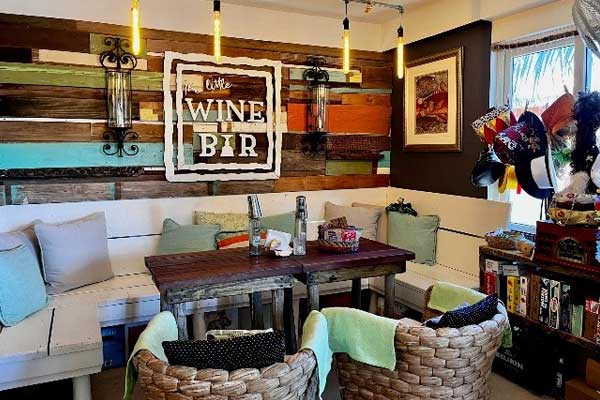 Even better, the grinding misery of hours spent daily in the LA traffic is now a distant memory, replaced by a morning Caribbean beachfront stroll. Banished too is any semblance of work-related stress. Today, work is a pleasure, as she spends her workdays chatting with customers about her passion. "I've gotten very good at drinking wine, eating delicious food, and talking about it with friends," says Jana.
Her daydreams having come true, Jana smiles and says "The biggest blessing is what I would call a well-rounded life. My quality of life is incredible here."
Free Webinar: Belize, The Last Affordable Caribbean Paradise
This Special FREE Online Event, The Caribbean's Last Affordable Paradise will show you where you can...
  ➢ Recapture the carefree, contented days of time gone by...spend your time playing in the sea, fishing, swimming, sunning...
  ➢ Rent a luxuriously furnished two-bedroom condo just steps from the beach for just $1,200 a month. Or buy one—furnished—for as little as $139,000.
  ➢ Live all in...rent, utilities, groceries, fun and entertainment included...on as little as $1,700 a month—less than $20,000 a year—and vastly reduce your overall tax burden.
All in a friendly and welcoming English-speaking haven just 2 hours from Miami.
Your Hosts...Two of the Most Qualified Caribbean Experts are ready to share all their insights and first-hand knowledge about this often overlooked, low-cost paradise.
Sign up for our daily postcard e-letter and you'll get FREE and INSTANT access.
Related Articles
5 Best Caribbean Islands to Live On… and 2 to Avoid
Is Belize A Safe Place To Live?
Five Places to Live in Belize; Two to Avoid
Popular Articles You May Also Like