Growing up under the dark sky of the Sonoran Desert, I thought I had seen the Milky Way in all its glory, but then I spent a week in Valle de Elqui, Chile. The blinders had been removed. Who knew the Milky Way had dimensions? I could see the swirl of it, millions of miles long. I could see the inside of it, and the inside of the inside. I saw the layers of lightyears. I reached up and tried to touch it. I lay down in the dirt and only then did it hit me that I was a part of that.
Are you interested in retiring abroad? Yes | Not Sure Yet
Over 320 days of sunshine, zero humidity, and not a speck of light pollution, there's no question as to why over 20 international telescopes are staring into deep space from atop mountain peaks at the edge of the arid Atacama Desert. But believe it or not, this article isn't about falling headfirst into the Milky Way. I was equally, if not more, blown away by the lush beauty of the verdant river valley far below the massive swirl of stars, so much so that I imagined the possibility of making it my home.
Although there is an international airport in Coquimbo, Santiago is easy to get to with direct flights from multiple major U.S. cities, and it's worth a night or two to explore the big city. So better to start your Chilean adventure in the capital and then take the bus up the coast to the charming seaside city of La Serena, just north of Coquimbo. La Serena is a summer destination for Chileans because of its long, sandy beach and their mastering of the seafood empanada (don't miss Ceviches Urbano, plates starting at $5), so spending an entire day and night in the city won't be a regrettable decision. Dance to cumbia music emanating from restaurant patios as you walk and shop along the Avenue Del Mar south to Coquimbo where the best swimming and surfing spots in the country share idyllic blue-water coves. Find an open table overlooking the surf break and order an ostione (sea scallop) and don't be alarmed when the waiter reaches into the saltwater tank and pulls a slumbering mollusk into the sunshine and with a quick shuck, exposes the still-moving creature. Rather than considering the cruelty of the situation, send it on its way down your gullet. Follow with a swig of cold beer and then order another. Spend the rest of the afternoon comparing beachside cevicherias while locals skimboard the surf, and then settle onto a patio with a sunset view (I recommend Santorini for fresh seafood; mains from $12) and indulge in fried Chilean sea bass and a bottle of local sauvignon blanc, finished off with a brazo de reina (a caramelized condensed milk-filled swiss roll) and a digestif of pisco, then get to bed. Tomorrow you're taking the bus into Valle de Elqui.
A clear blue sky welcomes you in the morning as you stroll through La Serena with a cup of coffee and breakfast empanada in hand. After one last big drink of the ocean view from the Faro lighthouse, make your way to the bus station and jump on the twice-hourly $2 bus going toward Vicuña and try to get a window seat. The bus will be full of valley locals carrying bags of freshly caught eel and oysters. Strike up a conversation with your neighbor and try to get an invite to dinner, or just look out the window as you venture further into the valley, catching glimpses of the vibrant greens of pisco estates as they flash by. Winding through the steep desert valley alongside the cool waters of the Elqui River as it drains the western Andes, you'll be amazed at the dramatic juxtaposition of the bleak, bone-dry mountains rising above the verdant foothills below. After an hour of staring out the window, you'll notice the sky has taken on a different hue of blue and the trees a darker shade of green, and then the bus will stop and drop you under the shade of a fig tree in the center of Vicuña. Hummingbirds the size of starlings zip from one cactus to another, poking their long beaks into the pink blossoms, while butterflies drift about in the gentle breeze and settle on a sun-drenched leaf. This will be the first of many moments you too will consider settling in this sun-drenched town.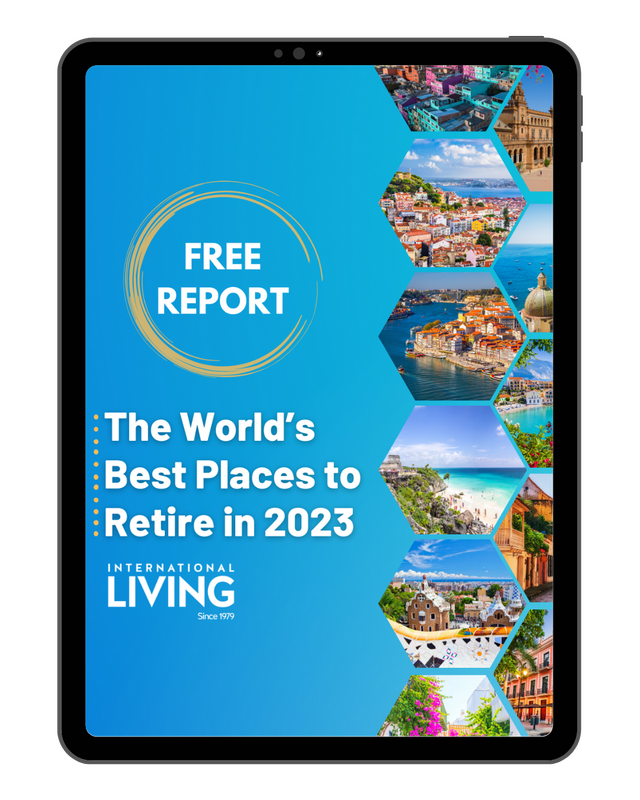 Get Your Free Report on the World's Best Places to Retire:
Learn more about the best places in the world to retire in our daily postcard e-letter.
Simply enter your email address below to sign up for our free daily postcards and we'll also send you a FREE report on The World's Top 10 Retirement Havens, plus access to over 10 more free reports. Our gift to you, on our favorite destinations.
Vicuña isn't a very big town, but there are dozens of fantastic guest houses to choose from. Most have rooftop terraces and sprawling gardens bursting with vibrant flowers and delectable Chilean fruit (a basic room at Hostal Michel goes for $28, or splurge on a private beach cabin with a swimming pool overlooking the Rio Turbio at Hotel Puclaro, $96). No matter where you choose to stay, you'll be within walking distance of a pisco estate, which makes a distillery tour an unavoidable afternoon activity. (Pisquera AbA Oficial does free pisco tours and tastings, and their selection of bottles for purchase is too tempting to pass up, so bring your wallet). After touring the vineyard and distillery and learning about the centuries-old process of distilling grapes into potent booze, all the while sipping the vintage gamut, rent bicycles and explore the town and the valley, stopping for a freshly-baked pizza and a couple of craft beers at the Cerveceria Guayacán in Diaguitas. A hammock nap in the shade next to the bubbling fountain in your guesthouse garden might be in order to straighten out your vision and recharge your batteries, as there's a late night of stargazing ahead of you. Before dozing off, arrange transportation with the guesthouse for a late-night departure to a viewpoint above the valley, and to wake you up if you sleep through dinner. The guesthouse should know what cycle the moon is in and when the optimal viewing time will be, and for $10 or less will provide a ride at the appropriate time. If you want to look deeper into space, perhaps even into a distant solar system, you can reserve a spot at the Observatorio Del Pangue ($35 including transportation) where you can gaze into black holes through a telescope. If you're lucky, it will be a moonless night, but even if you have to wait until two in the morning for the moon to disappear over the horizon, don't pass up this magnificent star show. It will be a life-altering event that you won't soon forget.
Sleep in the next morning and then get a coffee and breakfast at Café Isadora and stroll around the dusty streets, scoping out long-term rentals with lush, overgrown gardens out back and large second-story windows looking out over the valley. Before settling down in Vicuña, it's worth seeing the other towns Valle de Elqui has to offer, so catch another local bus and travel further down the valley, keeping an eye out for tiny towns springing up from the dense canopy of mesquite, pepper, and almond trees lining the river. Stop for a couple of nights in Pisco Elqui, the liveliest of the valley towns, where in the summer the colorful town square is packed with locals dancing under the hot summer sun to a live band as they play Chilean folk from a stage set up in the shade of the church. Vendors selling empanadas and anticuchos (grilled beef skewers) fringe the mini-festival from the shade of palm trees. Grab a snack and have a seat on a park bench and then join the fun. The music plays until 10 p.m., and then the square empties and everyone makes their way home, a cool, silent summer air enveloping the town. Make your way through the darkness to your cabana and glide into the swimming pool and enjoy a glass of pisco under a billion stars, but don't stay up too late, you have a spa treatment and massage the next morning, ($40 for 70 minutes at Espaciom Elqui Bienestar Integral) and then there's more exploring to do.
Besides the endless stargazing, artisanal pisco distillery tours, café and restaurant hopping, and hiking Elqui Valley has become known for among tourists, it has also been a destination for soul-searching hippies seeking enlightenment since the 1970s. Commonly known as the "Tibet of South America" in these groovy circles, entire towns were dedicated to the influx of these spiritual tourists. Cochiguaz, just outside of Pisco Elqui, is a mecca for yoga and meditation retreats, and locals swear by the healing power of the mineral-rich water cascading down the valley walls. Even if "new-age" spiritual retreats aren't your thing, your body will thank you for the mineral soak, and the solitude combined with such a spectacular setting will do wonders for your psyche. Domos de los Duendes de Cochiguaz (private cabins with swimming pool, breakfast included, from $100) is a riverside garden resort surrounded by mango trees where you can't help but find your inner zen. Bring a good book and give yourself a couple of days to contemplate your next move in life, which may end up being staying exactly where you are.
Trips Beyond the Valley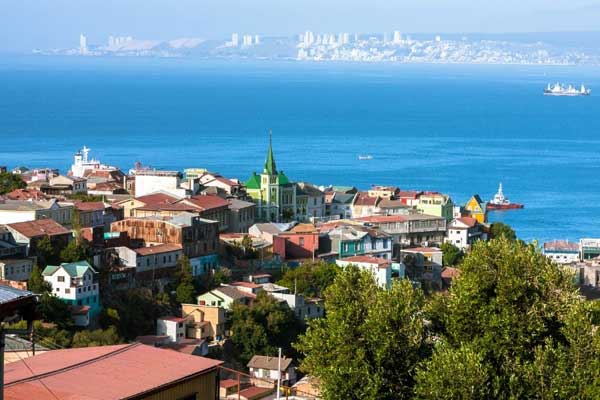 Valparaiso is a working port town just outside of Santiago that is a good stop on your way to Elqui Valley, ($5, 90 minutes, Condorbus.cl). Vibrant street art covers crumbling brick walls in this grimy, blue-collar city that shines brightly in the right light. Consider staying a night to experience the music scene, where five-piece bands play to packed squares and jazz ensembles fill abandoned parking lots, playing deep into the night. Indulge in locally sourced pisco craft cocktails and the best food Chile has to offer (try the ceviche at Restaurant la Concepcion and enjoy the view from the terrace on the second floor). Valparaiso is a youthful, energetic city that will tempt you to turn back the clock and burn the candle at both ends. It won't be easy to pry yourself free, but fight it, and get into the valley, or just stay another night.
For a real adventure, rent a car and head to the Mendoza region of Argentina over El Paso de Agua Negra. Only a few hours' drive from Vicuña, this 15,000-foot pass is a pastel of geological eye candy along a hairy dirt road that goes right over the Andes and crosses into Argentina. Follow the opaque, milky stream as it cuts through solid, chalk-colored rock, and then find yourself coasting into the gorgeous Mendoza valley where everything turns green. Eat the best steak of your life, sip on the finest red wine in the southern hemisphere, and find a hotel for the night. The next morning, hire a guide to take you on horseback through the countryside. After eating another steak and filling your bag with bottles of luscious red wine, head south and circle back to Santiago, If you're up for it, keep going east until you reach Buenos Aires for an unforgettable drive-through of the most beautiful regions in South America. You won't regret it.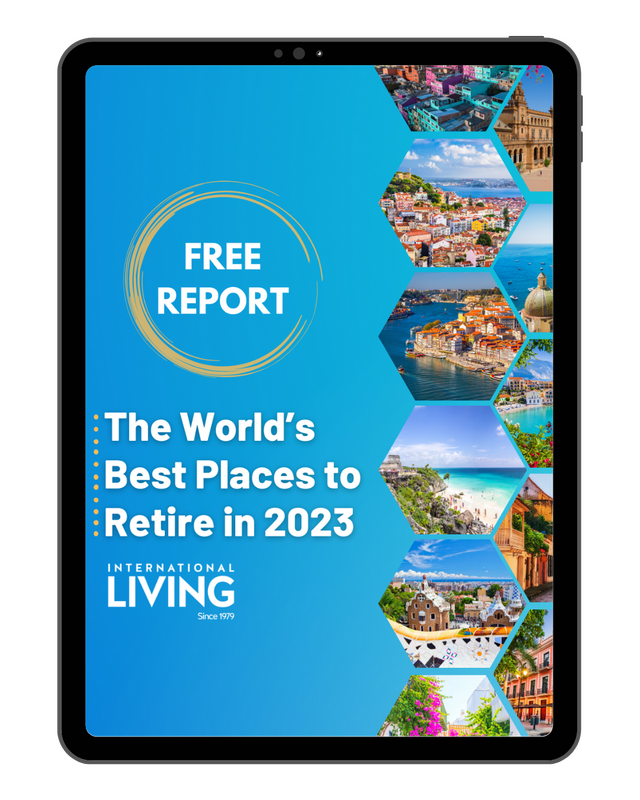 Get Your Free Report on the World's Best Places to Retire:
Learn more about the best places in the world to retire in our daily postcard e-letter.
Simply enter your email address below to sign up for our free daily postcards and we'll also send you a FREE report on The World's Top 10 Retirement Havens, plus access to over 10 more free reports. Our gift to you, on our favorite destinations.
Related Articles
Cost of Living in Chile – Monthly Breakdown of Expenses
Guide to Culture and Traditions in Chile
Valdivia, Chile: A Riverside Gem
Popular Articles You May Also Like