Stepping out onto my terrace I'm met by a soft Atlantic breeze. In front of me are rolling dunes, miles of golden-sand beach, and a coastline dotted with cliffs and coves, stretching on forever.
Here on Portugal's Silver Coast, it's the beaches that first impress. They are long, wild, and sandy—ideal for walkers. In the winter, the world's surfers gather here to ride waves the size of multi-story buildings. And year-round, golfers come to play among the undulating dunes with their spectacular Atlantic views.
There's a treasury of historic towns and fishing villages to explore, and you're spoiled for great seafood, clifftop walks, and entertainment.
As a real estate investor, I'm used to assessing opportunities with a calculating eye. I look at the health of the local market; its potential for growth; supply constraints; the cold, unemotional numbers. If everything adds up, I look for a deal.
The Silver Coast, however, is a different kind of prospect. One that pays dividends not to your bank account, but to your lifestyle. And since buying here a few months ago, I've drawn down more than my money's worth.
For my beachfront condo, my total monthly payments (including mortgage, taxes, HOA fees, and golf club dues on two great courses) come in at just under €1,110 ($1,350). That's less than what property tax alone would come in at in California. And I'd argue that the beaches here are nicer.
Portugal's Silver Coast (Costa de Prata) stretches about 155 miles from Assenta, an hour north of Lisbon, to the mouth of the Douro River at Porto. Framed by the protected landscape of the Serra de Montejunto and the raw beauty of virgin Atlantic beaches, the Silver Coast is both the home of Portugal's only marine nature reserve and a mecca for surfers and golf lovers from around the world.
Yet, mass tourism is remarkably absent. Everything here is lovingly preserved and unspoiled. The seaside towns combine attractive old architecture with modern services and usability.
For instance, Óbidos, just 20 minutes' drive from my condo, is a spectacular medieval walled town and a declared national monument. Compact and walkable, it has lots of picturesque cobblestone streets to explore, all lined with colorful houses dressed with geraniums and bougainvillea. You'll find gothic windows and doorways, and whitewashed churches all surrounded by 12th-century castle walls.
The town of Peniche is an old fishing village set on a peninsula that has transformed into a popular tourist spot thanks to its exquisite beaches. But it's still very much a "lived in" town, with a working port and a slightly gritty feel.
I bought my new part-time base about halfway between Óbidos and Peniche, in Praia D'El Rey Golf & Beach Resort. It's one of the oldest and most established resort communities on the Silver Coast. I bought here because it meets all of my personal criteria for a base. There's incredible golf steps from my door, and I'm about as close to the beach as you can get in Portugal. It's quiet and serene but with good food and a vibrant town nearby.
My 1,400-square-foot beachfront condo came in at just €300,000 ($365,705). As a comparison, in Royal Óbidos Resort a short distance away, homes are significantly more expensive and not nearly as desirable—in my opinion. You'll see price points of €500,000 ($609,500) to €800,000 ($975,205) for a spacious condo or medium-size townhome. They have nice ocean views but are certainly not ocean front.
Locals often refer to the Silver Coast as the Algarve of the north, and it certainly earns the title. It offers amazing beaches and natural reserves; lots of vibrant towns; a low cost of living, and a great gastronomy scene. The striking difference, of course, is the low cost of real estate.
The Silver Coast is very much a buyers' market when compared to the low supply and strong demand of the Algarve. A place where you can pick up a bargain property in an attractive beachfront community for a fraction of what you might pay in its southern equivalent.
Furthermore, some of the beachfront real estate here is almost impossible to find anywhere else in Portugal. My beachfront condo in Praia D'El Rey was built before new regulations restricted building within 500 meters of the coastline. So, they simply aren't making any more of these.
The trade-off is that the investment case for the Silver Coast isn't as clear-cut as the Algarve.
The Algarve's short-term rental market is anchored by a red-hot, 10-week peak season. For, say, a two-bedroom condo in the Central Algarve, you could be talking €1,000 ($1,220) a week. Then you have holidays like Christmas, Easter, and half-term school breaks in northern Europe. And a strong and extending shoulder season makes an annual 35 to 40 weeks of occupancy achievable.
On the Silver Coast, you're looking at a shorter high season that's somewhat dependent on a local market, and therefore less diversified and less protected against economic woes. With the right rental you can generate enough income to cover your costs, including mortgage, but finding the kind of double-your-money gains you can get on the Algarve is less achievable. The exception is on the higher end of the market. Many of the premium units here in Praia are rented by Germans and Scandinavians. Wealthy folks who prefer to avoid the crowds of the Algarve, and who recognize they can get more value for their money here.
Like I say, I see the Silver Coast as a lifestyle play. A chance to own European beachfront luxury at its most affordable.
You're looking at mortgage payments of just $326.
For instance, in a quiet and private part of Praia D'El Rey, back from the beach, I came across a renovated two-bedroom condo with an asking price of just €145,000 ($177,000). With a Portuguese mortgage, you could borrow 70%, at an interest rate of 1% for 30 years, and you're looking at payments of just €326 ($397) a month.
Of course, depending on your age, you might want a shorter term, but even with a 20-year mortgage, you're only talking €467 ($570) a month, with the potential to recoup your costs by renting for the peak months.
For low priced inventory like this, I'd figure on eight to 10 weeks occupancy and €6,000 to €8,000 gross income.
However, from first-hand observation of the rental market here, I've discovered that strong yields are achievable if you can target the northern European renters with a high-end offering. The condo next door to mine has had a sustained occupancy since early May and is almost fully booked right through to the end of fall. I figure it draws in about €1,300 to €2,200 a week. That's for true beachfront—the kind that attracts the international renters. You won't get that kind of rental income without paying premium prices, but, like I say, you can still do OK in peak season with a low-cost condo.
Of course, a condo is not for everyone, and a resort is not to everyone's taste. I chose a condo because you can't get these views in a house here without paying north of €1 million. And it suits me because I can just lock and leave.
However, my monthly condo fees are about €190 ($232), which are high by Portugese standards. You could save on this by being outside a resort. In a country that places third in the Global Peace Index, Portugal is about as safe as it gets, so this is a viable option even if you're out of country for part of the year.
In the town of Atouguia da Baleia, about 10 minutes' drive from Peniche, I came across a two-bedroom townhouse for €130,000 ($158,420). Again, this is a liveable town with a historic center, within a short drive of a variety of beaches, and with amenities that would appeal to those looking for a long-term residence.
Buy With Low-Cost Portuguese Bank Financing
Bank financing in Portugal is remarkably attractive and available both to residents and non-residents.
For non-residents in Portugal, the minimum deposit for a mortgage is 30%, and the maximum loan-to-value ratio is 70% to 80% of the purchase price. Most of the banks offer loans of up to 65% to 75%. For tax residents, it is possible to borrow up to 85% or 90% of the same price. And interest rates of sub-1% are common, even for non-residents.
So, even for a €300,000 ($365,705) home, you could be paying less than €700 ($853) a month, borrowing 70% at 1% interest.
Each bank defines different risk criteria that are not only limited to the client's profile, but also their country of residence. For example, if you live outside of Portugal, banks are unlikely to accept mortgage guarantees. In which case, you would have to accept a lower level of financing.
But the process of applying is straightforward. In my own case, I just followed a checklist of documents and information needed, including identification, proof of income, tax and bank statements, etc.
Get Your Free Real Estate Report Now
Sign up for our free daily Postcard e-letter and get a valuable free report on the The 5 Best Places to Buy Real Estate In 2023.
Related Articles
Real Estate & Property in Portugal
Portugal Visa and Residency Information
Upcoming Conferences
The Only 2023 Fast Track Costa Rica Conference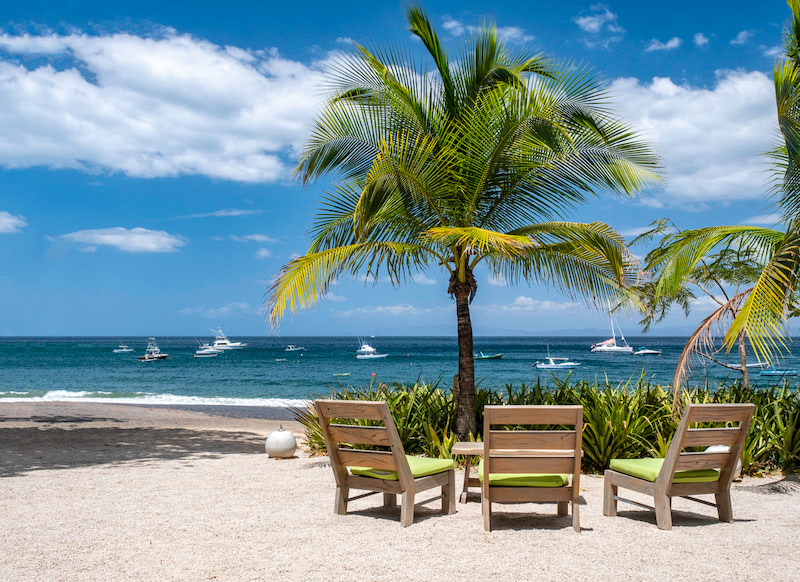 If your dream retirement involves stunning beaches… lush green mountains… a perfect year-round climate… first-rate healthcare… incredible value for money (a couple can live well on $2,109 a month—including rent!)...
Join our Costa Rica experts and expats in June and discover true Pura Vida.
REGISTER NOW, SEATS LIMITED: EARLY BIRD DISCOUNT HERE
---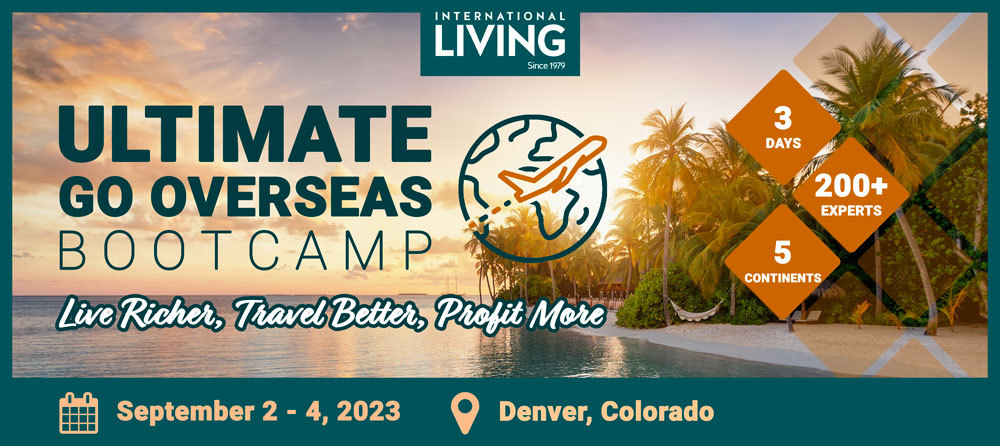 Most Popular Products
Popular Articles You May Also Like