Ubud is a small beautiful town located in the very heart of the famous Bali island. Less touristy than famous beach towns, it offers a unique combination of local traditions and western service. Retiring in Ubud is a perfect choice if you are interested in nature, arts, and local traditions. Here is why.
1. Mild Climate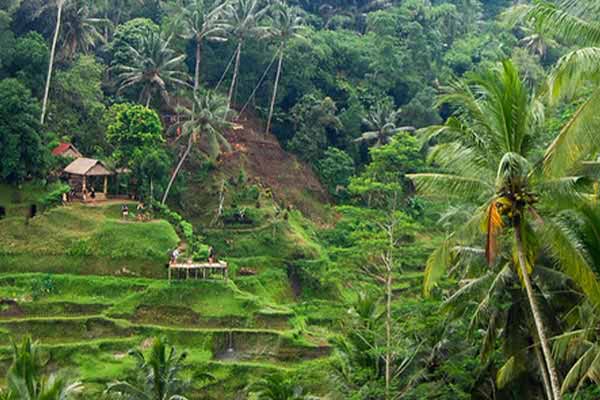 Ubud is located in the mountains, so it is not as hot as Canggu or Kuta. This is a perfect place for people who want to live in eternal summer, but can't tolerate high temperatures. The average temperature in Ubud is around 79 F and goes down to 73 F during the rainy season.
2. Low Prices
While Ubud is a famous tourist destination, there are much fewer tourists and expats here, compared to the famous beach villages, such as Sanur and Seminyak. Renting a villa here is a lot cheaper. You can find a small villa with a private pool for less than $500 a month. While there are real estate agencies all around the island, their prices are often too high. Search Facebook groups for rentals in Bali, if you want to rent directly from the owner. Prices at restaurants, markets, and spa salons are also much lower than near the beach. With such low prices, you can get much more value with your pension.
3. Well-developed Infrastructure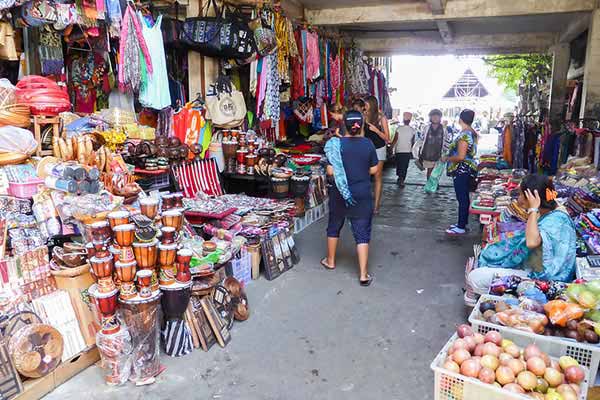 Ubud has everything you need just steps away from the center.
Grocery Shopping. Shopping in Ubud is a lot of fun. Here you will find a local market for fresh fruit and vegetables open every morning in the town center. There are four big supermarkets in Ubud: Delta Dewata Supermarket, Bintang, Pepito, and Cocomart. You will have no trouble finding small shops. There is one available every 300 meters as you walk.
Ubud has multiple clinics in case you have any health issues. The best one is Ubud Care clinic with its professional doctors and quality service. This is an international clinic, so their employees a good level of English. There is also plenty of pharmacies. The most popular is the Guardian with a big orange logo—you will not miss it. Here people also speak good English and can always recommend good remedies sold over the counter.
Finance. There are many banks and currency exchange places in Ubud. Just go along the central street (Jl. Raya) and you will find the most prominent Indonesian banks: BRI, BCA, CIMB, and others. You will find multiple ATMs on this street too.
Safety tip: Generally, there is a lower risk of credit card fraud in Ubud compared to Canggu or Seminyak, but it is always better to stay on the safe side. Avoid ATMs on the street, even if they belong to a reputable bank. Always go to the bank, when you need cash, and use ATMs with proper security.
4. Good Internet
Internet in Bali is good and affordable, so can always stay connected with your friends and family back home. Every villa and hotel offer free WiFi. Whenever you need to use your mobile network, it runs smoothly, with no interruption. The best way to top up your balance is by using the app of your mobile provider instead of paying at a mobile shop. For example, you can get a package deal with 13 GB of internet, 450 calling minutes, and 150 messages for only $4 when purchased through the app. But if you go to a mobile shop for the same money you will only get 3GB and no calls. Save money, purchase online.
5. Affordable Transport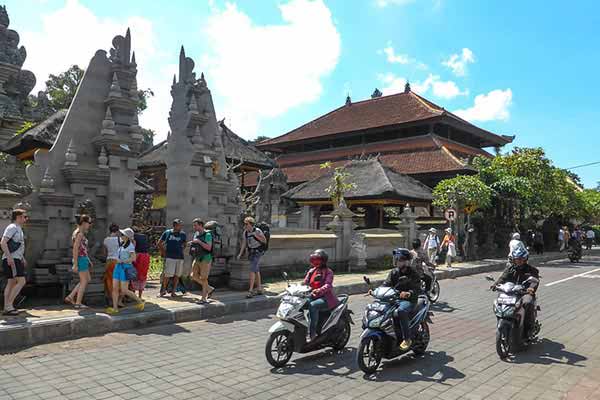 There are plenty of bike and car rentals around the town. You can rent a bike on a daily, weekly, or monthly basis. Naturally, the monthly price is the best. If you don't drive, you can get a motor-taxi starting from $1. To get the best offers on taxis download Grab or Gojek apps. You can pay in cash or online. These apps offer other services, such as food delivery and e-wallet. These services are convenient and easy-to-use. There is also a modern public bus in operation that takes you from Ubud to Ubung Bus Terminal in Denpasar.
6. Gastronomic Heaven
Ubud offers all kinds of restaurants. It is amazing how international the town center is. You can enjoy Italian, Japanese, Mexican, Chinese, Greek food without leaving the town. Of course, there are also many local restaurants and small cafes serving traditional Indonesian food. If you have cholesterol problems or simply want to change your eating habits, there is no better place than Ubud. There is a variety of vegan and vegetarian restaurants that serve delicious foods made of fresh organic ingredients. Here you will find a place for any occasion. There are many budget-friendly cafes where you can have a meal for as low as $2. At the same time, Ubud is home to the best fine dining restaurants in Bali. If you want to celebrate a special occasion, visit Locavore,  one of Asia's 50 Best Restaurants.
7. Beautiful Nature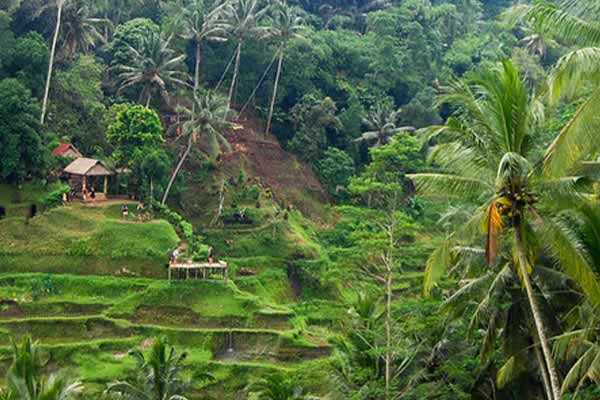 Ubud is surrounded by lush jungle and beautiful rice fields. It is perfect to reconnect with nature. Thanks to this greenery, the air here is fresher than in other parts of Bali. There are a few options for hiking just steps away from the center. The top choice is Campuhan Ridge walk, a free and easy nature trek along the lush jungle and emerald-green rice fields. To reach Campuhan you need to climb up a few stairs, but it is totally worth it! The best time to go for a walk is during sunrise or sunset. In the middle of the day, it may be too hot. Ubud is surrounded by spectacular waterfalls, such as Tegenungan and Tibumana. Most of them are located some six to nine miles outside of Ubud. Going around the waterfalls is one of the favorite day trips for most Ubud residents.
8. Rejuvenating Yoga
Here you will find yoga classes for all ages and levels. And there is no better place to start practicing than an open terrace overlooking the jungle. Diverse yoga practices, breathing techniques, and meditations will balance and rejuvenate your entire body. Yoga helps to make the joints more flexible, normalize blood pressure, and make all your body systems work smoothly. This is a very gentle way to exercise, suitable for people of any age and health condition. Regardless of how old you are, it is never too late to take up yoga.
9. Rich Culture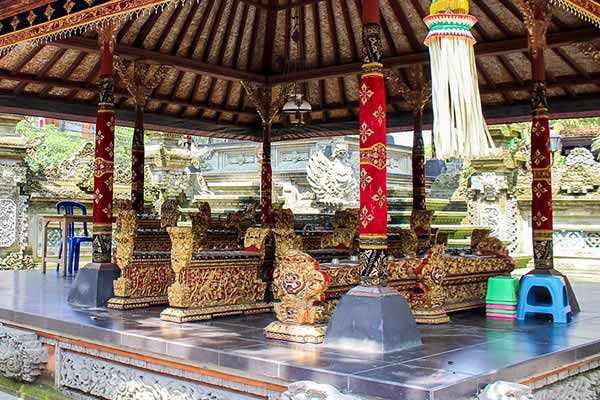 Ubud is the cultural center of Bali and home to the royal family. Here you will find museums, art galleries, and stunning local temples. Start with the largest collection of works by the most prominent Balinese artists in 1930s at the Agung Rai Museum of Art (ARMA). Another great place is the house of Antonio Blanco, a famous artist who fell in love with the local culture and came to live and work here. But you don't need to limit yourself to famous museums. As you go around Ubud you will find many small galleries showcasing different styles, from traditional to contemporary. Local artists come to Ubud from other parts of Bali to learn new trends and find clients. Be it painting, jewelry making, or wood carvings, here you will find truly unique pieces. This is a good place to learn if you were planning to take up a new hobby. Some of the galleries offer classes, and you can always arrange individual courses will local craftsmen. Ubud has plenty of activities and things to do. You will never be bored here.
10. Relaxing Spa
Pamper yourself with traditional massages and spa treatments. Balinese massage is milder and more relaxing, compared to the world-famous Thai massage. A traditional massage session usually lasts one hour. During this time a masseuse will work on your entire body by applying coconut oil or body butter. You can always tell the masseuse if you are uncomfortable and adjust the pressure. All of them speak basic English. The prices start from $5 per hour at a basic salon and go up to $20 at tourist spots with a view.  While massage is the most popular way to relax, the Balinese spa tradition is much more diverse. You can get a foot massage called reflexology, which balances your entire body by stimulating specific points on your feet. You can get a face massage, which reduces wrinkles and makes you look younger. There are also many types of
11. Natural Healing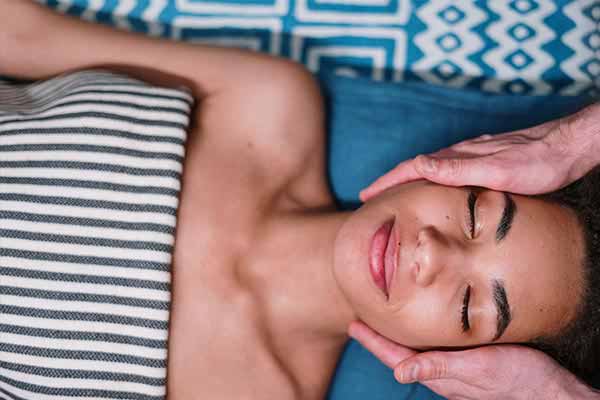 Ubud is known to possess mysterious healing powers. The name of the town comes from the Balinese word Ubad, which means medicine. Traditional healing practices are rooted in Balinese history and culture. All around the island you will find healers who use herbs and spices, holistic therapies, and energy flows which heal physical and mental illness. Balinese healing practices grew famous following the release of Elizabeth Gilbert's "Eat, pray, love" book where Liz, the main character, meets a local healer Ketut, and helps him copy his notes to transfer knowledge to future generations. Ubud has always been the healing center of the island, and the most prominent healers still live here. Improve your health with natural balms, herbal treatments, and traditional healing methods.
12. Strategic Location
Ubud is located in the center of the island, so it is very easy to reach other parts of Bali. The closest beach, Keramas, is only 13 miles away. Keramas is a beautiful black volcanic beach, great for taking dramatic photos. If you prefer sandy beaches, Sanur, a popular resort village, is just 16 miles away.  You can drive to any of those beaches in slightly over 30 minutes. Denpasar, the capital of Bali, is also 16 miles away. If you need to visit the Immigration office or want to go shopping, it is only a 40-minute drive away. The airport is 25 miles away, so you can easily reach it within one hour. And it will also take you about an hour to get to the famous west coast villages, such as Canggu, Seminyak, and Kuta.
13. Vibrant Community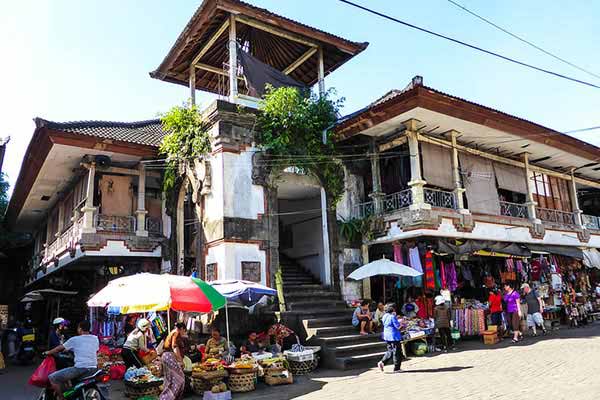 Bali hosts thousands of foreigners, coming here to work or retire. Naturally, these people form communities to socialize and exchange experiences. Even if you come here alone, you will find yourself surrounded by new friends in no time at all. One way to meet other expats is by joining tours around the natural sights, masterclasses, sports events, or volunteer activities. To find these activities just look for the announcements at restaurants, local shops, community boards, and online. There are a few groups on Facebook that you can join, such as Ubud Community or Ubud Conscious community
If you are considering retiring in Bali Ubud is a great choice for you. You can explore the exotic culture, enjoy the traditional spa, take care of your mind and body with healthy food and herbal remedies, and meet like-minded people.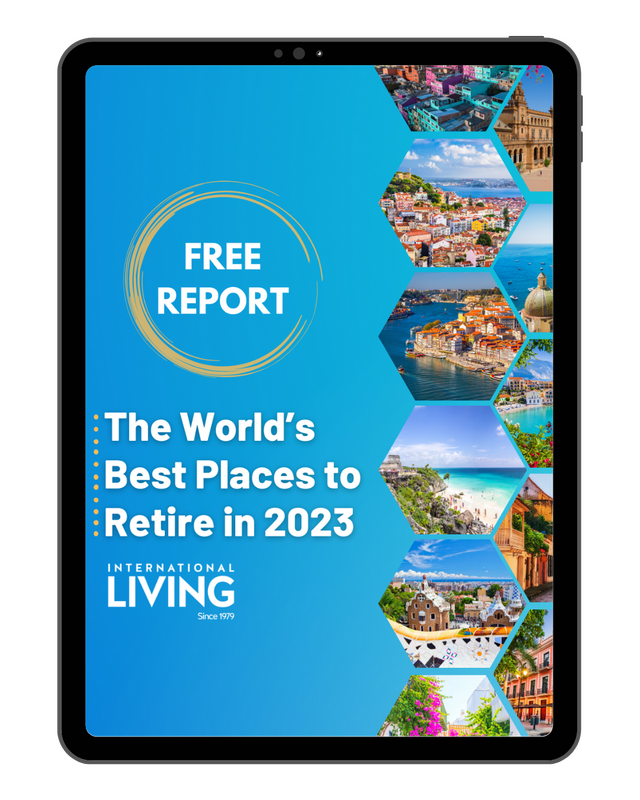 Get Your Free Report on the World's Best Places to Retire:
Learn more about the best places in the world to retire in our daily postcard e-letter.
Simply enter your email address below to sign up for our free daily postcards and we'll also send you a FREE report on The World's Top 10 Retirement Havens, plus access to over 10 more free reports. Our gift to you, on our favorite destinations.
Related Articles