For most folks looking to move abroad, healthcare is a huge consideration. You want care at least as good as what you get at home…but preferably without that U.S.-sized price tag. But how can you judge which doctors and hospitals are good in another country? And, when you're looking at a country as big as Mexico, how do you winnow down the choices?
There's one easy way to start your search: Check whether any private hospitals have been certified by the Joint Commission International. This U.S.-based organization evaluates hospitals all over the world, using a range of criteria to judge the quality of care provided. Hospitals that meet JCI's rigorous standards get its stamp of approval—and can market themselves that way.
In Mexico, four private hospitals have been JCI-approved. Three are in Mexico City and one is in the south.
The Top Hospitals in Mexico
In southern Mexico, the JCI-accredited facility is the Galenia Hospital is in Cancún. In Mexico City, you'll find Hospital Médica Sur and two campuses of The American British Cowdray Medical Center—the Observatorio campus and the Santa Fe campus.
All these hospitals offer you first-class medical care in Mexico, and they've met standards that compare with what you know back home. But don't worry if you weren't looking to move anywhere near these hospitals…as I said, these are only the first cut. Mexico has plenty of other excellent, private hospitals all over the country—they just aren't JCI-accredited.
Great Healthcare in other Hospitals in Mexico
The fact is, many excellent hospitals in Mexico (and elsewhere abroad, as well) don't bother to apply for JCI accreditation—or choose to let it lapse. (Accreditation is a costly process.) Unless a hospital is looking to attract a lot of medical tourists—that is, foreigners who come to Mexico specifically for medical treatment—it often figures it gets enough business from locals…and from expats living there.
Some of these other excellent hospitals even overlap with JCI hospitals. Monterrey's Hospital Angeles Valle Oriente, which recently let its accreditation lapse, is part of the Angeles hospital group—a network of 25 hospitals all over Mexico.  There are also two excellent CIMA hospitals in northern Mexico: one in Chihuahua and one in Sonora. I'd feel comfortable being treated at any of these hospitals.
I have been treated at the Star Médica in Mérida—part of another hospital chain with facilities around Mexico—and I received superb care. I hear equally good reports of the care at the Clínica de Mérida. And while I've never fallen ill in Puerto Vallarta, I know I'd be in good hands there. Puerto Vallarta has half a dozen wonderful private hospitals, including Amerimed, Cobblestone, CMQ, CMQ Premiere, MedAssist, and San Javier. Take your pick—PV's many expats seem happy with all of them.
And beyond these, there are innumerable small clinics all over the country. Bottom line: In Mexico, you're never more than an hour from a small clinic—and never more than two to three hours, tops, from a first-class hospital.
Get Your Free Mexico Report Here:
Learn more about Mexico and other countries in our daily postcard e-letter. Simply enter your email address below and we'll send you a free special report - Why Millions of Americans Are Moving to Mexico.
This special guide covers real estate, retirement and more in Mexico and is yours free when you sign up for our postcards below.
Related Articles
Mérida, Mexico: A City that Will Capture Your Heart
5 Countries with the Best Healthcare in the World
Upcoming Conferences
The Only 2023 Fast Track Costa Rica Conference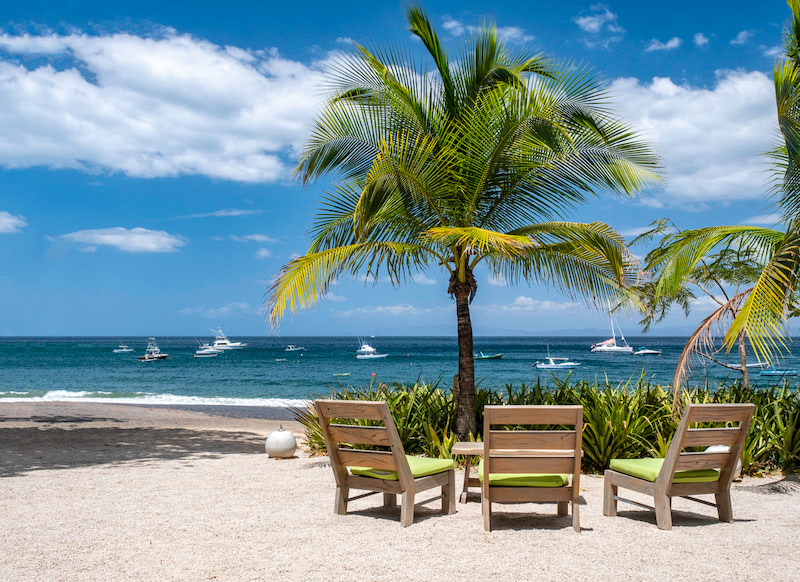 If your dream retirement involves stunning beaches… lush green mountains… a perfect year-round climate… first-rate healthcare… incredible value for money (a couple can live well on $2,109 a month—including rent!)...
Join our Costa Rica experts and expats in June and discover true Pura Vida.
REGISTER NOW, SEATS LIMITED: EARLY BIRD DISCOUNT HERE
---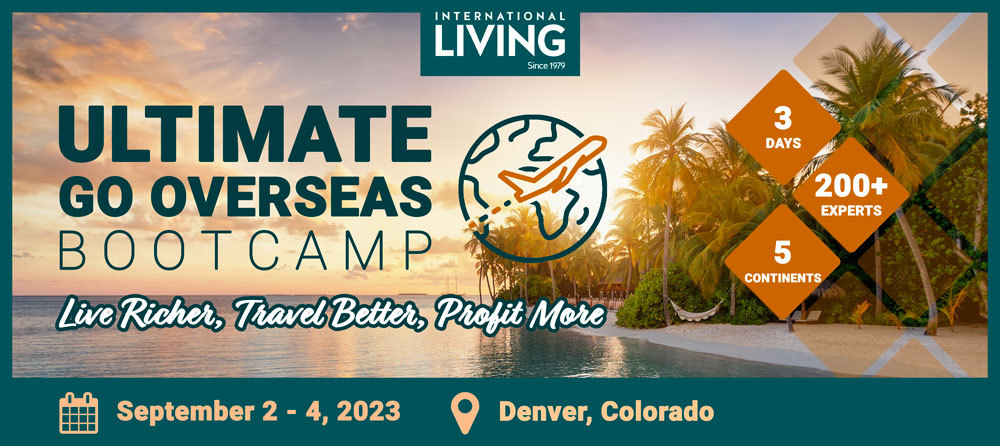 Most Popular Products