There's nothing like stepping into your beachfront rental after a long trip. Bags down, slide open the terrace door to welcome the ocean breeze in, shoes off, and legs up. Let the sound of crashing waves wash over you.
There are folks who pay thousands of dollars for this experience. They work diligently and save up their vacation days to spend a week or two a year in a paradise destination just like this.
But not you. You come here when you want. And you don't pay a spare cent for it. Your rental is your own. And when you're not using it yourself, you rent it out to exuberant guests who are more than willing to pay for it—covering all your costs and then some.
That's the beauty of rental income. It's money seeping into your bank account. Regularly.
You hop from your comfortable bed after a restful night to find thousands of dollars have magically appeared. And by owning in incredible overseas destinations, you have the opportunity to make your rental your own paradise getaway whenever you want.
It's among the most wonderful things in the world.
And if you know the secret ingredients to a great rental, there's no limits to what you can do—or how much you can make. Indeed, like me, you can own multiple rentals across the world, each one paying for the next and generating capital appreciation too.
Of course, the key to a stellar rental is buying well to begin with. You need to own the right real estate, in the right location, and buy it at the right price. Buying well (RETA can help with that) is the most important factor when it comes to generating high rental yields.
Once you have a property, platforms like Airbnb have made it easy for millions of folks with no rental experience to earn serious income.
Now, you just need to know how to make the most of it… how to manage your rental so that you can maximize the money it generates and turn your overseas home into a money-making machine.
Here are nine tips for preparing your rental…
1. Treat Your Renter as a Friend
As a rule of thumb, always treat your renter as you would a friend. Make their stay as comfortable and easy as possible.
It's not just because it's nice to be nice. It's because when you have a happy guest, they'll be equally happy to leave you a good review. Reviews are the proxy for everything else I'm about to tell you. Everything is ultimately about getting those five stars. Bring the personal touches, show consideration…
The key to a stellar rental is buying well to begin with.
Good reviews can bump up your listing in online rankings and encourage more people to book your place. One survey by an online marketing company found that 88% of consumers trust an online recommendation as much as they would a personal recommendation.
So, focus on this goal. The rest will fall into place.
2. Beat the Competition
If you're asking renters to part with their hard-earned cash, you need to be sure that what you're offering beats the competition. Your rental property is a product. And you need to treat it like one.
Let's take short-term rentals as an example. Say, you're renting at $150 a night, and so is your neighbor, but their identical home is furnished with air conditioning, king-size beds, and a washer/dryer and yours isn't. In that case, you'll either have to match those amenities or cut your rate.
The idea is to stand out to potential renters who are browsing through booking sites, comparing the look and features of similarly sized and priced rentals in the area. You want to be the clear choice.
3. Offer Comfort and Little Extras
In a short-term rental, you need to look at how comfortable a stay you're giving to your renters. Get the basics right and you'll be head and shoulders above the competition.
Your unit should be well-decorated and comfortably furnished in a contemporary style. Furniture should be matching, clean, and plush. The beds should be large (king-sized) and adorned with comfortable sheets, pillows, and blankets. Add plentiful lamps to provide cozy lighting.
The kitchen should be equipped with a microwave, coffee machine, blender, good knives, complete sets of dishes and cutlery, plenty of pots and pans, matching wine glasses… you get the gist. You don't want your guest to feel like they needed something you didn't provide, or that you went to the thrift store to furnish the place.
Provide some relevant items with your rental, like bicycles, beach gear, or guidebooks, and highlight them in your listing. Consider a welcome gift basket for each guest with a bottle of wine, chocolates, tropical fruit, fresh-baked muffins… it won't cost you much and will delight your guests.
Pro Tip: Travelers these days, especially digital nomads and remote workers, expect reliable fast internet. Even vacationers want to be able to watch Netflix in the evening or post photos on social media. Make sure to have reliable WiFi installed—and to advertise it, too.
4. Think Like a Savvy Salesperson
Once you've given the people what they want as far as amenities and furnishings go, you need to get the word out that you're better than the competition.
I can't begin to tell you how many good rental properties go overlooked because the owner hasn't advertised it properly. I've also seen how savvy marketing can put an average rental miles ahead of the competition.
A contact who has properties in Medellín, Colombia, told me he fitted all his rental properties with air-conditioning—even though the climate is so temperate that it's rarely needed. His reasoning? Most North American renters will automatically tick "air-conditioning" when searching for a place, even when it's not needed. By including that one amenity, he ensures he's visible to a bigger pool of renters than his competitors who don't offer air conditioning.
5. Highlight the Location
Make sure renters know what's close to your place. Ask yourself who would find your place a good base. If there's a conference center nearby, for example, mention it in your listing. Near some historic ruins or an expensive ski resort? Tell people.
Come up with a catchy one-line title that makes your home stand out ("Luxury Condo by the Beach and Close to 5-Star Restaurants," for example). It should sound compelling enough to make people want to click on it and find out more.
Additionally, make sure your address and location are as clear as they can be. If you have the option, add a map.
Be sure to have reliable internet… and advertise it.
6. Give a Lot of Detail
Whether advertising for a long- or short-term rental, you'll need to give a good description of your home. List what rooms you have and what furniture and appliances you've got, down to the type of bed and how many place settings you're offering.
And add some information about you. People trust a face over an anonymous listing. So, if you have the option to add a picture of you and a short, friendly blurb, do so. If you're using a rental manager, make sure he/she does it instead.
7. Choose the Right "Keywords" and Descriptions in Your Listing
If you're advertising online, you don't need to be tech savvy, but you do need to keep in mind how the internet works.
That means that you need to add keywords into your listing. Keywords are the words search engines like Google and websites use to categorize information. They're the words people will use to find you. Thinking about what people will search for to find a place like yours and using those phrases and words in your description will help you rank higher in search engine results.
8. Take Attractive Photos for Your Listing
There are a whole host of studies out there that show people pay far more attention to ads with clear, helpful images than ones without. That's because as much as 90% of the information we absorb is visual. So if you're skimping on photography, you're losing renters.
Airbnb allows up to 100 photos for your listing, but the sweet spot is around 20. Most people won't bother to browse through more than that. But more important than quantity is quality.
Get some help with taking the photos if you need it… and use your best photo as your "profile" photo. It's the first thing folks will see when they search.
9. Where to List Your Rental
If you're planning on renting short-term, I recommend you use a vacation rental-by-owner website that's high-profile and established. There are several of these: VRBO, FlipKey, and Airbnb are among the biggest and best known. You can list your rental on several of these simultaneously.
The biggest advantage to sites like these is visibility. The big names in the business spend a lot of time and money making sure they come out on top when someone searches online for rental property. The well-known brands are trusted by renters, too. Some of them operate a full-refund policy to renters if things go wrong, which helps potential renters feel more secure.
These listing portals will cater to longer-term stays too (from one to 12 months). You can also work with local real estate agents and property management companies. In lots of international places, you'll find Facebook groups that specifically list long-term rentals.
Pro Tip: Think about what currency you advertise in. One of my contacts rents out his Spanish home on a lot of short-term rental sites. By switching to advertising in pounds sterling when the exchange rate is favorable, he makes more than if he advertised in euro. This, along with other strategies, means he's grossing €30,000 a year on a home that would rent long-term for just €14,400 a year.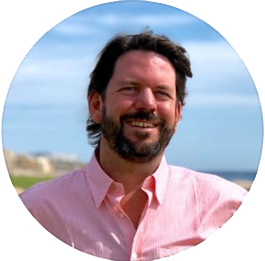 Ronan McMahon is the editor of Real Estate Trend Alert and a contributing editor to IL. He spends at least six months a year crossing the globe in search of the best real estate deals worldwide. For more about his RETA group, and to become a member, go here.
Get Your Free Real Estate Report Now
Sign up for our free daily Postcard e-letter and get a valuable free report on the The 5 Best Places to Buy Real Estate In 2023.
Related Articles
Land Bank Now In The Mediterranean's Next "It" Spot
From Bust To Real Estate Boom On Spain's Costa Del Sol
The World's Top Three Places To Invest In Real Estate Today
Upcoming Conferences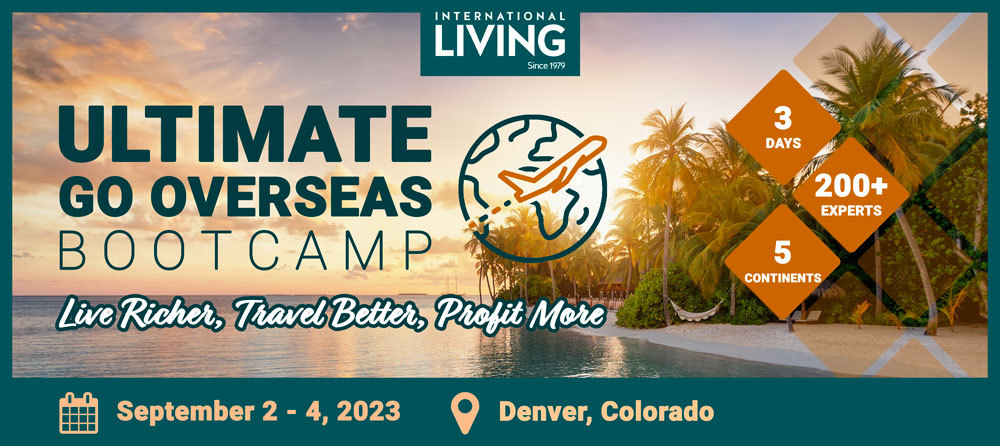 Most Popular Products
Popular Articles You May Also Like
Retire Overseas Now - Free Report
Sign up for our free daily Postcard e-letter and we'll immediately send you a FREE research report on the most desirable -- and cheapest -- retirement havens available to you today.
Each day you'll learn about the best places to retire, travel, buy real estate and enjoy life overseas.