Homestead living has always been part of the move-abroad dream. It's not for everyone—the realities of cattle ranching or fruit farming are often far removed from the bucolic fantasy that seemed so attractive from the warmth of an office cubicle—but that said, it does work out well for many who try it.
In Uruguay, you find expats settled in the capital city, Montevideo; in beach towns along the coast; and on rural properties of the interior. It's a diverse country, with metropolitan, coastal, and rural options for the expat. Uruguay's interior is part of the South American Pampas—low-lying grassland with fertile soils, rivers, and a temperate climate. Expats here own ranches, farms, vineyards, olive orchards, forest land, and country estates.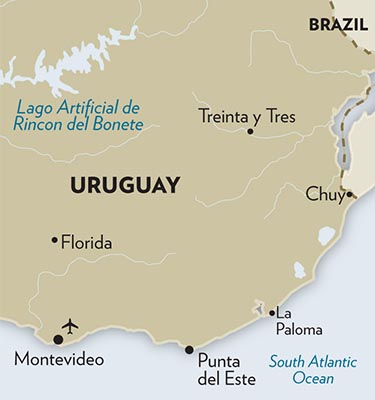 But in recent years, a new trend is emerging among expats who like the idea of country life but may not have the funds or inclination to buy and run a wholly rural property. That new trend is to settle in one of Uruguay's interior towns.
In such spots, you live on the edge of the rural landscape. You can hike in the country, visit local farms, buy fresh eggs, and rent a horse when you feel like riding. And you can do it without the cost of a truck, tractor, barn, tack, feed, fencing, road repair, well pumps, hired hands, agronomists, or veterinarians. Besides that, you can walk to your neighborhood market or café. And you're close to a hospital, if you ever need it.
Since it's a recent trend, you won't find established communities of English-speaking expats pointing the way. So, finding an interior town that's right for you will take some research and exploration.
To help you get started, I'm sharing my notes on a couple of spots I find interesting. One is Treinta y Tres, in eastern Uruguay. The other is Florida, just a 90-minute drive north of Montevideo.
Treinta y Tres, Uruguay
If you want to feel close to the country, Treinta y Tres, a town in eastern Uruguay with low buildings and lots of trees, is the spot for you. In some parts of town, such as Olimar Park, the city blends right into the rural landscape. I saw fresh eggs for sale and horses I could rent within the city limits. At the same time, you're close to in-town conveniences, with the security of a hospital close by. And on top of all that, it's among the least expensive places to live in Uruguay.
Founded in 1853, Treinta y Tres translates to Thirty-Three. It's named after a group of 33 patriots who started a grassroots crusade for liberation from Brazil in 1825. The population is 25,477, with another 6,782 living on rural properties immediately around it. To get there, it's a four-hour drive or bus ride from Montevideo.
You'll find a variety of stores and shops, half a dozen restaurants, academic center, municipal theater, amphitheater, and churches of many denominations. You also find two large well-kept parks, private gyms, and indoor tennis.
Twenty-nine miles north of the city is Quebrada de los Cuervos (Ravine of the Ravens). It's a 10,000-acre nature preserve popular with hikers with three micro-climates supporting 87 plant types. During the course of a year, more than 100 bird species are sighted here.
One of the parks in town, Olimar River Park, covers a large area that includes sports fields, campgrounds, and play areas. Near the river's sand beach is a wooded day-use area with picnic benches and barbecues.
On summer days, children wade in the river. Families set up picnics and build barbecue fires, teens play Truco (a popular card game) or play pool by the snack bar. On the inland side of the park, you find natural open spaces, including shrubby areas you can pass over on an elevated boardwalk.
When evening comes, hundreds of people, both from in town and from its rural outskirts, gather at the park. Some sit on blankets, others sit on folding chairs. They eat watermelon, drink yerba mate (a tea-like infusion), and socialize by the cool of the river. On the other side of town is Dionisio Díaz Park, another day-use area with tables and barbecue grills and a large mowed field with a pond.
For dining out, you can choose from half a dozen restaurants. Offerings range from chicken takeout to fine dining. I've eaten at La Parrilla, a barbecue restaurant at Manuel Meléndez 1102. My meal included a barbecued chicken breast, salad, bottle of sparkling water, and double espresso. The cost was $14, including the tip.
El Dorado looks like a grocery store from the '60s.
For day-to-day food shopping in Treinta y Tres, a good option is community markets. One of the larger ones is El Dorado. It looks like a grocery store from the 1960s, with an entry door you slide open by hand. Besides groceries, the store carries dishware, home appliances, and bicycles.
Shops in town sell goods ranging from agricultural supplies to country-style dress clothes. On weekends, a four-block street market sets up. It's where you get the lowest prices on a wide range of clothing, household goods, and pet supplies.
For medical care, count on two private hospitals and a public hospital in Treinta y Tres. A private membership hospital-based healthcare plan covers everything from routine checkups to major surgery. The cost is $60 per month, plus a small co-payment when you use services. A plan with the public hospital system, which has no restrictions for age or preexisting conditions, costs even less.
In regard to transportation, Treinta y Tres is an easy place to live without a car. In town, you see many people walking or riding a bicycle. Taxis are plentiful and affordable. The most I paid for a taxi across town was $3.50.
From Treinta y Tres, regular buses serve other cities in Uruguay. Most city-to-city buses are modern with air conditioning, reclining seats, and WiFi.
About real estate in Treinta y Tres: Most homes are older, yet show pride of ownership—some with bungalow-period accents and color schemes. A modest two-bedroom home in Treinta y Tres may cost between $80,000 and $100,000.
Florida, Uruguay
Florida (population 33,000) is 153 miles southwest of Treinta y Tres and 56 miles north of Montevideo. It's a town of low colonial-era buildings and single-family homes, with a famous landmark—Piedra Alta (High Rock). It's the spot where Uruguay's independence was declared in 1825.
In Florida, you can enjoy a greater range of goods and about twice as many restaurants as in Treinta y Tres. Education centers include an agricultural school, a technical school, and a center for art and science. For exercise, Florida offers a dozen gyms and an indoor municipal swimming pool. Downtown attractions include a live performance theater and the Department of Florida Museum.
The surrounding district is the site of a wide variety of agricultural activities. These include cattle ranches, sheep raising, forestry, dairy farms, olive orchards, poultry farms, and beekeeping.
To enter Florida, you cross a bridge over the Small Santa Lucía River. On the east side of the river is Robaina Park, which includes a sand beach. On the west side, within the city, proper, you find the Prado de la Piedra Alta (Meadow of the High Rock). It's another park with large grass areas, playgrounds, and picnic areas, just north of the Piedra Alta.
Florida's most popular restaurant is a barbecue place called Churrasquería Pajarito, but I stopped in at a café called Club Florida on Independencia for a ham and cheese sandwich, bottle of sparkling water, and Americano coffee, all for $7 including the tip.
Fronting the main square, Plaza Asamblea, is the Cathedral of Florida, consecrated in 1887. Every second Sunday in November, Catholic devotees from all over Uruguay make a pilgrimage here to venerate Our Lady of Luján, the Patroness of Uruguay. For healthcare, Florida offers two private hospitals and a public hospital, the same as Treinta y Tres.
At the Florida bus terminal, not far from Plaza Asamblea, scheduled buses leave for Montevideo and other destinations in Uruguay. However, I think most expats living in Florida will want a car. You can walk when the weather is nice, but you don't have the large number of taxis for a rainy-weather backup like you do in Treinta y Tres.
In regard to real estate, homes in the city of Florida tend to be compact. A clean and updated 600-square-foot single-family home may cost $120,000 to $130,000. In addition to single family homes, I was surprised to see newer apartment buildings, with more under construction. A brand-new condominium unit apartment between 400 and 650 square feet costs from $80,000 to $100,000.
While the city of Florida is a little more expensive than Treinta y Tres, it offers a pretty tempting proposition. You can live on the doorstep of an interesting agricultural region, and at the same time, enjoy the freedom of a lock-and-go condo lifestyle—just 90 minutes away from a major city with an international airport.
Related Articles
Why Expats Are Moving to Uruguay
Discover Your Ideal Retirement in Uruguay
Upcoming Conferences
The Only 2023 Fast Track Costa Rica Conference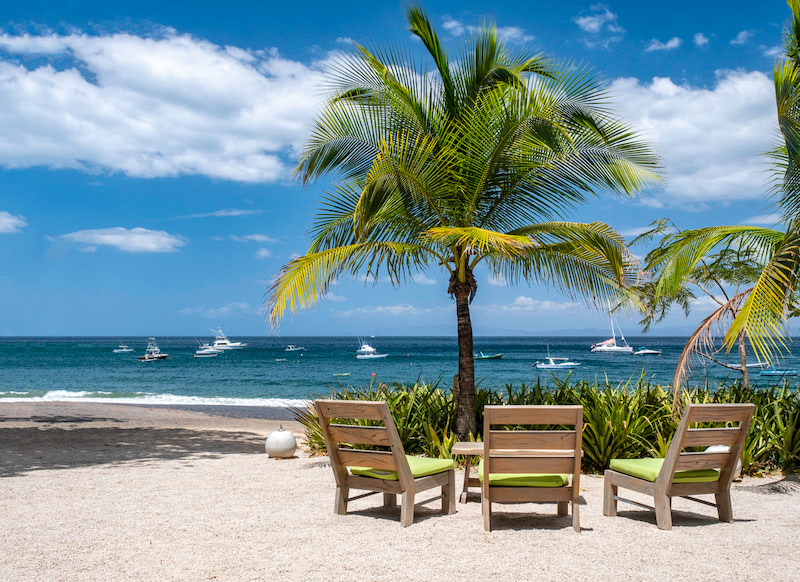 If your dream retirement involves stunning beaches… lush green mountains… a perfect year-round climate… first-rate healthcare… incredible value for money (a couple can live well on $2,109 a month—including rent!)...
Join our Costa Rica experts and expats in June and discover true Pura Vida.
REGISTER NOW, SEATS LIMITED: EARLY BIRD DISCOUNT HERE
---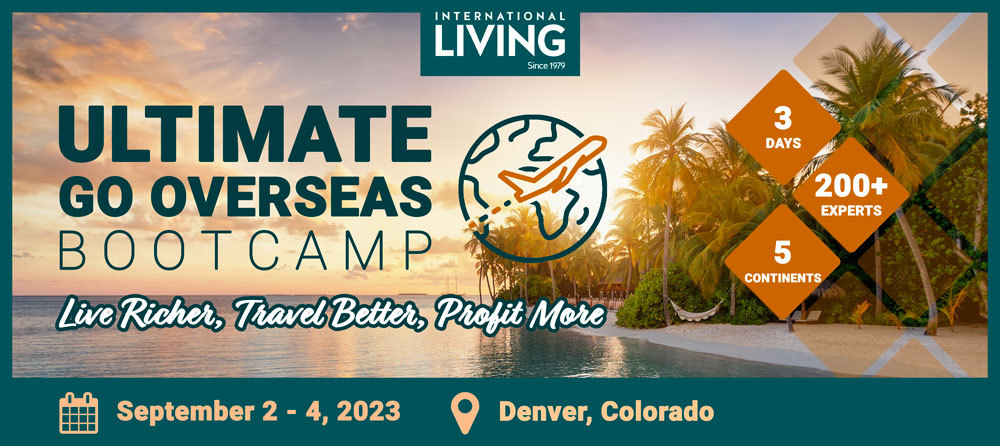 Most Popular Products