I looked down at the runway from the window of the plane as we began our descent, "we're landing there?" I gulped. A thin strip of black asphalt hung to the side of the island and looked to be floating in the air, or the water—I couldn't tell. It wasn't until we were safely on the ground that I learned that Funchal Airport was one of the most dangerous in the world. If I had known that before boarding my flight to Madeira, I probably would have opted to visit Porto instead. But the pilot didn't seem to sweat it (he does it twice a day) and the landing went off without a hitch.
Are you interested in retiring abroad? Yes | Not Sure Yet
It may appear contradictory that in an article meant to entice you to travel to this stunning semi-tropical island 400 miles off the coast of Morocco, I begin with what is many people's biggest fear: a plane crash in the Atlantic Ocean. But here at International Living, transparency and truth is something we would never gloss over. Plus, from an author's standpoint, getting the negatives of a location out of the way early in the article means that the rest is smooth sailing, for the author and you, because once the wheels touch down and you're standing in the warm sunshine and the salty breeze off the North African coast, your life is going to be like something from a dream. Also, for the record, Funchal Airport barely cracks the top 10 "most dangerous." I'm not sending you to Lukla Airport in Nepal.
The airport in Madeira isn't a busy one, so it's only natural to follow the group of passengers from your flight through the empty airport to collect your luggage. After everyone has their bags, you'll shuffle together out the exit where some will get in hotel shuttles and others in taxis. The rest will board the bus to Funchal. I did exactly that and as I stepped on the bus, I confirmed with the driver that I was going to the right place. He looked at the address I had saved on my phone and shook his head, "there," he said, pointing behind us. I stepped off the bus with my bag and stood alone, waiting for the bus that would take me in the opposite direction of the herd. "Perfect," I thought.
Funchal is a great city with tons of restaurants, cafes, bars, hotels, and shopping. Flower markets and fruit stands are selling tropical passionfruit hybrids and avocados the size of your head; pastel-pink mansions built on the steep hills by Portuguese settlers centuries ago; a long, wide avenue (Avenida do Mar) that's similar to Champs-Elysees and its pedestrian-friendly sidewalks (only Funchal's is lined with palm trees and ablaze with flowers); and all the lively energy one would expect from a sunny and safe tourist hotspot that is a world away from the North European winter.
The photogenic plaza bubbling with fountains is busy with tourists fresh off the cruise ship, and the many cafes and shops circling the tourist zone are bustling. Join the fun with a bottle of white wine on a terrace under the shade of an umbrella and order a plate of Espada (scabbard fish) prepared with passionfruit and banana sauce. If the swell of photograph-happy, Panama-hat-wearing tourists gets to be too much, pay your bill and head for one of the many lush parks that dot the city. Santa Catarina Park is only minutes away from the city center and after finding a shady stone bench next to the lake, it might just be you and the swans and the buzz of birds hidden in the dense foliage above. For a view of the city high above the throngs of tourists, jump on the Teleferico (cable car) and ride it to Monte parish ($18 roundtrip) and get a bird's eye view of the Garden City in all its glory. Stick around for the sunset to confirm that you have made the right choice in visiting Funchal, but then get back down to Earth and find the bus in the opposite direction, because the real magic of Madeira lies in the countryside.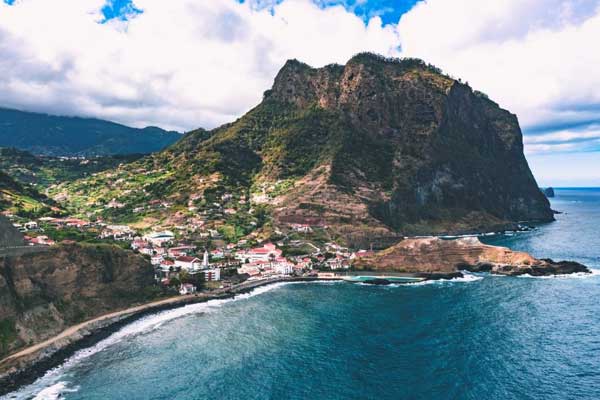 I stayed in Porto da Cruz, 10 miles from the airport in the northeast corner of the island, knowing nothing more about the town than a surf break. The bus dropped me off on the main street and I did a quick walk to see if there was any life to the seemingly empty town. Restaurant after restaurant lined the quiet street above the seawall, just out of reach of the gentle waves falling on a gravel beach. There were cafes with tables and umbrellas calling my name, bistros and bars with terraces I could spend hours on, a couple of snack bars to visit and refuel at every two hours during my beach day, and two saltwater swimming pools perched above the deep turquoise water, hotels with glorious views, and to boot, Engenjos do Norte (North Mills Distillery), the only remaining steam-powered distillery in Europe that I had no choice but to tour one afternoon. The best part is it seemed I had the whole place to myself. I had hit the jackpot.
Get Your Free Portugal Report Here:
Romance, culture and adventure awaits in Portugal. Learn more about Portugal and other European countries in our daily postcard e-letter. Simply enter your email address below and we'll send you a FREE REPORT - Explore the Old World in Laidback Portugal.
This special guide covers real estate, retirement and more in Portugal and is yours free when you sign up for our IL postcards below.
Portugal is known as being a relatively cheap European destination, and Madeira, as exotic, remote, and breathtakingly beautiful as it is, is no exception. Rooms at any of the hotels along the promenade in Porto da Cruz run at around $50 a night, and if you go inland a couple of blocks, prices drop even lower. A dinner out sampling all the cuisine Madeira is famous for—Espetada (charcoal-grilled marinated beef cubes on a laurel skewer), milho frito (fried cornmeal and collard greens), lapas (aquatic snails sauteed in butter and lemon), polvo (octopus), and truta (trout and potatoes), won't cost more than fifty dollars for two. Mix in a glass of poncha (liquor distilled from sugarcane with local fruit juice and garnished with a wild flower), a bottle of crisp white wine to complement the fish, and a Madeira port to accompany your broas de mel (puffy, golden brown cookies made with molasses, lemon zest, nutmeg, and cinnamon), or bolo de mel (Madeira's oldest dessert, a cake made with honey, almonds, walnuts, and cinnamon), and you'll think about doing it all over again the next night.
Spend your first day in Porto da Cruz relaxing on the beach or at a café, soaking up the sun and the slow movements of the old town. Choose to take surf lessons if you're up for it (Madeira Surf Camp, $50 for group lessons, Madeirasurfcamp.com), or just stroll along the promenade, past the wildflowers blanketing the verdant landscape, and stop at the fishing pier at the tip of the peninsula to watch old men cast far beyond the foamy surf crashing below, hoping to snag a skipjack tuna. Investigate the 85-foot-tall brick chimney emitting a steady stream of white steam and find yourself on a tour of the old rum distillery (free tour and tastings; engenhosdonorte.com), sampling all the vintages, and afterward choosing whether you want a poncha or an apertif on the terrace as the sun drops toward the open sea. Consider purchasing a bottle of your favorite year (I recommend the fifteen) and then order an espresso at Dino's Bar rather than taking a nap. For dinner go to Restaurant Vila Bela and order everything on the menu and then get some sleep; tomorrow is a big hiking day.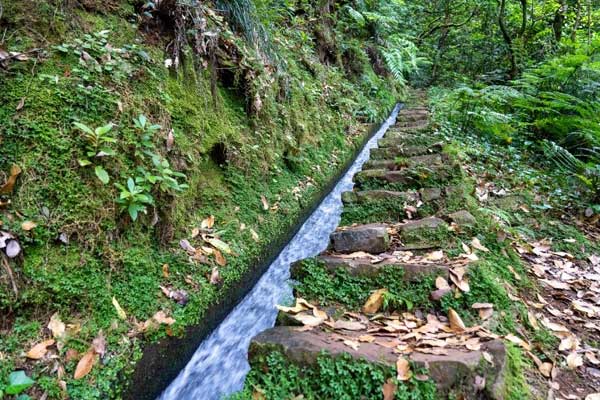 Visiting Madeira without spending at least a day walking along the levadas (aqueducts) is unfathomable. The entire island is lined with these pedestrian-friendly walkways, giving visitors a chance to intimately experience the magnificence of Madeira's unique topography. Madeira is an island of many microclimates, and the big swings in weather and differences in flora are impossible to miss. Take a drive from one side of the island to the other and you see that from one minute to the next you can go from semi-arid to full on tropical. The north side is especially wet and is home to an ancient laurel forest shrouded in fog. The south is quite the opposite, especially since much of the forest that used to cover the island (Madeira means "wood" in Portuguese) was chopped down centuries ago to give way for agriculture. As the population grew on Madeira, water became a problem for the farms, so irrigation channels were built to bring the abundant water from the north to the farms in the south. Even today the levadas run with the cold mountain water, providing the population in the south (farmers and backyard gardeners alike) with ample water, and locals, as well as tourists, with myriad paved trails crisscrossing the entire island. To skip out on this unique experience would be a shame.
There are a number of big hikes that summit mountain peaks with spectacular views, some of which can take a full day (Pico do Arieiro and Pico Ruivo are popular, but they are strenuous). But there are also smaller, more casual hikes that allow anyone with the proper footwear and minimal effort to visit tucked away hamlets deep in the interior of the island and experience unbelievable solitude among fairytale-like wildflower forests. Levada do Risco is the most popular hike, taking you to the pretty Risco waterfall and Lagoa das 25 fontes (lagoon of 25 springs) and lasts about four hours. It is quite popular and requires a drive to Rabaçal on the west side of the island, but the drive is pleasant and it's well worth the sacrifice of solitude. For a less touristy hike, consider Cedros Levada. Starting in the town of Fanal, Cedros Levada is an easy three-hour stroll through the ancient laurel forest that was designated a World Heritage Site in 1999. The shades of green you'll witness in this dense forest will leave you in awe, but also embarrassed at humans' folly in lumping such a variety of color into a single syllable word. If you didn't rent a car or don't want to bother with the bus, or if you just don't want to leave Porto da Cruz (I don't blame you), there are levadas in literally every direction, so just start walking. Levada do Castelejo, Levada de Baixo, Levada da Serra do Faial, and Levada da Silveira, are all easily accessible, beautiful hikes that take you through mountain hamlets, farms, and forests bursting with flowers. Some offer spectacular views of the ocean, while others allow for a lagoon swim in the clear, cold water if the weather calls for it. Be sure to bring snacks, water, and a rain jacket, as the weather can change quickly as you move through the microclimates.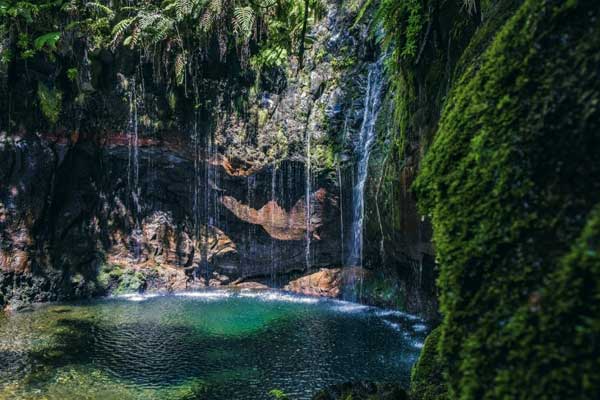 Although this article has mainly been for people interested in visiting Madeira from their condo in Lisbon or Seville for a week-long holiday, one could also consider planting themselves on the "floating flowerpot," among the hibiscus and strelitzia and three thousand other species of flowers for half the year, or better yet, permanently. And why not? The weather is great year-round; real estate is reasonably-priced; the people are happy and friendly; the countryside villages and seaside towns are charming and welcoming; Funchal is a lively city with a new avenue to explore every time you visit; the food is fresh, healthy, delectable, cheap, and plentiful; the wine is local and delicious; the poncha is doctor recommended; and walking among the levadas and breathing the fresh mountain air mixed with a touch of salt will keep you healthy for as long as you keep lacing up your shoes. If you take up surfing every day, you might just live forever on what may be the world's most beautiful island. Just don't look out the window of the plane during your descent.
Get Your Free Portugal Report Here:
Romance, culture and adventure awaits in Portugal. Learn more about Portugal and other European countries in our daily postcard e-letter. Simply enter your email address below and we'll send you a FREE REPORT - Explore the Old World in Laidback Portugal.
This special guide covers real estate, retirement and more in Portugal and is yours free when you sign up for our IL postcards below.
Related Articles
Seven Places to Retire in Portugal for Under $30,000 per Year
Portugal Itinerary: How to Spend 7 Days in Portugal
Is Portugal a Safe Place to Live?
Upcoming Conferences
The Only 2023 Fast Track Costa Rica Conference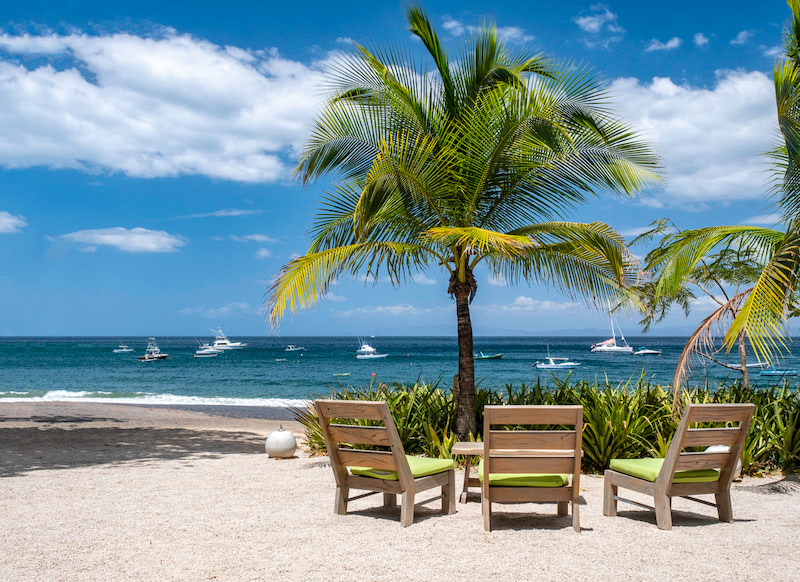 If your dream retirement involves stunning beaches… lush green mountains… a perfect year-round climate… first-rate healthcare… incredible value for money (a couple can live well on $2,109 a month—including rent!)...
Join our Costa Rica experts and expats in June and discover true Pura Vida.
REGISTER NOW, SEATS LIMITED: EARLY BIRD DISCOUNT HERE
---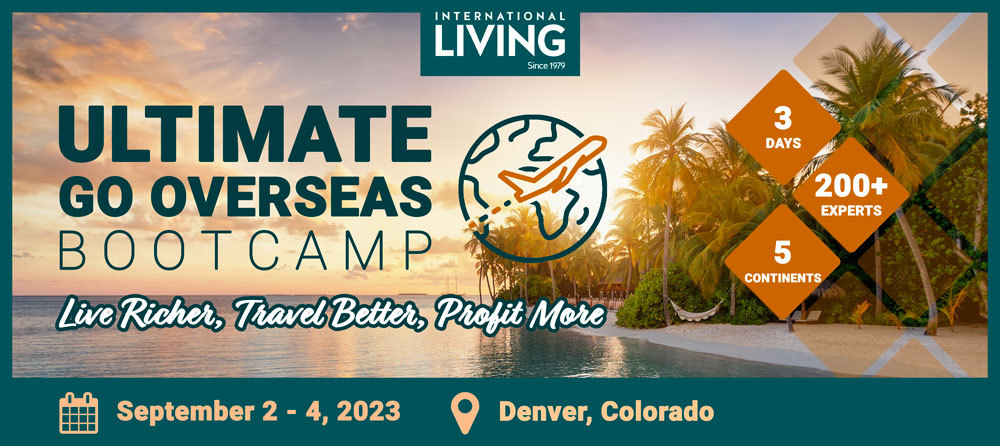 Most Popular Products
Popular Articles You May Also Like