Movie producers and directors pick exotic locations with extraordinary scenery for their movies. Everyone has seen these lush jungles, deserted beaches, breathtaking mountains, quaint villages, and bustling cities on the big screen. Even as CGI and green screens become more widespread, there is something about a real, physical landscape that can't be replicated by bits and bytes.
These spots—and many more—could also be the setting for your exciting life abroad, as famous film locations are usually in beautiful—or at least interesting—destinations. From idyllic beaches to historic city centers to quiet rural areas, there's something to appeal to every lifestyle. And you don't have to be a film buff to appreciate your new home.
Here are five of the most stunning movie set locations on the planet that also offer a luxurious and highly affordable lifestyle for North American expats and retirees.
Mexico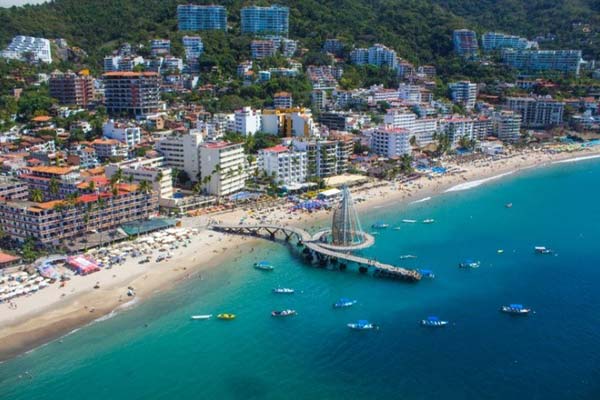 International Living's Roving Latin America Editor Jason Holland says, "Much of the inspiration for the Pixar movie Coco came from Mexican traditions. And the town was modeled after several different towns in Mexico.
"The movie Predator (the original from the 80s) was also filmed in the jungles outside Puerto Vallarta. And of course, Night of the Iguana was filmed in Puerto Vallarta and really kick started the town's popularity as a tourist destination."
Fortunately, this city by the sea is very appealing to those who live there, as well. The malecón (boardwalk) lining the waterfront is a great place for an evening stroll, a margarita, and window shopping. Lively plazas, red-tile roofs, and narrow cobblestone streets grace the traditional downtown, while designer shops, boutique hotels, and first-rate restaurants abound.
Jason says that Mexico is such a large country that costs of living for retirees can vary widely, but it's possible for a couple to live very well on $1,890.
Costa Rica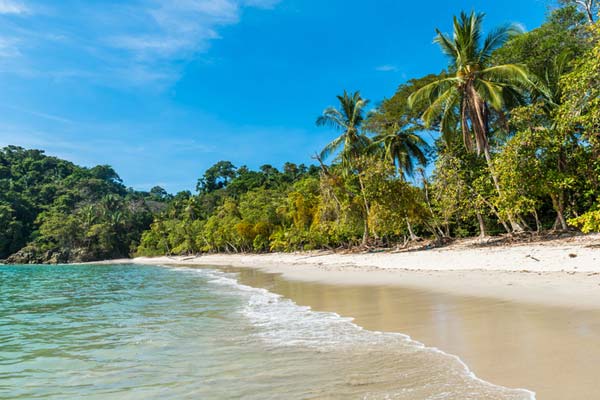 Costa Rica is another retirement destination favorite that has been the scene of many a film.
"Jurassic Park was famously filmed in Costa Rica," says IL Coastal Correspondent Kathleen Evans. "The local rainforests and jungles are the perfect setting for a Paleolithic flick, and the dinosaurs look right at home. Pay attention to the opening sequence. When showing the fictional Isla Nubar, they show a full shot of Costa Rica's Isla del Coco.
"In Spy Kids 2: Island of Lost Dreams, Costa Rica's most popular National Park, Manuel Antonio Park, was chosen as the Island of Lost Dreams. Any scenes depicting the island were shot inside this popular park, with a few select scenes based around the Arenal Volcano.
Costa Rica was also a stand-in for a post-apocalyptic Earth in the sci-fi action flick After Earth, which was written by Will Smith. The 5,479-foot cone of Arenal Volcano features prominently in climactic scenes in the film, as well as in marketing materials—although it's enhanced with some CGI effects to make it seem like a towering inferno (which it's not).
The real Arenal region is a very pleasant place and makes a great rural retreat. Most expats—their numbers growing every day—make their home along the shore of 33-square-mile Lake Arenal, which spreads west from the volcano.
The best news, says Kathleen, is that a couple can have a great retirement in Costa Rica on $2,000 a month.
Italy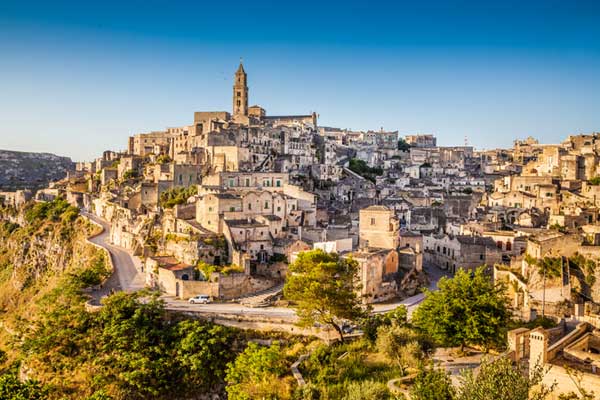 International Living Italy Correspondent Valerie Schneider says that "if all the world's a stage, then Italy is as natural as its beautiful backdrop.
"The dreamy landscapes from Rome, Tuscany, Venice, and Lake Como have been used in so many films it would takes pages to list them all. But my region of Basilicata has quietly emerged as a favored shoot location, especially for those needing ancient streets for Biblical era or fantasy flicks.
"Matera has been the stand-in for the Holy Land in many a movie, most famously The Passion of the Christ and The Nativity Story. It also featured prominently in the recent remake of Ben Hur, in Quantum of Solace and Wonder Woman. The city's old quarter, the Sassi district, exudes an ancient feel among its network of pedestrian lanes and rock-built houses.
"Closer to my home, enchanting Castelmezzano has seen several film crews for Italian movies and TV shows clamoring among the rocky mountain peaks, and its unique lofty aerie shows off well on the screen."
And in Italy, explains Valerie, a Hollywood budget isn't required to live the good life—depending on the region, a couple could live well on a monthly budget of $1,829.
Bali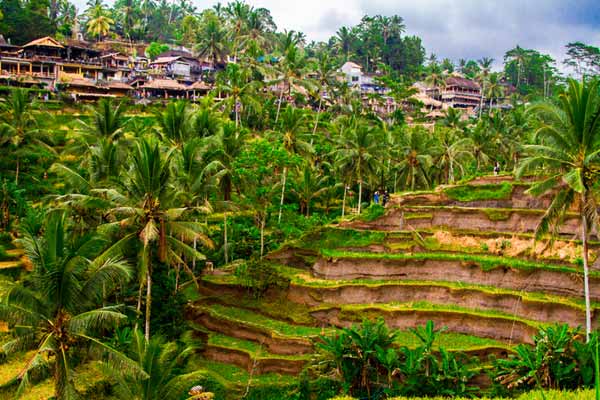 As International Living Bali Correspondent Josephine Brierley says, "Let's face it, the Bali you encounter when landing at the international airport is far removed from the idyllic setting depicted in Eat Pray Love.
"Released in 2010, many still flock to the village of Ubud for their own Eat Pray Love experience. Much of the movie was filmed in and around Ubud, featuring the terraced rice fields and the village streets. The iconic beach scenes were filmed at Padang Padang, situated nine miles away from Ubud on the Bukit Peninsula. Unfortunately, you'll never find the beach bar, it was specially created for the film. And sadly, Ketut Liyer, the healer who was featured in the movie, passed away in 2016.
"Still, there are many others now offering psychic healing readings."
Josephine says that an Ubud experience can be had by visiting the Tegallalang rice terraces or taking the Campuhan Ridge Walk.
"And for the bold, take a walk through the Monkey Forest. The cheeky monkeys are even taking their own selfies these days."
The tropical climate of Bali has enticed retirees for many years and it offers a relaxed, simple lifestyle with world-class dining at very affordable prices. Here, retirees can enjoy a comfortable life with a budget of around $1,500 to $1,800 per month.
Vietnam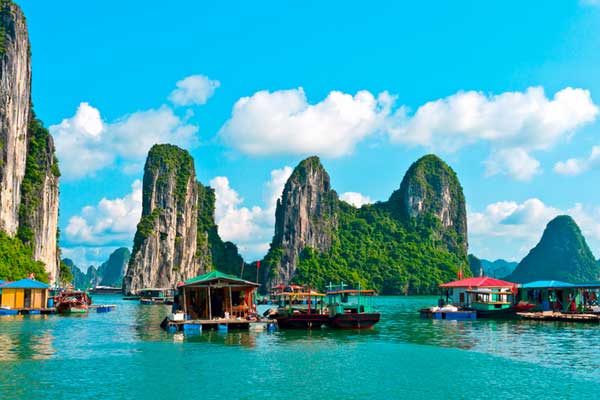 International Living Southeast Asia Correspondent Wendy Justice lives in Hanoi. She says that Halong Bay is one of the most photographed areas in Vietnam and has been featured in many major motion pictures.
"The most recent and famous one was Kong: Skull Island. But Pan, Life, and Indochine are three other films that were all filmed at least partly in Halong Bay.
"Hanoi has also been featured in many major films, including The Quiet American, a thriller set during the French Indochina War. Since there was a major war in Vietnam, there's also been a ton of war movies made; many of the more recent ones were filmed here."
Hanoi is Vietnam's capital city. It's the political hub of the country, as well as the cultural and historical center. Centuries-old Buddhist temples are scattered throughout the city, often set alongside hundred-year-old French colonial mansions and an ever-increasing number of modern skyscrapers. It's an eclectic mix of east and west, old and new.
According to Wendy, Vietnam is one of the highest-value and lowest-cost retirement destinations in the world, where couples can still live well depending on where they settle on $1,000 per month or even less.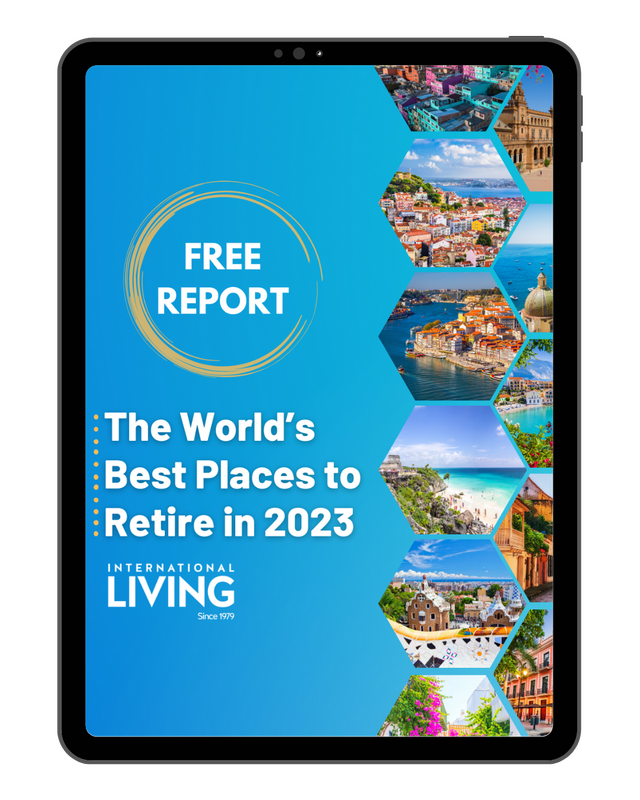 Get Your Free Report on the World's Best Places to Retire:
Learn more about the best places in the world to retire in our daily postcard e-letter.
Simply enter your email address below to sign up for our free daily postcards and we'll also send you a FREE report on The World's Top 10 Retirement Havens, plus access to over 10 more free reports. Our gift to you, on our favorite destinations.
Related Articles
The World's Best Places to Retire
The Cheapest Places in the World to Live
5 Best Caribbean Islands to Live On… and 2 to Avoid
Upcoming Conferences
The Only 2023 Fast Track Costa Rica Conference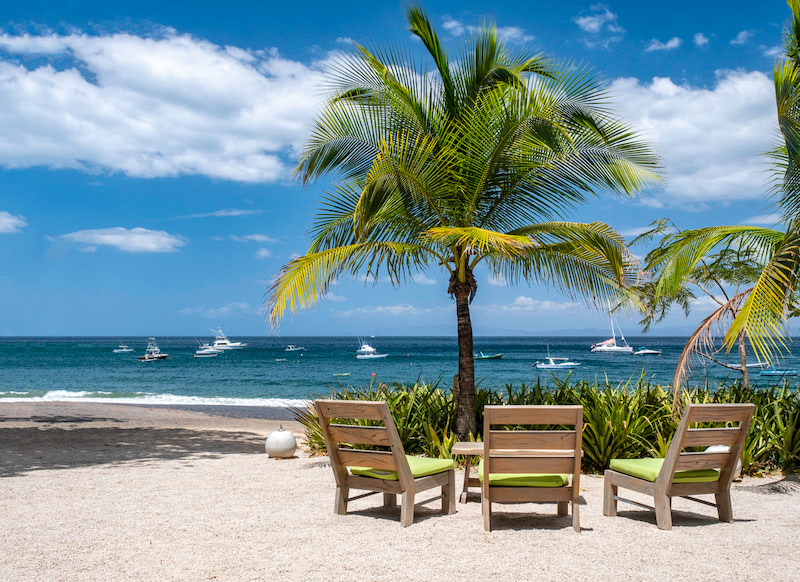 If your dream retirement involves stunning beaches… lush green mountains… a perfect year-round climate… first-rate healthcare… incredible value for money (a couple can live well on $2,109 a month—including rent!)...
Join our Costa Rica experts and expats in June and discover true Pura Vida.
REGISTER NOW, SEATS LIMITED: EARLY BIRD DISCOUNT HERE
---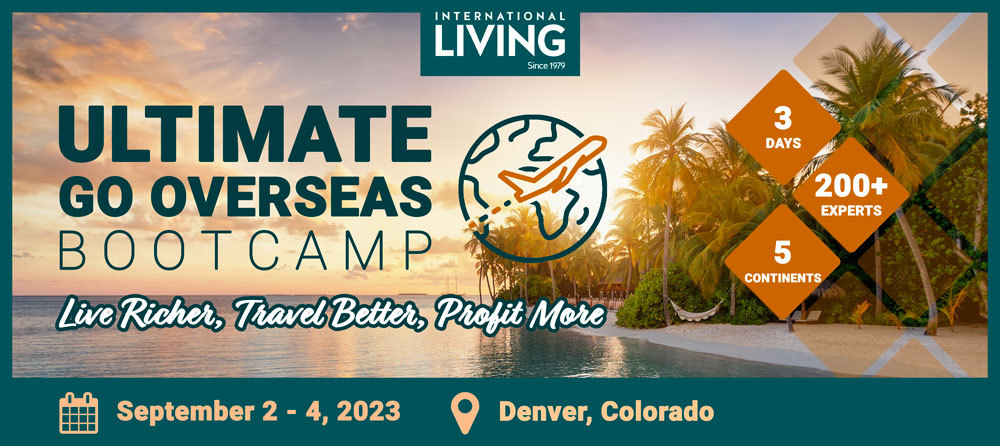 Most Popular Products