Whenever you hear about the Pacific Ocean beaches of Ecuador, often the focus is on the two more populated cities on the coast—the port city of Manta and the resort town of Salinas. My wife and I live in Salinas, but recently we embarked on a road trip, taking a week to cover the four-hour drive along the Ruta del Sol between those two major destinations, and a bit further north of Manta. We saw a lot of beautiful places, and met many interesting people. Here are just seven of the beach towns we visited that give you an idea of the range of options available on Ecuador's coast.
1. Ayangue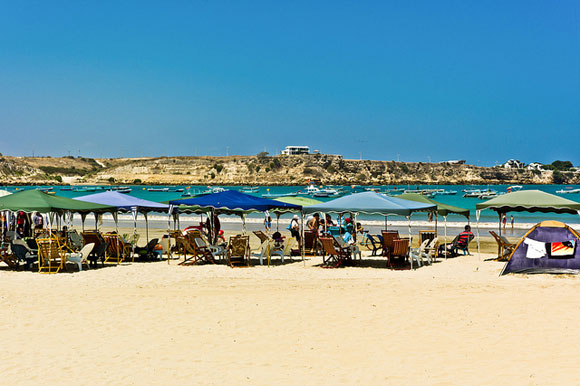 Less than an hour north of Salinas, Ayangue boasts a beautiful, near circular harbor formed by small cliffs. This gives it a wide, sandy beach that is great for fishing boats and folks who just want to relax on the sand. The bounty that the artisanal fishermen bring in from the sea (especially the lobsters) means that the many restaurants around town always have the freshest and best seafood. The village's location about a mile or so off the highway also helps keep it a quiet, peaceful place to live or a good getaway spot.
2. Montañita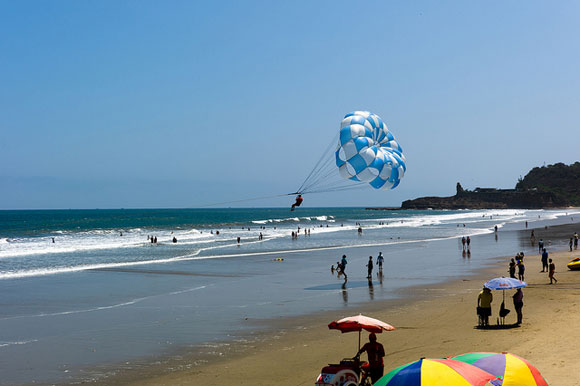 Probably the best-known small town on this part of Ecuador's coast, Montañita really stands out as a unique location. It is a mecca for surfing enthusiasts from all over North and South America, and even Europe. This eclectic blend of people gives this resort/party town an interesting mix of languages, customs, and restaurant options. While probably not the most relaxing place to live, its active nightlife and variety of eateries makes it a favorite dinner spot for the neighboring towns of Olon and Manglaralto, and a great place to have a "wild weekend."
3. Ayampe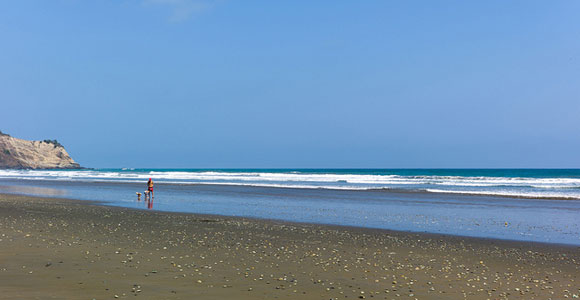 Looking for a quiet beach and lush, tropical vegetation? Then check out Ayampe. This is a very small town. There are only two access roads from the main highway, and none of the local roads are paved. But Ayampe boasts a wide, beautiful beach and access to the Rio Ayampe trail, where you can walk through stunning rainforest along the Ayampe River, or even hike the 15 miles or so over the hills to Puerto Lopez. The town has many great places to stay, and several small restaurants. It is a place where expats and the local community live in harmony with each other, all appreciating Ayampe's special beauty. This is also a great place to learn to surf, as not only are the beaches less crowded than Montañita, but locals also maintain that the waves in Ayampe are superior.
4. Salango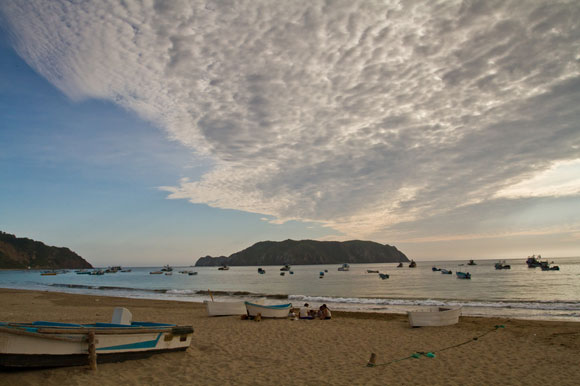 Both my wife and I were taken with the charm of the small town of Salango. Primarily a fishing village, it also provides repair and refit services for the local fishing fleets. We enjoyed a delicious lunch at a small family-run restaurant on Salango's malecón (boardwalk), where we had a picture postcard view of the beach and Isla Salango, the small island just off the coast. This island features its own small sandy beach, and you can rent ocean kayaks to paddle across the harbor to visit. Boat tours, fishing trips, and a museum also attract visitors to this hidden gem.
5. Puerto Lopez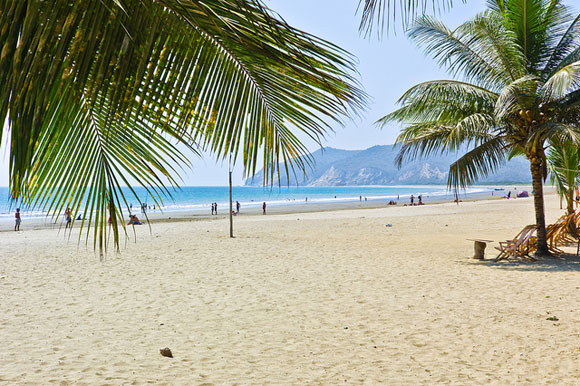 With a population of about 16,000, Puerto Lopez is the largest village between Salinas and Manta. As such, it is an important shopping center for many coastal towns, since it has a large grocery store, appliance centers, hardware stores, and so on. But that is not why it made this list of great beach towns. Puerto Lopez is in the final stages of a complete re-work of their malecón. The newly installed brick walkway and cobble stone street runs more than two miles along one of the widest and flattest beaches on the coast. When completed, the malecón will include public restrooms and changing areas as well. The city has also moved all of the fishing boats to the south end of the beach around the pier, freeing up the rest of the sand for fun in the sun. Beautiful waves and terrific views of the surrounding Machialla National Park make this a very special location.
6. Santa Marianita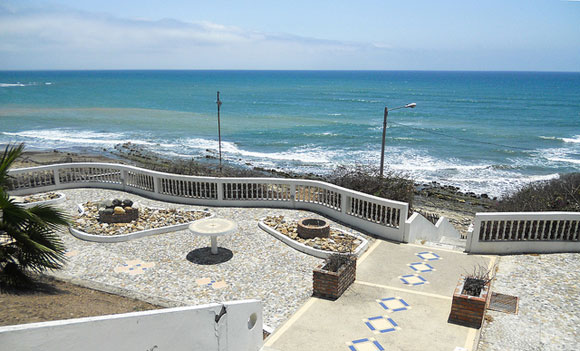 Only 15 minutes south of Manta, the quiet little beach of Santa Marianita is just starting to be discovered by Ecuadorians and expats. The steady sea breezes have made it a great place for kite surfing, but the long sandy beach and some wonderful local restaurants are also attracting attention. Although small now, several new developments have begun that should bring even more attention to this up-and-coming beach town.
7. San Jacinto/San Clemente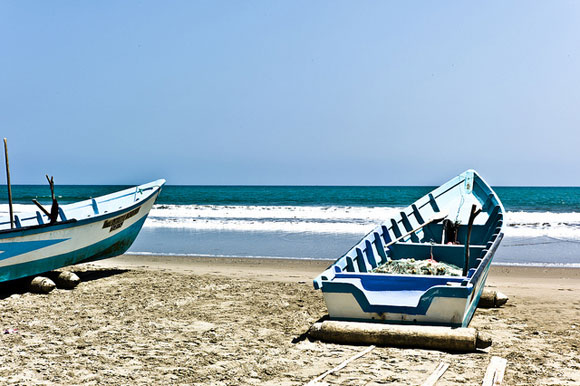 On the other side of Manta, less than an hour north, you will find the twin cities of San Jacinto and San Clemente. These two towns are located just where the hills march down to the ocean, separating the southern beaches from the northern ones. Each town was popular with Ecuadorians for years, and over time they have grown so close that it is hard to tell where one ends and the other begins. Together, they give you a look at what Ecuador's beach resorts were like 20 or 30 years ago. In these towns there is still very much a small-town feel, with a setting that is perfect for family fun. In fact, there is a big emphasis on family, with several parks, playgrounds, and churches. The beaches are beautiful, with room for both fishermen and swimmers, and the towns have a variety of affordable hotels and hostels. Of course there are plenty of seafood restaurants, but you will also find plenty of beef, pork, and chicken from nearby farms on the menus.
Ecuador is full of great beach destinations, all of them wonderful places to visit. And who knows? Maybe one of these idyllic beach towns could be your new home.
Get Your Free Ecuador Report Here:
Learn more about Ecuador and other countries in our daily postcard e-letter.
Simply enter your email address below and we'll send you a FREE REPORT – Ecuador: Live Like Royalty on Your Social Security.
This special guide covers real estate, retirement and more in Ecuador and is yours free when you sign up for our postcards below.
Get Your Free Report Here