When I first visited the central Mexican highlands town of Patzcuaro, I came to understand what draws expats to the area. At 7,200 feet in elevation, the air is crisp and cool; even in July, it's mild enough that you'll want warm clothes. The local culture is rich and vibrant. Patzcuaro is large enough to have most of what you need, but small enough that you'll know your neighbors—and more opportunities for fine dining, shopping, and healthcare are only an hour's drive away in Michoacán's capital city, Morelia.
Are you interested in retiring abroad? Yes | Not Sure Yet
While here, I met Georgia Conti—a 70-year-old, single retiree originally from Galena, Illinois, who moved to the Patzcuaro area in 2008 to satisfy her bird-watching hobby. She says, "I am a serious birder who leads visiting birders and I provide financial support to Mexicans to advance their birding skills."
Georgia says that she has always enjoyed traveling. Her job as a public health administrator has enabled her to live in far-flung places that ranged from Turkey to above the Arctic Circle in Alaska, where she worked for 20 years before moving to Seattle.
"I wanted to live outside of the U.S. when I retired. My husband at the time and I came here since we had friends who lived in Morelia," Georgia says. "We were looking for a place with birds, and someone in Patzcuaro suggested we get together with a local resident who had done guided walks behind what became my current house. We parked near a broken down cabin with a yard full of weeds, but it was just a field away from Lake Patzcuaro, which is a great place for birds.
"We had made a list of what was important to us, and this property checked all the boxes. It was near enough to a major airport and not so far from the U.S. if things got screwy. We didn't want to live in a hot, humid climate. It was close enough to Morelia, which has every store that you can imagine, and good healthcare, and it had great birds. We decided that this would be the location of our main house.
"The property wasn't listed," Georgia says, "so we contacted the owner, who drove out from Mexico City to meet us. We made a big down payment into his account, and had the paperwork put in our names. Two days later, it was ours—no lawyers or professionals involved.
"No one had an architect or an engineer back then; those types of businesses didn't exist here in 2006," Georgia says. "Instead, we penciled out a drawing and hired someone to build it the way we wanted it. Now I have a spacious, beautiful, traditional-style, two-story home with a big patio to take advantage of the view of the lake, a large workshop, and a two-bay garage. I have a water fountain for the birds and three hummingbird feeders. I also have a fully furnished casita on the property that I use for guests or that I could rent out, if I wanted."
The house is near the edge of Lake Patzcuaro on the outskirts of the small village of Arocutin. Georgia says, "I'm far enough from the village that I don't get any noise from there, not even during the festivals that the town puts on."
Expats here are connected to the local community.
Patzcuaro has a small, close-knit expat community. "Most of them are from the U.S. or Canada, and nearly all the expats in Patzcuaro speak English," Georgia says. "Patzcuaro's expat community is different from other communities, I think. People here are more connected to the Mexican community than in other expat havens."
When she gets the urge to leave her nest by the lake and venture further afield, she has several destinations to choose from. "I like going places to see birds, like Tacambaro, a town about a 90-minutes from here. I'll sometimes visit one of the many hot springs in this area. Morelia is a beautiful city with a lot of history and some great restaurants," she says. "I'll go there once or twice every month for shopping, eating, and medical care. If it's something minor, I'll go to the clinic in Patzcuaro," she says, "but I go to Morelia for anything serious."
Georgia's cost of living is quite low. Excluding trips to the U.S., she says, "I'm spending less than $1,500 per month and I live a good life. I don't need to buy a lot of stuff, but even when I travel, it usually doesn't mean spending a lot of money. When I go to the beach, I don't stay at budget hotels but I'm not at the top-end resorts, either. Since I'm living here, and not vacationing, it's a lower cost of living."
Get Your Free Real Estate Report Now
Sign up for our free daily Postcard e-letter and get a valuable free report on the The 5 Best Places to Buy Real Estate In 2023.
Related Articles
How to Move to Mexico – Complete Guide
Six Pueblos Mágicos Where You Could Happily Retire
Is it Safe to Travel in Mexico?
Upcoming Conferences
The Only 2023 Fast Track Costa Rica Conference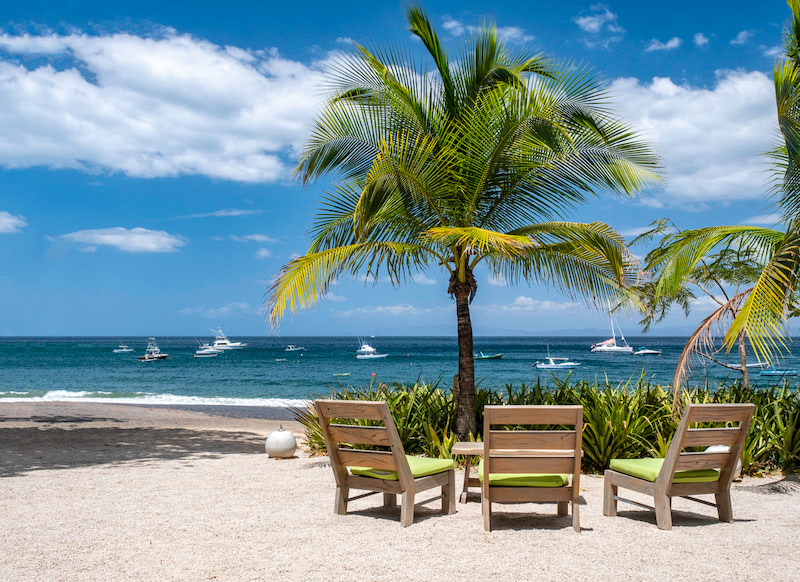 If your dream retirement involves stunning beaches… lush green mountains… a perfect year-round climate… first-rate healthcare… incredible value for money (a couple can live well on $2,109 a month—including rent!)...
Join our Costa Rica experts and expats in June and discover true Pura Vida.
REGISTER NOW, SEATS LIMITED: EARLY BIRD DISCOUNT HERE
---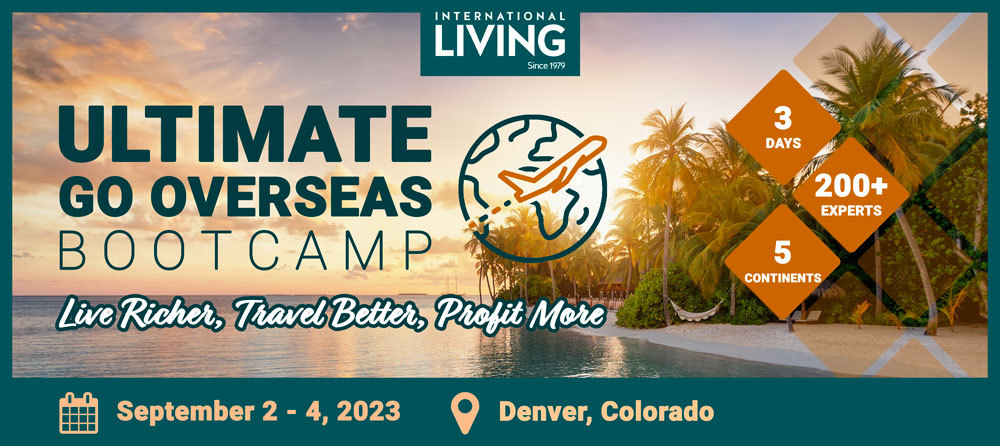 Most Popular Products
Popular Articles You May Also Like