Back in the U.S., David Krueger, a nuclear engineer in the medical field, worked gruelling hours, spending much of his 36-year career on the road.
"I remember I was at a Hilton and they celebrated my 220th night at one of their properties that year. Realizing I was never home really bothered me," says David, 61. "I was sick of working so much."
Nancy, 65, comes from South Padre Island, Texas, and used to build pool tables that were manufactured and sold through Sam's Club at road shows. "But that was before the great recession and people just stopped buying them," she recalls.
David first came to Tambor, Costa Rica, on the bottom of the Nicoya Peninsula in 1997. However, it was in 2015 that he made his first "discovery trip" as he calls it. "I went to Monteverde, Quepos, and Manual Antonio. After that I subscribed to International Living magazine.
"I would read every issue. It gave me lots of great ideas. Colombia, Ecuador—places with good healthcare and stable governments. But I decided Costa Rica is the best. Especially with 100% renewable energy and 25% reserved land. Plus, on the road it's tough to eat well but here in Costa Rica it is much healthier."
In 2018 David attended the International Living Fast Track Costa Rica conference in San José. This treasure trove of information at the in-country event coupled with work exhaustion, indeed, fast tracked him and Nancy to Costa Rica.
"I read the retirement guides. I had joined RETA, which is featured in IL, and really began thinking of the Southern Pacific area of Costa Rica," says David.
"I spent two weeks in Guanacaste and La Fortuna. I looked at a lot of crappy places with no views up north. I drove the road of death to San Isidro. It was 12,000 feet high and too cold. Then I stayed in Uvita and Ojochal. I loved the area and the beaches, but didn't find anything I liked. I had a couple of realtors looking for me."
Then he discovered Platanillo. Located under 20 minutes inland from the laid-back surfer town of Dominical and approximately 35 minutes to San Isidro de El General—the Southern Zone's main city of commerce, "I was convinced this was the place. I wanted to see the sunset but wanted cooler weather." 1,300 feet was the sweet spot."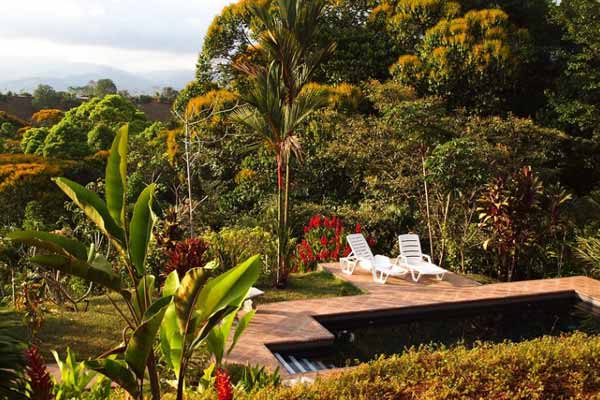 When the couple viewed a 2,500-square-foot, open-air, three-bedroom, two-bathroom home with mountain views and beautiful gardens ripe for growing literally anything—and for the incredible bird watching of which Nancy is so fond—they knew they had found their dream home.
"My realtor worked with the guy who built this house. In December of 2018, I made an offer," says David. "We worked out the financing by getting a bridge loan and I refi-ed my home in Colorado."
They closed in March of 2019.
"In April that year we came down here with four giant bags. We had to go back and bring more stuff, but we have been here full-time now the last two plus years," adds David.
Sitting at their home with a glass of wine looking across the valley, Nancy pointed out the 20 hectares (50 acres) she recently purchased to reforest.
"I was very involved in South Padre Island to recreate the dunes system by planting plants," says Nancy. "I learned to make policy to bring about this whole change. Now it is a beautiful ecosystem. It is the proudest thing I have done. It wasn't for money, it was for love. If I can do dunes then I can do rainforest. Now the awareness is there to help the earth."
"We feel integrated into the community already," David adds. "We have a great feria (farmers' market) here. We do go to Uvita for big grocery shopping, make our trash drop off, and go to Aeropost.
"Here we have no stress. I lost 15 pounds. My blood pressure is down. I eat real food. We have 40 pineapple plants and 15 fruit trees growing. We are also living on a lot less money."
Get Your Free Costa Rica Report Here:
Learn more about Costa Rica and other countries in our daily postcard e-letter. Simply enter your email address below and we'll send you a FREE REPORT – Costa Rica: The Land of Pura Vida
This special guide covers real estate, retirement and more in Costa Rica and is yours free when you sign up for our IL postcards below.
Related Articles
Best Places to Live in Costa Rica: Five Top Expat Havens
In Photos: The Top 5 Beaches in Costa Rica
Upcoming Conferences
The Only 2023 Fast Track Costa Rica Conference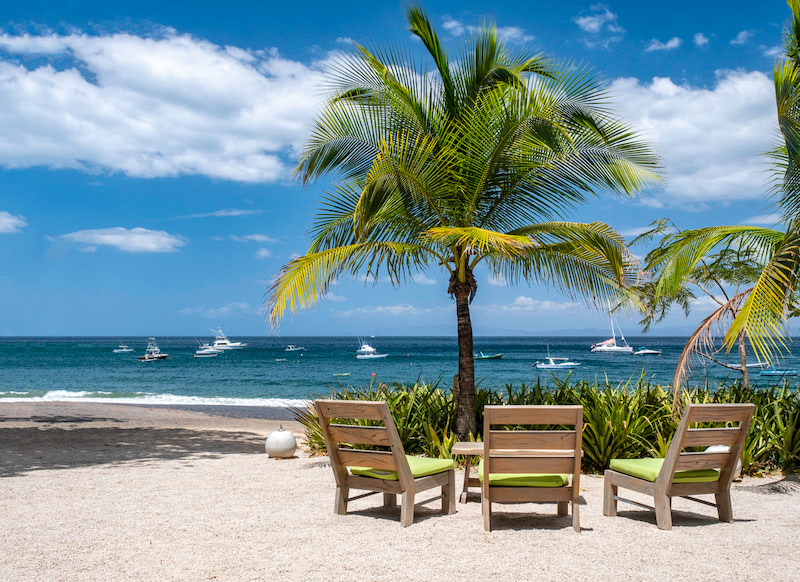 If your dream retirement involves stunning beaches… lush green mountains… a perfect year-round climate… first-rate healthcare… incredible value for money (a couple can live well on $2,109 a month—including rent!)...
Join our Costa Rica experts and expats in June and discover true Pura Vida.
REGISTER NOW, SEATS LIMITED: EARLY BIRD DISCOUNT HERE
---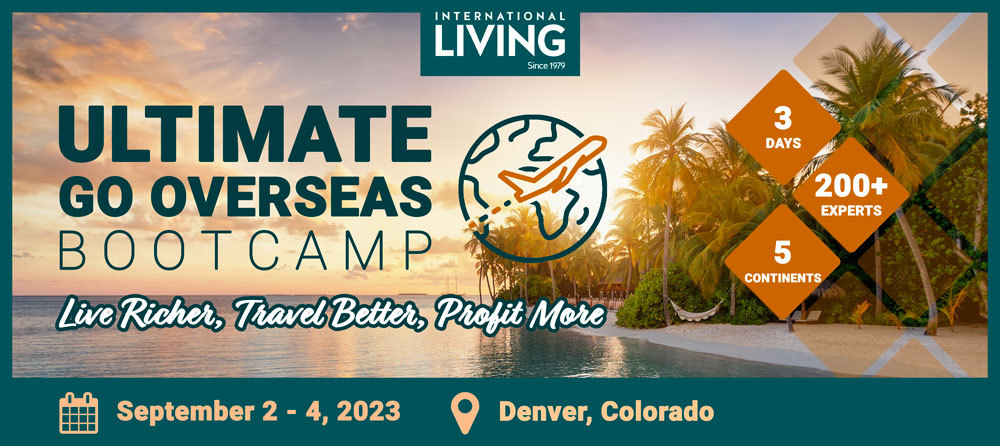 Most Popular Products
Popular Articles You May Also Like