Italy is famous for world-class wine, amazing food, and a heart-warming sense of family. So much so that wine tours, tastings, and pairings are at the top of most people's list when visiting Piedmont, one of northern Italy's most famous wine regions.
To a wine lover like me, Napa Valley native Anna Savino is one lucky expat living the dream life in the heart of Piedmont. In the Lange valley with towns like Barolo, just mention the name and it's enough to make any wine aficionado swoon.
Postcard-perfect Fossano, Anna's small town that smells like Christmas (see below), is nestled under the stunning backdrop of both the French Riviera Alps and the Italian Alps bordering Switzerland. It is so picturesque that local legend says Paramount Pictures used the highest peak, Mount Monviso, as the iconic image seen at the start of their films.
Are you interested in retiring abroad? Yes | Not Sure Yet
It is a region rich in history and boutique wineries. It is the kind of region that makes me wish my superpower was flight (instead of making wine disappear) so I could pop in for a visit any time I want.
Moving to Piedmont, Italy
Why Italy? Anna laughed and said, "fate landed me in Piedmont."
After college, keeping a promise to her family, she went on an Italian adventure to discover her heritage. To Saluzzo to teach English and where she met her husband Claudio.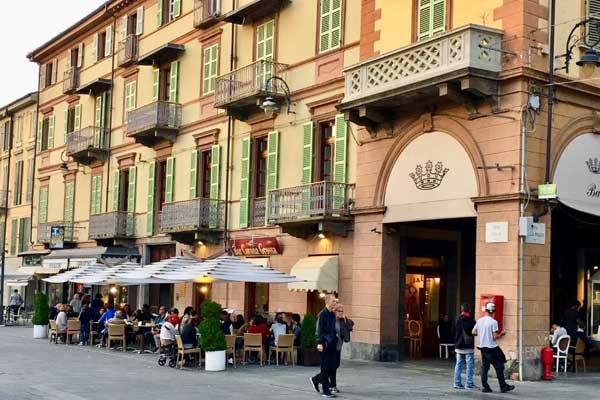 After working in California's famous Napa Valley wine country, winter in Saluzzo was harsh. So, come spring, the green vine-filled hills of nearby Barolo felt like home. It was love at first sight. With the countryside and its wine.
Growing up Italian/American was a blessing. With Italian heritage, Anna could gain residency but it was deeper than that.
"I loved the wine region as I traveled around, the authenticity of Italian life, and fell in love with the land."
Teaching English helped Anna establish herself in the town. With little English spoken there is a strong demand for native English speakers and teachers. It is a great way to find an income stream. Even now with her wine businesses, it is a great skill to have to fall back as an income stream.
But the rich wine country called to Anna's nature lover's heart.
Do What You Love
Falling in love with the exquisite wines of the Piedmont region, Anna recalls "I was shocked 15 years ago when you would taste wine in people's kitchens, taste dozens of wines with the winemakers themselves. This was an under-the-radar region at the time and I wanted to help promote the area and show people these gems I would find on a weekly basis."
In true Italian style, treating people like family, ItaliaAnna Wine Tours started in 2014. Full of laughter, great wine, and spectacular scenery, leading tours allows Anna to live her passion. Plus supports local businesses, showcases the region, and helps smaller authentic family-owned wineries thrive.
Add in fun food-related activities like truffle hunting, cooking classes, and cheese tastings and every specially tailored tour is a hit.
Cost of Living in Piedmont, Italy
When COVID hit and the tours stopped Anna and her family were thankful for Italy's low cost of living. Like most places, a lot of people struggled. But as Anna says "an average apartment rental (two-bed, one-bath) in a nice apartment is around €500 a month." Seeing the comparison of how people struggled back in California, Anna was thankful for the low cost of living.
One good thing arose. It meant Anna and her husband Claudio could put more effort into Barolo Wine Club. Now that sounds like a little slice of heaven delivered right to your door to me.
Why a Wine Club?
"Being from Napa, wine clubs were obviously not a new idea but I was shocked that up until a few years ago, they didn't exist here in my part of Italy." It seemed like the perfect way to fill the needs and passions of her clients. Plus add another income stream to their household.
"If they couldn't go to Italy, then Italy would come to them."
It was perfect timing. Starting Barolo Wine Club, a year before the pandemic Anna sighed and said "luckily in 2020 I was able to stay home and focus on improving the club with top selections, information cards with stories, and technical information. Plus, work on some virtual tastings."
Now, twice a year all of her very happy club members enjoy top Piemontese wines. Opening them is like having Christmas twice a year.
My Life in Fossano
I laughed out loud when Anna told me "walking the streets of Fossano smells like Christmas all  year round."
Famous for the iconic Italian sweet bread Panettone and baked goods, just walking to get a morning coffee is wonderful. Don't worry you couldn't mistake it for Willy Wonker's chocolate factory. The medieval, Renaissance, and Baroque architecture wouldn't let you.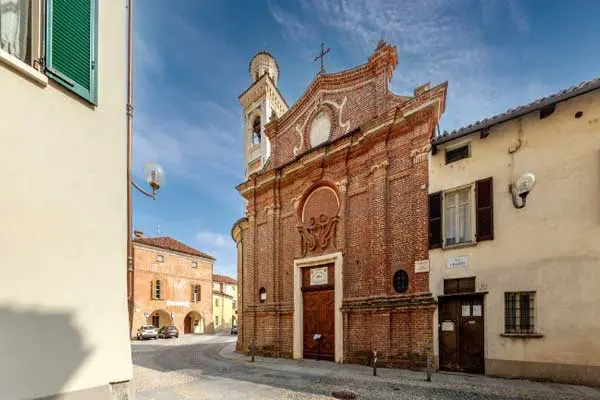 Wrapped around the 15th-century medieval castle, which is the town library, Fossano's main cobblestone street Via Roma is a classic portico lined with the main shops. It's a very residential, family-friendly city with lots of parks, tree-lined streets, and even a baseball field.
The Alpine climate is very comfortable and means you don't need air conditioning. That's good because electricity is one of the biggest expenses in Italy.
Anna says "You can live cheaply with food and rent but utilities are higher. If living in apartments then you have apartment fees, so electricity, water, heat, etc. are more expensive so people don't use a dryer, they hang out their washing."
Food is Life, Food is Passion
Pizza and focaccia are always available as a kind of street food. But even special occasion meals at fine dining restaurants cost a lot less. For €60 per person, you can enjoy a really good bottle of wine, antipasto, main meal, and a dessert.
For your everyday comforting home-cooked goodness there is a lot cheaper option. The Cucina trattoria's, Restaurant Kitchen's, where the fresh local cuisine called casalinga is served. Like a warm embrace, it's like sitting in your mother's kitchen enjoying a home-cooked meal.
However, in Piedmont, I would have to agree with famous cook Nigella Lawson when she said "I never taste the wine first in restaurants, I just ask the waiter to pour."
I'm sure one of the world's top wine regions you couldn't possibly go wrong.
To sum it up, Anna says "keep an open mind, don't get stuck on stereotypes and persevere. If things get tough, the beauty will rise and you will realize how lucky you are to be here."
Related Articles
Where is Italy on a Map of the World?
Two Beautiful Small Towns to Live in Italy
Italy Itinerary: A Journey Through Southern Italy
Upcoming Conferences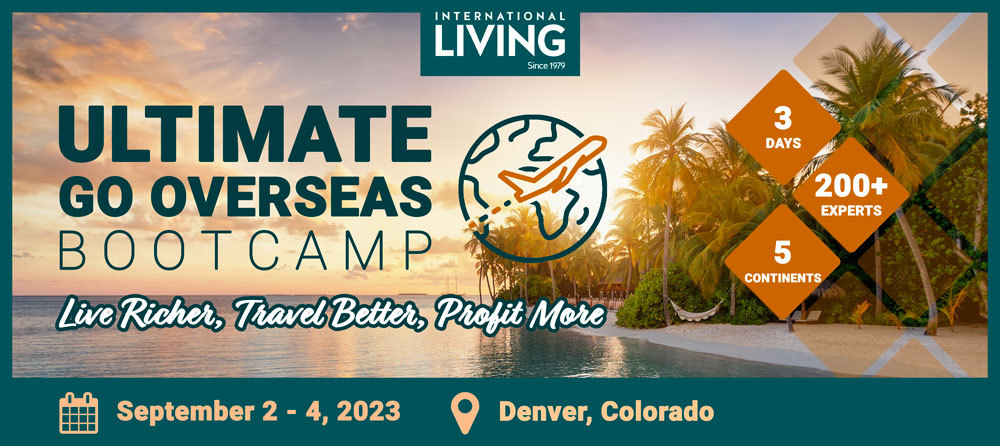 Most Popular Products
Popular Articles You May Also Like