I worked for IBM for 32 years, but if I'd stayed in the U.S., I'd have needed another job just to cover my healthcare bills.
That's the primary reason I live in Costa Rica now. I like the beaches, the year-round warm weather, and the carefree, laidback lifestyle. But most of all, I like that I can afford to look after my health.
Are you interested in retiring abroad? Yes | Not Sure Yet
My wife, Jeni, was an English teacher. I'd given more than three decades to my career, living in Raleigh, North Carolina. I'd paid my taxes and lived sensibly, and yet, when I got laid off and lost my employer-paid insurance, it was going to cost $18,000 a year to cover us both. No chance.
We were faced with a choice between staying in the U.S. and continuing to work, or finding somewhere in the world we could truly live off of our retirement.
I had this idea of moving outside the U.S., but I was going to have to convince Jeni that it was the way to go.
In the end, it was she who convinced me. In the summer of 2013, Jeni visited the beach town of Puerto Viejo on the Caribbean coast of Costa Rica. As it happens, at the same time, our daughter was also in Costa Rica, learning Spanish in Tamarindo on the Pacific side of the country.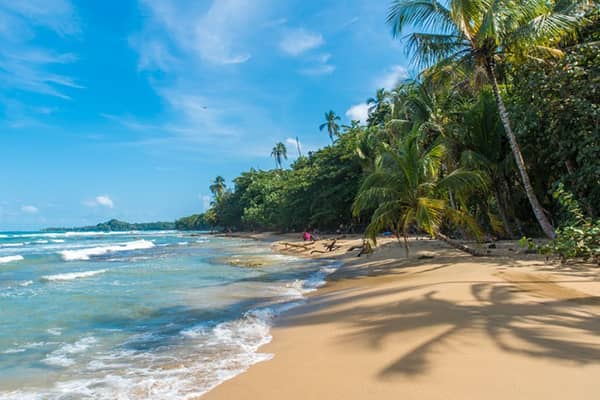 Jeni and I had been considering a few places for an overseas retirement—Thailand, Vietnam, Mexico, Panama—but when the two girls came back from Costa Rica, raving about how great it was, the decision was pretty much made. We'd be moving to Costa Rica. Fine by me.
The girls loved their trips, and felt completely comfortable traveling around Costa Rica. They felt welcomed by the locals, too. But there's a difference between a vacation and actually moving somewhere full-time. They both said that living at the beach would be difficult, because it's just too hot for their tastes.
Plus, keeping a home cool in that heat is costly. We didn't want to be running the a/c constantly. So, while Costa Rica got the nod, we were looking for somewhere with a naturally comfortable climate.
In February 2014, Jeni and I went on a tour of the Central Valley just north of the capital, San José. What can I tell you? By that October, we had our residence visas approved, and we were hopping onto a plane with everything we had in 10 suitcases, no looking back.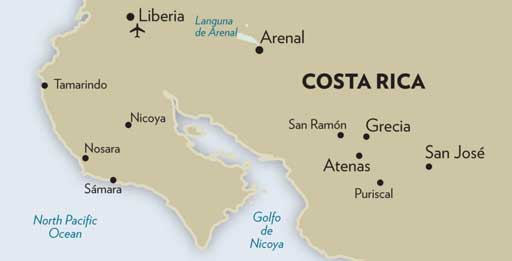 For the first few years, we settled in San Ramón, a quiet town in the highlands of the Central Valley. We rented a cabin in the woods, just two bedrooms. That cost us $700 a month, with utilities included, and someone to come in regularly and keep house for us. It was blissful. We'd sit on rocking chairs on the porch and watch the wildlife pass through. I couldn't begin to name all the different birds that were there, and there were also mammals like sloths and coatimundi. Endless entertainment, and it was always comfortable enough to throw the windows open and let the healthy breeze flow through.
Eventually, though, we felt like a change of scene. One of the joys of relocating overseas, and of renting, is that you can move around. We actually found that we both enjoyed being around the buzz of people and activity. So we moved to the capital, San José, to be closer to the bus terminals, shopping, entertainment, and the airport.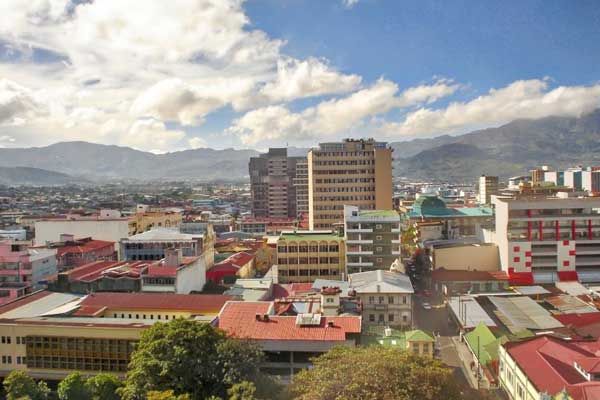 In San José, we rent a two-bedroom furnished apartment in an enclosed, secure complex of about 10 units. It's got a shared courtyard, a private garden, patio, and balcony. That costs us $600 a month. Water is included in the rent, and we pay $60 for internet and $50 for electricity. In total, we spend about $2,500 a month, which allows us to travel often to Mexico, the U.S., and Canada.
And as for that initial reason for moving here: The healthcare. Currently, we pay about $5,500 a year for both Caja (Costa Rica's public healthcare) and for supplementary private insurance. It's a great deal compared to the $18,000 it would have cost us in the States, and that's without even considering the amount we'd have been spending on copays.
Thing is, we don't even need the healthcare system here as much as we would have in the U.S. I mean, within about a year of moving here, I went from 230 pounds to just 180 pounds. That wasn't through any special effort or exercise regime—it was just that I was walking a lot more and eating a lot more simply.
Produce here is excellent. Fresh, inexpensive, and incredibly tasty. When that's part of your diet, you can't help but get healthier. Local staples like rice and beans, grilled chicken, salad, plantains…those are what you get at the little local restaurants. You can get U.S.-style food, and the same chain restaurants as at home, if you want to. But after a while living healthily, you get to the point where you no longer want that sort of thing. And your body rewards you.
And what do we get up to, now that we've moved to the city? I've become very interested in exploring Costa Rica using its excellent, inexpensive bus system. So much so that I now run a Facebook group called Costa Rica by Bus. It's got over 10,000 members, so it keeps me busy. Jeni enjoys sewing and quilting. And we also enjoy frequent trips to the beaches, jungles, and hot springs in Costa Rica, and getting together with friends all over this wonderful country.
We continue to consider Plan B retirement scenarios, but everything always comes up short when compared to our lives in Costa Rica.
Get Your Free Costa Rica Report Here:
Learn more about Costa Rica and other countries in our daily postcard e-letter. Simply enter your email address below and we'll send you a FREE REPORT – Costa Rica: The Land of Pura Vida
This special guide covers real estate, retirement and more in Costa Rica and is yours free when you sign up for our IL postcards below.
Related Articles
Guide to Healthcare in Costa Rica
Best Places to Live in Costa Rica: Five Top Expat Havens
Is it Safe to Live in Costa Rica?
Upcoming Conferences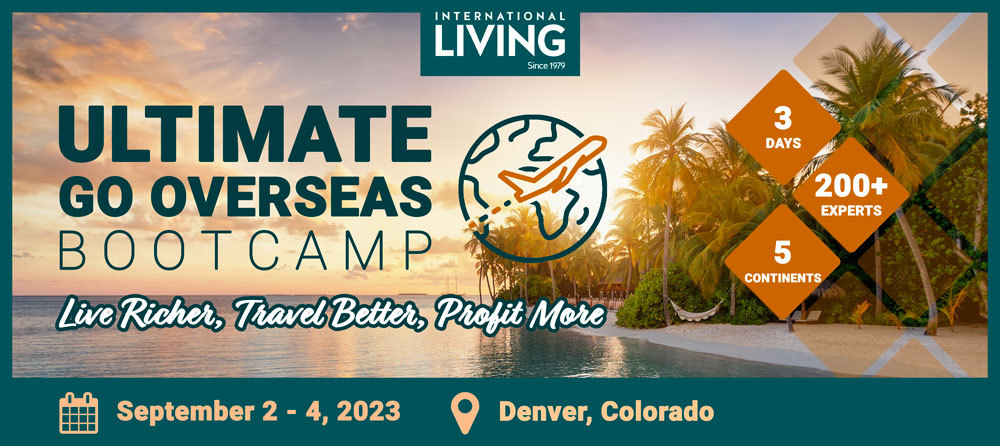 Most Popular Products
Popular Articles You May Also Like