For eight years, New Jersey native Michelle Bottalico has been calling the northwestern Italian city of Turin home. Along the way she's met her husband-to-be, acquired Italian citizenship through ancestry, and furthered her photography business.
"After traveling around Italy, I liked it so much that I decided to look for work and live here. I was already a photographer in the U.S., and this was something I could do in Italy too," she says.
Are you interested in retiring abroad? Yes | Not Sure Yet
Today, Michelle specializes in portrait photography—taking photos of babies, children, families, and bridal couples. Her clients are both Italian and foreign, including American expats who are working in Turin.
"I do photo shoots for them so they can remember their time living in the city," she says. "I don't work in a studio because I prefer a more spontaneous style, and if I'm not working in clients' homes, I use the city of Turin as a background," Michelle says.
Surprisingly, Michelle's journey to Italian citizenship was not that challenging. Though she has several Italian ancestors, she was able to acquire citizenship through her great-great grandfather, who allowed her to meet all of the requirements.
"Obtaining Italian citizenship was a very quick and straightforward process once I came to Turin and applied. They processed my paperwork and my citizenship was ready a few months later. Applying in Italy is faster than applying through a consulate in the U.S., which can have a waiting period of years. The hard part came before I applied when I had to research my family´s genealogy and track down all of the documents I needed for the application, then send them out and pay for the official seals and translations," she says.
Michelle has become enamored with many aspects of her new life in Turin, which has a population of about 900,000 people.
"I love speaking Italian, the open air markets in the city (especially the biggest one, Porta Palazzo, which has a section in the back where the local Piemontese farmers sell the food they grow), the closeness to the Alps where there are beautiful places to hike, the more relaxed way of life Italians have…the tradition of aperitivo in the evenings (going out for a drink and dinner buffet at a little more than the cost of the drink), and the opportunity to see new ways of life," she explains.
Turin is the capital of Piemonte (Piedmont), a region that's celebrated for its Barolo wine and truffles, as well as its chocolate, rice, and breadsticks. Piemonte is also the birthplace of the Slow Food movement. In addition to its rich cuisine and dynamic cultural offerings, Turin has much to offer socially.
"Turin is full of bars and restaurants and places to go out, and there are a lot of events and festivals in the city. I have met people through Couchsurfing, which along with the hospitality part of it, also organizes social events, and Meetup, which posts many different kinds of events, including a group for people who like learning languages to practice them, where I met my fiancé," says Michelle.
Despite it being a cosmopolitan city, Michelle says that rent, internet plans, and groceries are affordable in Turin.
"I was surprised how much food cost at the supermarket on recent trips back to the U.S. I am able to spend less here on food. I like the open-air markets because of the wide selection of fruits and vegetables and also because they are affordable. Markets were not a common thing where I grew up, and farmers markets in New Jersey tend to be seasonal and pretty expensive. Some things are much cheaper in Italy, for example olive oil, wine, saffron, fruits and vegetables. Other things are much more expensive, especially foreign products like maple syrup."
Michelle has explored much of Italy, but she says that visits to some of her ancestral towns have been the most memorable.
"I visited the little mountain town my great-great grandfather came from in Liguria… It had only 16 elderly inhabitants left. The people were kind to me and interested in the fact that my ancestor came from that place, and the kind lady who owned the tiny grocery store in the village invited me to lunch, as it was a feast day there was a delicious seven course meal and I met an elderly man who was the last one living with the same last name as my ancestor. I saw the church my great-great grandfather was baptized in and visited the cemetery with its little medieval church. It was an emotional experience."
Related Articles
Guide to Visa and Residency in Italy
Move to Italy and Enjoy La Dolce Vita (the Sweet Life)
Italy Itinerary: A Journey Through Southern Italy
Upcoming Conferences
The Only 2023 Fast Track Costa Rica Conference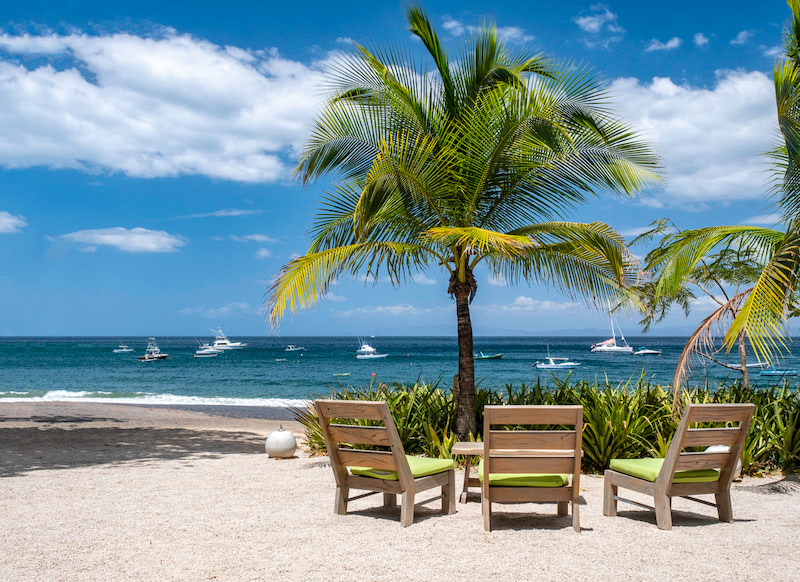 If your dream retirement involves stunning beaches… lush green mountains… a perfect year-round climate… first-rate healthcare… incredible value for money (a couple can live well on $2,109 a month—including rent!)...
Join our Costa Rica experts and expats in June and discover true Pura Vida.
REGISTER NOW, SEATS LIMITED: EARLY BIRD DISCOUNT HERE
---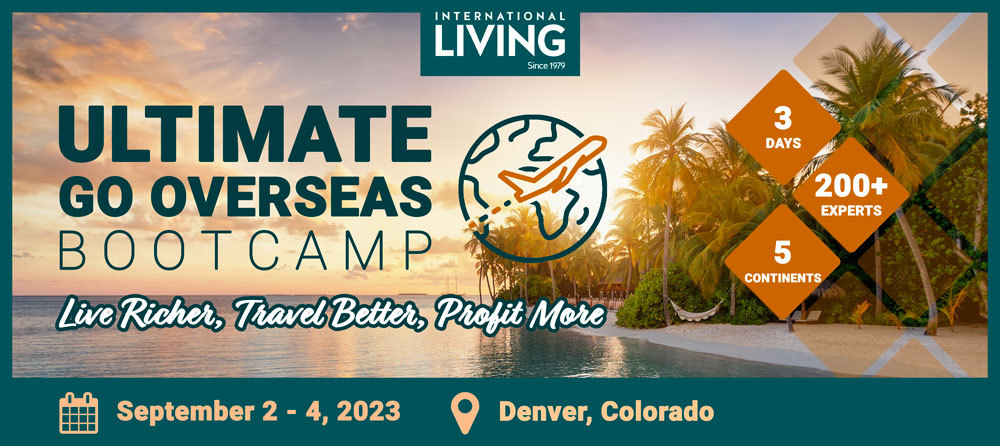 Most Popular Products
Popular Articles You May Also Like