Where is the best beach town in Ecuador to hang your hat? Well, that depends entirely on the lifestyle, climate, and environment you're after, of course. Because not every beach town is created equal.
That's especially true in Ecuador, where every journey along the country's 530–mile long Ruta del Sol coast, from the border with Peru northward to Colombia, takes you through several diverse eco-systems. Also known as the Ruta Spondylus (for the spiny red mollusks found in the sea here), this highway has been improved considerably in recent years as hopes abound that coastal Ecuador will one day become a major tourist attraction.
For now, though, should you think of settling along this coast, you'll have to be content with small-town amenities and, in most cases, limited healthcare. The flip side is that the beaches are wide and pretty and, in many cases, you'll have them all to yourself.
If you have two weeks to spare you can easily check out the following areas:
Salinas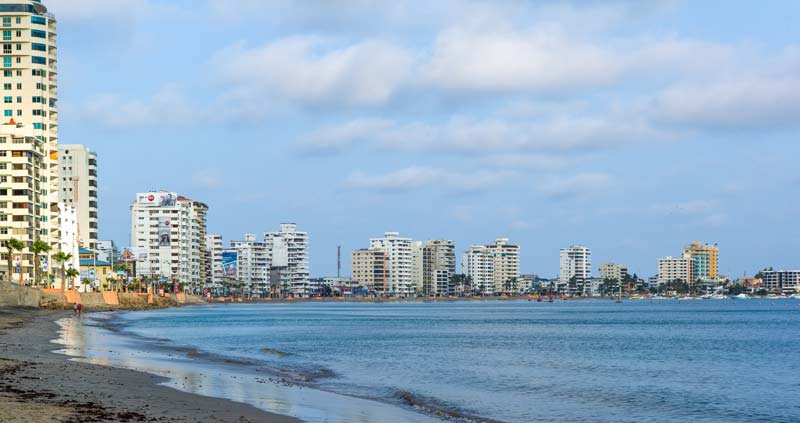 Salinas is a fully-fledged beach resort—among Ecuadorians, it's probably the country's best-known resort. This is the place for those who like all amenities: modern condominium buildings (which line much of Salinas's miles-long beach), restaurants, coffee shops, bars, and discos. Plus there's regular bus service to Guayaquil, only two hours away, which has an international airport.
The beach here is wide, sandy, and clean, bordered by the blue, calm Pacific waters. While the entire beachfront is bustling during peak periods, it tends to quiet down as you go west along the water.
Playas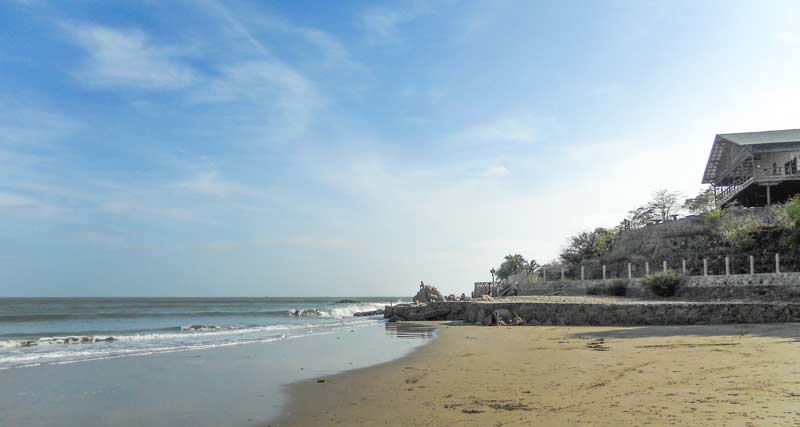 Close to Guayaquil on the south coast of the Santa Elena Peninsula, you will find the resort community of Playas. Although smaller than Salinas, Playas offers many of the same amenities and services. The nature of Playas is changing rapidly from that of a small fishing village to a major vacation center. A number of new condo projects are either under construction or on the drawing board. Things are looking up in Playas however, as an upgrade to a nearby port and plans to move the Guayaquil airport out of downtown to a site between Guayaquil and Playas has spurred growth and infrastructure improvements.
Ballenita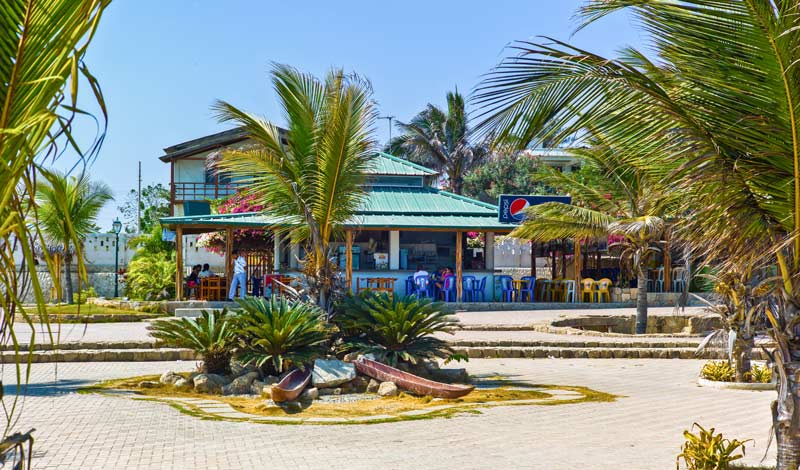 Situated at the start of the Santa Elena peninsula, Ballenita is often overlooked by people headed to Salinas, Chipipe, or Punto Carnero. However, expats are now finding that it deserves a closer look.
This is perhaps the fastest growing expat area in Ecuador, as many are taking advantage of the low cost of property and land here. Ballenita is also undergoing a renovation project, with work on the new malecón and a whale-watching tower currently underway.
Ayangue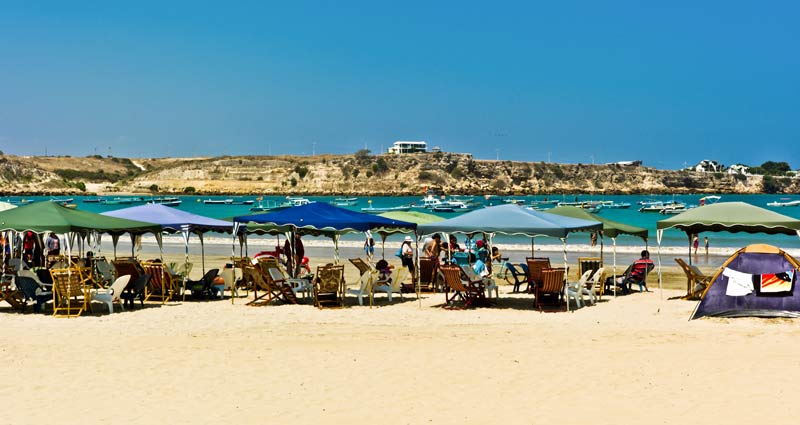 Less than an hour north of Salinas, Ayangue boasts a beautiful, near circular harbor formed by small cliffs. This gives it a wide, sandy beach that is great for fishing boats and folks who just want to relax on the sand. The bounty that the artisanal fishermen bring in from the sea (especially the lobsters) means that the many restaurants around town always have the freshest and best seafood. The village's location about a mile or so off the highway also helps keep it a quiet, peaceful place to live or a good getaway spot.
Olón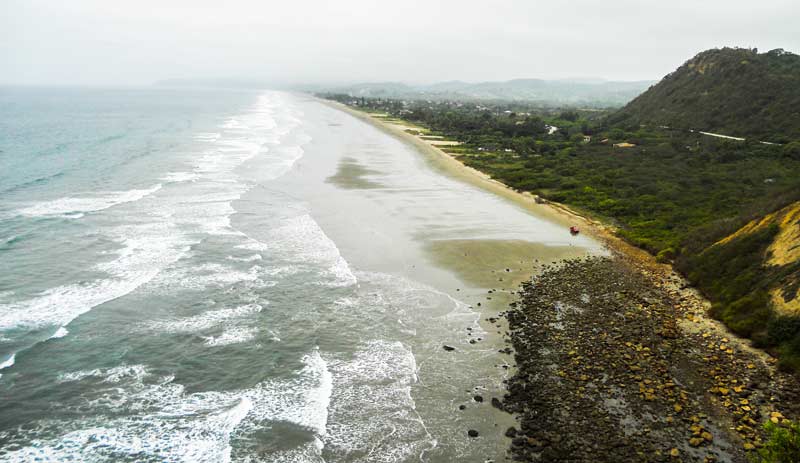 You won't find any high-rises, or high-end hostels here. What Olón and the surrounding area do offer is peace and quiet, a pleasant community of beach houses, and a natural setting that appeals to the naturalist, vacationer, birdwatcher, and sportsman.
Montañita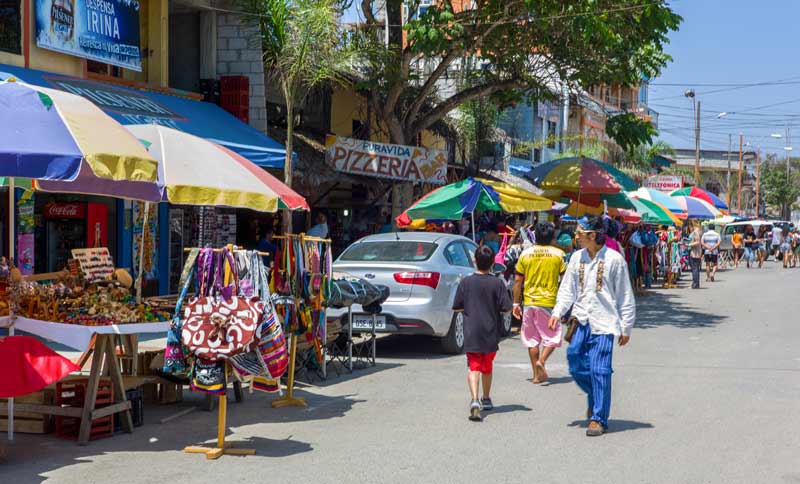 Montañita is a vibrant town like no other on the Ecuador coast. Don't bother showing up here if you aren't interested in having fun. Forget "Happy Hour"—it's "Happy Day" all day and night in Montañita. Music, eateries, and cocktail stands abound in what is known throughout the country as Party Central. With excellent surfing, a variety of accommodations from backpacker hostalsto upscale hotels, and all this revelry, Montañita attracts a constant stream of visitors and is absolutely packed during holidays.
Puerto Lopez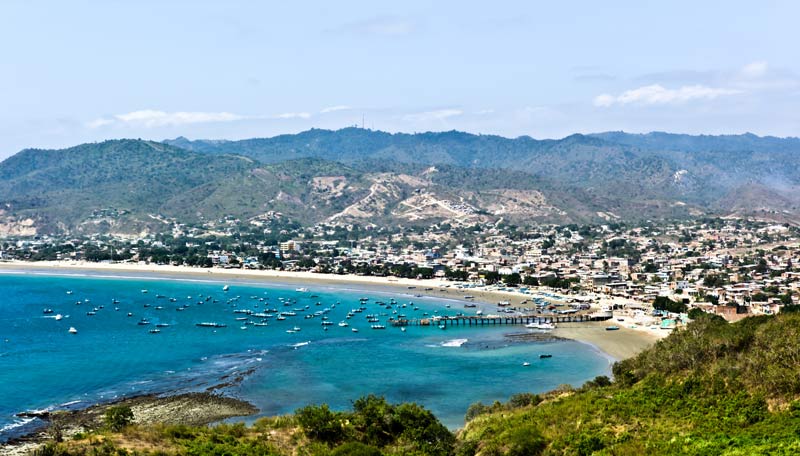 Always one of our favorite beach towns in Ecuador, Puerto Lopez is in the Manabí province. Puerto Lopez sits on the beach at the heart of a crescent bay rimmed by lush jungle-covered hills. This is a popular spot for whale watching from June to September and for daylong boat trips to nearby Isla de la Plata, sometimes referred to as the "Poor Man's Galapagos," for the Blue-Footed boobies, iguanas, and sea lions found here. Also nearby is the Machalilla National Park and its popular Los Frailes Beach.
Puerto Lopez features a completely re-built brick walkway along their malecón, and an updated pier area.
Ayampe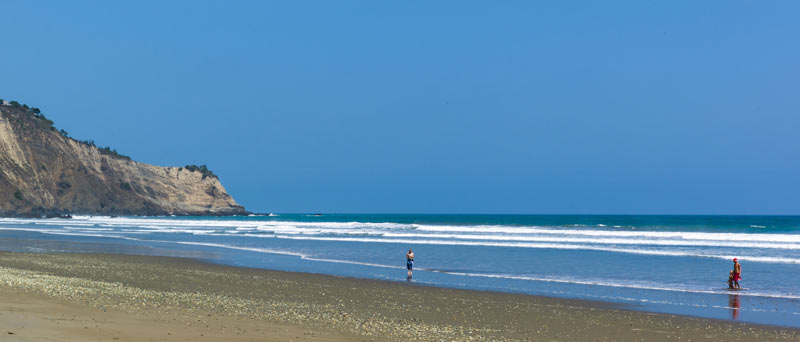 Looking for a quiet beach and lush, tropical vegetation? Then check out Ayampe. It boasts a wide, beautiful beach and access to the Rio Ayampe trail, where you can walk through stunning rainforest along the Ayampe River, or even hike the 15 miles or so over the hills to Puerto Lopez. The town has many great places to stay, and several small restaurants. It is a place where expats and the local community live in harmony with each other, all appreciating Ayampe's special beauty.
Manta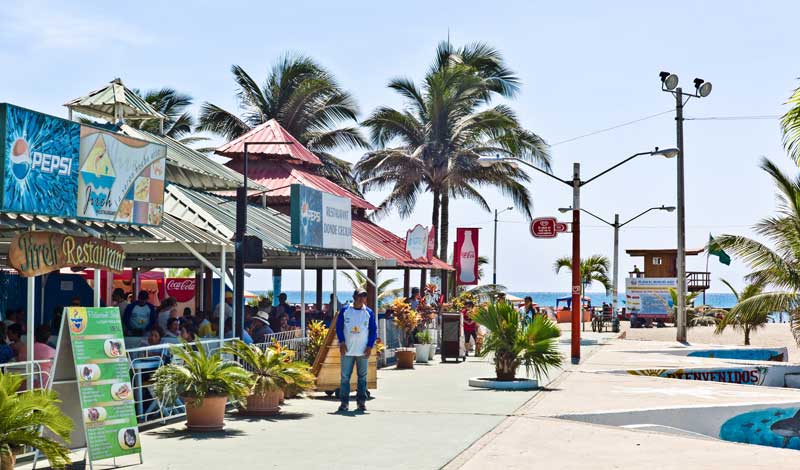 In the Manabí province, Manta is Ecuador's third-largest and fastest-growing city (and the busiest and largest commercial fishing port in the world), and you'll find all the services and facilities you'd expect. Because of the port and the many fish-processing plants located here, Manta has a bit of an industrial feel. There is a well-organized expat community, but bargain properties are harder to find, snapped up by Ecuadorians who rent to the growing number of workers flocking into the city to build a new oil processing facility near here.
Crucita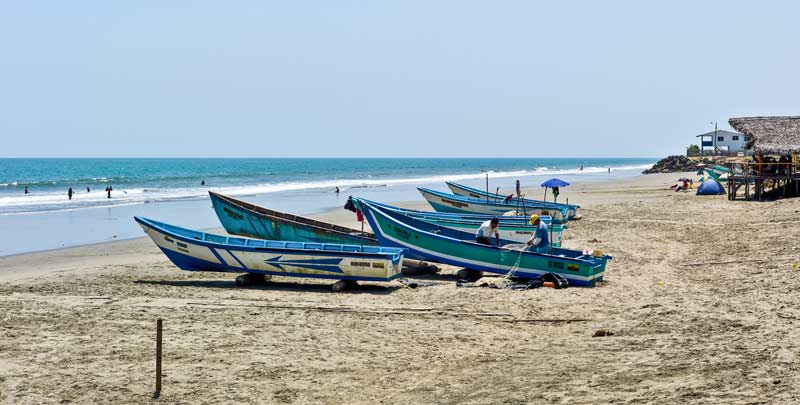 For a relaxed lifestyle, look 35 minutes north of Manta to the small town of Crucita, with a rapidly growing expat community. Not much goes on in this little fishing town, and for major shopping you'll need to go to Manta or Portoviejo, but that's exactly what many expats here appreciate about Crucita.
Santa Marianita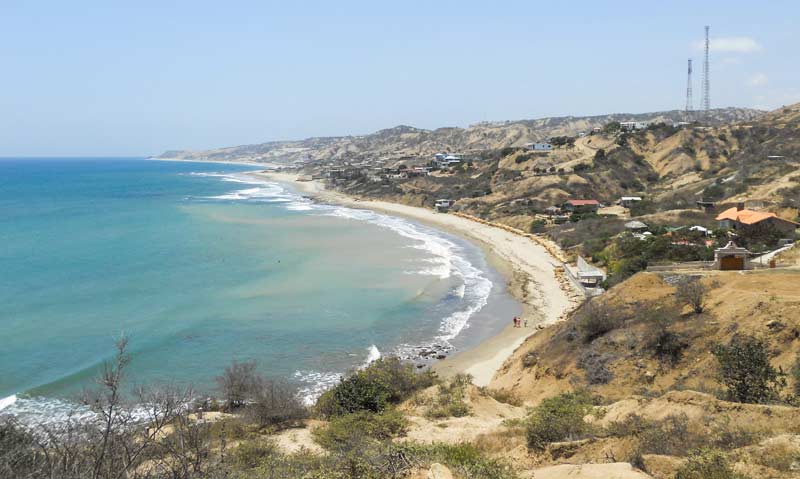 Just south of Manta, the beach community of Santa Marianita is growing by leaps and bounds. With a beautiful beach in a setting so peaceful you won't believe Manta is less than 30 minutes away, this beach offers new home and condo developments, and still has land available if you are looking to build your own place on the Pacific Ocean.
Canoa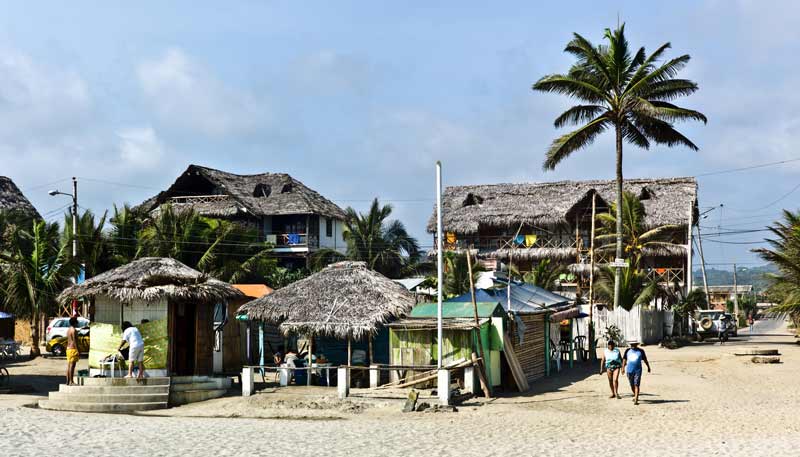 The small town of Canoa is a surfer and backpacker town with a pretty beach and a youthful energy. It's just now reaching its stride, and there are plans to further develop this area into an even bigger tourist destination. Although the town was damaged in the earthquake of April 2016, it recovered quickly and now offers the best bang for your buck along the coast.
San Jacinto/San Clemente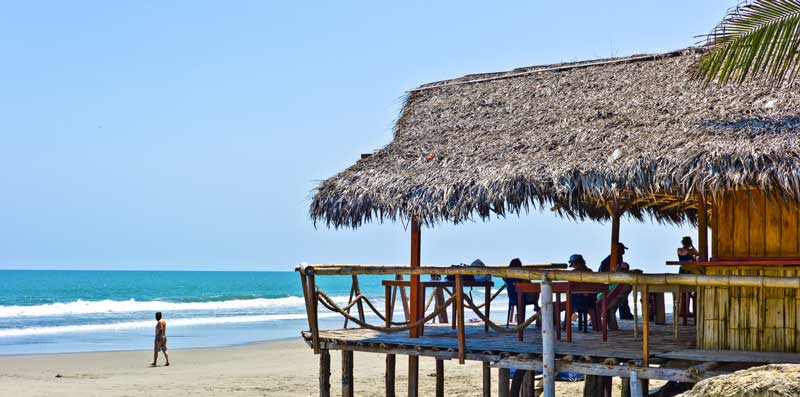 These two towns are located just where the hills march down to the ocean, separating the southern beaches from the northern ones. Each town was popular with Ecuadorians for years, and over time they have grown so close that it is hard to tell where one ends and the other begins. Together, they give you a look at what Ecuador's beach resorts were like 20 or 30 years ago. The beaches are beautiful, with room for both fishermen and swimmers, and the towns have a variety of affordable hotels and hostels.
Get Your Free Ecuador Report Here:
Learn more about Ecuador and other countries in our daily postcard e-letter. Simply enter your email address below and we'll send you a FREE REPORT - Ecuador: Live Well on Your Social Security.
This special guide covers real estate, retirement and more in Ecuador and is yours free when you sign up for our postcards below.
Related Articles
The Many Benefits of Living in Cuenca, Ecuador
Upcoming Conferences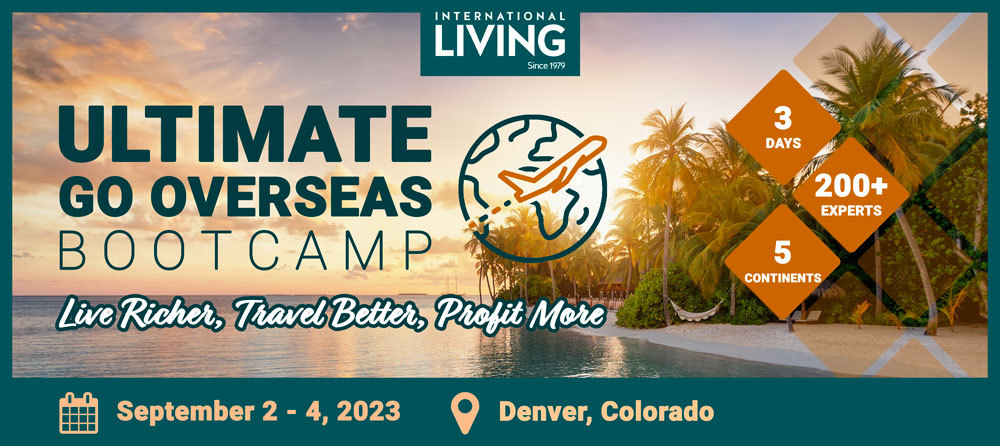 Most Popular Products