There is certainly no shortage of gorgeous coastline in Italy, being a boot-shaped peninsula surrounded by sea. While I certainly love a boat trip along the glittery Amalfi Coast, my favorite beaches are in towns that aren't very well known.
While the hoards are scrambling for an empty patch of sand, or crawling over crammed-too-tight chairs in the popular spots, I can be found enjoying (somewhat smugly, perhaps) my own slice of seaside bliss.
1. Maratea
My region of Basilicata has a small piece of Mediterranean shoreline, and it is a beauty. The rollicking coast offers up coves and beaches along its 20 miles of waterfront, with a beach for every taste. There are exotic black-sand bays, expanses of golden sand, and coves with park-like beach settings that provide services for a fun day on the sea. It has also been awarded the Blue Flag cleanliness designation for 25 years running.
If I'm not renting a kayak to paddle to a hidden, unoccupied cove, it is those seaside parks, called solariums, that I prefer here. There are several, but I head to either Il Mirto or La Secca, which are next door to each other with a footpath between them. I love Il Mirto's deeper water (reached by a ladder) and swimming to the little "island" rocks beyond, and the garden layout with lots of space between the sunbeds under shady trees. La Secca has a half-shell sandy beach for easier access, they rent kayaks and pedal boats, and have a grassy park for picnics or sleeping on a blanket. Both have snack bars and drink service, showers, changing cabins, and a sort of exclusive-feeling ambiance. They come at a price, but it's not unreasonable and if you're in for the whole day, the solarium is the way to go. When it's sand I want, I go to Marina di Maratea and the rock-lined cove of Santa Teresa Beach. Except for two or three weeks in August, none of them are ever very crowded.
2. Castellabate
Between Maratea and Salerno is the kinder, gentler sister of the Amalfi Coast, the Cilento, where small seaside towns are still relatively unknown to foreign tourists, drawing mostly people from the nearby cities, though a smattering of northern Italians and northern Europeans have found it, too. Like Maratea, it's only crowded in August.
Castellabate is actually a collection of four hamlets put together with the old town on the hill, along with Santa Maria di Castellabate, the larger town, strung along the shore, and next to it San Marco di Castellabate, a fishing village with a port. A hop further down is teensy Ogliastro Marina, which is where we go for excellent seafood meals. For the beach, we generally throw ourselves in the water in Santa Maria.  I love that the sandy beaches are right in town, and that I can swim in the shadow of a medieval waterfront castle. There is a kilometer-long corso lined with shops and cafes, and some great dining options right there. Plus: steps from the beach, gelato, and bars for sunset drinks. In short, it's perfection, and comes with the added bonus of southern hospitality.
If I want a day with services and an umbrella, I head to San Marco and the lovely resort at the Approdo Resort, where I can pay a fee for an umbrella by the pool or on the water, or even better, a cabana-like sunbed with shade curtains, and waiters who will bring me drinks, lunch, or whatever else I want.
3. San Felice Circeo
Between Rome and Naples is a pretty old town hanging over the turquoise sea, with about three miles of sandy beaches right at hand below. A colorful boat harbor, great restaurants, and a rocky promontory up its appeal. Named for Circe of Homer's Odyssey, the whole area falls under a regional park called the Riviera di Ulisse (Ulisse being Odysseus in Latin). It's also part of the Circo National Park, so you know the water is clean and the area is protected to keep it that way. With Roman ruins and a medieval atmosphere in town, it's a pleasant place to spend a few days.
I like the beaches below the promontory next to the marina, where I can swim below an ancient watch tower, hemmed in by the rock walls of the hillside. There is also good snorkeling there. If I go for a serviced beach, I like Lisa Beach with its umbrellas and chairs, which also happens to be next door to my favorite restaurant in Circeo, L'Argonauta. For something different, I head over to the opposite side of the promontory to Sabaudia, where powdery sand beaches are backed by brush-studded dunes.
4. Polignano a Mare
Lest you think I only hang out on the Mediterranean, there are some beaches I love over on Puglia's Adriatic coast, too. The trouble with Puglia is there are many low cliffs and reefs that can make access to the water a bit tricky (water shoes are a necessity!), but the Cala San Giovanni north of Polignano a Mare is a beautiful spot. It is one of those umbrella-laden beaches (possibly the only ordered rows of anything in Italy are at the beaches!), but it's a relaxing spot with pine trees behind it. For free beach, just a tad south is the Cala San Vito, anchored by a squat, square medieval tower, and here a path leads to covered picnic tables, so arrive early and grab one. The price is that you have to scramble over the reef to the water, but this is a pretty part of Puglia's shore.
Another spot I like is the Costa Merlata near Ostuni, so-called for the merli, meaning battlements or crenellations, because that is what the coastline looks like. There is an arch of little-known sandy beach at the section called Contrada Santa Lucia, and next to it on the low cliff is a hip, comfy beach establishment called Paragrafo 25, with cushy loungers, good food, and good prices.
5. The Conero Coast
Much of Le Marche's Riviera delle Palme is covered by huge expanses of sand, dozens of rows of umbrellas, tons of tanning bodies, and the rumble of the railway line behind the beach. The Cónero, by contrast, is a rocky piece of paradise near Ancona. By now you've probably understood that interminable sand with nothing to look at isn't my preferred kind of beach. The Conero is, though. Gorgeous cobalt water, white cliffs covered in strikingly green trees, dotted with bays and coves, and a pair of attractive towns to enjoy all add up to stunning. Both Sirolo and Numana have beaches right below town, reached by paths, car, or metro buses. I like the ones a little further off, like San Michele Beach, a golden-sand bay flanked by jutting hills, with both free beach and beach club options available. But the ones backed by the white cliffs are my favorite, with white pebbles or sand. The Spiaggia dei Frati is beautiful and a short walk from the municipal beach of Numana. The best, though, is the Due Sorella beach, with its white rocks jutting out of the water that gives it the name (two sisters) and a white pebble beach smacked against the white escarpment. It is reached by a shuttle boat or private water taxi from the marina in Numana. Its beauty is unimpeded by any development or concessions, so bring your own umbrella, blanket, and picnic.
Related Articles
Move to Italy and Enjoy La Dolce Vita (the Sweet Life)
Best Places to Live in Italy From $1,700 Per Month
Two Beautiful Small Towns to Live in Italy
Upcoming Conferences
The Only 2023 Fast Track Costa Rica Conference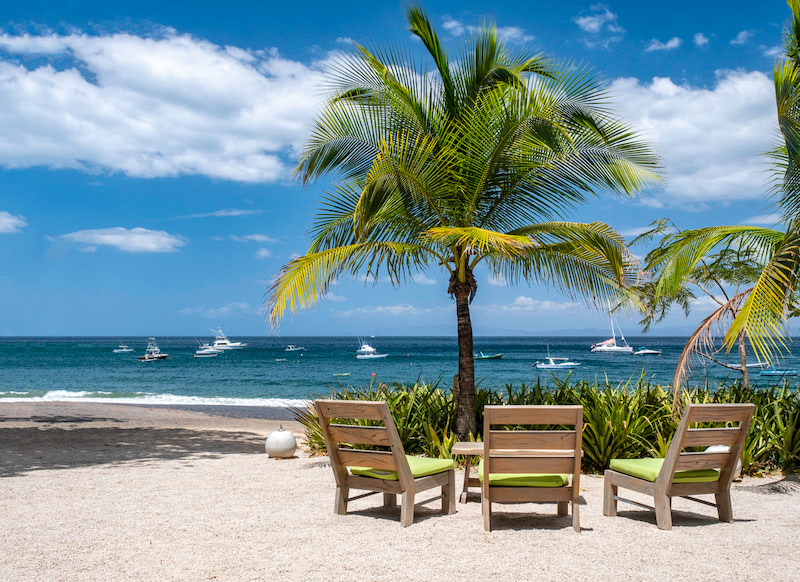 If your dream retirement involves stunning beaches… lush green mountains… a perfect year-round climate… first-rate healthcare… incredible value for money (a couple can live well on $2,109 a month—including rent!)...
Join our Costa Rica experts and expats in June and discover true Pura Vida.
REGISTER NOW, SEATS LIMITED: EARLY BIRD DISCOUNT HERE
---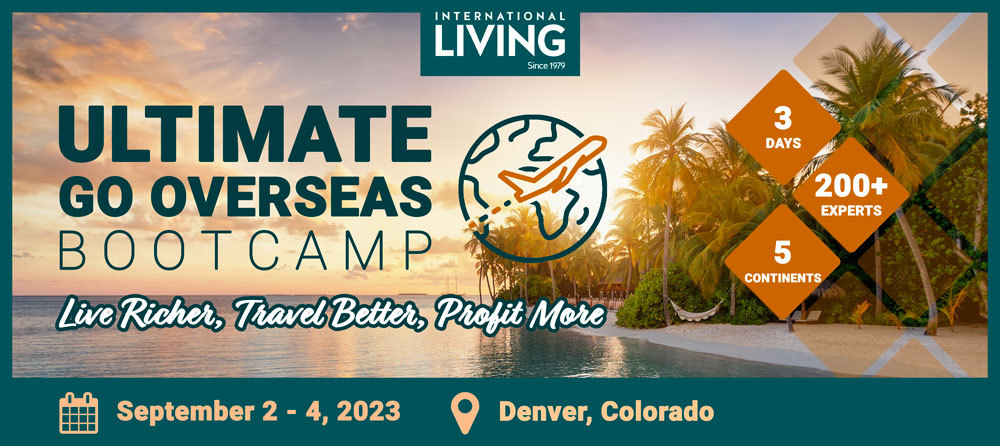 Most Popular Products
Popular Articles You May Also Like