Eventually, planes will fly again—making all sorts of beautiful corners of the world accessible once more. Among them will be these 21 great-value beaches. They're all spots where it's possible to live with the sand and surf steps from the front door—and that luxury won't cost a fortune.
The world is a big place, and there are scores of beautiful beaches where retiring and living the good life is within reach of anyone.
Each of our 21 beaches has its own distinct personality, but between them they offer snorkeling, surfing, paddle boarding, whale-watching, and national parks—not to mention delicious seafood and friendly, warm-hearted people.
Whatever your style, whether you want to be active or just sip a cold beer with sand between your toes, these beach destinations are certain to have something for you.
Read on to discover which beach destination in one of our 12 countries around the world is the perfect one for you.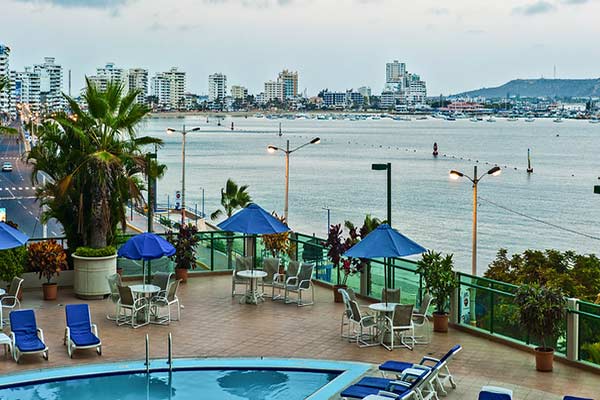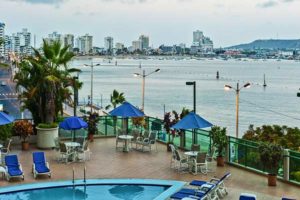 Salinas is a fully-fledged beach resort—among Ecuadorians, it's probably the country's best-known resort. This is the place for those who like all amenities: modern condominium buildings (which line much of Salinas's miles-long beach), restaurants, coffee shops, bars, and discos. Plus, there's regular bus services to Guayaquil, only two hours away, which has an international airport. All of this makes retirement in Salinas an attractive option.
Despite the flurry of activity that is Salinas, it may be one of the world's least-expensive beach resorts. A nice private room in a boutique hotel just one block off the malecón (boardwalk) can be had for $30 a night for a single. A steak or seafood dinner in one of those trendy restaurants costs just $5 or $6. Or chow down on fish or shrimp, cooked any way imaginable, at the local mercado (market) for about $2.50.
A couple can live well in Salinas for about $1,400 per month including rent.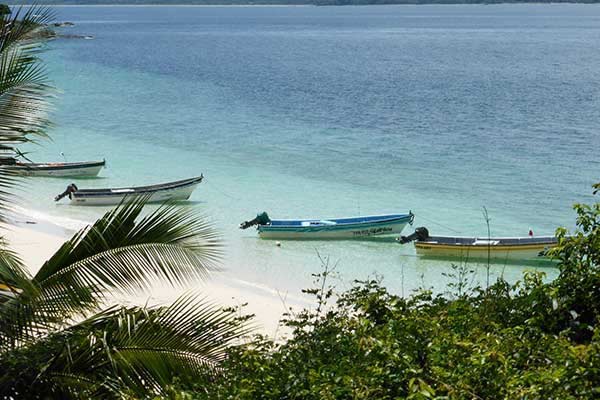 Pedasi is a wonderful place to live for ocean lovers. Scuba diving, snorkeling, windsurfing, and deep-sea fishing are just some of the things to do here. The town has all the necessary amenities for day-to-day living—the Minsa-Capsi hospital in Pedasi offers most services with a variety of specialists—there are a few grocery stores, gas station and even a public library. Las Tablas is the nearest shopping city and it's only a 45-minute drive away.
The safety of Pedasi is one reason why many expats move here. In Pedasi, there is little to no petty crime. Locals and expats all look out for each other, and locals welcome expats and expat businesses.
A typical two-bedroom, two-bathroom home starts at around $135,000 in Pedasi.
Including rent, a couple can live well in Pedasi on about $1,265 per month.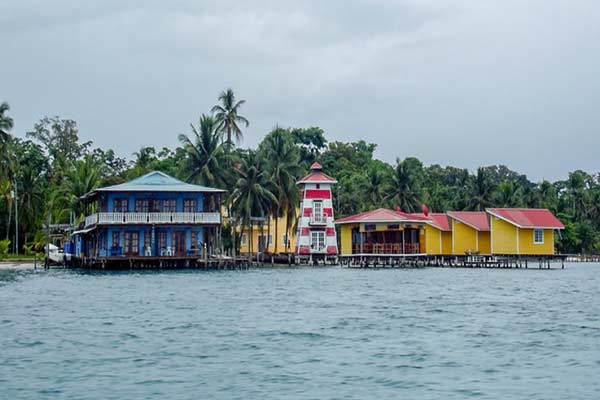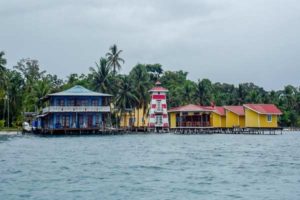 Also in Panama, Bocas del Toro may well be one of the best-kept secrets in the Caribbean with ocean breezes, soft reggae music, stunning scenery, and a laidback atmosphere. Views are quintessential Caribbean—white-sand beaches, perky green palms, and warm crystal-clear water. Typical visitors range from backpackers and surfers to wealthy adventurers who enjoy traveling to off-the-radar locations.
Expats living here tend to be very involved in island life. Some have started businesses, helping fuel the island economy, others enjoy teaching local students, and others find time to volunteer for important causes or charities. Much good has come of this growth, and the community has worked to protect the flora and fauna, and local marine life such as sea turtles. Bocas Del Toro is also a perfect place to test drive your dream Caribbean lifestyle. The expat community is welcoming, it's organized, and it gives back. A few days is all that's required to start networking and making friends.
A single person could spend as little as $80 a week on food—mostly local produce, with some organic or imported items in the mix.
A couple can rent and live well in Bocas del Toro for about $1,400 a month.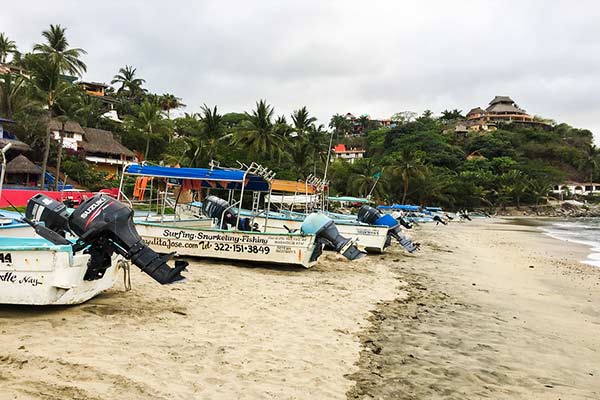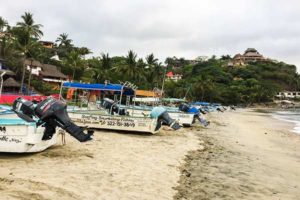 It's all about the beach and the water in Sayulita. Enjoy world-class surfing and standup paddle boarding, as well as fishing in the local open wooden boats for a good price. Sayulita is an active town, with plenty of expat get-togethers, happy hours, and other events, as well as volunteer activities, to stay busy night and day.
A considerable advantage of living in Sayulita is that while there are markets, stores, restaurants, and even medical clinics to cover day-to-day needs, it's also easy to head south to the larger town of Bucerias or even further to Puerto Vallarta to get anything not found in Sayulita. This makes it very convenient to get the funky vibe of a bohemian beach town with the conveniences and comforts of the big city available just down the road.
You can expect to pay around $1,000 per month for a two or three-bedroom home or condo in a convenient area.
With rent, a couple can live comfortably in Sayulita for about $1,800 per month.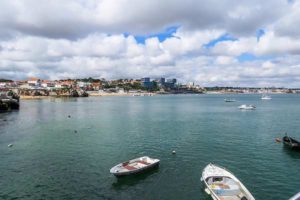 Cascais is blessed with a year-round moderate climate, with temperatures ranging from 55 F to 77 F. Golfing is nearby, and favorable sun and wind conditions make sailing, kite surfing, and windsurfing—in addition to traditional surfing—popular activities in this region whose economy hinges on tourism. These factors—pleasant climate, lovely natural surroundings, accessible culture, and more—combine to make Cascais an ideal choice for retirement.
Cascais has not forgotten its origins as a fishing village. Seasoned fishermen still leave from shore in early morning, returning with their catch of sardines, crabs, mussels, robalo, dorado, and octopus. At lunch time, the men eat on the dock, family-style, from huge stock pots of simmering fish stew, sharing stories washed down with local wines. The arresting beauty of the bay charms locals and visitors alike.
If you opt to live in a house instead of an apartment or condo, you might want to add a gardener to your budget. Generally, you can expect to pay about $25 per visit
A couple can rent and live well in Cascais for about $1,580 per month.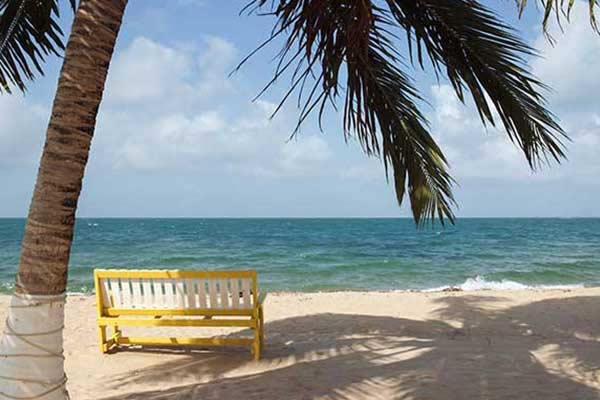 Placencia is a charming little seaside town found at the tip of a peninsula off the coast of mainland Belize. It's fast becoming Belize's most desirable location as it fronts the gorgeous Caribbean Sea to the east and a resplendent freshwater lagoon, full of wildlife and with a view of the gorgeous Maya mountain chain, to the west.
One of only three villages on the entire peninsula, Placencia is still largely seen as a vacation spot, but has everything needed to build a life, including supermarkets, brightly painted restaurants, a small domestic airport, and a medical clinic. The Placencia Peninsula has a population of less than 5,000, and many of these are expats. The combination of relaxation with adventure makes Placencia a perfect beach paradise.
Placencia retains more of a Caribbean atmosphere than found in other parts of Belize. Food, entertainment, and the area's general appearance all have Caribbean flavor. Beaches are wider, whiter, and in many places, almost empty except for the occasional egret or ibis. And English is the official language in Belize. You can rent a property for $500 a month, if you are looking for a simple wood cabin on the beach, for beachfront luxury you are looking at around $850.
Including rent, a couple can enjoy the good life in Placencia for about $1,760 per month.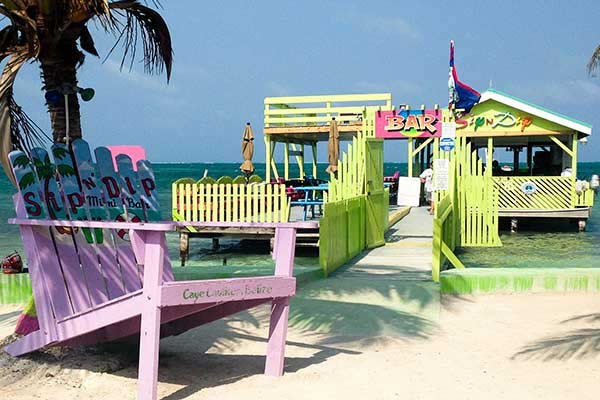 Caye Caulker, a five-mile long island off the coast of mainland Belize, is a charming Caribbean island where "go slow" is the motto. This island is known for its stunning seascapes, diverse water sports, eco-tours, and friendly community. It takes only 30 minutes by water taxi to reach Caye Caulker from its big sister Ambergris Caye. While it is much smaller, with less than 2,000 residents compared to Ambergris' 20,000, it's just as beautiful on this island and the pace is much slower. The streets are still composed of packed sand, and you won't need to dodge traffic here. You'll see a few golf carts, but no cars or trucks.
This charming island is graced with pastel-colored B&Bs, bars, and cafés. The lifestyle is laidback and low key. It's a perfect spot for those who wish to live on the Caribbean Sea, surrounded by nature. Artists and writers, who seek creative inspiration, will find plenty here, given the spectacular natural environment.
Most residents take the high-speed water taxi for their local trips, priced at $25 (round trip). It takes 45 minutes to get to Belize City, 30 minutes to reach Ambergris Caye. Flights take 15 to 20 minutes, but are pricier, at $80 (round trip) to Belize Municipal Airport.
A couple can rent and live well in Caye Caulker for about $2,000 per month.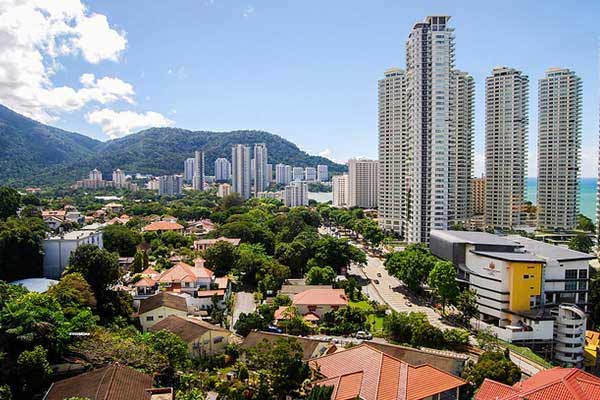 Penang is a small tropical island off the west coast of peninsular Malaysia. It is a former British colony, so English is widely spoken. Its population is just over 700,000 with a majority of the people living in its capital, George Town. Penang has been one of the top expat destinations in Malaysia for years. It is not a bustling city like Kuala Lumpur, yet it still has all the comforts of home. There is everything from beaches and shopping to great food and a vibrant culture.
Penang is a multicultural island with about 60% of its inhabitants being Chinese, 32% Malays, and 7% Indian. Culturally it's a mind-blowing place to live, and with a mix of these cultures, the food is touted to be the best in all of Southeast Asia.
Eat where the locals eat and you can't go wrong. It's safe for foreigners, delicious, and you can get a filling meal for less than $5.
A couple can rent and live well in Penang for about $1,455 per month.
Manta is one of coastal Ecuador's great success stories. Always a prosperous fishing city, with an economy that revolved around the tuna industry, the city has emerged as a major cargo port and beach resort in recent years, attracting increasing numbers of foreign residents.
It is Ecuador's fourth largest city, with a population of around 300,000 people. There is a beautiful new shopping mall in Manta that has opened within the last two years and there are also hundreds of craftsmen and businesses here that offer just about anything you might be looking for.
In recent years, Manta has become a popular stop for international cruise liners sailing from the Caribbean to Latin America. The stopover business has added to the city's nightlife, and new bars and discotheques have opened.
Luxury condominiums can go as high as $1,200 (and more) per month and it will cost you no more than $2 for a taxi to get you around to the better restaurants in town.
A couple can rent and live well in Manta for about $1,800 per month.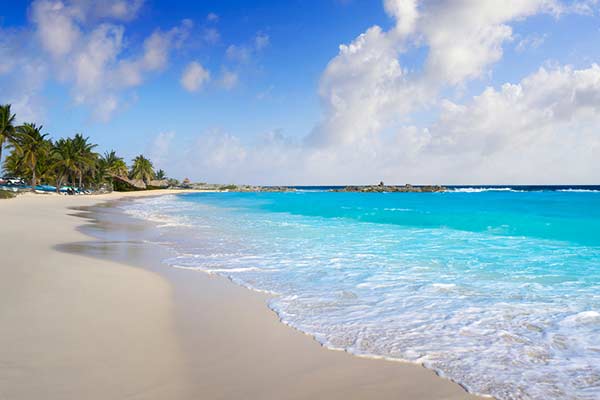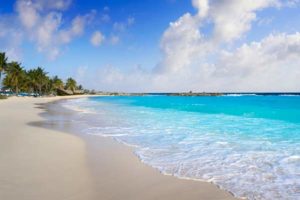 Just 12 miles off the coast of Playa del Carmen, along Mexico's famed Riviera Maya, Cozumel is a well-established, world-class vacation destination. Especially known for its warm, tropical water, snorkelers and scuba divers from across the globe enjoy exploring the island's reef, teeming with aquatic life.
Those wanting to enjoy an active, lifestyle while also appreciating the pleasures of island life may wish to consider Cozumel for their retirement home. In addition to unlimited water-born recreational opportunities such as boating, fishing, swimming, snorkeling, scuba diving, sailing, and kayaking, Cozumel also provides modern infrastructure with a stable electrical grid and high-speed internet.
In Cozumel you can buy a couple of fish tacos for about $5 and wash them down with a $2 local brew, or splurge on an elegant steak and lobster dinner by the sea.
A couple can rent and live well in Cozumel for about $1,890 per month.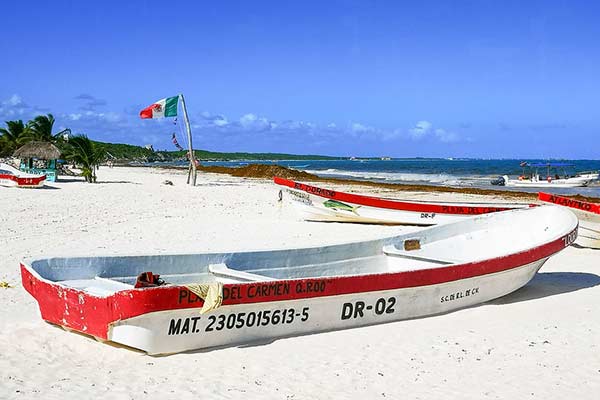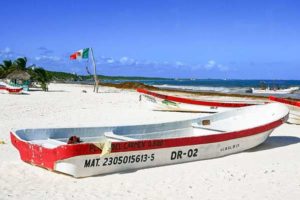 Tulúm is a charming and growing resort town on the southern end of Mexico's famed Riviera Maya. With a palpable Bohemian vibe and a plentiful scattering of yoga practitioners and therapeutic massage businesses, this growing community retains its backpacker roots. Some say they can feel the presence of the ancient Maya culture which dominated this region over 1,000 years ago.
The town of Tulúm, bisected by the coastal highway, is a stone's throw from the sparkling sand and warm waters of the Caribbean Sea. About 80 miles and two hours south of Cancún, the town is no longer the hidden gem it once was, but is now well into the development phase with construction of homes and condos on the rise to keep up with those wishing to claim their slice of paradise.
A local beer will cost about $2, and an inexpensive meal will set you back about $4. A nice dinner for two in a mid-range restaurant will cost about $23.
A couple can rent and live well in Tulum for about $3,175 per month.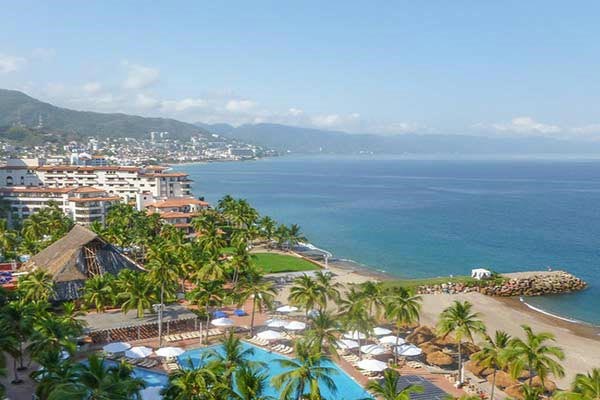 Set on Mexico's central Pacific coast, Puerto Vallarta first gained fame in the 1960s, when it served as the setting for the classic film, Night of the Iguana, starring Elizabeth Taylor and Richard Burton. In the decades since then this once quiet fishing village has grown exponentially into the world-class and world-famous vacation destination it is today, attracting travelers from around the world, as well as a large contingent of retirees and other expats—most from the U.S. and Canada. The heart of PV is the Zona Romantica, also known as Old Town. It's a pedestrian friendly zone of narrow streets and historic buildings mixed in with modern construction. Here you can find shops, bakeries, cafes, restaurants, condo buildings, and more within a stone's throw of the water.
The outskirts of the town are modern, with large shopping malls, big box, stores, marinas, and large housing developments, including the showpiece Nuevo Vallarta residential and resort complex.
There are one or two-bedroom condos to rent within walking distance of the beach and the entertainment district, Zona Romantica, starting at $600 to $700.
A couple can rent and live well in Puerto Vallarta for about $2,049 per month.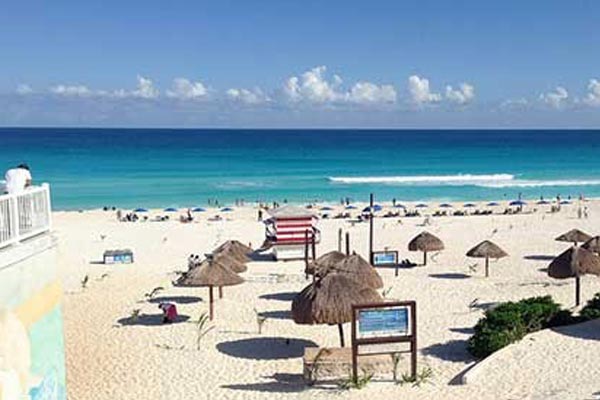 Cancun, the northern anchor of Mexico's Riviera Maya, has long been a favored destination for those seeking a suntan and a hangover. In fact, with over 5 million visitors each year, Cancun is the most popular vacation destination in the Caribbean. Combined with the growing communities of Puerto Morelos, Playa del Carmen, Akumal, and Tulúm to the south, the Riviera Maya may well be a top competitor for the best vacation destination on the planet.
With dozens of sprawling, all-inclusive resorts standing watch over miles of sparkling sugar-sand beaches, swaying palms and the warm, turquoise water of the Caribbean Sea, along with a vibrant night life, Cancun could easily define the ideal tropical retreat. With temperatures anchored in the mid-80s F for most of the year (some summer days breach 90 F), and plentiful sunshine, a casual lifestyle and amazing food, what's not to like?
To buy a 1,200-square-foot home, you'll spend about $125,000 and rent for a two-bedroom apartment will run about $1,200 to $1,800 a month.
A couple can rent and live well in Cancun for about $2,040 per month.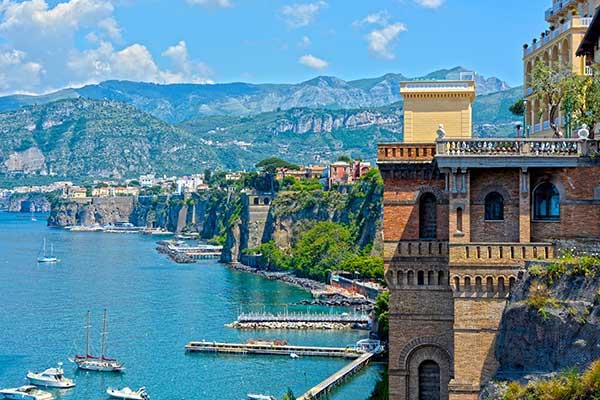 Gazing north across the Bay of Naples, Sorrento is the tourism hub of Campania's coastal region. Visitors have been flocking to Sorrento since the rule of Imperial Rome, when it was a noted vacation resort for the wealthy. They called this region Campania Felix (the happy land).
Sorrento is a colorful and vibrant place, not quite a city but not a small town either. Maybe it's the famed limoncello liqueur that infuses a high-octane sweetness, but the people just seem to radiate a self-satisfied happiness. If you want a dose of liquid sunshine, just stroll down Via San Cesareo where artisanal shops make the liqueur and dole it out liberally. This is also where you'll find handmade leather goods and plenty of restaurants and gelato shops, too. You won't go hungry here; there are loads of restaurants around Sorrento, serving up mozzarella-laced pasta and fresh seafood, and of course that famous Neapolitan pizza.
While you could easily spend $67 a person for a full meal, or more than $100 a head for a Michelin-starred restaurant, you can just as easily sidle into a homey trattoria for a plate of pasta that costs $7.
A couple can rent and live well in Sorrento for about $2,817 per month.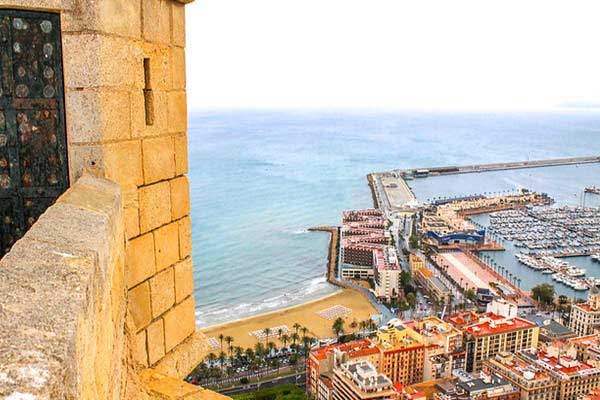 The weather here is as near perfect as it gets for a beach destination. Alicante's temperatures average in the mid-80s F in summer, and in the low to mid-60s F in winter, with only moderate humidity. And most days are sunny.
No wonder Alicante has been a favored beach resort for decades. Northern Europeans flock here for its warm sea and warmer sun. They can fly into Alicante's international airport, which connects the city to destinations all over Europe. Spaniards, too, frequently come here for their annual beach vacation.
With a population of about 330,000, Alicante is large enough to offer all the city amenities: shops and department stores; traditional markets and supermarkets; art and archaeological museums; excellent public transport (including buses out to the airport); a wealth of restaurants, bars, and cafes; and historic monuments galore. In short, there's plenty to keep visitors and residents happy and occupied.
You can rent a two-bedroom apartment for about $633 a month. And sale prices for two- and three-bedroom apartments start well under $100,000.
A couple can rent and live well in Alicante for about $1,985 per month.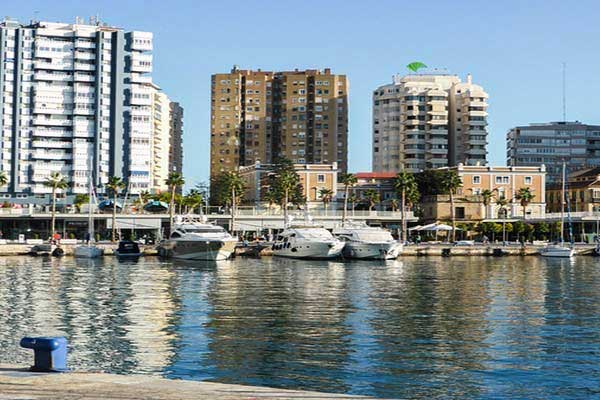 On Spain's southern Mediterranean Coast, Malaga is the gateway to the Costa del Sol, long one of Spain's biggest beach-tourism regions. Málaga's international airport greets more than 14 million tourists, primarily Europeans, each year on their way to Torremolinos, Marbella, and a dozen or more whitewashed villages along this coast that today make their living from tourism.
Málaga is clean and bright, with a pedestrian-only city center and a revamped harbor area that is a joy to stroll. The city is brimming with museums, great dining, and plenty of shopping to suit all tastes and budgets. Best of all, it remains a very Spanish city, even in the prime tourist areas. So, if you enjoy big-city life with laidback charm and a side of seashore, give Málaga a whirl. You can even get by in English.
Outside the historic center, tapas can run just a couple of dollars apiece, and a draft beer about $1.80.
A couple can rent and live well in Malaga for about $2,237 per month.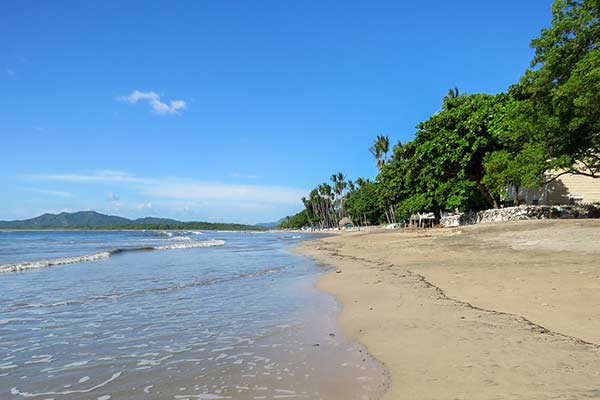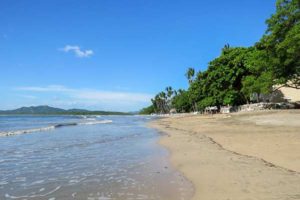 Originally a tiny surfing town, Tamarindo now has the reputation of being one of the most developed on the North Pacific Coast, but it still has lots of rugged charm, as well as luxury houses, restaurants with cuisines from around the world, sophisticated nightlife, and a choice of 18-hole golf courses 20 minutes to the south or north. There's also terrific fishing and surfing.
Aside from the world-renowned surf and paradise-like atmosphere, Tamarindo proved to be no one-hit wonder when it garnered international attention once again in 2004 for being located within one of the world's five "Blue Zones"—areas where people regularly reach the age of 100, and in good health.
All that said, it's easy to understand how this town has become one of Costa Rica's most popular beach towns; popular among Ticos (Costa Ricans), but also a large expat community and tourists from around the world. With a growth in popularity has come a growth in amenities and infrastructure.
If you need to take a taxi for any reason, it will usually cost between $2 and $4 and public bus fare to get you to surrounding cities are low.
A couple can rent and live well in Tamarindo for about $2,145 per month.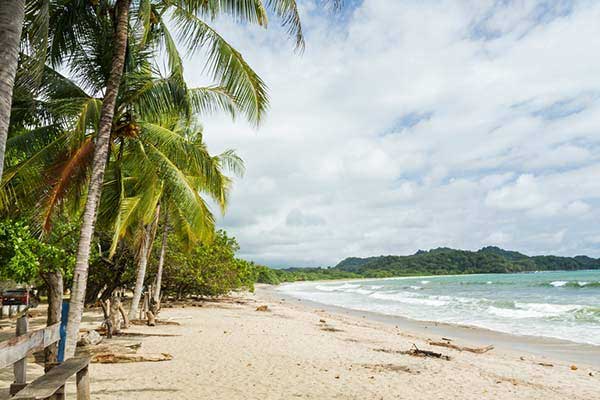 Nosara is an idyllic Pacific beach town located on the Nicoya Peninsula in northwestern Costa Rica. As the saying goes in Nosara: no shoes, no shirt, no problem. It's a laidback place to live. The Nicoya Peninsula is one of only five Blue Zones in the world, and Nosara is included in this. Living longer here is attributed to natural eating habits, physical lifestyles, strong familial bonds, and good friendships.
As this area is surrounded by the Nosara Biological Reserve (over 90-acres), the zoning will never change to allow the sort of development seen elsewhere in popular beach towns in the country. And the nearby mangroves, dry forest, and beaches are passionately protected by Nosara's residents. This lack of development directly on the beach makes Nosara desirable for locals and visitors alike.
With a registered population of only 5,800 people, Nosara swells in winter with tourists and seasonal residents. They are well catered for with over 30 restaurants—from local sodas (small Costa Rican family restaurants) to fine dining options.
A nice family home in Nosaro with three to four bedrooms and all the modern amenities can be found for around $600,000 to $800,000.
A couple can rent and live well in Nosara for about $3,375 per month.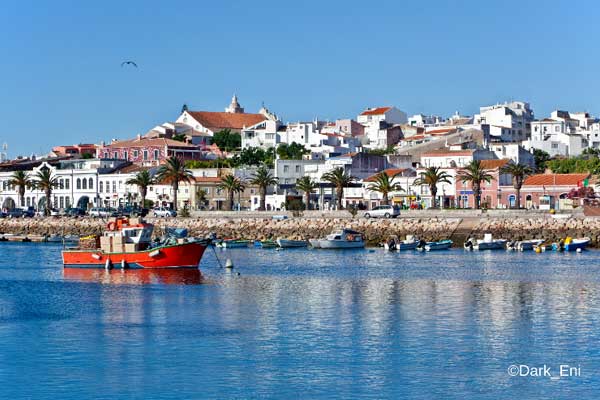 Lagos is in the western Algarve, where the beautiful rock formations of Ponta da Piedade and inviting sands lure beach lovers, while a large number of bars, cafés, and restaurants offer food and beverage choices for all. You can have a Portuguese breakfast at a local hangout across from the marina for a couple of dollars, with coffee and thick-sliced local bread toasted and dripping with butter.
Summer temperatures range from around 68 F to 82 F and drop by 20 F in winter on average.
An impressive new construction project on the waterfront will offer spectacular views of the harbor, but with a commensurate price tag: Average prices are $399,000 and up for two- or three-bedroom apartments. Prices relax a bit just 10 minutes from the town center, in the hills surrounding Lagos, where white, terracotta-topped houses and bougainvillea-draped duplexes suggest low-key suburban life.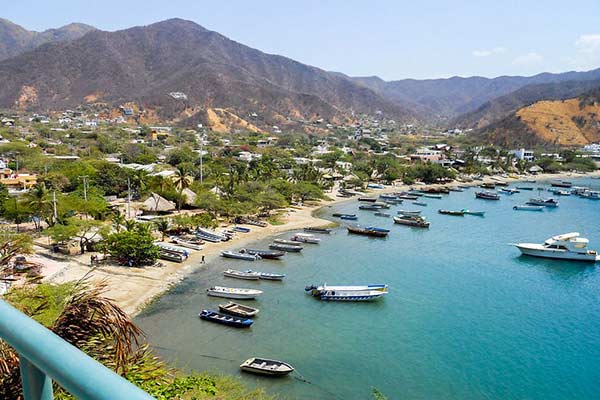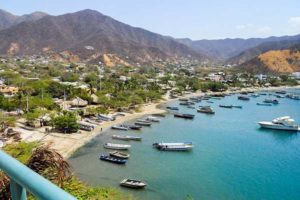 Pressed between the Caribbean Sea and the snow-capped Sierra Nevada mountain lies Santa Marta, South America's oldest surviving city. With a population of 500,000 residents, Santa Marta is half the size of the more well-known city of Cartagena. But don't let size fool you. Santa Marta is quickly becoming a sought-after destination for both tourists and retirees.
If your definition of retirement means staying active, eating well, enjoying cultural events, and soaking up natural beauty, then Santa Marta will check all these boxes and more.
Walking or riding your bicycle around the city's flat streets is an easy and inexpensive way to keep active. Spending time in the area's eco-parks is a fabulous way to appreciate the gorgeous scenery while exercising. Banks, pharmacies, grocery store chains, air-conditioned shopping malls, medical care, and beauty shops are scattered around the city and easy to get to either by walking or via public bus system or taxi.
A couple can rent and live well in Santa Marta for about $1,590 per month.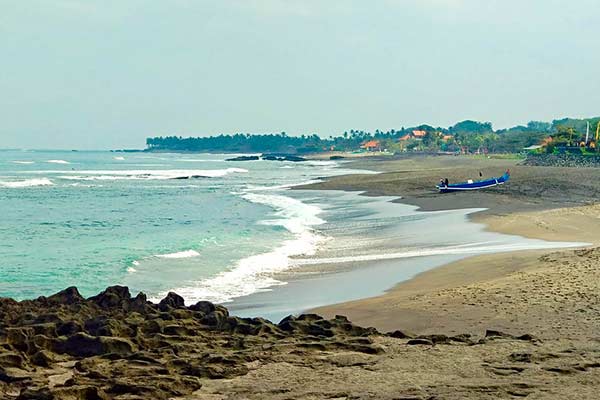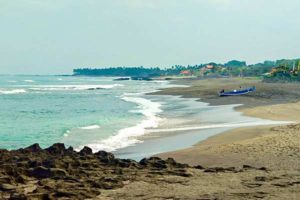 The island of Bali has enticed many expats to retirement overseas. And, for quite some time, the towns of Sanur, Legian, and Seminyak have been popular choices. But just up the coastline is Canggu and it's quickly growing in popularity.
Canggu, pronounced "changoo", is a village located only 9 miles north of the more well-known party resort, Kuta. The western coastal stretch spans about five miles, running from Berawa beach to the village of Cemagi.
While Canggu is known as the new hotspot in Bali, the population hovers around 40,000. Old-time Bali still exists and appears to be prospering, with locals, tourists and expats, a mix of old and new all merging well.
As a potential retirement location, Canggu offers a laidback lifestyle, close enough to the bigger town amenities without the hustle and bustle. The international airport is only a one-hour drive away and popular Seminyak only 15 minutes.
A furnished villa, located in a quiet area and close to one of the beaches, can be rented from $780 a month. Some even come with rice-paddy views and you're only minutes away from restaurants and cafés.
A couple can rent and live well in Canggu for about $1,266 per month.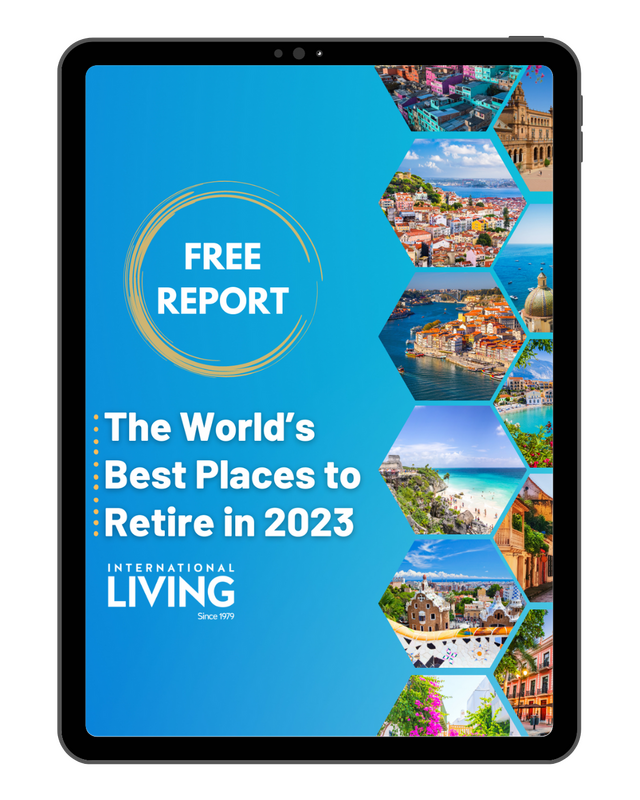 Get Your Free Report on the World's Best Places to Retire:
Learn more about the best places in the world to retire in our daily postcard e-letter.
Simply enter your email address below to sign up for our free daily postcards and we'll also send you a FREE report on The World's Top 10 Retirement Havens, plus access to over 10 more free reports. Our gift to you, on our favorite destinations.
Related Articles
The World's Best Places to Retire
5 Best Caribbean Islands to Live On… and 2 to Avoid
The Cheapest Places in the World to Live
Upcoming Conferences
The Only 2023 Fast Track Costa Rica Conference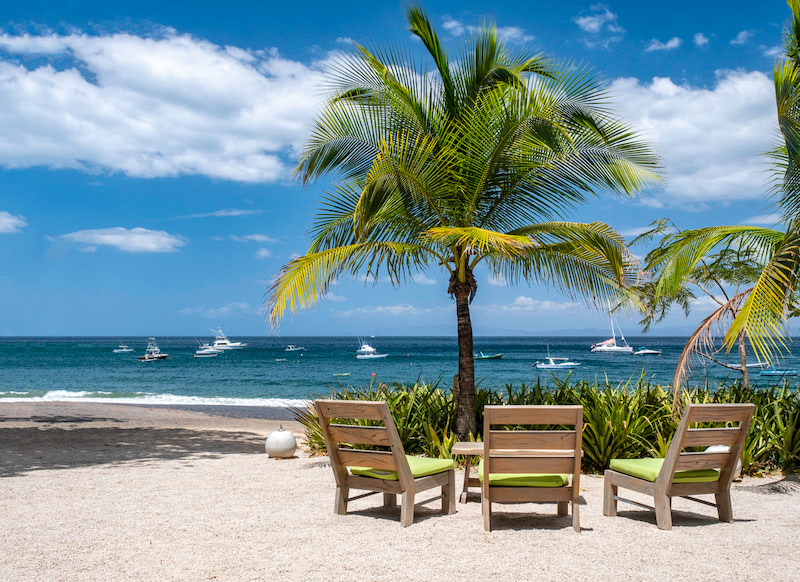 If your dream retirement involves stunning beaches… lush green mountains… a perfect year-round climate… first-rate healthcare… incredible value for money (a couple can live well on $2,109 a month—including rent!)...
Join our Costa Rica experts and expats in June and discover true Pura Vida.
REGISTER NOW, SEATS LIMITED: EARLY BIRD DISCOUNT HERE
---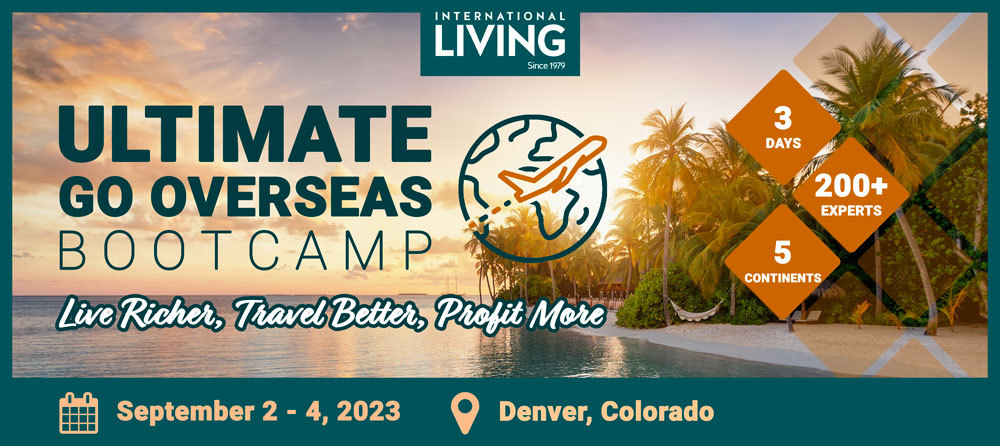 Most Popular Products