The Ultimate Expat Guide To Chile
Although Chile is often thought of as a less glamorous destination than its neighbor Argentina, its steady economy and democracy have convinced many people to not only visit but live and work in this South American country. Here is everything that you need to know about moving, living and working in Chile.
Introduction
Chile is a diverse country with everything from outstanding rural life in Patagonia and the Andes to the modern Santiago. The climate ranges from dry deserts in the north, a mild climate in the center to cold in the Patagonian south. Chile has desert and islands as well as mountains and even the icy Antarctica available for you to explore.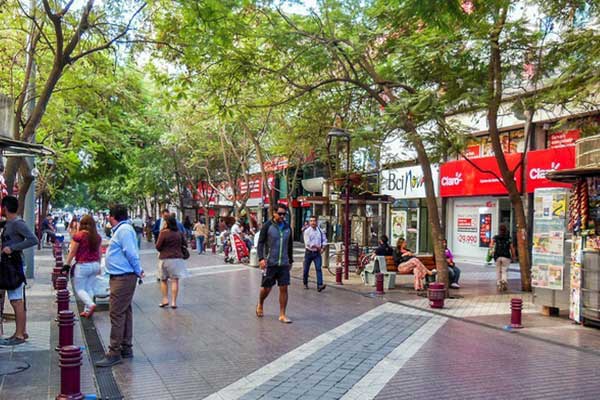 Visas
This long and narrow country offers something for everybody when it comes to geography and climate. If you are already curious what it takes to move to Chile, take a look at the different types of visas to find out for which type you need to apply for as well as what it takes to get approved.
Tourist Visas
If you prefer to visit Chile before deciding to move or look for a job, apply for a tourist visa. It can take up to four weeks for tourist visas to get approved and once approved you must go to the consulate to get your visa. If you are a citizen of the U.S., Canada, Australia, New Zealand, or any EU state, you don't need a tourist visa to visit Chile for a stay shorter than 90 days. Citizens from the above-listed countries get a Tarjeta de Turismo (tourist card) upon arrival in Chile which they have to keep until they leave the country.
Short Term Visas
You should apply for a short-term visa also known as temporary resident visa if you are traveling to Chile to visit family, as an intern, as a student on a gap year doing volunteer work, and as an expat on a short-term assignment. As with the tourist visa, short-term visas can take up to four weeks to get approved and are valid for a period of one year.
Work Visas
If you need to live and work in Chile for a period longer than one year, then you need to apply for a work visa. To get approved for this type of visa among other documents you also need to submit a work contract.
Living in Chile
Chile offers a low-cost of living without sacrificing on quality of life. Excellent healthcare, reasonably-priced housing, and an education system that offers a high standard of learning, make Chile a great place to live.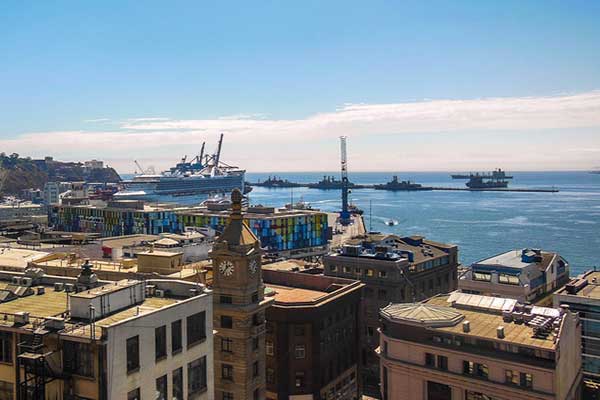 One-third of the Chilean population lives in the capital Santiago, but there are other attractive cities to live in such as Valparaíso or the beautiful seaside city of La Serena.
Language
As with most of South America, Chile isn't a place where you can get away with only speaking English. While Chile's official language is Spanish, due to the frequent use of slang words, even Spanish speakers find it difficult to understand Chilean Spanish. But, this isn't necessarily a bad thing because you'll get to learn a new language.
Accommodation
The low-cost of living makes Santiago one of the best places for expats to live. But whether you decide to settle here or somewhere else in Chile it's important to do your research. In most cases renting a house is quite economical because most Chileans go for an apartment thinking that living in a house is a big hassle. For this reason, there are many great houses available for sale or rent. In order to source good accommodation, it is recommended to have a look at newspaper ads, real estate websites or contact real estate agencies for expert help.
Transportation
While in Chile you'll most certainly want to explore its beautiful diversity. Moving around Chile is quite easy, especially when traveling by air. Although this is the most expensive option, taking a flight saves a lot of time compared to other modes of transport and is the only option if you want to get to some of the more isolated regions in Chile's South.
However, getting your own car is also a good idea in Chile, allowing you to explore everything from Chile's modern towns to national parks and even Easter Island. Due to the country's geography keep in mind that not every car can handle the unpaved roads, so take this fact in consideration if you plan to explore the more rural parts of Chile. If you decide not to buy a car, it is preferable to travel by air or bus as the railway system is not very well-connected.
Working
Chile has one of the best economies in Latin America, which makes it an attractive destination for foreign investors and expats. However, there are some difficulties such as complex work contract requirements and getting a work visa. If you don't speak Spanish, you will most likely need to learn, not only to find a job but also to communicate with people because most residents either don't speak English or have a basic command of the language.
Personal relationships are very significant in Chile meaning that it's pretty hard to get a job in this country if you don't know anybody. You can take a look at the newspaper listings, especially those at El Mercurio, Chile's most popular newspaper.
Getting hired for the first time in Chile might be a bit challenging because employers prefer to hire someone who already has a work visa. On the other hand, to get a work visa you need a work contract. For this reason, if you are a newcomer to Chile international companies are your best bet, because they often have experience with the entire work permit application process that smaller companies find overwhelming.
If you are coming from a country with top-notch customer service, keep in mind that things in Chile move at a slower pace. It's not uncommon to wait quite a while for someone to pick up the phone or reply to your email. Even your business partners might not reply to you right away if there isn't any specific reason or immediate problem.
Expats in Chile who have a domicile in the country are considered residents, and must pay income tax no matter if they receive their paycheck from domestic or foreign companies. Non-residents get taxed only on their Chilean income for their first three years.
Thanks to the multiple foreign trade agreements and stable political climate, Chile is undoubtedly one of the best countries for expats in Latin America. Finding a job and going through the entire work permit procedure may require a little bit more time and persistence, but your efforts will be worth it due to Chiles excellent quality of life and diversity.