Chile Retirement Guide - Best Places for Expats to Retire in Chile
Chile is consistently ranked among the safest, most economically stable countries in South America. It's also one of the most interesting and beautiful, with northern regions hosting the driest desert in the world and its southern regions reaching all the way to Antarctica. With its diverse climate options, modern amenities, quality healthcare, and high quality of life, Chile has something for everyone wishing to retire here.
Are you interested in retiring abroad? Yes | Not Sure Yet
In a population of 19.2 million, about 5.6 million live in the country's capital, Santiago. Here you can find expat groups, international restaurants, and global products from around the world. However, if you prefer a slower pace of life, Chile's many northern, central, and southern regions all have unique offerings for any lifestyle you're seeking. The country's people are warm and love to laugh, and a little bit of Spanish goes a long way in connecting with them.
Climate in Chile
Chile has one of the longest coastlines in the world and is nearly as long as the U.S. is wide. Because it's spread over so many latitudinal lines, Chile's climate varies widely depending on what part of the country you're in. Chile is generally divided into five distinct zones, each with its own unique climate and landscape. The Norte Grande (Big North) includes the Atacama Desert, the driest in the world, as well as the Altiplano, high plateaus, and salt flats. Here, temperatures rarely drop below 55 F, even in the winter months (June to August). The summers can be very hot and dry.
The Norte Chico (Small North) sits just below Norte Grande has a semi-arid climate and begins the transition to the Mediterranean climate of the Zona Central, so you can see the occasional flowering of the desert when rain graces the area. In the Zona Central, you'll find the country's capital, Santiago, as well as popular cities like Valparaíso and Viña del Mar. Temperatures here often reach well above 90 F in the summer and sit in the mid-50s F for much of the winter, making this zone ideal for those who prefer a milder climate.
The Zona Sur (Southern Zone) transitions to a temperate oceanic climate. Here, you'll find greener vegetation and even rainforests. Cities like Valdivia, Osorno, and Puerto Montt lie in this zone. Summers are hot and mostly dry while winters are cold and wet. However, temperatures rarely drop below freezing due to the proximity to the ocean. The final zone is the Zona Austral, where you can find a subpolar oceanic climate in the west and a steppe climate in the east. The landscape is dotted with glaciers, fjords, and ice fields as the zone reaches down to Antarctica. Here, you can expect mild summers and frigid winters with high winds and snowfall.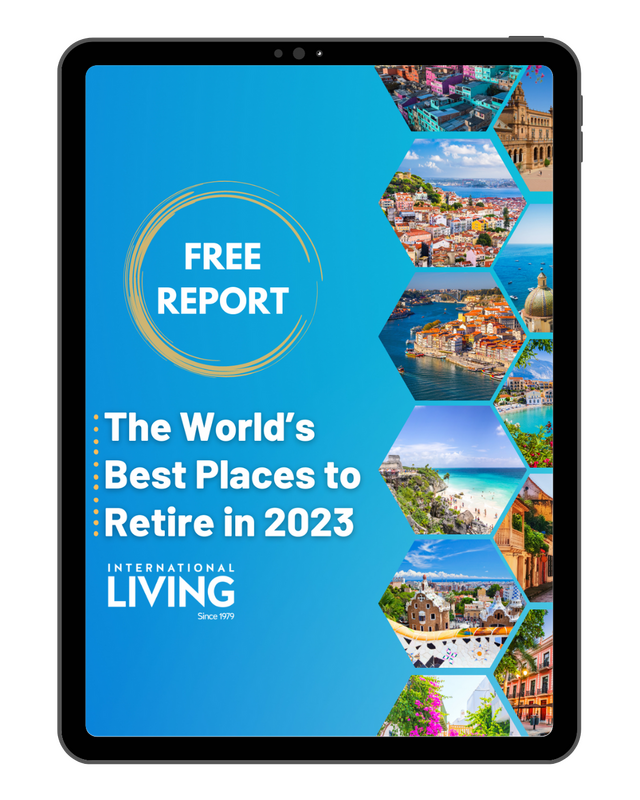 Get Your Free Report on the World's Best Places to Retire:
Learn more about the best places in the world to retire in our daily postcard e-letter.
Simply enter your email address below to sign up for our free daily postcards and we'll also send you a FREE report on The World's Top 10 Retirement Havens, plus access to over 10 more free reports. Our gift to you, on our favorite destinations.
Cost of Living in Chile
While Chile's cost of living is higher than many countries in South America, it's very affordable for those used to living in the U.S. or European countries. Couples can expect to spend less than $2,000 a month, including rent, utilities, food, and entertainment. Of course, the cost of living will vary depending on whether you decide to settle in the capital of Santiago or in one of the smaller cities across the country. In general, you can expect to pay 20% to 25% more in Santiago and cities like Concepcion.
If you're looking to rent an apartment in Santiago, you can usually find something nice between $550 and $700, though prices vary depending on which neighborhood you're looking at. Higher-end neighborhoods will have rent that's priced one or two hundred dollars more.
Food costs are somewhat similar to the U.S., though you can cut back on your food budget by shopping at the local markets, which take place on specific days of the week in almost every city. If you shop at the supermarket, expect to pay around $250 a month on groceries. If you go out, you may notice that seafood is significantly cheaper in Chile than in the U.S.—that's because it's local and plentiful!
Utilities (electric, water, and gas) will cost around $100 a month, but it will vary depending on the city and climate you're living in. For example, if you're living in Iquique, you'll be using significantly more air conditioning than if you live in Viña del Mar, so your electric bill will be higher. You can find internet plans that include TV for around $50 a month, and monthly cell phone plans shouldn't cost more than $15 or $20.
If you live in Santiago, owning a car probably won't be necessary due to the well-organized public transport that connects every corner of the city. The same will be true for most bigger cities. If you choose to live in a smaller city, a car may be a good investment. Gas prices are currently around $5 per gallon, so it can be expensive to own and maintain a car. However, hybrid and electric cars are becoming more common and could be a smart investment to avoid rising gas prices.
Infrastructure in Chile
Tap water is drinkable in all major cities. There is currently a water crisis in the northern regions due to drought and irresponsible farming practices, but it is currently affecting mostly small villages and towns. As mentioned above, public transport is well organized in Santiago and other big cities. In Santiago, you'll find a metro and bus system that runs all day and connects you to every neighborhood in the sprawling metropolis.
The major highway that runs north to south through Chile, Highway 5, is well maintained, though there are tolls throughout the country. Parking in any Chilean city can be tricky, so it's better to plan to walk if you're visiting any city center. Grocery stores such as Jumbo and Lider are expansive and offer global products, so you can generally find many of the creature comforts you're looking for without much trouble.
Fiber optic broadband is widespread in Santiago and other major cities, and it's expanding quickly into smaller towns, as well. Most restaurants and cafes have free WiFi access.
Healthcare in Chile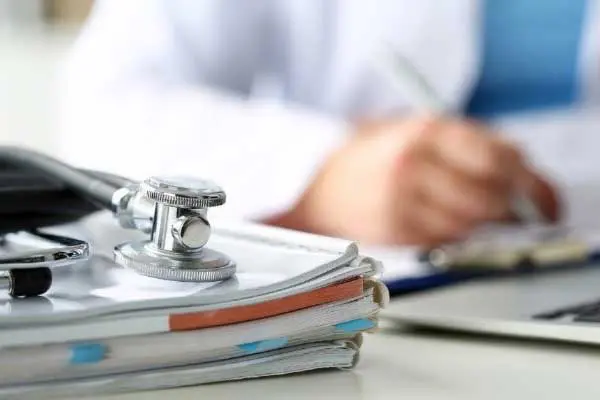 You'll find some of the best medical facilities in South America in Santiago, Chile. Healthcare standards are quite high, and many doctors in private clinics have been trained abroad and have good English. The quality of healthcare is somewhat lower in regions beyond the capital due to a lack of healthcare professionals and developing infrastructure, but private clinics maintain similar quality standards as those in Santiago. Chile ranks 36th in the world in terms of life expectancy, with an average of 80.74 years (comparatively, the U.S. currently sits at 46th with an average life expectancy of 79.11).
You have two options when it comes to healthcare plans in Chile. The first is the public, state-run system, FONASA, which you can only take advantage of if you're a Chilean resident or citizen. If you have FONASA, you have access to a specific network of hospitals, as well as some clinics and medical centers. Hospitals in the FONASA network can be crowded, so wait times for appointments can be longer than expected, which is why some people opt for private insurance, referred to as "Instituciones de Salud Previsional," or ISAPRE. There are many ISAPRE to choose from, and the best one for you will depend on your marital status, income, etc. If you sign up for an ISAPRE, you will have access to more medical centers and services. Wait times will also be shorter. Whether you opt for FONASA or an ISAPRE, expect to pay around 7% of your income or pension each month.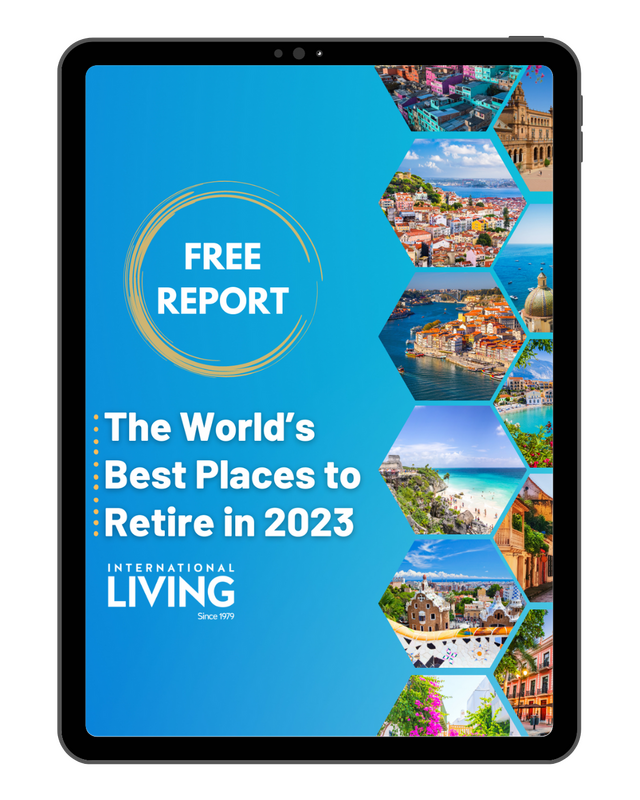 Get Your Free Report on the World's Best Places to Retire:
Learn more about the best places in the world to retire in our daily postcard e-letter.
Simply enter your email address below to sign up for our free daily postcards and we'll also send you a FREE report on The World's Top 10 Retirement Havens, plus access to over 10 more free reports. Our gift to you, on our favorite destinations.
Quality of Life in Chile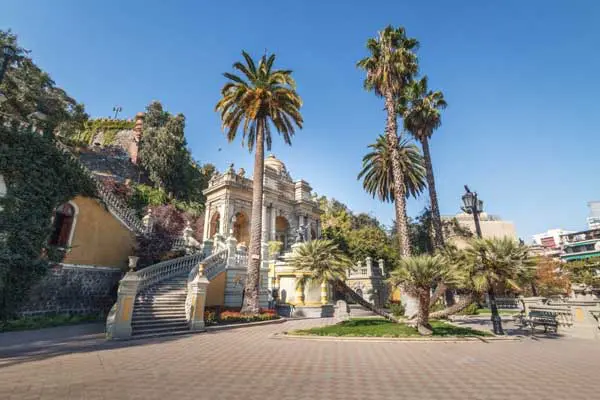 Chile is consistently ranked as one of the safest countries in South America. While petty crime is somewhat common in larger cities, most areas experience very low crime rates.
The pace of life is much slower in Chile than in the U.S. Even in Santiago, people take the time to visit with family and friends, go out for good food, and get together for an asado (Chilean barbecue). Chileans love to joke and use double entendre in their unique dialect of Spanish, as they're always interested in a good laugh. Chileans are notorious for being late to any get-together and will generally show up a couple of hours after the party has "started." Most get-togethers start late in the evening, around 9 p.m. or 10 p.m., and may extend into the early hours of the morning.
The work day in Chile is broken up by a one or two-hour lunch break, a tradition closely linked to the Spanish siesta, and you can expect many businesses to be closed at this time. Sundays are still considered days of rest, as the country is mostly Catholic, so many businesses may also be closed, and you'll notice that street traffic reduces considerably. This is a great time to walk around the city center and enjoy the sights.
Travel Connectivity in Chile
The international airport in Santiago is well connected to most Latin American countries, as well as other international locations, such as the U.S. Many of the country's regions have their own airport(s), so it's possible to fly from Santiago to almost any major Chilean city. Several national airlines serve the regions, including SKY, Latam, and JetSmart.
The train system in Chile is very limited and extends from Santiago to only a few major cities in nearby regions, though the country is currently working to expand the railways. With that said, the bus system is very well organized and well connected. You can travel between major cities and small towns via bus, and it's very affordable. Turbus and Pullman are two good-quality, reasonably-priced options, but there are many companies, each offering varying levels of quality-to-price.
Cost of Real Estate in Chile
If you have fallen in love with Chile and are looking to buy property to make your move official, a two-bedroom apartment in a nice part of Santiago will start around $75,000 and go up from there. A 1000-square-foot house in Santiago will start around $120,000. In a smaller city, such as Temuco, you can find a 1000-square-foot house for around $90,000.
Chile's housing market is strong, and real estate prices continue to go up, propelled by a strong economy. Many Chilean citizens are beginning to buy property in the regions of the south as vacation getaways or insurance against future climate change difficulties in the capital. This means that the prices of land in the south are increasing at a rapid pace and show no sign of slowing down.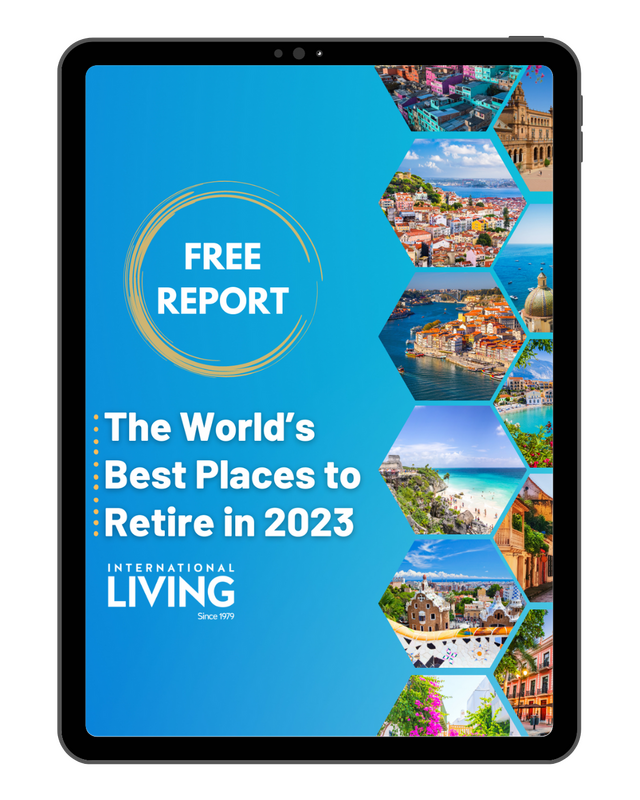 Get Your Free Report on the World's Best Places to Retire:
Learn more about the best places in the world to retire in our daily postcard e-letter.
Simply enter your email address below to sign up for our free daily postcards and we'll also send you a FREE report on The World's Top 10 Retirement Havens, plus access to over 10 more free reports. Our gift to you, on our favorite destinations.
The Best Places to Retire in Chile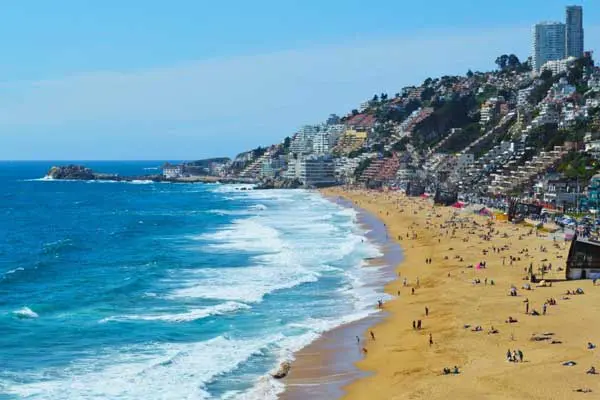 The best place to retire in Chile will depend greatly on your interests and weather preferences. Fortunately, Chile has something for everyone. If you want beaches and warm weather year-round, you can look at cities in the north or center. If you enjoy hiking, skiing, and snowboarding, the southern regions are for you.
The prices given for the following cities are for two-bedroom, one-bathroom homes in nice neighborhoods. If you want something slightly cheaper, look for homes farther from the city center.
Santiago—The capital of Chile is perfect for those who enjoy spending their days exploring museums, eating international cuisine, and meeting expats from around the world. You can find a nice, 882-square-foot property in the beautiful Las Condes neighborhood for $218,480. If you prefer to be closer to the city center and its cultural offerings, you can buy a 700-square-foot apartment in the charming Lastarria neighborhood for $152,900.
La Serena—For those who want to spend their retirement on the beach enjoying warm weather and sunny skies, La Serena is the place. If you're looking for a house close to the beach, you can find a 2,580-square-foot property with a nice yard for $205,200.
Viña del Mar—Another option for beach lovers is the resort city of Viña del Mar (Vineyard of the Sea). A bonus of living here is that you're only about two hours from Santiago and its international airport. You can find a 1,162-square-foot property with a view of the ocean and a small pool for $154,000.
Concepción—Those who enjoy city life but prefer to get out of the bustling capital may enjoy Concepción, Chile's second largest city. You'll likely find the historical, coastal feel of the city more relaxed than Santiago. A 2,690-square-foot property in the city costs $221,950.
Valdivia—Valdivia is situated in the middle of the Valdivian Rainforest, famous for its biodiversity. It's the perfect place to go hiking, camping, or bird watching, so nature lovers will feel right at home. A 2,152-square-foot property will cost around $165,000.
Pucon—Pucon is a popular vacation spot for many Chileans, especially those in Santiago attempting to escape the summer heat of the central region. Its proximity to Villarrica Lake and Villarrica Volcano offer residents opportunities for paddle boarding, windsurfing, trekking, and more. You can find a property a block from the lake for around $110,000.
Puerto Varas—Puerto Varas is a charming, smaller city on the banks of Llanquihue Lake. The city offers a view of Osorno Volcano and access to several national parks. An 1830-square-foot property costs $120,690 in the city.
Punta Arenas—For those who enjoy winter and enjoy getting cozy indoors while crisp winds whip by outside, Punta Arenas offers chilly weather and access to the sublime Patagonia region. A 1,829-square-foot property in the city costs around $154,000.
Featured Image Copyright: ©iStock/diegograndi