The sound of a dentist's drill is never pleasant. However, the fear of that sound can be significantly worse if you hear it overseas…if you haven't done your homework.
My wife, Tricia, and I have lived abroad for over a decade and have visited more than 60 countries. We have seen several types of doctors over the years and visited the emergency room in multiple countries. We have also sat in a dentist's chair under the flags of Malta, Serbia, Croatia, Germany, Montenegro, and the Republic of Georgia.
Here are eight steps we have used to evaluate medical services when traveling.
Ask for Recommendations
The first step in determining medical service quality is to ask someone you know who lives in the area. Friends, family, and acquaintances will probably have had some local medical experience and should be able to offer a recommendation.
If you don't know anyone locally, try asking your Airbnb host, a hotel concierge, or a pharmacist. Most people will be happy to share their insights.
Visit the U.S. Embassy's Website
Embassies do not guarantee the quality of medical care.
The U.S. embassy website for each country often provides a list of English-speaking doctors. However, the embassy has a disclaimer saying that it does not guarantee the quality of a medical service. Neither does it describe how the doctors were vetted before being added to the list.
Once a doctor is listed on the website, the price for their services may increase. Therefore, use the list to aid your research but don't make a decision solely on the website alone.
Consult the Local Expat Community Online
Facebook groups are usually a treasure trove of local expats willing to help others in their area. Once you've been admitted into a group, use the search tool to see if someone has asked for a similar recommendation.
If you see someone who has received answers to their medical question, message them privately to follow up. They may not agree with the answers others provided. Researching previous posts related to your question is always good etiquette in Facebook groups.
However, if you don't see the answer you're looking for, feel free to post your question. The chances are that others will also be interested in the answers.
Evaluate Google Reviews
Google reviews are not foolproof. Since anyone can create a Google account, it is possible that some reviews may be fabricated. However, a large number of reviews is probably an accurate reflection of the quality of the service.
While scanning reviews, be on the lookout for patients who have had an overly positive or negative experience. If the reviewer's profile has a picture and a full name, there is a higher probability of it being authentic.
Read Reviews on Local Websites
Many countries have their own review websites for medical service providers. Oftentimes these websites make it more difficult to register as a reviewer. This can help reduce false or misleading comments.
The reviews are usually in the local language. However, using Google Translate will help to determine the essence of the message. If the website allows you to see if a reviewer has left comments elsewhere, this may give you a clue as to whether or not the review is spam.
Assess the Doctor's Digital Presence
A quality website is one of the most important metrics Tricia and I use to evaluate a medical service. If the doctor does not place an emphasis on creating a strong digital profile, it may mean that they already have enough loyal patients and are not concerned with customer satisfaction.
Ideally, a website has been updated recently and will list prices and show pictures of the facility and staff. It should also include the doctor's education, qualifications, and ongoing training.
Evaluate the Provider's English
Tricia and I recently had a conversation with an incredibly good doctor in Split, Croatia. His English was flawless. We complimented him and described a recent medical visit in another country to a doctor who didn't speak English.
"What?" he asked, incredulously. "How do they stay up-to-date on the latest medical research or visit international medical conferences? It's all in English!"
In addition to staying at the cutting edge of their field, a doctor who speaks English can also help convey important information about your situation.
Visit the Provider
If you are physically in the location, try visiting the doctor's office in person before making an appointment. Is the facility clean, modern, and bright?
Talk to the receptionist and, if possible, with waiting guests. What is their mood?
Also, pardon my candor, but use the restroom. Nothing says more about the sanitation of an establishment than how well the restroom is maintained.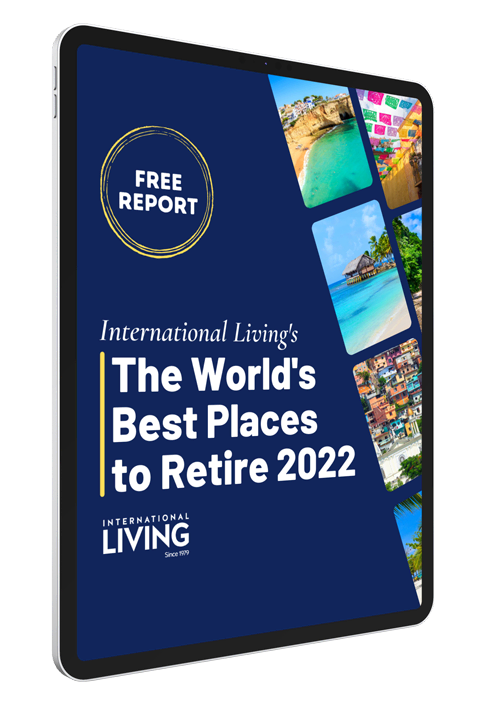 Get Your Free Report on the World's Best Places to Retire:
Learn more about the best places in the world to retire in our daily postcard e-letter.
Simply enter your email address below to sign up for our free daily postcards and we'll also send you a FREE report on The World's Top 10 Retirement Havens, plus access to over 10 more free reports. Our gift to you, on our favorite destinations.
Related Articles
5 Countries with the Best Healthcare in the World
Why is Healthcare So Much Cheaper Outside the U.S.?
Everything You Need to Know About Medicare Overseas
Upcoming Conferences
Live Better, Spend Less, Retire Sooner
IL's Retire Overseas Bootcamp
October 21-23, 2022 in Atlanta, GA

In safe, warm, welcoming communities abroad, as little as $1,700 a month can bankroll a good life... this fall, our experts will show you where—and how.
Early Bird DISCOUNT—Save $100 When You Register by Sep. 29
Details Here IL's Retire Overseas Bootcamp
---
Registration Now Open for the Best of Europe Private Screening

In the Right Spots in Europe, You Can Retire in Style—in an Historic, Sun-Drenched Locale—for as Little as $2,300 a Month or Less—Especially Now With the Dollar and Euro at Parity for the First Time in Two Decades.
And We'll Show You How, October 1-2, During the Special All-Online Best of Europe Private Screening.
---
The Income Revolution Forum
What if You Had the Freedom to Enjoy the Good Life Anywhere in the World You Wanted to Be...and Get Paid While You're There?
We'll show you how—with hands-on guidance—you could beat inflation...secure your retirement...ditch your commute...and turn a skill you already have into a portable side income of $300, $600, even $3,000 or more a month.