The thing about Mexico's southern Pacific coast is that it encourages you to adapt and let loose a little. The locals on motorbikes, riding slow and helmetless (and often shoeless too), are a perfect example of the area's laidback vibe. Things are rustic here, and the best approach is to embrace the laidback atmosphere. It's like taking a step back in time.
I got my first hint of it stepping off the plane to a view of thatched palapas at the airport, palm trees swaying in the breeze, and dense vegetation looming in the distance.
My husband, Sergio, and I had flown into the airport of Huatulco— an established resort with high-end amenities and infrastructure. However, Huatulco was not our destination. The lesser-known Playa San Agustinillo, 30 miles east, would be our base from which to explore.
Are you interested in retiring abroad? Yes | Not Sure Yet
Mexico's Oaxacan coast has a slightly more European feel than its Caribbean counterpart, which is predominantly frequented by North Americans. Here, it's more of a mix of nationalities.
In terms of age, there were plenty of retirees around, especially in Huatulco and Puerto Escondido, 60 miles eastwards, but the expats outside of those two main towns were on the younger end of the scale.
We came across families of three generations, with parents choosing to give their children an alternative upbringing. We also met enterprising Gen X-ers and millennials who are ready to put their mark on the place. They may have to adapt a little, though. This coast definitely doesn't have the slick infrastructure of Mexico's Caribbean side. Several times during our stay the internet blacked out at night. It was usually met with an accepting shrug of shoulders.
We got taxis between locations for $3 to $10.
Mazunte, Playa San Agustinillo, Zipolite and Puerto Angel are small towns dotted along a six-mile stretch of this wild coastline—each with its own particular appeal. The short distance between them (albeit along a winding country road) means you can visit them all on a single trip.
The forest that makes up much of Oaxaca's rural landscape protects the remote, mostly virgin, beaches of the coastline. Major commercial developments, such as resorts, are restricted by local authorities, which has kept the natural feel of the area largely intact.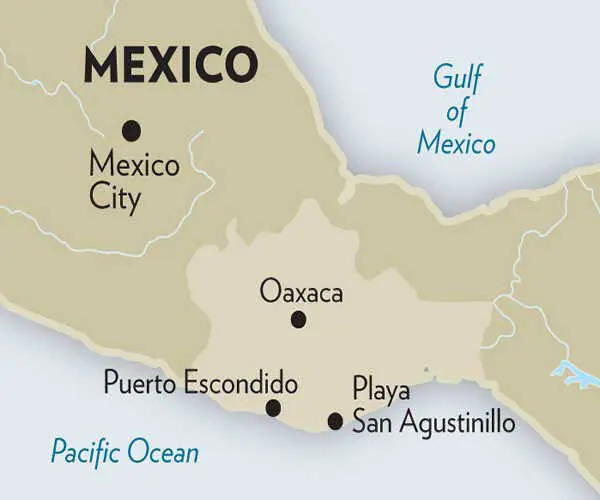 Playa San Agustinillo
Energized by the sunrise at Playa Agustinillo on day one, I headed out to find some fresh fruit and pastries for breakfast. To my dismay, there was neither a fruit shop nor bakery to be found. I was instead directed to Mazunte, 15 minutes away on foot, where I was relieved to find both and stock up.
I discovered later that fresh fruit makes its way to San Agustinillo twice a week, when it is unloaded off a truck and sold in an alleyway between the main road and the beach. You just have to be around when the truck comes. Otherwise, you'll find a few restaurants, beach bars, corner shops (abarrotes), a shack selling frozen seafood, a community center, and some yoga studios.
San Agustinillo doesn't have much else, yet it was my favorite of all these towns. It has three bays to swim, snorkel, or enjoy the sunsets. The constant roar of its strong waves became the meditative soundtrack to our time there. It offered pure relief from the distractions of modern life, and that was hard to leave behind.
Get Your Free Mexico Report Here:
Learn more about Mexico and other countries in our daily postcard e-letter. Simply enter your email address below and we'll send you a free special report - Why Millions of Americans Are Moving to Mexico.
This special guide covers real estate, retirement and more in Mexico and is yours free when you sign up for our postcards below.
Mazunte
Happy, hippy Mazunte cheered and charmed us. You could mistakenly think there's not much to it either apart from its fruteria, bakery, handful of restaurants, and souvenir shops. However, turn onto the half-mile stretch towards the beach and you'll soon see what you're missing.
Reminiscent of the days when Tulum was still an undiscovered village, Mazunte is full of boho (without, yet, so much of the chic). The mood is half party, half hip-spirituality. The style is baggy and linen. Barefoot, long-haired elderly men chat in cafés with young soul-searching backpackers. Next to them, attractive Instagrammers upload their latest sunrise yoga video.
Palapas and bamboo huts house bars, restaurants, boutiques, and corner stores. Most are still run by locals at very reasonable prices, and Mexican seafood reigns. However, expats have also established a commercial presence, bringing accordingly priced vegan food, kombucha, and Middle Eastern snacks to this vibrant street.
We stuck to the local places, and had one of our most memorable meals at Fish and Love. This no-frills eatery prepares its fresh seafood roadside to tempt you. The kid takes your order, Papa grills it, Mama plates and serves. A delicious steak, whole red snapper, and a portion of the sweetest shrimp I've ever had, served with three sides and three Coronas…cost $30. No wonder there's a long line every night.
Come one, come all. Clothed… or not.
The main beach at Mazunte is small, tropical, and frequented by the town's energetic population. A short hike leads to neighboring Playa Mermejita—a wildly contrasting and deserted bay. The waves are loud and rough. The shore is deep and completely exposed to the elements. We found the only bit of shade beside its sharp cliffs and let it exhilarate our senses for an hour.
Between both beaches is Punta Cometa. We joined the pilgrims who hike to its tip every evening to worship the sun as it melts into the Pacific. If you weren't spiritual before, you just might be after that.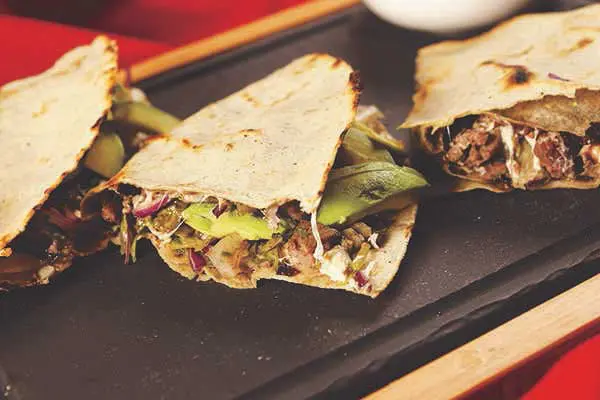 Zipolite
You may have heard of Zipolite as Mexico's famous naturist beach. While the beach has a few venues, it was, as is typical of the area, far from crowded. Come one, come all. Clothed or not, the liberated vibe was respectful and welcoming.
A short trek to the next bay revealed another scene at Playa del Amor: one bar, pumping music, and a party that was gearing up for a long night. While naked revelers danced on the sands, we watched another spectacular sunset—one more reason why it deserves to be called the "Beach of Love."
A portion of the sweetest shrimp I've ever had.
We almost missed the town of Zipolite on our way home. Understandably, given that everything is centered on one short street. That said, it has a surprisingly good smattering of amenities, including a European-style wine and deli store. In the evenings, restaurants bring tables outside to join locals selling exotic homemade ice-cream, or grilling savory tlayudas over wood fires. This all lends itself to the community atmosphere that we felt there. Just as welcoming as its beach, Zipolite displayed the most obvious integration between locals and expats of all the towns we visited.
Puerto Angel
Puerto Angel lives up to its name with its small port, and indeed it felt like an active fishing village. Arriving around lunchtime when most of the hard work was done, we witnessed its fishermen grilling their day's catch under the shade of the port awnings. The presence of more practical, everyday businesses almost surprised us, having got used to their absence in the nearby towns. Puerto Angel felt decidedly more local, and the visitors there were largely Mexicans enjoying the Revolution Day holidays.
We crossed the horseshoe bay to climb the characteristic rock formations, then bathed in the petrol-blue waters that reminded us of our home of Playa del Carmen. A couple of beers and a plate of tangy, lime-doused ceviche completed our day, fueling us for our colectivo ride back to San Agustinillo. Another day, another beach town, another tiny jewel in Oaxaca's crown.
Getting Around
For most of our trip, we got taxis between locations for $3 to $10, maximum. This was usually at night, after the local minibuses (colectivos) had stopped around 7 p.m. I'm used to getting colectivos on the Riviera Maya. They're small, basic vans that charge about 50 cents a ride. Jump in, hold your breath, and hang on.
On the Oaxacan Riviera, colectivos are another level of basic. They're not minibuses, but pick-up trucks with a high wooden trailer for passengers. You take a seat under the tarpaulin roof and hang on tight— there's no door closing you in at the back. By the end of our trip, we were flinging ourselves into them with the casual abandon of a teenager at a swimming pool.
The Future
The spectacular natural surroundings, the laidback atmosphere, and the warm locals of the Oaxaca Riviera charmed us from beginning to end. Currently, settling there would have its logistic challenges.
The area's accessibility will change imminently though, with the completion of the long-awaited Super Highway project foreseen for 2023. Connecting the state's capital to the coast, it will doubtless bring major investments and development to the area. If you want a rustic experience like ours, I recommend visiting soon.
Get Your Free Mexico Report Here:
Learn more about Mexico and other countries in our daily postcard e-letter. Simply enter your email address below and we'll send you a free special report - Why Millions of Americans Are Moving to Mexico.
This special guide covers real estate, retirement and more in Mexico and is yours free when you sign up for our postcards below.
Related Articles
Guide to Oaxaca: One of Mexico's Greatest Cultural Gems
Top 10 Reasons to Move to Mexico
The Best Places to Live in Mexico as a U.S. Expat
Upcoming Conferences
The Only 2023 Fast Track Costa Rica Conference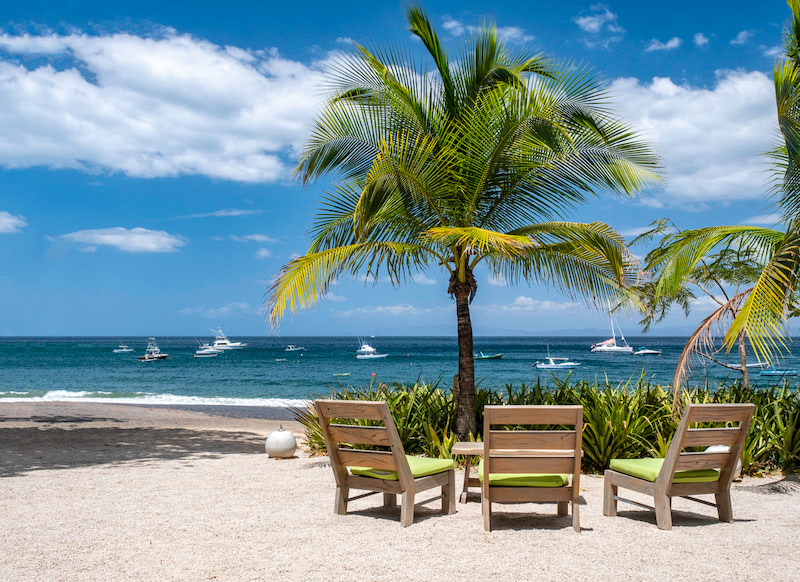 If your dream retirement involves stunning beaches… lush green mountains… a perfect year-round climate… first-rate healthcare… incredible value for money (a couple can live well on $2,109 a month—including rent!)...
Join our Costa Rica experts and expats in June and discover true Pura Vida.
REGISTER NOW, SEATS LIMITED: EARLY BIRD DISCOUNT HERE
---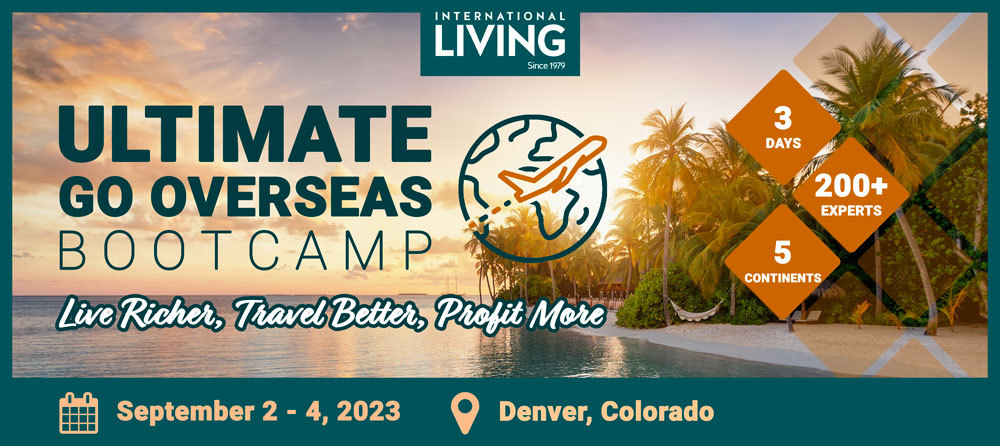 Most Popular Products
Popular Articles You May Also Like