"After a life spent in L.A. and Redondo Beach I knew wanted to live by the beach," says Fred X. Uriarte. The question was "which beach?" Fred had recently gotten divorced and retired. "We'd sold our house after the divorce and I was looking for an apartment. I came down here to take a look around. Ultimately, I figured I could find an apartment in L.A. or in Mexico. So, I chose Mexico."
After 33 years in the aerospace industry, relaxing by the beaches of Mexico's Caribbean seemed like a fine choice. "I'd been reading about the Riviera Maya in International Living for years, so I came down in November 2014, and moved the following January."
At first, he rented a two-bedroom condo in a small fishing village called Akumal. After spending a few months relaxing and swimming, he was ready for something else. That something else turned out to be teaching English.
"I wasn't sure want I wanted to do so I enrolled in a certification program to teach English as a second language." Fred says.
Next, he moved to the bustling seaside city of Playa del Carmen where it was easier to meet people. A friend there suggested he teach English to high school students. "I thought that was a pretty cool idea."
Now Fred spends his days volunteering as the Director of the Scholarship program for Keep Kids in School (KKIS), where he finds an outlet for his passion for education. The program strives to help students learn English and it funds a high school education for promising young people.
"A lot of expats think high school is free in Mexico. But it isn't. There's registration, books, uniforms, and transportation which adds up to about $500 per year. There's an incentive that a lot of these kids go find a job after middle school which ends at 9th grade."
KKIS offers a "Conversation Club" where volunteers visit once a week and speak English with a group of four or five students. The other initiative of the program is to sponsor promising students so they can complete their education.
"We go to the local middle schools around May and hand out applications and talk to the kids," says Fred. "In June, we hand out the scholarships. We had 20 to 25 kids enrolled when I started. Now, we've grown to 78 high school scholars per year and seven university scholars. A lot of these kids are the first ones in the family to go to high school."
In addition to his passion for education and helping others, Fred also enjoys cooking. "That's one of the things I love about Playa. You don't know what you're doing in the morning but by evening you're having a dinner party for 10 people."
Fred lives in a resort-style condo in the center of town for $2,000 per month. "It's not the cheapest place in town but has all the amenities like swimming pools, elevators, and underground parking. The complex is well-maintained, and most condos are vacation rentals. It's walking distance to everything. There's probably 100 restaurants within a half-mile radius."
Located along the Caribbean Sea, Playa del Carmen is a fast-growing city about 45 minutes from Cancún with an international population.
Fred does recommend if you're thinking about making a move abroad to do your homework and be willing to go with the flow. "It won't be like the U.S., it's a different culture. You have to be patient. I'd recommend coming and spending six months before you make a decision. You have to have a sense of adventure and the willingness to enjoy and accept other cultures. If you have that, then you can have success."
Get Your Free Mexico Report Here:
Learn more about Mexico and other countries in our daily postcard e-letter. Simply enter your email address below and we'll send you a free special report - Why Millions of Americans Are Moving to Mexico.
This special guide covers real estate, retirement and more in Mexico and is yours free when you sign up for our postcards below.
Related Content
Mexico: Colonial and Beach Havens 90 Minutes From the States
Fun and Interesting Facts About Mexico
I Can Work From Anywhere…So I Chose Low-Cost Mexico
Upcoming Conferences
The Only 2023 Fast Track Costa Rica Conference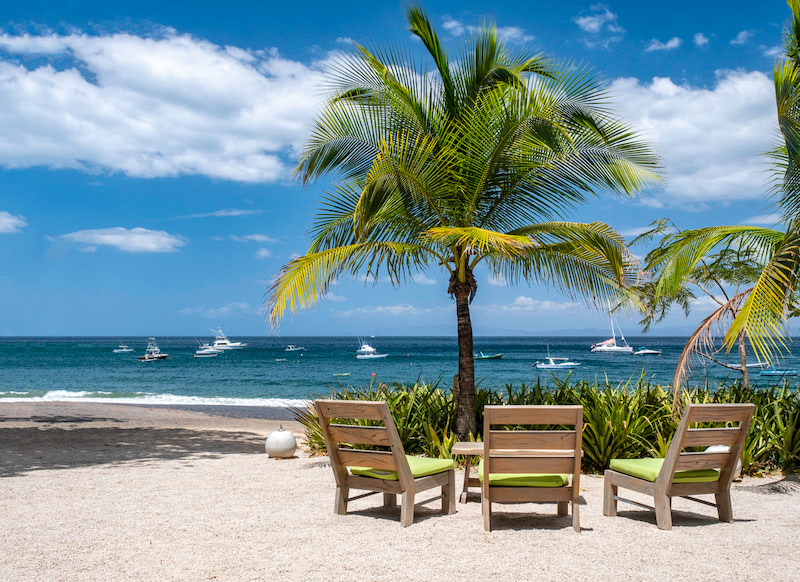 If your dream retirement involves stunning beaches… lush green mountains… a perfect year-round climate… first-rate healthcare… incredible value for money (a couple can live well on $2,109 a month—including rent!)...
Join our Costa Rica experts and expats in June and discover true Pura Vida.
REGISTER NOW, SEATS LIMITED: EARLY BIRD DISCOUNT HERE
---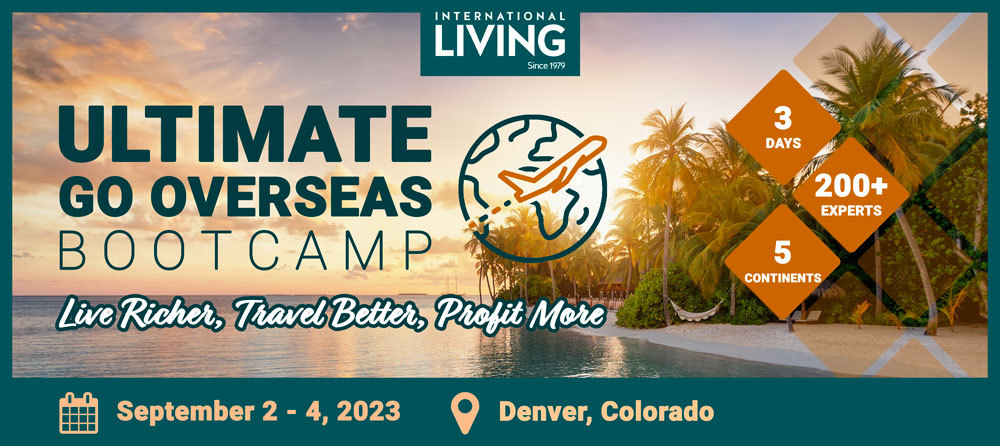 Most Popular Products