Ecuador is famous for its colorful festivals and every town in the country has its own traditional celebrations and events throughout the year. Here are our five favorite festivals, taking place over the next couple of months, where Ecuadorians celebrate in style with fireworks, drinking, music, and dancing.
From snow-capped volcanoes to dense Amazon jungle, sun-drenched Pacific beaches to the famous Galapagos Islands, Ecuador offers something for everyone. Located in the northwestern corner of South America, it is bordered by the Pacific Ocean to the west, Colombia to the north and Peru to the south.
The whole country enjoys 12 hours of direct equatorial daylight throughout the year due to its position on the equator. In cities where expats live, like Quito, Cuenca, and Manta, transportation and infrastructure are continuing to improve. And Ecuador is closer than you think–it takes only four hours to fly from Miami to Quito—so if you travel there between now and the New Year, make sure you try to fit in a festival or two.
Festivals Celebrated All Over Ecuador
On November 2, there is the celebration of the Day of the Dead, a memorial to loved ones who have gone to "the beyond." Families in urban and rural areas still prepare the traditional "colada morada," which is made from black corn flour and fruits, and "guaguas," which is bread shaped and decorated in the form of a small child. These preparations are shared in the cemeteries as a tribute to the life and death of those who stay and those who have departed.
In rural parts of Quito, this ritual is still celebrated as part of religious syncretism between mestizo and indigenous people. In urban areas, thousands of people gather in cemeteries to clean and decorate the graves of their loved ones.
It is a nationwide holiday. Businesses and schools are closed and vendors line the streets that lead to the cemeteries, selling flowers, candles, candy, and food.
IL Editor, Suzan Haskins says, "This is no solemn affair. Like all celebrations in Latin America, it's a lively and raucous affair, full of smiles, laughter, and music. For those who might be unfamiliar with this tradition, it may very well change your viewpoint about death and dying. Not morbid at all, it's truly a celebration of life."
Ecuador celebrates New Year with as much enthusiasm as any Latin American country. New Year's Eve sees a unique ritual where elaborate effigies representing bad vibes from the departing year are displayed throughout the towns before being burned at midnight to the backdrop of fireworks and music. These effigies are packed with gunpowder and fireworks which makes for quite a display.
Festivals in Quito
An eclectic mix of events marks Fiestas de Quito which runs from November 28 to December 6. Notable elements include Nativity reenactments, bullfights, traditional dancing and carnivals in the Old Town. Quito's streets are filled with music and people celebrating the city.
The celebration of Quito, the Spanish foundation, which occurred on Dec 6. 1534, is characterized each year by its diversity. The party begins in late November with the call Proclamation, where the capital's mayor kicks off the traditional celebration in the Plaza de San Francisco, in the heart of the historic center.
The heart of this festival is in the neighborhoods. On December 5, locals gather in the streets to enjoy traditional music and hot canelazo, a drink with rum and cinnamon. Parades are performed in the town where all exhibit their best marching bands.
Festivals in Cuenca
Cuenca hosts a citywide party celebration to celebrate its Independence Day on November 3. The usual array of parades, fireworks, and concerts fill the streets with lots of things to see and do. The three-day festival is Cuenca's biggest celebration, attracting artisans and visitors from all over Ecuador and neighboring countries.
Cuenca's Christmas Eve Pas del Niño parade, or Passing of the Child, is a colorful, often bizarre, mixture of the religious and the profane. It is a festival of thanksgiving and homage that combines Catholic and indigenous traditions and it is a lot of fun.
The procession, of over eight hours, features floats and cars decorated with flowers, fruits, and vegetables. Bands, dancers, street performers, stilt-walkers and various Biblical characters take to the streets and a likeness of the infant Jesus is carried through towns and villages. The parade takes place on Christmas Eve but the Pase del Niño celebration begins the first Sunday after Advent and continues until Carnival in March. Besides this celebration, Christmas in Cuenca also features nightly firework shows, concerts, and craft sales.
Get Your Free Ecuador Report Here:
Learn more about Ecuador and other countries in our daily postcard e-letter. Simply enter your email address below and we'll send you a FREE REPORT - Ecuador: Live Well on Your Social Security.
This special guide covers real estate, retirement and more in Ecuador and is yours free when you sign up for our postcards below.
Related Articles
Two Weeks In Ecuador: Touring Quito, Cuenca, And Salinas
Is It Safe To Live In Cotacachi?
Ecuador Coastal Itinerary: Driving The E15, Ecuador's "Ruta Del Sol"
Upcoming Conferences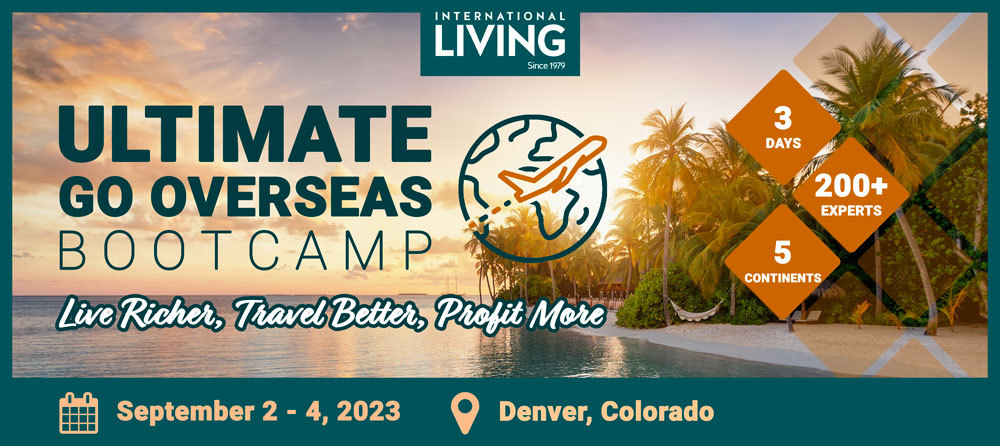 Most Popular Products