I get a lot of questions about rentals in Belize—how to find them, what are the going rates, what neighborhoods should I look in… I say this a lot: Belize runs on Facebook and it's an invaluable resource for new expats.
From using Facebook's "Marketplace" option—where you'll often find lower cost and more modest rentals—to finding the groups where the most/best rentals are listed, this should be a go-to resource.
Here's a guide to my favorite groups for finding rentals in each area of Belize and a taste of what's currently on offer…
You can find basic or modest rentals from as little as $400 a month in Placencia, but the small pool of upscale rentals has the prices remaining high. Expect a one-bedroom, one-bathroom unit on the nicer side to be around $850.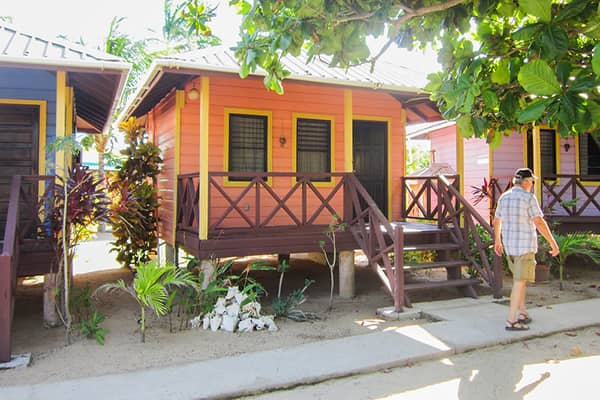 Two great resources on Facebook are Flowers Services And-Property Management (they also have a website) and Placencia Peninsula Property Rentals.
Currently available is a compact, fully-furnished studio apartment with parking and A/C. It's close to a beach, restaurants, and a grocery store and rents for $400 a month on a six-month lease. WiFi and water are included.
Also on the market is a one-bedroom, part-furnished apartment. It features a washer and dryer and the bedroom offers sea views. It rents for $800 a month on a six-month lease, utilities included.
In Ambergris Caye, most expats find rentals through real estate agents or ask for a connection to long-term rentals on the Ambergris Caye Expats Facebook group.
The website of BLease property management is another good place to find rentals in the Ambergris Caye area. Currently available is a 600-square-foot condo right on the beach. This furnished first-floor studio features A/C and a flat-screen TV in a complex with a shared pool and 24-hour security. It rents for $875 a month and Cable and WiFi are included.
Another popular option in Ambergris Caye is rental management company Vacasa at Mara Laguna resort community. They almost always have rentals available in this very expat-friendly complex. I like Mara Laguna for new expats, it's very easy to navigate and reasonably priced. Stays start from $35 a night.
Caye Caulker has a small pool of rentals and most are on the more rustic side. You can find decent options starting from around $650 a month. More luxurious options are slowly starting to show up on Facebook groups such as Caye Caulker House and Apartment Rentals.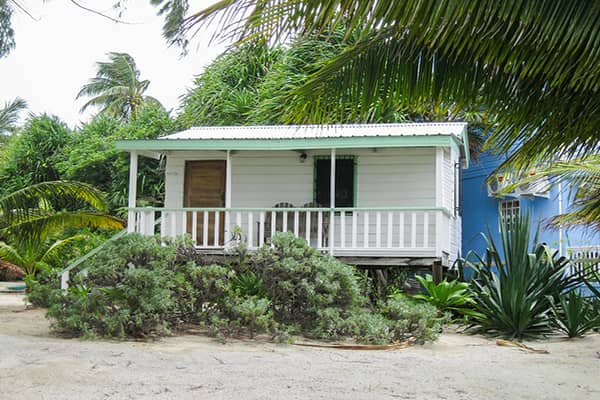 Currently available in Caye Caulker is a two-bedroom, ground-floor rental featuring a well-equipped kitchen and enclosed yard. It rents for $950 a month and use of a shared pool is included.
Corozal is a well-kept secret amongst expats. I recommend you get a guide in the form of a real estate agent or travel guide like Belize Paradise Tours for the area—at least for your first visit. You'll miss a lot of the great secrets if you don't know where you are going!
The best Facebook page for Corozal information, including rentals, is Corozal Living.
Right now a move-in-ready, two-bedroom, one-bathroom condo, a short drive from Corozal town is available for $1,100 a month. Water and WiFi are included. The condo features a covered deck, garage, and shared pool access.
Like Corozal, Cayo is a place better suited to more seasoned expats in Belize but you can find great rental options here for much less than in the cayes—decent options start from $500.
You may want to consult Rainforest Realty or use the Cayo Belize Expats Facebook group to find a rental here.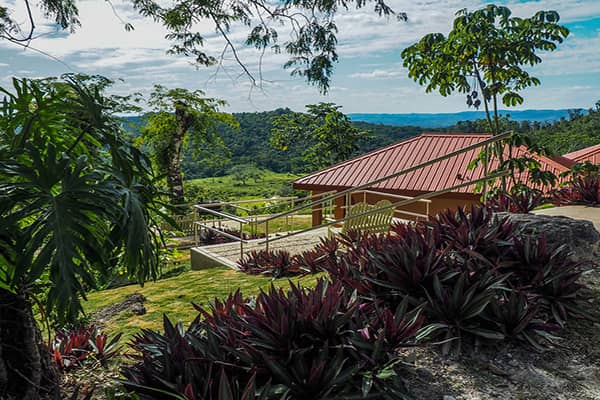 On offer currently is a one-bedroom, one-bathroom, furnished apartment a 10-minute walk from downtown San Ignacio. It rents for $600 a month. A two-bedroom, one-bathroom furnished house in San Ignacio is also available and rents for $500 a month.
Free Webinar: Belize, The Last Affordable Caribbean Paradise
This Special FREE Online Event, The Caribbean's Last Affordable Paradise will show you where you can...
  ➢ Recapture the carefree, contented days of time gone by...spend your time playing in the sea, fishing, swimming, sunning...
  ➢ Rent a luxuriously furnished two-bedroom condo just steps from the beach for just $1,200 a month. Or buy one—furnished—for as little as $139,000.
  ➢ Live all in...rent, utilities, groceries, fun and entertainment included...on as little as $1,700 a month—less than $20,000 a year—and vastly reduce your overall tax burden.
All in a friendly and welcoming English-speaking haven just 2 hours from Miami.
Your Hosts...Two of the Most Qualified Caribbean Experts are ready to share all their insights and first-hand knowledge about this often overlooked, low-cost paradise.
Sign up for our daily postcard e-letter and you'll get FREE and INSTANT access.
Related Articles
Travel in Belize Simple and Straightforward
Five Places to Live in Belize; Two to Avoid
Is Belize A Safe Place To Live?
Upcoming Conferences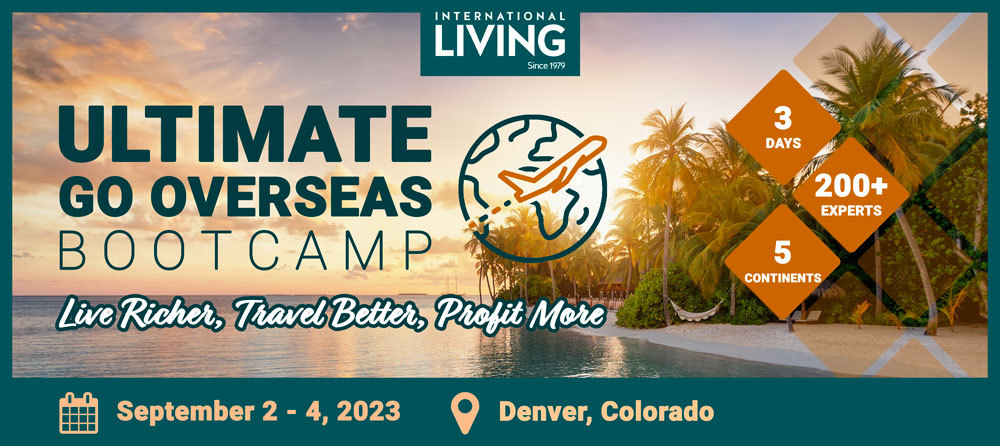 Most Popular Products
Popular Articles You May Also Like