The idea of beginning an open-ended, slow-travel journey was exhilarating. However, the process of transforming such a stimulating thought into reality was a journey in itself.
The idea first popped into my head after an online discussion with a friend who was working and traveling throughout Central and South America. He playfully boasted he was living like a king for pennies on the dollar, sharing images of his rental: a three-bedroom, two-bath, hillside house overlooking a lake in Guatemala—with maid and gardening service three days a week, to boot.
It was picture-postcard stunning.
He asked how much I thought the monthly rent was, and I guessed what I thought was a low-ball $1,200. Nope. He was getting the royal treatment for $450, all-in.
Say what?
I'll never forget the conversation because I was paying seven times that for a 2/2 apartment in Seattle, which suddenly sounded utterly ridiculous. I shared the conversation with my wife, Karen, and she jokingly responded, "Maybe we should do that, too…"
No nudge necessary. The wheels were already turning in my head, and I spent the next few days searching terms like "cost of living" and "expat" and "affordable destinations".
And that's when I discovered International Living.
Like an oasis in the desert, the IL website was inviting, its content robust, and it had exactly the kind of information I was looking for in one convenient location.
Click.
I bookmarked the website and pored over the site, devouring as much of the information as possible. Their annual global retirement index was especially insightful because it listed several of the countries my friend mentioned as budget-friendly. Bingo. This "silly" notion was starting to sound like a good idea.
I signed up to the daily postcards and monthly magazine to keep the fire burning. Now we had everything we needed to start a serious discussion.
It was time to let Karen know her "maybe" wasn't so far-fetched. We sat down and reviewed the array of destinations covered by IL. We were fascinated that this information was available for all the world to see, but only if you take the time to discover it.
A mere week-and-a-half on from the life-shifting call with my friend, Karen and I started believing this was a possibility. The calculator didn't lie: We could cut living expenses by 65% by traveling the world versus staying in Seattle. While we love Seattle, we love traveling more. And the more we explored IL's resources, the more we learned it was not only possible but downright sensible.
We targeted Central and South America as likely starting points, for a few good reasons. We work remotely and wanted to start off "close enough" to the U.S. in case we needed to get back quickly. It also provided an opportunity to live in lower cost-of-living countries while we paid off debt so we could afford higher cost-of-living countries down the road.
The plan was coming together.
In November 2017, we took a scouting trip to Ecuador, spending two weeks visiting the capital city, Quito, and the expat haven of Cuenca.
Priority one: Make sure the internet infrastructure was sound and WiFi was freely available. Check and check.
During the visit, Karen realized speaking the native language would be extremely helpful, so we signed up for the Warren Hardy Spanish program through IL shortly after returning. While I had four years of Spanish (albeit nearly 40 years ago), Karen was just starting out. Within weeks of our return, Karen was learning the basics and I was reconnecting to my high school Spanish class roots. ¡Muy bueno!
Our initial plan was to launch in May 2018, beginning in Ecuador. A significant project for me kept us in the States a little longer, and due to State-side commitments through the end of the year, it made more sense to begin in Mexico.
We kicked off our journey on July 31, 2018, spending nine months in Mexico (Akumal, Mérida, San Miguel de Allende, Mexico City, and Oaxaca) and three months in Ecuador (Cuenca and Quito). We're now two months into our Peru (Trujillo and Lima) experience, and there is no turning back. Thanks to IL—to the magazine, the reports, the Spanish course, the daily postcards, and the wealth of resources on the members' site—we were more than prepared when we took the leap.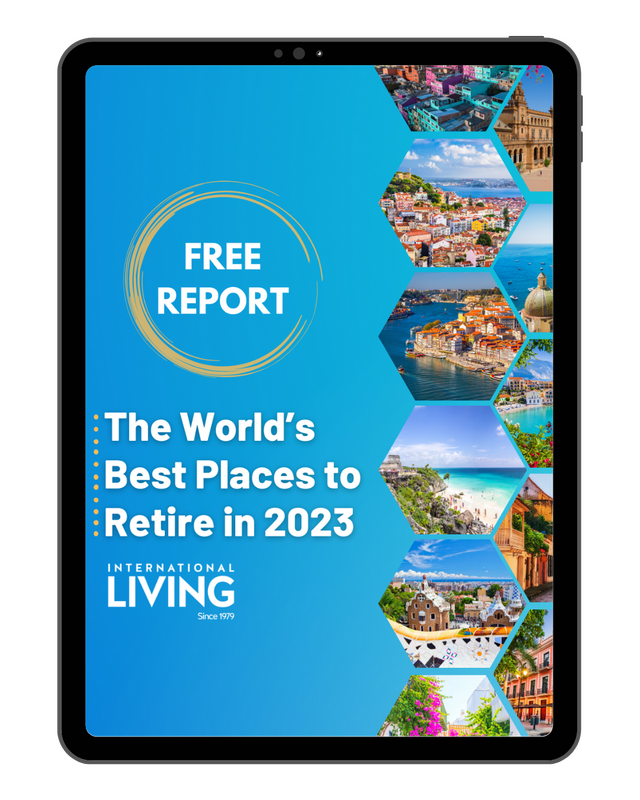 Get Your Free Report on the World's Best Places to Retire:
Learn more about the best places in the world to retire in our daily postcard e-letter.
Simply enter your email address below to sign up for our free daily postcards and we'll also send you a FREE report on The World's Top 10 Retirement Havens, plus access to over 10 more free reports. Our gift to you, on our favorite destinations.
Related Articles
Live Richer, Spend Less – International Living's Guide to Retiring Overseas
How International Living Changed My Life for the Better
The 7 Greatest Challenges of Moving Overseas And How to Resolve Them