By Seán Keenan and John Wallace
"Island living" conjures up deserted beaches, swaying palm trees, and cocktails at sunset. The Caribbean… the South Pacific… the Maldives.
But if you add in layers of history, ancient architecture, and Old World charm, then you're talking about Europe's sub-tropical islands.
With rugged hill towns, dramatic coastlines, picturesque fishing harbors, and cobblestone streets, Europe's islands offer a diverse range of climates and natural beauty, along with a laidback, surprisingly affordable, and distinctly European island lifestyle.
Are you interested in retiring abroad? Yes | Not Sure Yet
Below, we explore four of these islands, which are relatively unknown to North Americans, and meet the expats who have made them home…
Madeira: Portugal's Garden Island
The southern reaches of Madeira, a Portugese island off the northwest coast of Africa, is scored by deep, forested valleys, canyons, and gravity-defying switchback roads. The northern part of the island, by contrast, features wind-blasted plateaus almost 7,000 feet high—where snow cover is an annual occurrence.
For an island that's just 34 miles long by 14 miles wide, that's a lot of variety.
Ultimately, though, Madeira's climate is subtropical, and outside of the more extreme spots on the north coast and mountaintops, it's a spring like, sunny location where temperatures rarely peak above 80 F in summer, or dip below 60 F in winter.
Brittan Graves moved to this autonomous region of Portugal almost two years ago from Boise, Idaho. He and his wife, Terri, bought a three-bedroom, two-bathroom penthouse condo ($380,000) in the island's capital city, Funchal.
"We'd traveled all over the world for 30 years—South Africa, Europe, South America, Australia—and had a romantic notion about retiring overseas," Brittan says.
For a long time, the couple had toyed with moving to Spain or Portugal for retirement, but when Terri saw a TV show about Madeira, they knew they had to see it. And when they did, they were smitten.
"We sold our house and car in Idaho, bought a one-way ticket, and here we are," says Brittan.
Brittan and Terri find Madeira much more affordable than the U.S. "We love wine and food, and here we eat out much more. The quality of the food and ingredients here is high.
Restaurants are mostly traditional—there isn't the same international range you'd find in a U.S. city—but the beef, chicken, and fish are great. Scabbard fish is a local specialty, and the grilled sardines that you get all over Portugal are delicious."
Healthy cuisine, an active lifestyle, and year-round outdoor living help keep the doctor at bay. Nevertheless, with five hospitals to choose from in Funchal town, including private options at Hospital Particular de Madeira and Hospital da Luz, Madeira's healthcare is anything but basic.
"The Hospital Particular is a wonderful, new facility," Brittan says. "I had a lumbar disc issue when I came over first, and they took me in for an MRI and a CAT scan. We're covered by the national healthcare system, which you get as a legal resident, but we also have private health insurance. It turned out that the co-pay for both scans came out as… zero! They charge you €1.50 ($1.38) for a blood test, but the scans were free. The doctors are friendly—some speak fantastic English, some a little less, but I had no problems at all."
Determined not to buy a car, Terri and Brittan get around the island using the hop-on, hop-off bus service. When they had a guest visiting from California, they hired a driver for a day to visit the natural lava pools and dramatic coastline on the east side of the island.
Visually, Madeira is spectacular. What it lacks in sandy beaches (the coastline is mostly rocky or pebbled), it makes up for with dramatic cliffs and mountain sides that look almost Tahitian.
Combine that with a typically Portuguese atmosphere of white villages clinging to hillsides, terracotta-roofed townhouses, terraced vineyards, and flower-strewn walking trails that follow ancient stone waterways through dappled forests… and it's easy to understand why the island is rapidly becoming one of Portugal's most popular locations with expats.
"There's a strong presence on Facebook," Brittan says. "Lots of people from the U.K. and some North Americans. And we have Portuguese friends too… the locals are very friendly."
With up to 10 flights a day to Lisbon (about two hours) and year-round connections to multiple European cities, Madeira is not isolated. A weekly service with Azores Airlines connects the island with New York's JFK airport too.
The cost of living on the island, while slightly higher than mainland Portugal, is significantly lower than in most North American destinations. (Most expats in Portugal live well on around $2,500 to $3,000 a month.) In Portuguese terms, that works out to paying, say, $1 rather than 70 cents for a shot of espresso at a charming sidewalk café. It's a small price to pay for a better life on Portugal's garden island.
Cyprus: The Sunshine Island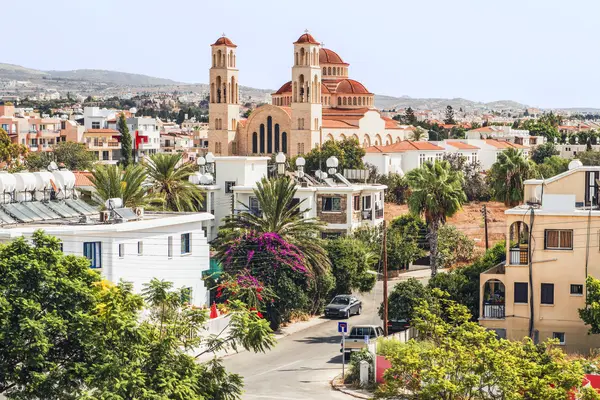 Rising steeply from the Mediterranean Sea just south of Turkey, Cyprus holds a strategic position between Europe, the Middle East, and North Africa. That sort of geographical privilege is a mixed blessing for any small territory—the island has a long history of conquest and occupation. There is, however, an upside to this turbulent backstory… Since the British empire was the last to rule Cyprus (and the U.K. maintains an airbase on the south of the island), most of the locals speak English.
Nevertheless, Cyprus is a divided island. Since the 1970s, the island has been partitioned into north and south, with both sides living in relative peace. The Republic of Cyprus, to the south, is a member of the European Union (and NATO), while the Turkish Republic of Northern Cyprus is an enclave within the EU's borders, but not recognized as a legitimate state by any country except Turkey.
That aside… Cyprus doesn't feel exceptionally different from any other Mediterranean country. Move away from the unsightly border zone, and you could easily mistake it for a Greek island. Oleander, camelia, and bougainvillea overhang honey-limestone walls, date palms shade Byzantine plazas, and friends meet for coffee under the awnings of sidewalk cafés.
Slatted wooden shutters and carved doorways hide arcaded courtyards from the Mediterranean sun in the old town area of the capital, Nicosia. Ultra-modern hospitals, malls, big-box stores, and an international airport skirt the city before it gives way to olive groves, vineyards, and upland cedar forests.
Expats are drawn to Cyprus for its castles, churches, food, and wine. Richard Powell, a 73-year-old Canadian expat, retired with his wife, Tina, to Cyprus in 2017. "My first trip was a bit of serendipity," he says. "I was looking for a country that offered medical tourism to correct an eye problem. Tina suggested Cyprus, and it only took a few days for us to fall in love with the island and its way of life. Seven months later, we moved here and have never regretted it."
The company Richard contracted with as an IT developer made arrangements for him to work remotely, which he did for the next two years. Although dependent on high-quality internet access, Richard and Tina weren't restricted to living within the city. In fact, they headed for the far southwest of the island—to the dry lowlands on the leeward slopes of the central Troodos mountain range.
"We settled in the large village of Peyia for a few reasons," Richard continues. "It's close to the lively city of Paphos—but not too close, a few thousand expats live here, and it's just up the hill from some of the best beaches.
"We enjoy the weather, the laidback lifestyle, great food, and friendly locals. I love walking the hills and exploring the valleys with their orchards, vineyards, and ancient villages. The sea is clear and warm and I love snorkeling and swimming in sheltered coves.
"Plus, there are social groups for everything you can think of. A real delight is whiling away an afternoon enjoying traditional Cypriot food and wine on a shady patio in a village taverna."
Richard and Tina rent a two-bedroom townhouse in a large complex of family homes and condos. Many of the residences are summer retreats for owners from all over Europe, so for most of the year, the development is comfortably quiet.
"We can sit out on our patio overlooking gardens and a large pool, enjoy a barbecue and talk to the neighbors," Richard says. "Being high up on the side of a hill, we have a great view of the sea. Our rent is €530 ($576) a month plus utilities. Things go upwards from there, depending on what you're looking for. My friend rents a large, private, three-bedroom villa with a pool for €1,500 ($1,630)."
Cyprus is a small island, with just over a million people, so anything imported is generally more expensive. But the cost of living in Cyprus is, by Richard's calculations, about 20% to 30% lower than in Canada. It's possible to live well here on around $2,400 a month for a couple.
"The main differences," he says, "are lower rent, socialized medicine, inexpensive produce, reasonably priced restaurant meals, and a short winter, meaning there's little in the way of heating costs."
With regular air connections to over 50 European cities (mostly in the summer season), the island is well connected. Count on around five hours' flying time from a European hub airport like Paris, Frankfurt, or London. Once settled, expats get to enjoy plentiful sunshine—Cyprus has more than 300 days of sunshine annually—and some of the region's most popular sandy beaches at Agia Napa and the Famagusta peninsula.
Get Your Free Report on Europe Here:
Learn more about countries in Europe and other countries from around the world in our daily postcard e-letter.
Simply enter your email address below and we'll also send you a FREE report - All the Charm and Romance of Europe…at a Price You Can Afford.
Tenerife: Outdoor Living at its Finest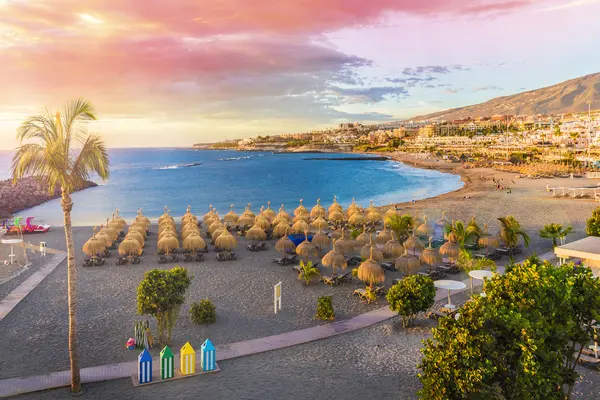 Technically a part of Spain—though over a thousand miles closer to Morocco than to Madrid—the Canary Islands have been tempting expats for millennia. As early as the 1st century BC, the ancient Greek scholar Plutarch described the archipelago as "the fortunate isles," beguiled by sailors' tales of the warm weather, fertile lands, and abundant natural produce.
Eight of the islands are inhabited. The "main four"—Tenerife, Gran Canaria, Lanzarote, and Fuerteventura—are hotspots for visitors.
Among the four, the contrasts are enormous. Both Fuerteventura and Lanzarote have a stark, quiet beauty—fringed by deep blue ocean that melds to shades of lapis and teal by virtue of their black volcanic sea beds. But neither island has the year-round amenities of a sizable city. Outside of the beach resorts in high season, it's a quiet, almost reclusive life.
Gran Canaria and Tenerife are of a different stripe. Broadly speaking, the two islands have similar geography, with a central volcanic peak sloping down to sub-tropical farmland and palm-fringed beaches and resorts.
Average yearly highs top out at 76 F, while the lows come in at 65 F. With prevailing winds coming from the north-west, the highlands of both islands trap oncoming moisture, and the contrast between the arid conditions on the southern portions of the islands and the green pine forests, eucalyptus, and grassland of the north is immediately noticeable. And it allows expats a choice of microclimate.
Rose Bull and her husband Trevor moved to Costa Adeje, on Tenerife's southwest coast, in 2012. "It's the warmest part of the island," Rose explains, "I have a friend who lives in the hills inland, where the weather is completely different, but even in the coldest month of the year it's 60 F here. We don't need heating or air conditioning—we just open the windows and doors if it gets hot."
Mount Teide—the dormant volcano that dominates the skyline of Tenerife—clocks in at 12,198 feet. That's the highest peak on Spanish soil, and given the island is a mere 52 by 33 miles, the mountain has an enormous impact on its climate and structure.
Roads and highways feature switchbacks and steep climbs, and white-painted villages teeter on the edge of some precipitous drops. Invest in a good pair of walking boots—Mount Teide is surrounded by national parks, with excellent hiking trails and a cable car to the peak for those who'd rather not hike a full day in the sun.
"I go walking with friends twice a week," says Rose, "and swim every day in our pool. Trevor plays golf every week. There's a lot of outdoor living here, since the weather's good all year. Then there's quiz nights at a local bar on Thursdays, and we often go out for meals with friends. You can get a meal for two for €25 ($27)… maybe €40 ($43) for something more special."
In fact, the cost of everything is lower than you'd expect on an island. "Our water bill is €30 ($32.50) every two months," says Rose. "A coffee at a café is just €1.30 ($1.41). Electricity is more expensive, about $150 a month, but property tax—the local municipal tax is the closest thing to property tax here—that's about $550 a year on our six-bedroom house with a guest apartment and pool." A couple, renting a two- or three-bedroom apartment, could expect their cost of living to run about $2,700 a month.
Santa Cruz de Tenerife, the main city, is perched on the island's northern tip, about a 50-minute drive from Costa Adeje. At over half a million residents, Santa Cruz is a sizable Spanish city; with a cathedral, universities, parks, eight-lane highways, tramways, showpiece architecture, and lively year-round nightlife.
While Costa Adeje offers a medical center and numerous English-speaking GPs, Rose and Trevor take advantage of the excellent medical facilities in Santa Cruz for major treatments. As legal residents, they qualify for free healthcare in Spain, but they supplement that care with their own private insurance, which costs around €5,000 ($5,425) a year to cover them both.
"The healthcare here is just excellent," says Rose. "The doctors speak English, and I like the way the system works. You can see a consultant all the way through your treatment—you don't need constant referrals from a GP to get access. And it's efficient. When Trevor had a bad back, he went to the hospital at 10.30 a.m. with no appointment. They gave him an MRI scan, and he was back home two hours later. Another time, when he had to have a gallbladder operation and needed to stay in hospital for eight days, they set up a room so I could stay with him while he recovered."
The health benefits of living in such a comfortable climate go beyond the physical, though. "It's a different lifestyle here," Rose says. "It's much less depressing than being indoors all winter." (The Canaries are extremely popular with northern Europeans.)
Neither Rose nor Trevor speaks Spanish to a high level, but the international nature of the Costa Adeje means that's not a problem. English is commonly spoken by visitors and expats.
"There are lots of English people here," Rose says. "Plus Belgians, Germans, French… all sorts. Although not many Americans. Most people in the U.S. have never heard of Tenerife," she laughs. "It's like a secret island."
That may change soon… In the summer of 2022, United Airlines introduced three direct flights a week from Newark to Tenerife. With a flight time of just seven hours, expect interest in the island to grow exponentially.
Malta: Friendly, Social, Laidback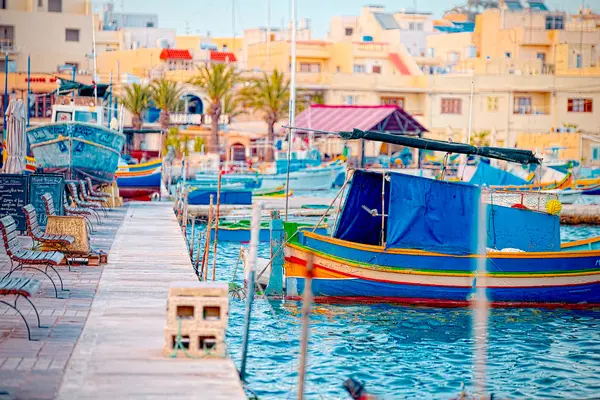 Occupying a strategic position in the middle of the Mediterranean Sea, between the southern coast of Sicily and the northern tip of Africa, the Maltese archipelago lies steeped in myth and legend… But of its 18 islands, only three—Malta, Gozo, and Comino—are inhabited.
Malta, with its historic sites and cultural variety, is a European island like no other. Caught between the raging swell of Christian Europe and various Islamic caliphates, Malta has been conquered by Carthage, Rome, the Arab Aghlabids, the Sicilian-Normans, the Kingdom of Aragon, the French, and the British Empire. Nowadays (since 1974), it's an independent republic.
Approaching Malta from the south, you're greeted by sheer rock face. But the north of the island couldn't be more different, with gorgeous sandy beaches sprawling along the coastline. It's a wonderful contrast. Malta's Mediterranean climate makes for long, dry, hot summers, and mild winters. At the height of summer, average temperatures can range between 80 F and 88 F, while in winter, they drop down to a reasonable 57 F to 68 F.
Following their retirement, former Marines Cheryl Strickland-Lewis and Todd Lewis uprooted their lives in Washington State to make the move to Malta. Cheryl's mother is Maltese, so the allure of immersing herself in her family's cultural traditions was too tempting to ignore.
What they cherish most about their new home is their new-found community. "Our social life is much better," Cheryl says. "The sense of community is just different than in the U.S. The people here really go out of their way for you."
Todd says the move has allowed them to live more simply. "Nobody seems to be in a rush, so that's really appealing to us."
They also note the positive change in their cost of living. Certain items are more expensive… mainly imported goods from the U.S. They rent a three-bedroom, two-bathroom apartment with a partial view of the Mediterranean in Marsascala on the southeast coast (where members of Cheryl's Maltese family live). They pay $1,200 a month in an area they admit is "not the cheapest." (Renting a one-bedroom apartment, a couple can live comfortably in Malta on about $2,300 a month.)
Cheryl says they spend between $100 and $200 a month on their utility bill, but this is considered "expensive" by Maltese standards. "It's higher for us because we tend to leave the air conditioning on for our five cats," Cheryl laughs.
Despite Malta's small size, there's plenty to do. "If you're bored in Malta, that's on you," says Cheryl. "I know we're tiny, but there's just so much to see and do!"
When they're not swimming in the Mediterranean, or volunteering at their local cat rescue, Cheryl and Todd are trying out new local restaurants. For two people, Cheryl says, you can go out, order appetizers, then follow up with "the best carbonara you've ever had in your life, a bottle of good quality wine, and dessert, for well under $100." (That carbonara can be found at Panormus La Tavernetta di mamma Ciccia Sicilian Restaurant in Paola.)
There are, of course, some challenges. "Patience is essential," Cheryl says. "Especially with government offices, etc. There isn't the same urgency we were used to from U.S offices."
Despite the limitations of island living, Todd wouldn't have it any other way. "Every time I walk out on my balcony, I'm always thinking 'I'm so happy that we moved here.' You walk out and about the city center, and you just feel so happy in that moment. The people, the history… I just love living here. I wouldn't change a thing."
Europe's Tropical Islands In Photos
Get Your Free Report on Europe Here:
Learn more about countries in Europe and other countries from around the world in our daily postcard e-letter.
Simply enter your email address below and we'll also send you a FREE report - All the Charm and Romance of Europe…at a Price You Can Afford.
Related Articles
The Best Islands in the World to Retire On
5 Best Caribbean Islands to Live On… and 2 to Avoid