1. Bali has Great Beaches
Bali is widely known as a beach destination. But if you come here expecting beaches like in the Caribbean or the Mediterranean, you may be disappointed.
Beaches here are stunning, especially at sunset. But most of them are suitable for surfing, but not for swimming.
Bali is located in the middle of the ocean. The waves here are huge and the current is very strong. Even if you are a good swimmer, you should think twice before entering the ocean in the famous Bali beach villages like Canggu or Seminyak. Going into the water with children is not advised.
However, there are a few beaches with flour-soft sand and turquoise waters that you can swim in. You just need to know where to go. Here are a few suggestions.
Sanur beach is the best if you are traveling with kids or have health issues. The water is shallow, so you can enjoy the water safely. The beach is located in a popular vacation spot so you will find plenty of nice restaurants and hotels to enjoy.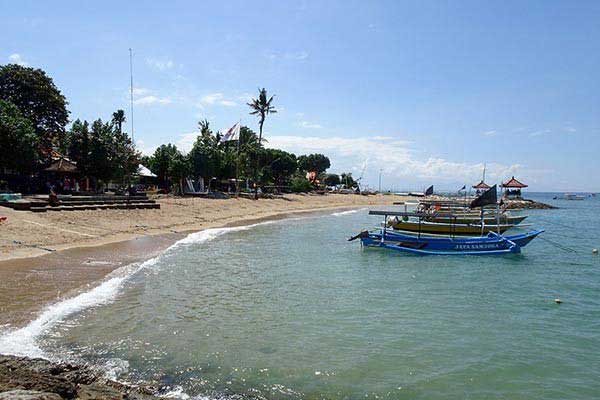 Padangbai has amazingly picturesque beaches which include the Blue Lagoon and the White Sand beach. Both of them are not easy to access, though, you have to take some steep stairs to get down to the water. This is why they are often called "the secret beaches." They are generally less crowded and more authentic. There are a couple of small moderately priced warungs (basic local restaurants) near the water but no other services.
Nusa Dua beach is a very developed area. The waters here are clean and calm. The coastline is covered with luxury hotels and family-friendly restaurants. This is one of the most luxurious areas of Bali. Expect polished lawns, perfect gardens, fancy cocktails, and great shopping. Prices are quite high here, but the quality of service meets the highest standard.
2. The Rainy Season is a Bad Time to go to Bali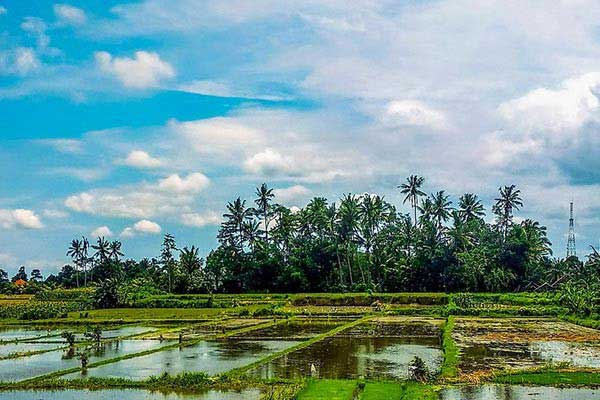 When we think about tropical rain in Asia—we picture a never-ending downpour coming from the sky, flooding streets, and sad days at homes—but the reality is quite different.
First of all, not all the rainy season months are the same. While the rainy season is quite long, from October to April, only a few months from December to February get the most rain. In other months it only rains a little, not more than we are used to in Western countries.
Second, when it rains, it mostly rains at night. The mornings are shiny and fresh. You can still go out and plan your visits to the tourist attractions. In fact, you may even enjoy it more as the heat will not wear you out in the first hours of discovering the island. Whether you are climbing a mountain, discovering a temple, or taking a beach stroll, it is much more enjoyable when the temperature is comfortable.
Thirdly, the rainy season is not the same everywhere. In some areas, especially in the mountains, it rains a lot. If you want to stay in Ubud or plan to travel across the island through the mountains, you may experience some heavy rain. But in the beach areas, you will not encounter much rain during the day.
It is also the blooming season in Bali. The world-famous rice paddies look emerald green and the numerous trees are covered in flowers. Unlike in the summer season, when a lot of greenery gets dry. The waterfalls and rivers are abundant, too. This is the perfect time to enjoy the lush jungle and take beautiful photos among the palms.
3. Bali is Cheap/Bali is a Luxurious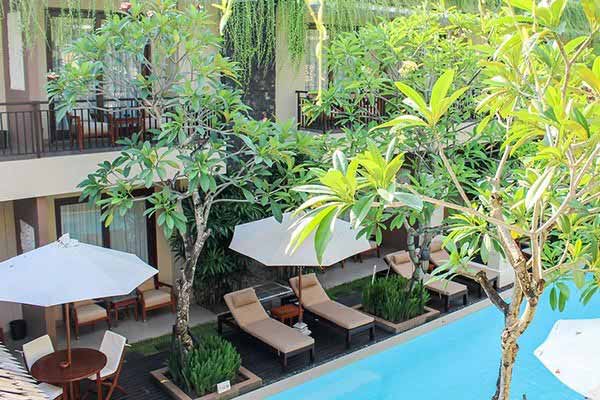 You may have heard about people moving to Bali because the cost of living is low. So many people tend to think all of Bali is very affordable, even the most luxurious places. On the other hand, Bali is known as a honeymoon destination with luxury hotels and fancy beach clubs.
Both of these are true. Some places are indeed very affordable. If you wanted to settle in Bali once you have retired or while working remotely as a digital nomad you can do this with a very low cost of living. Many areas outside of the main tourist spots will offer you beautiful scenery, cheap accommodation, decent internet, and tasty food.
If you imagine luxury villas, beachfront restaurants, and sailing trips, when thinking of Bali, you are also right. There are all kinds of entertainment: from nightclubs to museums, from workshops to water sports. You can find all of these in Canggu and Seminyak, both absolutely loved by expats. Just keep in mind, that the prices here are more comparable to your home country so you do need to plan a larger budget to stay here.
4.   Bali is all About Healthy Food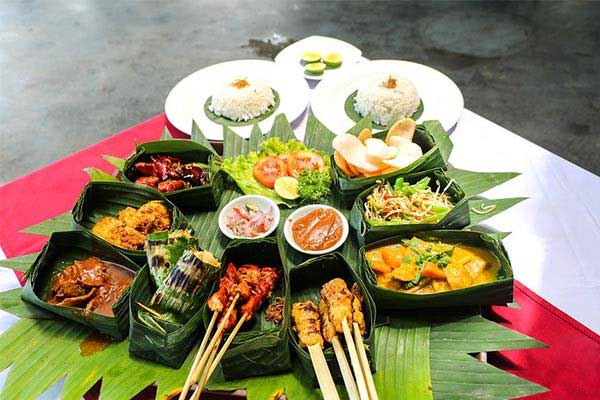 Bali is famous for healthy and beautiful meals. Millions of tourists come here craving refreshing smoothie bowls, well-balanced hot ragouts, turmeric lattes, and vegan cheesecakes. A low-cholesterol heaven on Earth. And this is very true. Bali provides abundant opportunities for healthy eating and boosting your immune system. They come in beautiful hand-crafted bowls, decorated with leaves and flowers, and they are delicious.
This is not to be confused with Balinese cuisine. These dishes were created and cultivated for westerners and by westerners. A beautiful culinary experience created by the tourist industry. Most tourists and expats living in Bali prefer this food to local Indonesian dishes.
The traditional Balinese cuisine is different. In a local restaurant, you will find spicy fried foods with rice and noodles. Indonesian food is spicy, abundant in flavor, and definitely worth trying. Just remember it is quite heavy.
5. Bali is a Small Island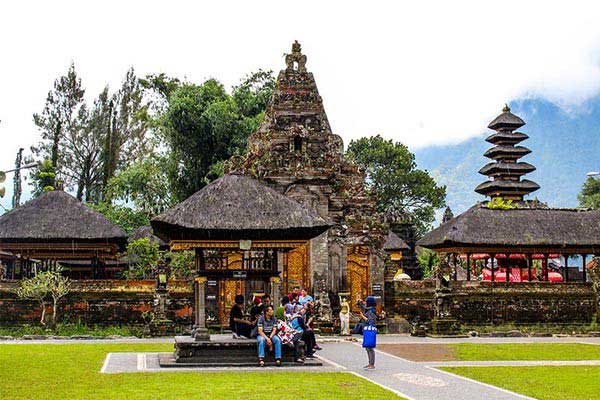 Bali occupies more than 2,000 square miles, so it is not as small as it may seem on the map. Of course, it is technically possible to drive around the whole island in two days. But you would not be able to enjoy the beaches or the tourist attractions in such a limited time.
Besides, there is much more to Bali than just beaches. The center of the island is a true gem for natural beauty lovers. You should definitely see the towering volcanoes of Kintamani, picturesque waterfalls, lush jungle, and emerald rice terraces.
The island is also very diverse in local arts and culture. Visiting numerous museums of Ubud, the art market in Sukawaty, sacred temples like Titra Empul (the water temple), or Besakih, the mother of all Bali temples. Each of these activities will keep you busy for about half a day.
When planning a trip around Bali, it is important to take into consideration the traffic, which may be very intense especially during rush hour. Some of the roads are quite worn out, too. Even if you are a good driver you may not be able to go fast. The best plan for seeing Bali is to allow for 10 to 20 days.
6. Bali is Hot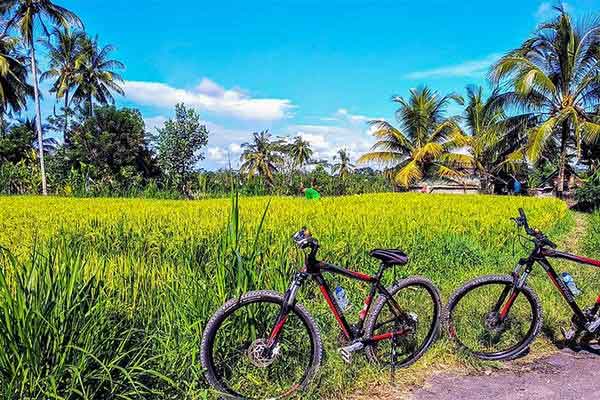 Bali is located very close to the Equator, so the temperature remains hot all year-round.
In the beach areas like Canggu, Kuta, or Uluwatu you can expect 80 F. The same is true for the North of the island—the less touristy villages like Lovina are just as hot. Even at night, when the air is a bit fresher, it never gets very cold.
But if you are going to the mountains make sure to bring some warm clothes with you. The temperature drops significantly during the night. It can go down to 55 F on the coldest days. Even during the day riding a bike across the mountainous areas near Kintamani, you need a warm jacket, a scarf, and perhaps a good pair of gloves.
7. Bali is Quiet and Peaceful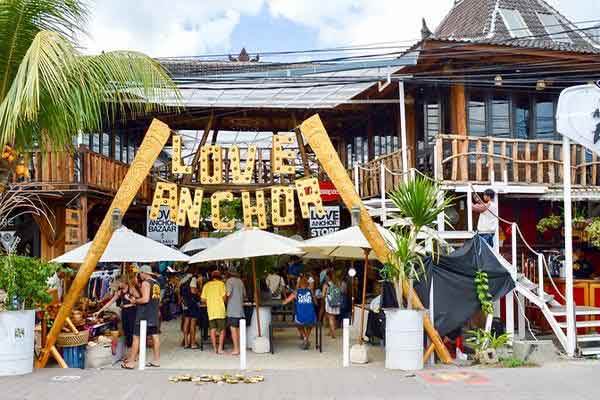 Thanks to the tourist brochures, we often imagine a Bali vacation as a peaceful time in the middle of the jungle. And indeed, you can spend a few days in a jungle hideaway without meeting a single person. Ubud is also quite peaceful. It is most famous among those looking for a healthy lifestyle and spiritual experiences. But being a cultural center of the island, it still attracts a lot of tourists.
On the contrary, famous tourist spots like Kuta, Canggu, and Seminyak are crowded with people and the traffic is often hectic. But they are great places if you are looking for parties, workshops, shopping, and socializing with other travelers.
If you are looking for something in between try Lovina or Amed. These beach resorts are less popular among tourists but still have all the necessary infrastructure.
8. Bali is the Only Place in Indonesia Worth Visiting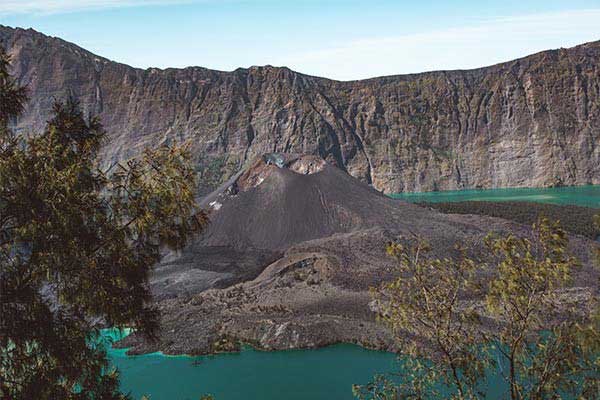 Indonesia is the largest archipelago in the world with more than 17,000 islands. Bali is one of the largest Indonesian provinces and the most popular amongst tourists. But there are many islands worth visiting.
Komodo island is famous for giant reptiles, especially the Komodo dragon—the largest lizard on earth. It is also home to a natural park with beautiful sights, an unbeatable marine world, and a stunning pink beach.
Raja Ampat is one of the world's most untouched places and top diving spots in the world. Here you can see mantas, pygmy seahorse, and stunning corals. Go for jungle trekking in the beautiful natural park, the only place in the world to see the elusive Red Bird of Paradise.
Lombok, the neighboring island of Bali has a lot to offer to nature lovers. There are beautiful white and pink beaches, stunning waterfalls and the coastline will take your breath away. If you are in good shape, take a challenging trek to the top of Mount Rinjani, the second-highest volcano in Indonesia.
9.   Balinese Wear Traditional Clothes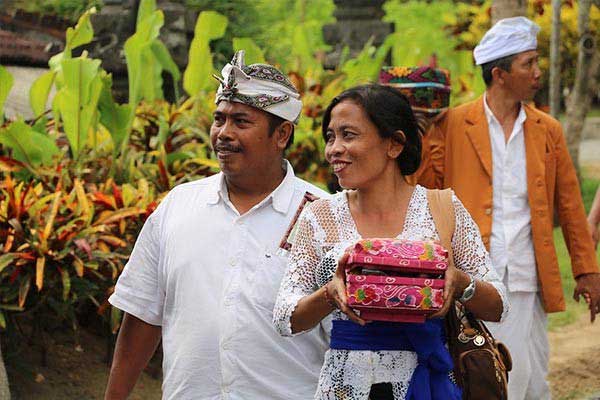 You may have seen the beautiful pictures of Balinese men and women dressed in traditional attire: ankle-long sarongs, colorful shirts, and ritual headdresses. The Balinese indeed still wear traditional clothes for ceremonies or touristic performances. However, in their everyday life, they prefer more casual clothing. The local population wears the same clothes as we do in western countries: jeans, pants, skirts, and dresses. If you go to a mall, you will find many western brands.
10. Bali is a Rural Underdeveloped Area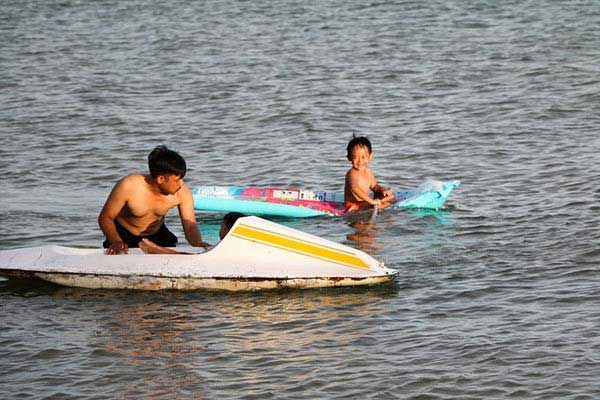 Many people imagine indigenous tribes when it comes to exotic locations like Bali. In reality, the majority of the population lives in urban areas.
The touristy areas in the south of the island are very modern. Internet is widely available and quite fast. Houses have air conditioners, flat-screen TVs, and fully equipped kitchens. The majority of the population speaks basic English and is very familiar with western culture. You can also pay with a card in most shops and restaurants.
If you are looking for a more authentic experience, you may want to go to the north or the center of the island. There you will find traditional family compounds—groups of houses with a large garden shared by the family members. Instead of an air conditioner, you will most likely find a fan. The kitchen is usually located outside in a separate building. But these houses still have electricity, running water, and most probably the internet. In these areas, you usually find small local restaurants that only accept cash. Living in such areas is basic, but it is not tribal.
Conclusion
Bali is a very diverse island. The recent growth in the tourist industry has changed the lifestyle in many places. The south of the island, Canggu, Seminyak, Kuta, Uluwatu, Ubud, Sanur have been largely adopted for tourists. They are very modern, offer several trendy restaurants and shopping areas. The climate here is hot and the prices are higher than in traditional areas. The center and the north of the island are more traditional: here you can witness real local living and try authentic Balinese food. The temperatures here are lower and so are the prices. Every area has its advantages, depending on what you are looking for.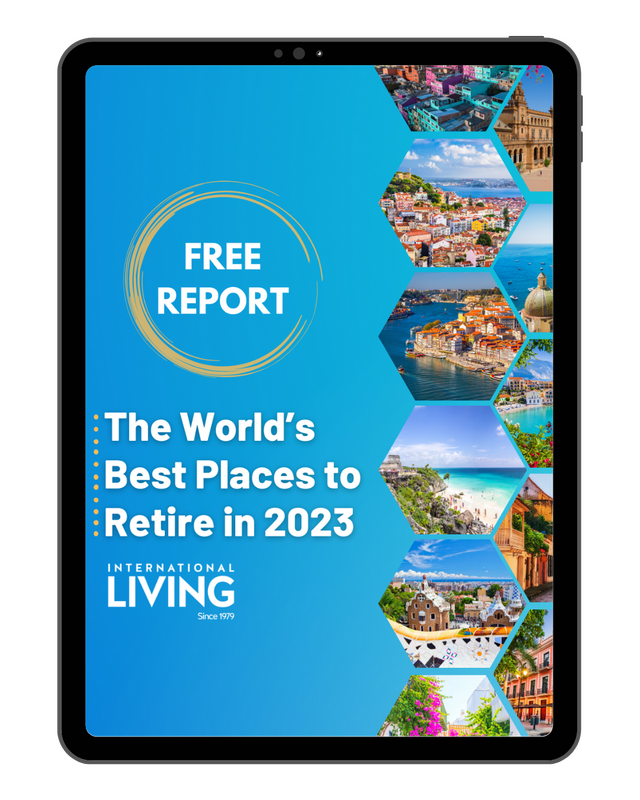 Get Your Free Report on the World's Best Places to Retire:
Learn more about the best places in the world to retire in our daily postcard e-letter.
Simply enter your email address below to sign up for our free daily postcards and we'll also send you a FREE report on The World's Top 10 Retirement Havens, plus access to over 10 more free reports. Our gift to you, on our favorite destinations.
Related Articles
7 Things to do in Bali…Big Adventure on a Paradise Island
Popular Articles You May Also Like