"I Have Rented the Same Condo for Years"
Name: Bonny Mayer
From: Rochester, New York
Living in: Chiang Mai, Thailand
Imagine rice fields in various shades of happy green sectioned off into neat squares. Add a cluster of Thai people, standing in the water with their pants rolled up. All of them are wearing wonky straw hats to shade them from the glorious sunshine. It's a postcard image.
This is exactly where Bonny Mayer found herself on her first trip to Chiang Mai, Thailand.
Are you interested in retiring abroad? Yes | Not Sure Yet
And she wasn't simply watching this pastoral scene, she actually ended up knee-deep in the field with the locals teaching her how to plant rice.
"We couldn't speak the same language but they still showed me how to do it. They are really beautiful people. We laughed a lot," she says.
Bonny was taking a yoga class about 10 years ago when her teacher told her of a tour she was going to do in Thailand.
After looking at some pictures of Chiang Mai, Bonny decided to join her teacher and found herself in the "middle of nowhere" in Northern Thailand.
"We did the yoga retreat in Chiang Dao in a small hilltribe's school. We shared the canteen area with the young children and they were so lovely. They showed us how to clean our plates," she says.
Thus began Bonny's fascination with Thai culture, and for the last decade she has shared her time between her home in Rochester and a condo in Chiang Mai.
I feel accepted in my home away from home.
"My rent is only $157 a month, and I have rented in the same condo building for years. They even mind a few boxes of my stuff when I am back in America, that's how well they know me," she says. "My motorbike rental costs about $300 per month, as I love to go and 'get lost' in the countryside. But generally, I live off $1,500 a month."
Bonny finds Chiang Mai an easy place to meet people and has developed a community of friends throughout the years.
"I tend to eat at places where other expats eat, like Joey's Kitchen. I like sports, so it's almost all men. We watch rugby and tennis. I have a beer. I don't know most of their names, but I know that this one drinks Leo beer and that one drinks Chang!"
Bonny also discovered that Chiang Mai is a great place for affordable healthcare. "I cracked my tooth badly and needed a crown. It only cost me $500," she says. "I also found a place that gives plasma shots into my bad knee. I had a few months' worth of plasma shots in Chiang Mai and paid only $1,900. Back home, I would have to drive an hour to get just one plasma shot, and it alone would set me back $2,500."
Bonny's Thai adventures are made possible because she decided to take a live-in tenant in America. The rent partially funds her trip, and her tenant takes care of her property and her dog.
When I tell people I'm coming here for four months they all say, 'What are you going to do with all that time?' And I always say, "I'm going to live every day!"
There is no doubt that Bonny feels comfortable, at peace, and accepted in her home away from home. "As soon as I walk into the Salsa Kitchen Restaurant, even before I sit down, the waitress is bringing me a plate of fries and a Leo beer."— Rachel Devlin
"We Save 25% Living in Mexico During Winter"
Names: Lydia Price & Kevin Dorn
From: Minneapolis, Minnesota
Living in: Puerto Vallarta, Mexico
Recently retired couple Lydia Price and Kevin Dorn lead busy lives in the Twin Cities. They love the arts, sports, eateries and bars, their pets, and most of all, their family and friends. But they hate the winter. They dread the snow, ice, and cold so much that they pack their pets into their van every year and head to their winter home in Puerto Vallarta.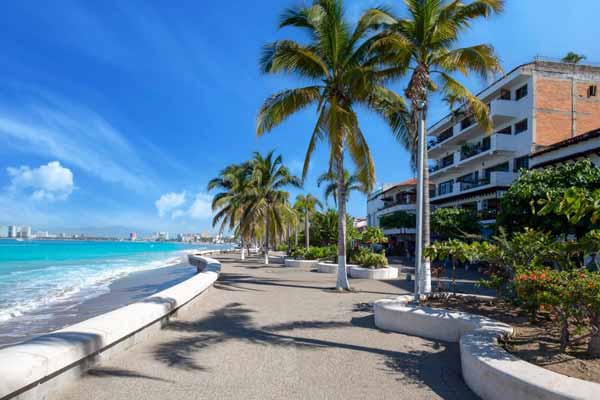 Lydia and Kevin visited Puerto Vallarta together for the first time in 2011, shortly after they started dating. Kevin had an investment property there, but it was occupied, so they stayed in hotels on that trip. Since then, they've stopped renting it out and revamped the condo into a beautiful and comfortable home.
When Kevin bought the condo, he'd planned on eventually retiring there. That was before he met Lydia, though. Happily, it didn't take Lydia long to fall in love with Puerto Vallarta, she reports, enjoying the weather, the cost of living, the ease of communicating (since many locals speak English), and most of all, the friendliness of the Mexican people.
The condo is located in the Versailles neighborhood of Puerto Vallarta. When Kevin bought it, that was considered the "boonies," but it's now one of the city's most desired areas. Versailles continues to develop into a modern, livable area with fabulous and diverse restaurants.
"Our neighborhood is now becoming a hot spot for restaurants," Lydia says. "And new condo developments are springing up everywhere."
Driving to Puerto Vallarta and back every year is no small undertaking. "An 1,800-mile road trip is already a challenge," Lydia says. "Especially crossing the border and dealing with customs. But try doing it with three dogs and a couple of cats!"
We live a fuller life in the bright sunshine.
The trick is preparation. They don't just pile everyone into the car and head south. "We methodically map out our trip and make lodging arrangements at places that will accept the pets," Lydia says. Once they get there, it's easy. "Puerto Vallarta is especially pet friendly. The restaurants will often ensure your pooch gets water, and some even provide a doggie menu."
As for the humans, they too reap the benefits of Mexico's many virtues. The country's cost of living is a big perk. Lydia estimates that living in Puerto Vallarta during the winter saves them about 25% of the costs of hibernating in Minnesota. Puerto Vallarta's mild weather means no bills for heat or air conditioning, and the great value at restaurants means they rarely need to cook while they're there.
It beats the cold and dark of the winter months in Minnesota, they say. They're able to live a much fuller life in the bright sunshine of Mexico. Sure, it's different, but they embrace that. "Relax, don't expect things to be done the same way they might be in the U.S.," Lydia says. "Learn the language, find ways to get involved in the community. Volunteering is a great way to make friends." Lydia and Kevin volunteer at SPCA and other animal organizations in Puerto Vallarta
Lydia and Kevin's life in Puerto Vallarta is different than life back in the U.S., but that's part of the fun. "We rarely drive around the city due to the traffic and various other complications," Lydia says. "But with the money we save on gas and wear and tear compared to taking the bus, not driving is actually a benefit here. We also appreciate how safe it is to walk around Puerto Vallarta."—Marcia Gage
Get Your Free Mexico Report Here:
Learn more about Mexico and other countries in our daily postcard e-letter. Simply enter your email address below and we'll send you a free special report - Why Millions of Americans Are Moving to Mexico.
This special guide covers real estate, retirement and more in Mexico and is yours free when you sign up for our postcards below.
"We've Reignited Our Passion for Travel"
Names: Maria DiCicco & Carlos Hernandez
From: Orlando, Florida
Living in: Zaragoza, Spain
When I close my eyes and think of our home in Spain I can almost feel it. A pleasant cross-wind flows through the wooden window shutters—original from 1900—carrying in the sounds of the neighborhood. I hear a man who whistles the same tune every day, an elderly woman who provides piano lessons at 4 p.m. sharp, and the coos of the pigeons next door.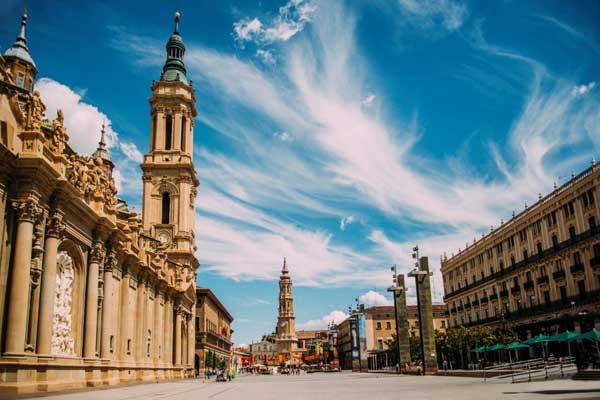 To understand how my husband Carlos and I came to live part-time in Zaragoza, a city in northeastern Spain, you have to understand my love of two things—food and travel. When I married Carlos, I made it clear that both would be a large part of our future. Taking the plunge, we began our lives together and started taking annual trips to Zaragoza, where my husband grew up.
We'd visit the walkable metropolis, snapping moonlit pics of the Moorish "Mudejar" architecture, and envisioning life in the Roman times at the wonderfully preserved ruins throughout the city. Exploring the city streets, the aromas of pulpo a la plancha (octopus) and Aragonese specialities like ternasco (roasted suckling baby lamb) constantly tempted us. We loved it.
Much like everyone else, in 2020, I fell into a pandemic slump. Desperate to reignite the passion of travel, I nagged at Carlos to spend our unused travel money on a property of our own in Zaragoza so we could make more regular trips there. I became obsessed, scouring Idealista (Spain's version of Zillow) for apartments in the center of Zaragoza's Casco Historico.
We called agents who did video walk-throughs for us at our desired apartments, toiled over requirements (one bedroom or two? Do we need an elevator in the building?), we watched and re-watched 3D tours, making measurements based on the floor tiles in the images. After about three months, we finally chose an apartment.
Buying property in Spain is very different from in the U.S.—there are no bidding wars. We simply put down a good-faith deposit, and the apartment was pulled off the market until we came up with the remainder of the money for the property. We hired a lawyer, and after all the paperwork was settled, and two weeks of cleaning, painting, and decorating, we were officially international homeowners.
We visit a few times a year, arranging our trips around their two primary festivals: the Fiesta del Pilar, a week-long folk and food festival held in October (it's really about the Virgin Mary but we go for the giant paella), and Semana Santa—Easter week, when thousands of hooded pilgrims march down the narrow alleyways and streets banging on drums in what looks like a war march, but is really a celebration of local religious clubs.
I also recently visited during a festival celebrating Francisco de Goya, a renowned artist and painter who lived in Zaragoza. In fact, festivals seem to happen every weekend.
Aside from the festivals, we also love the food and have our favorite restaurants and haunts. We discovered a place just downstairs from our apartment that boasts the best seafood fideua I've ever had (a local version of paella made with vermicelli noodles) and we know all the best places for multi-course fixed-price meals for only €10 ($10) including house wine.
Our reason for living part of the year in Spain is not really to do anything more than just live and experience the wonderful culture. The long days of eating, the post-meal lull where people just converse; the walkable street scene, and the cheap wine…they are all part of me now. —Maria DiCicco
Get Your Free Spain Report Here:
Learn more about Spain and other countries in our free daily postcard e-letter. Simply enter your email address below and we'll also send you a FREE REPORT - Live the Good Life in Sunny, Affordable Spain.
This report covers real estate, retirement and more in Spain and is yours free when you sign up for our IL postcards below.
Related Articles
How to Live or Retire Overseas… Part-Time
The World's Best Places to Retire
5 Great Places to Retire Where it's Easy to Fit In
Upcoming Conferences
The Only 2023 Fast Track Costa Rica Conference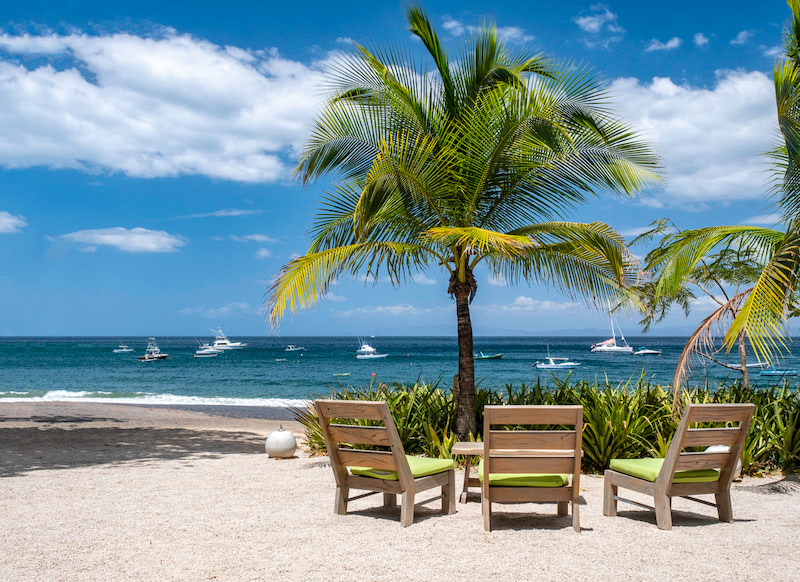 If your dream retirement involves stunning beaches… lush green mountains… a perfect year-round climate… first-rate healthcare… incredible value for money (a couple can live well on $2,109 a month—including rent!)...
Join our Costa Rica experts and expats in June and discover true Pura Vida.
REGISTER NOW, SEATS LIMITED: EARLY BIRD DISCOUNT HERE
---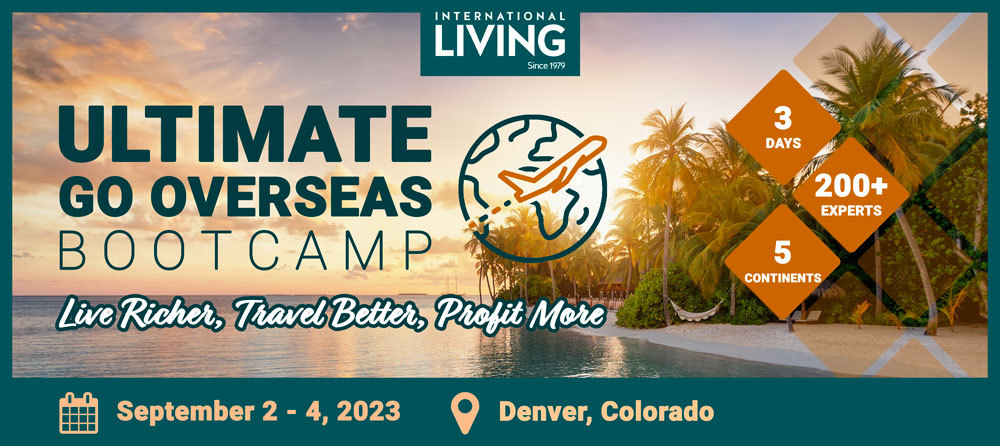 Most Popular Products
Popular Articles You May Also Like