Chiang Mai - Still an Expat Favorite...
It's no secret that Chiang Mai has been a popular destination for several generations of tourists and expats. With its hundreds of golden temples, a wide variety of international restaurants, stunning surrounding countryside and a large choice of outdoor activities, this northern Thailand city has something to offer everyone. And the year-round tropical climate is an added bonus.
Chiang Mai offers all the amenities of a large city at small town prices. Good quality rentals are easy to find to fit any modest budget in both the center of town and in the nearby rural areas. Markets scattered throughout the city offer locally grown fruits and vegetables along with a variety of prepared dishes for as little as a dollar apiece. Those who seek more familiar foods can find a wide selection of imported goods at any of the large supermarkets in town.
Five large modern malls cater to the shopaholics in the area. They each include a large modern cineplex where you can view all the latest blockbusters for a fraction of the cost in other parts of the world. Retailers include a good mixture of local shops and international brand names. It is not hard to find most items you are looking for in this cosmopolitan center.
Thailand has always been known for its excellent healthcare and Chiang Mai is no exception.  A variety of public and private hospitals cater to the population with well-trained doctors and nurses, many of who speak English.  A consultation with a specialist rarely costs more than $20 and most medical procedures are available at far less expense than in the U.S.
Some expats prefer to live along trendy Nimmanhemin Road, with its upscale condos and eateries, designer boutiques and popular bars. Others prefer being in or near the old gated city. But for many, living in the nearby countryside is the ultimate retirement lifestyle. There, they can have a big garden, grow their own fruits and vegetables, and often have a spectacular view of the nearby mountains.
Getting out of town is not difficult. The Chiang Mai International airport is located 10 minutes from the center of the city and has scheduled flights to Bangkok, Singapore, China, Taiwan, Myanmar, and Laos.
Chiang Mai has always been known as one of the main cultural hubs of Thailand. This coupled with the fact that it is a university town, results in many art and cultural displays throughout the year both at local galleries and at the large number of annual festivals. The more than 30,000 expats in the city have given rise to an active expat club that holds monthly meetings. It also acts as the umbrella for many local interest groups that meet regularly, to partake in everything from hiking to computers to photography.
About the only thing lacking in Chiang Mai is the beach. However, for way less than a hundred dollars and a two-hour plane ride, you can be sitting on one of several beaches in the southern part of the country sipping your cocktail.
It is easy to live in Chiang Mai on a budget of $2,000 per month. The great part is that not only is it an inexpensive lifestyle, it is also a high-quality one.
Retire in Chiang Mai, Thailand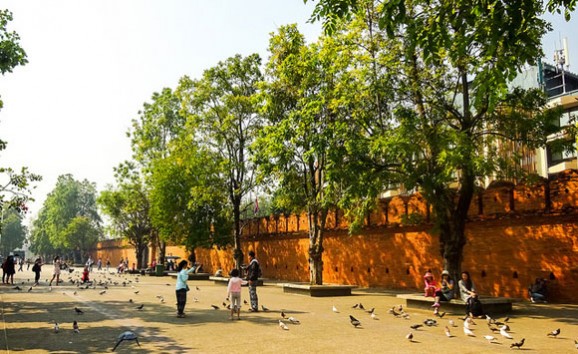 The "Rose of the North" has been a prime backpacker destination for several decades. Today, the northern city of Chiang Mai continues to attract tourists from around the world as well as thousands of foreigners looking for a warm, economical retirement destination.
Thailand remains one of the top 10 countries to retire abroad, receiving high scores over the past few years in International Living's Annual Global Retirement Index—most notably for its top-notch healthcare, inexpensive housing, and friendly residents. And Chiang Mai is one of the most popular areas of the country to settle down.
This city offers all the amenities of big city life at small town prices. Glitzy malls, modern cinemas and wonderful restaurants all contribute to a great lifestyle for local expats. Whether you choose a modern condo in the center of town or a spacious house in the beautiful surrounding countryside, you will be surprised at the low monthly rental costs.
Dozens of markets throughout the city offer fresh produce for a fraction of the price you would pay in Canada and the U.S. For those who miss foreign ingredients and favorite snacks, there are several large grocery stores scattered throughout the city that provide a good selection of international foods.
A good network of hospitals and clinics throughout the city provides excellent healthcare. Finding English-speaking doctors is never a problem and the costs are usually a fraction of what you would pay in your home country. A typical visit to a specialist will usually be less than $30.
If you love the outdoors, there are several national parks within easy driving distance. Take a drive along one of the many scenic country roads or cool off in a cascading mountain stream. The highest mountain in Thailand is a short drive away and offers spectacular vistas of the jungles and valleys below.
With its many colorful annual festivals, spectacular scenery and inexpensive cost of living, Chiang Mai could be the ideal retirement destination you are looking for.
Lifestyle in Chiang Mai, Thailand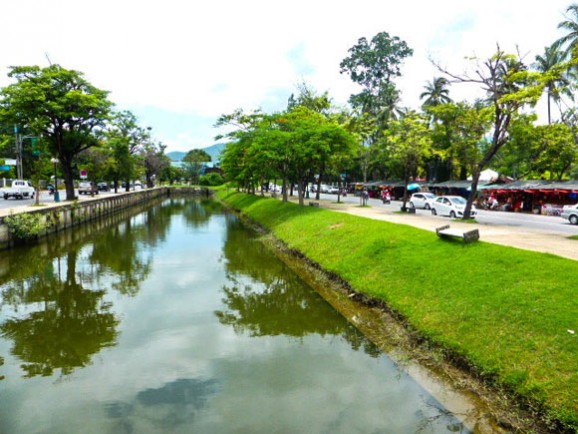 Want to wear your shorts and a T-shirt every day? Then Chiang Mai is the place to be! With its year-round warm climate, there is no need for much else except a bathing suit. It does get a little chilly in the winter months at night but still reaches the balmy 80s during the day.
Live in the center of the city and enjoy all it has to offer. You can shop at the local markets and pick up fresh fruits and veggies for bargain prices. Markets throughout the city offer hand-made clothing, furniture and day-to-day items for a fraction of what you would pay at home.
When the sun goes down, there is no shortage of places to gather with friends. Dine at one of the hundreds of wonderful restaurants or sit back and relax at one of the live music venues in the city. Pick up a tasty dish from one of the hundreds of street vendors for as little as a dollar and visit with neighbors in one of the many outdoor dining areas.
Textiles, gold, silver and ceramics are only some of the items that are showcased on a regular basis in galleries around town. Many cultural events happen throughout the year where expats and local Thais work together in the community. With over thirty thousand expats living in the city, it is not hard to find others with the same interests as you.
The local international airport offers daily scheduled flights to Bangkok for less than $50. From there the world is yours! A trip to the nearest beach resort town in the southern part of the country will cost about the same.
Chiang Mai is not as laidback as it used to be but the lifestyle is still attractive and much slower the hectic schedules many of us are used to. With the great climate, good shopping, excellent healthcare and friendly locals, it may be a great fit for your retirement years.
Climate In Chiang Mai, Thailand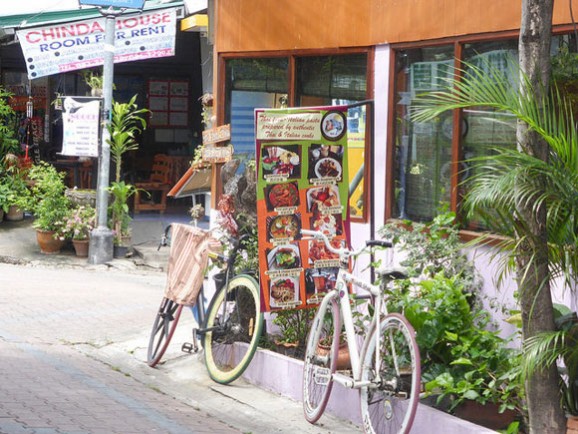 As in most of Thailand, Chiang Mai varies from hot to hotter for most of the year. It is a tropical wet and dry climate, but during the dry season the nights can be quite cool compared to the daytime highs. This is one of the many reasons that expats prefer living in the northern part of the country.
The nicest time of the year is the dry season that generally lasts from November to April. As the rainy season comes to an end in November, the cloudy days and scattered thundershowers slowly give way to bright sunshine and clear skies for the winter months. Daytime highs still reach into the 80s and 90s but you might have to bundle up at night.
Although air conditioning is the norm for most condos, heating is unheard of for the most part. Winter nighttime temperatures are much cooler than points further south. Lows can dip below 60 F and sometimes even into the 40s. The record low for January is 33 F so be prepared!
As spring arrives, daytime temperatures increase to a maximum in April, when they can squeeze past 100 F on a regular basis. Fortunately, the world-famous Songkran festival also arrives at the beginning of the month that gives everyone the opportunity to be cooled down by the copious amounts of water being thrown about for several days.
Residents look forward to the arrival of the monsoon season sometime in April or May– a relief from the excessive heat and humidity of the past few months. During a normal year, rainfall increases monthly until it reaches a maximum in August or September. But continuous rainfall and perpetual gray days are unusual. More typically, towering storm clouds build during the heat of the day and burst into torrential sporadic downpours late in the afternoon, which can last anywhere from a few minutes to an hour. It is unusual not to be able to get out and about at some point during the day.
By November, the rainy days begin to diminish and the annual cycle begins again as the climate becomes cooler and drier.
Video Tour of Chiang Mai, Thailand