Affordable healthcare, a slower pace of life, reduced stress—there is a long shopping list of factors to consider when you make the decision to move abroad.
For many, finances might top that list. For others, perhaps it's a longing for adventure, or an urge to live in a more pleasant climate. These are the big things; the non-negotiables.
Haircuts, cheap candy, or late dinners probably don't feature as often, but you'd be surprised; these are a few of the small bonuses expats have found in their adopted homes.
And when it comes down to it, once you have the important factors dealt with, it's these little things that make the difference between simply living overseas, and truly enjoying life there.
Here's a few favorite local indulgences, as chosen by five of my expat friends, and me.
Spanish Feasts
Doug Anderson traveled extensively throughout his career in tech security. Originally from Avon, Maine, Doug has lived in 10 countries and worked in many more. When it came time to retire he looked back over all the places he had spent time in, to narrow down his choice.
Long, slow meals that last until midnight.
What kept coming back was dinners in Spain. "These were some of my fondest memories. Going to long, slow meals that might start at nine o'clock and last until midnight, if not later. The food, of course, is one thing, but that's not what drew me back. It's more the tradition of a large table of friends and family sitting for hours talking, laughing, eating, listening to music. Just taking the time to enjoy life."
Doug chose Sitges, a coastal town about 40 minutes from Barcelona for his retirement. There, he has a handful of friends and enjoys long evenings spent either at one of their homes or in one of the numerous seaside eateries.
"No one rushes, and I really feel like we are engaging in the almost lost tradition of real conversation. I for one, as an IT professional for over 30 years, am very happy to spend three or four hours just hashing things out verbally. This is something I just don't see happening in the U.S. any more. Or very rarely."
As Doug says, it doesn't hurt that café prices are extremely reasonable and the food is delicious. "When we're eating tapas, it's a long process. You don't just sit down and power through a dinner in 10 minutes. We order in waves, small amounts of food with a few bottles of wine or craft beer. Importantly, we don't talk about politics, religion, work, or COVID."
Cheap Chinese Candies
James Goodnight, who has been working as a photographer in Beijing, China for over a decade, names several little things that make living in China special for him. When I ask him to focus on one, his answer is Chinese candies. He keeps pockets full of them as he goes through his day.
"It's not that I like them myself, but they are such a great ice breaker. No matter what the difficulty I might be facing, I can offer a handful of candy and it always changes the temperature of a problematic situation." He buys in bulk and takes them everywhere.
Expensive candies in beautifully crafted boxes are a traditional gift in China for special occasions or to respected elders, but this is not the candy James is referring to. "I just get whatever is on sale at the supermarket, I don't care what brand it is, or even what flavor. There are some strange flavors like guava, milk, wedding butter—but that's not important. I think it just makes people feel special for a moment.
"I always travel with them. I find that offering up a couple pieces to airline staff has won me little favors over the years. Nothing major, but an extra beer or maybe even a better seat. They're also a favorite gift for my nieces and nephews in California and Texas."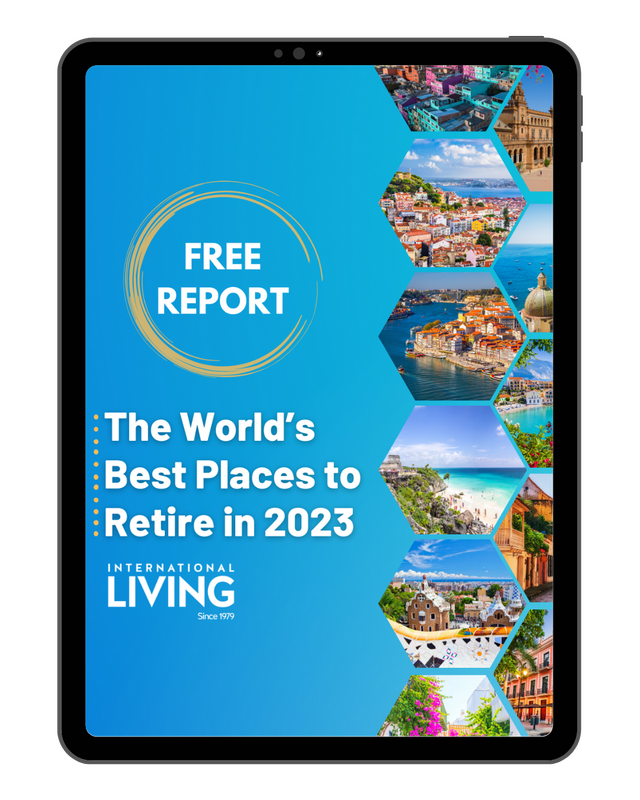 Get Your Free Report on the World's Best Places to Retire:
Learn more about the best places in the world to retire in our daily postcard e-letter.
Simply enter your email address below to sign up for our free daily postcards and we'll also send you a FREE report on The World's Top 10 Retirement Havens, plus access to over 10 more free reports. Our gift to you, on our favorite destinations.
Don't Junk It—Repair It
In Las Gaviotas, rural Mexico, Don and Vicky Covey single out things they've had repaired around the beachfront bungalow they bought 30 years ago as a holiday retreat. It acts as their main residence now: chairs they've had re-caned, rugs they've had re-woven, an old but high-quality stereo system they had rebuilt.
"We love the repair culture here. So many things that would have just become junk in California, we still use every day," Vicky says.
"We're not old enough to have lived through that 'make-do and mend' movement of World War II, but our parents did, and instilled that in us. It used to drive me crazy trying to get something fixed, only to be told over and over again to throw it out, buy a new one," says Don. He mentions an old pair of boots he tried several times to get re-soled before they moved full-time from Pasadena to Los Gaviotas, only to be told they weren't worth it.
"Here, I took them to the zapateria, where they resoled and re-eyed the boots and gave them back to me almost like new. I'll get another 20 years out of them for about 20 bucks. This is one of my favorite things about Mexico, not just because it's possible, but because it's normal."
Don is currently having his 1985 Ford pickup truck frame-off restored. This is a complete engine rebuild and body and chassis restoration, for what he says is a fraction of what it would cost in California.
Vicky, who has a keen eye for antiques, has taken to buying old, damaged furniture across the border then bringing it back to Mexico to have it repaired. She then sells it on websites like Craigslist or eBay back up north. "It's a hobby, not a business, but it keeps me busy and I meet the most amazing people."
Two-Hour Massages
Ann Wai Ling grew up in Boston, but now lives in Kuala Lumpur, Malaysia, where she semi-retired to be near family. When I ask her to name one of her favorite things about living overseas, she doesn't have to think about it: "Massage. Two-hour traditional massages with a follow up hot herb bag treatment for about $12. I do this every week and I know it's good for me, and an incredible value." I agree. Since moving to Thailand, it's part of my routine too.
"Massage here isn't seen as a luxury," Ann explains. "It's more like a necessity to keep your body and mind healthy, and it's priced accordingly."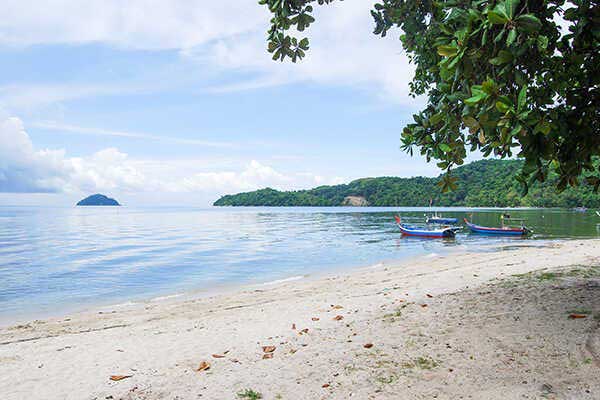 Though Thai massage may be the most famous, and Bangkok perhaps the best place in the world for massage/spa treatments, Malaysia has a tradition more closely linked to traditional Chinese massage and acu-pressure: reflexology.
Reflexology may not be what most Americans would consider relaxing or even enjoyable at first. There are a lot of knuckles and elbows used to manipulate the pressure points of the body in order to encourage the chi, or life energy, to circulate. "Sometimes it hurts! After my massage, I take an hour of hot herbal bag treatment which both relieves body aches and acts as aromatherapy. I always leave feeling energized, both physically and mentally. I would have the same treatment if I still lived in the States, but maybe only once a month. Here, it's not a sacrifice. I think the cost would be about the same as getting some ice cream in Boston."
Hot Towel Shaves
And what about me? What's my little indulgence? When I first moved to Thailand 20 years ago, there were a remaining few examples of the kind of traditional barbershop where I had my first straight razor shave. They seemed to be on the wane at the time, being replaced by more typically "modern" options. Today though, the traditional barber shop is back. Mine wears the old-fashioned smock and sports a well-groomed handlebar mustache.
I look 10 years younger…at least for a day or so.
I go in once every two weeks or so for a shave and a haircut. If I have to wait, they provide chilled water or tiny cups of tea to sip while leafing through classic car or motorcycle magazines. The walls are decorated with black-and-white photos of Hollywood actors and cool celebrities from around the world. Once in the chair, Ek, my barber, takes his time. He tucks me into an apron and neck collar. Using multiple pairs of scissors and clippers over half an hour, he gives me a precision cut.
With the cutting done, he wraps my head and face in a warm towel. While my face warms up he gives me a quick massage and then cracks my neck and knuckles. Face unwrapped, he applies freshly whipped shaving soap then goes over my face with the old-fashioned straight razor, followed by a final clipping of unsightly nose and ear hairs. He brushes me down, gives my face a vigorous rub with a stringent, and whips off the apron. I look 10 years younger, at least for a day or so.
This hour-long treatment costs 100 baht (about $3) and is the best value for service I can imagine. It's one of my favorite things about living in Thailand.
A good cheap haircut, a long dinner, or a pair of re-soled shoes aren't—and shouldn't be—the deciding factor in anyone's decision to move abroad. Nevertheless, it's these bonus factors that can make your move from a familiar world to a new one more welcoming, and change everything about a day or a destination.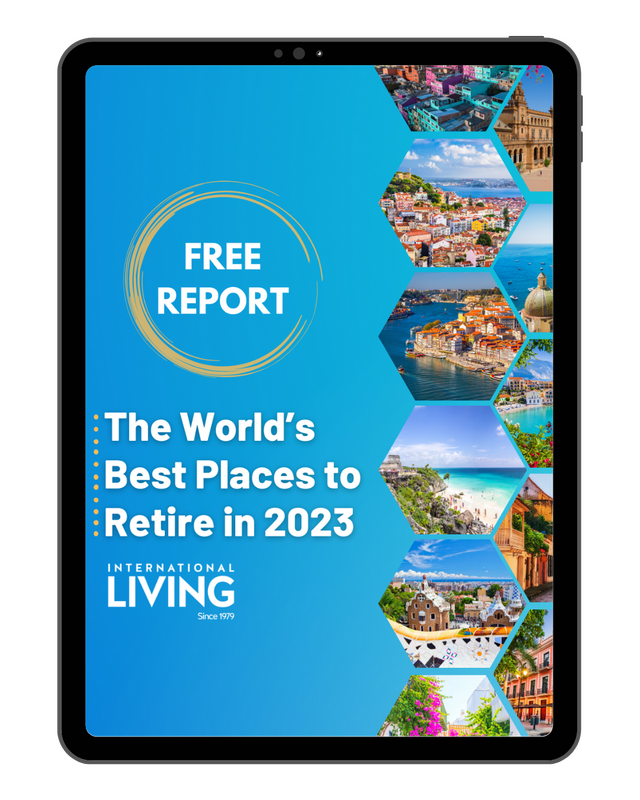 Get Your Free Report on the World's Best Places to Retire:
Learn more about the best places in the world to retire in our daily postcard e-letter.
Simply enter your email address below to sign up for our free daily postcards and we'll also send you a FREE report on The World's Top 10 Retirement Havens, plus access to over 10 more free reports. Our gift to you, on our favorite destinations.
Related Articles
What is an Expat? What Does it Mean to be an Expat or Expatriate?
The World's Best Places to Retire
5 Great Places to Retire Where it's Easy to Fit In
Upcoming Conferences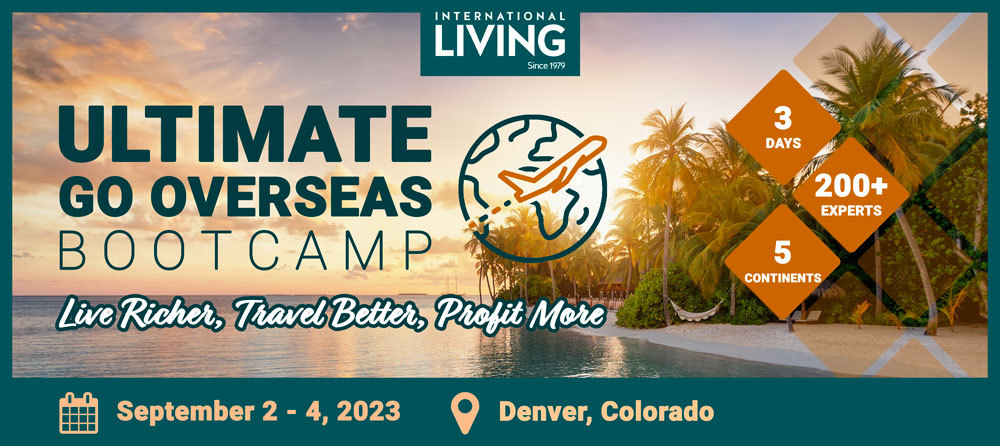 Most Popular Products
Popular Articles You May Also Like