"So Open and Welcoming"
Name: Erin Coyle
From: Grosse Pointe, Michigan
Living in: Sur, Oman
Mountain hikes to waterfalls with turquoise swimming holes… lush farms offering gifts of fresh papayas… or sea swims at sunrise… for Erin Coyle, a Michigan native teaching English in Oman, life is beautiful.
A picturesque seaside town on the Gulf of Oman, Sur has been an important trading port since the 6th century. And it's a safe and easy place to live, Erin reports.
Many of the locals here speak English, so it wasn't long before she made a host of new friends. "The locals will always stop and ask if you need a ride," Erin says. "I love that everyone is so welcoming. You just pop by someone's house and everything is so open."
Since moving to Sur in 2018, Erin's enjoyed a peaceful life full of wonderful discoveries around Oman. But even when she just stays home, it's an experience.
Are you interested in retiring abroad? Yes | Not Sure Yet
Erin rents her seaside apartment for just $445 a month. "I have all these big windows and it's what drew me to my apartment," says Erin. "The apartment gets lots of natural light and it's amazing to open them and listen to the water with my morning coffee.
"Easy living in a lively 1,500-year-old seaport." "Sur has beaches, fine buildings, and a marina with traditional dhow wooden boats. There's a great view from the watchtower overlooking the bridge, where you can see all the white-painted buildings and mosques."
Erin loves the location, too. It's just two hours from Oman's capital, Muscat, and about 20 minutes from the desert. "There's nowhere better than the desert for camping, glamping, or staying in luxury stargazing domes to enjoy the night sky as you fall asleep," she says. "Or, just over half an hour away there's a sea turtle hatchery and sanctuary, with kayaking, snorkeling, and diving."
Oman is developed, too. It's not all ancient harbor towns and traditional souks. "For my friend's birthday we went ice skating, played air hockey, went bowling, and enjoyed an amazing traditional Omani-style restaurant dinner. The food is delicious. Shuwa is my favorite. It's a succulent, tender goat stew, slow-cooked for between 12 and 24 hours in the ground. Or there's kabouli, which can be made with chicken or beef mixed with rice, chickpeas, tomatoes, and onions for a taste that's out of this world."
One of the things that makes living in Oman so easy for Erin is that so many people speak English. "Living in China, I found it difficult to do anything official at all," she says, "I had to take a friend to translate. In Oman it's no problem. You can grab a taxi, go shopping, order groceries for delivery, or see a doctor. They all speak English so it's far less stressful."
With modern amenities, like fast 5G internet, and cheap essentials like a 50-ounce bottle of water for 50 cents, Sur is also very affordable.
Erin lives comfortably on about $1,500 a month, which includes dining out with friends, the rent on her apartment, lots of trips exploring locally, and a $400 a month car rental. —Bel Woodhouse
"We Use Our Beer to Attract New People to Town"
Names: Ken and Masako Mukai
From: Los Angeles, California
Living in: Niyodogawa, Japan
Up in a little mountain valley in Kochi prefecture, on Japan's Shikoku island, is the Blue Brew Taproom. It's a cozy wooden craft brewery run by expats Ken and Masako Mukai.
In 2019, the pair moved from their long-time home of Los Angeles, where they were high school teachers, to the lush and remote town of Niyodogawa, population 5,000.
The seeds were sown about 30 years ago, when Ken first came to Japan to teach English through the JET (Japanese Exchange and Teaching) Program. Even after returning to the U.S. and starting his career as a chemistry teacher, he returned to Japan regularly to visit friends.
It was during a visit in 2016 that the idea of starting a brewery cropped up, purely as a joke.
"I totally forgot about it, until a month later when a friend called me up and said he'd found a site for the brewery," Ken recalls. He and Masako agreed to visit.
The local government was enthralled with the idea of the business, and even offered grants to help get things started.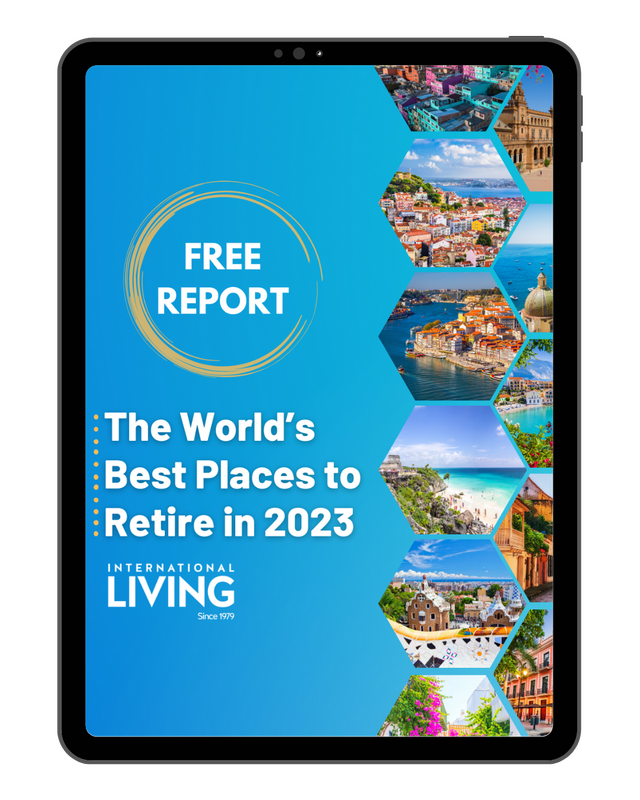 Get Your Free Report on the World's Best Places to Retire:
Learn more about the best places in the world to retire in our daily postcard e-letter.
Simply enter your email address below to sign up for our free daily postcards and we'll also send you a FREE report on The World's Top 10 Retirement Havens, plus access to over 10 more free reports. Our gift to you, on our favorite destinations.
Ken and Masako were frustrated with the ever-increasing workload for U.S. educators, and this enthusiastic Japanese welcome was the final push the couple needed to give up their home and teaching positions in California.
Through a combination of patience, teamwork, and Masako's Japanese language skills, the Blue Brew Taproom opened its doors to beer lovers in October 2020.
"We thought it would be great to use our beer to attract new people to the town—not only visitors but also potential new residents," says Ken. "Our brewery helps bring people together."
One way they involve the longstanding residents of Niyodogawa is by using ingredients grown by local farmers, including hops, green tea, sweet potato, ginger, and even tomatoes. This has helped the older generation, unused to craft beer, become invested in this new arrival. The pure water—so clean it doesn't even leave residue on a glass—is another secret to the flavor of Ken's brews. His specialties are a Belgian pale ale, a green tea IPA, and a satsumaimo stout, all made using local ingredients.
Life in a small Japanese village is very different from Los Angeles. "It's hard work, so physically I am in far better shape. We also definitely eat more healthily, mainly local ingredients, since you can't order delivery out here!" Ken laughs. He and Masuko are part of a small influx of newcomers to this naturally spectacular area, and have quickly made friends with other like-minded folks starting new ventures. They've even convinced another American friend and his family to move to the region.
"We are in it for the long haul" says Ken, looking perfectly at home in the brewery's barbecue area, surrounded by natural foliage. "We have boosted the local economy, helped the town become more welcoming to non-Japanese folks, and directly inspired a family to move here. "With the diverse base of supporters we've developed, I'm confident we'll be helping Niyodogawa rise as a travel destination for outdoorsy folks and beer lovers, and seeing more individuals move in. Just give us a few years!" —Chiara Terzuolo
"The Country of Georgia Would Never Have Crossed My Mind"
Name: Justin and Willi Jerusevicius
From: Chicago, Illinois
Living in: Tbilisi, Georgia
"If you'd asked me what the capital of Georgia was, I would have said 'Atlanta.' I don't think the country of Georgia would have ever crossed my mind," says Justin Jerusevicius of his current overseas home, located at the crossroads of Eastern Europe and Western Asia.
Justin's journey to Georgia actually started in India. He worked for a tech company that asked if he'd be willing to spend six months in Bangalore. His curiosity was piqued. And even though he took the offer primarily for the chance to earn some extra money, it kicked off a love of overseas living he could never have imagined.
"I'll be honest, I really didn't enjoy Bangalore," Justin admits. "The weather, the pollution, and the culture were very different." But while there, Justin met other remote workers, who told him stories of the good life in Thailand, Vietnam, and Greece.
Relatively undiscovered and unspoiled by tourism.
After his stint in Bangalore, Justin spent a year working remotely from Bangkok. He traveled a lot… and even met his now wife, Willi.
"Bangkok was great, but Vietnam was also intriguing, so we made a move to the tropical island of Phu Quoc," he says.
After Vietnam, they tried Bali and then Spain, where they heard about Georgia's new digital nomad visa (introduced in 2020), the "Remotely From Georgia" program. (It's no longer available, but U.S. citizens can spend 365 days in Georgia, visa-free). They also learned the cost of living was about half that of Spain (which they were already finding affordable).
"In Tbilisi [the country's capital, located in eastern Georgia], we found a modern spacious studio near the sea. Our rent, through Airbnb, was around $650 a month for the first few months. After that we changed to a yearly contract, and it came down to just $250. At that time, our combined cost of living was less than $1,500 a month," Justin says. "Since then, the area has attracted a lot more foreigners. The same contract is probably more like $500 now. It's still a good deal."
Justin and Willi were impressed with the culture and history. "You can find towns, cathedrals, ancient monasteries from the 4th and 5th centuries… mind-blowing places. For a long-term stay, only two cities make sense—Tbilisi and Batumi. Tbilisi is a big city with nice parks, medieval architecture, and a hip vibe.
Then there's Batumi—a smaller beach city—which looks like a cross between Dubai and Las Vegas. It has lots of casinos, and flashy skyscrapers, but at the same time, it's affordable."
A simple dinner for two in Georgia costs around $10, including wine. A two- or three-course meal in an upper-tier restaurant with drinks would be more like $30. "We visited the ultra-fancy sky restaurant in Batumi," Justin says. "We had a meal, and great cocktails, and it all cost us less than $70."
It's not just the luxuries that are affordable. Justin finds things like dental procedures and eye appointments, are so cheap there's no reason to have insurance for minor health issues. But he does have travel insurance through his bank in case of any serious problems.
Overall, Justin and Willi have been impressed by Georgia. Particularly given that it's relatively undiscovered and unspoiled by tourism.
"One downside for us is the weather," Justin says. "It gets cold and rainy in the winter. So if you love to ski, there's incredible value. But if not, it gets a little monotonous. It's nothing compared to the bitter cold and wind of winters in Chicago though."
Getting around is easy, Justine reports. There's a small airline, Georgian Airways, that flies out of Tbilisi to remote places and costs only $30 to $40 per person. In the city itself, there are lots of cheap and convenient public transport options. It's probably just as well. "Traffic and driving habits here are outside of what I'm willing to take on," laughs Justin.
So far, Georgia is the most affordable place Justin and Willi have lived, and they've also found it offers the best quality of life. —John McMahon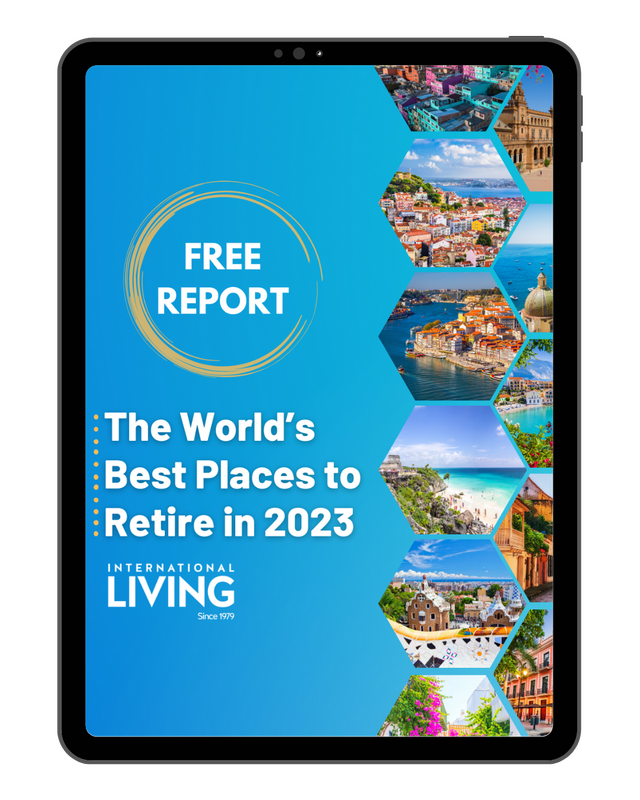 Get Your Free Report on the World's Best Places to Retire:
Learn more about the best places in the world to retire in our daily postcard e-letter.
Simply enter your email address below to sign up for our free daily postcards and we'll also send you a FREE report on The World's Top 10 Retirement Havens, plus access to over 10 more free reports. Our gift to you, on our favorite destinations.
Related Articles
The World's Best Places to Retire
5 Great Places to Retire Where it's Easy to Fit In
The Cheapest Places in the World to Live
Popular Articles You May Also Like