Every year, an increasing number of expats decide to move to Peru for the long term. They are attracted by the inexpensive cost of living, the rich culture, and the array of wonderful traditional foods. Many expats are married to Peruvians and are relocating back to the country after living in the U.S. for years. Others have spent time vacationing in Peru, liked what they saw, and decided to stick around for the foreseeable future.
At last count (2016), just over 100,000 foreigners were living in Peru. Only about 10% of these were from the U.S. Most expats live in Lima because of the amenities and job opportunities.
In this article, I will look at three popular destinations for expats and why they are considered great places to live. I will also mention a couple of places that you might want to stay away from.
1. Arequipa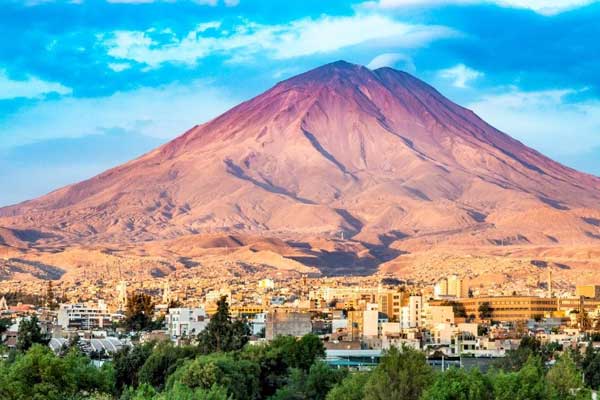 Arequipa is located about 600 miles south of Lima and less than 100 miles from the Pacific Coast. With a population of just over 1 million, it is Peru's second largest city. Tourism is one of its major industries along with textiles (alpaca and other camelids), agriculture, and mining. It is the third most visited city in the country after Cusco and Lima.
The highlight of the city is the gorgeous Plaza de Armas and picturesque historic center. Much of the older architecture dates back to the 19th century and earlier. The Plaza is home to the huge Basilica Cathedral which spans one entire side of the large city square. Behind it, the skyline is dominated by three massive volcanic cones; Misti, Pichu Pichu, and Chachani.
The entire historic center is constructed from white sillar or volcanic rock which has resulted in the city being called "The White City".  Covering an area of over one square mile, this section of Arequipa was declared a UNESCO World Heritage Site in 2000.
Popular neighborhoods include San Lazaro which dates back to the founding of the city in 1540. Narrow, cobblestone alleys wind their way past white sillar row houses, some of which periodically appear for sale or rent.
Many expats enjoy living in Cayma and Yanahuara, both located on the other side of the Chili River that cuts through the center of the city. Only a short taxi ride or twenty-minute walk from the Plaza de Armas, they are reached by crossing the main city bridge, Puente Grau.
Like everywhere else in Peru, most shopping takes place at the huge central market but there are also plenty of smaller neighborhood markets, three modern malls, and plenty of U.S.-style supermarkets where you will find many familiar imported items, albeit at premium prices. Arequipa's pedestrian street, Calle Mercaderes, provides a relaxing shopping experience free of any motorized vehicles and is one of several walking streets in the city center.
Arequipa stands out for its culinary scene. Historically, it is known for its "picanterias". These traditional restaurants feature inexpensive regional Peruvian cuisine in a communal setting. Other restaurants showcase wide varieties of dishes crafted from ingredients sourced from the Amazon basin, Andes mountains, glacier-fed rivers, and Pacific Ocean. You'll also find a good variety of fine international restaurants including Indian, Chinese, French and Italian.
A search for Arequipa galleries and museums on Google will turn up over 100 results. Contemporary art galleries, colonial art museums, centuries-old homes, and churches…it is an art and history lover's paradise! And the city has its own symphony orchestra that has been an integral part of the city's culture since 1939.
With over 300 days of sunshine a year and the close proximity of the Pacific Coast and the Andes, it is easy to see why many expats have decided to call Arequipa home.
2. Lima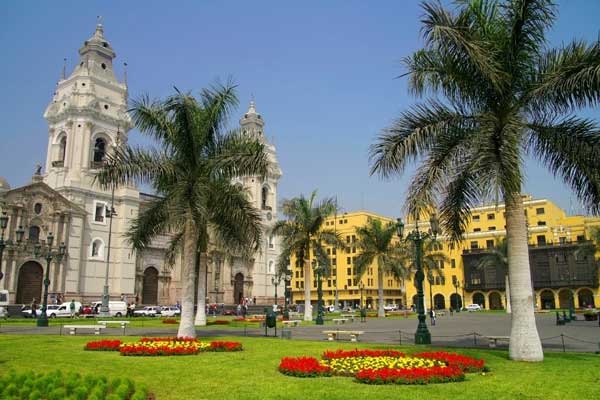 The majority of Peru's expats live in Lima, the sprawling capital city of over 10 million residents. Most tend to gravitate to higher-end neighborhoods such as Barranco, San Isidro, or Miraflores. It is the large concentration of art galleries, fine restaurants, and glitzy shops combined with a flourishing nightlife that attracts most foreigners to these neighborhoods.
Lima is one of the few locations in the country that has a very active expat community. There are lots of clubs and organizations that provide a host of regular activities and functions from concerts to language classes to social events. You are far more likely to find English-language activities in Lima than in other parts of Peru.
Shopping is available at the numerous large malls scattered around the city, including the popular seaside Larcomar Mall in Miraflores. This mall is built into the side of a cliff overlooking the Pacific Ocean and offers a large array of restaurants, bars, and international stores.
A scenic cliff-top walkway, the malecon, stretches for six miles along this part of the coast all the way to the Barranco neighborhood adjacent to Miraflores. It passes through many large parks and is popular with early morning joggers and cyclists. During the hot South American summers, the beaches fill with local and international surfers.
Lima is probably the most expensive place to live in Peru. Expats report on living in less expensive neighborhoods such as San Miguel on a budget of less than $1,500 per month but most say that a couple would need at least $2.500 a month for a comfortable lifestyle. Day-to-day expenses are not that different from the rest of the country, but rentals can be high in the prime areas of Lima. Expect to pay at least $1000 per month for a modern two-bedroom condo.
3. Mancora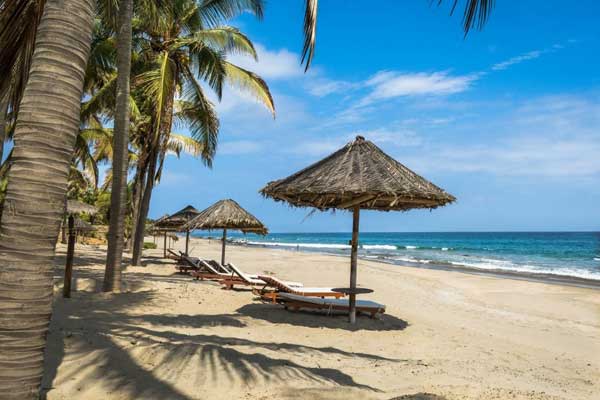 Although over 4 million tourists visit Peru each year, only a fraction make it to the northern regions of the country. The vast majority continue to follow the well-known Gringo Trail that lies entirely in the southern half of Peru. Starting in Lima, they often immediately hop onto planes and buses to head for such well-known destinations as the Nazca Lines, Machu Picchu, Arequipa, and Colca Canyon. If planned efficiently, the whole "trail" can be done in one or two weeks.
But the nicest beaches, and best weather, are found in Northern Peru. The most popular town from which to explore this region is Mancora. Although small in stature, the town is bursting with a huge variety of restaurants, resorts, and outdoor sports. Although the small town only has 10,000 full-time residents, it plays host to tens of thousands of national and international tourists throughout the year, mostly during the peak summer months of January and February.
The average year-round temperature is about 75 degrees but during the hot summer months of December through April, the mercury can climb into the 90s F. This is also the only time that there is any significant rainfall, usually falling during the night. For the rest of the year, the climate is dry and sunny, often with a refreshing sea breeze.
What draws everyone to the area are the magnificent beaches. In Mancora, the powdery white sand really does stretch forever. It is also far enough north to escape the Antarctic chill of the Humboldt Current that the rest of the coast further south experiences. In Mancora, the water temperature averages 75 F.
Many still think of Mancora as a party town; there are at least two huge beachside hostels that cater to a noisy, younger crowd. However, the ruckus is quite seasonal and confined to a fairly small area! It is not difficult to find a quiet place to settle down for the short-term or long-term.
For the most part, Mancora is still a bohemian beach town! You won't find any large modern grocery stores or movie theatres. You will find surfing, whale watching, snorkeling, kite surfing, swimming, and lots of great restaurants. There are still a few dirt roads that wind their way past higher-end beachside resorts.
Most people shop at the large central markets where you can find a wide variety of local vegetables, fruits, meat, and fish at prices far less than you would pay at home. For more shopping choices, many residents make regular visits to the malls and grocery stores of nearby cities such as Talara and Piura.
Healthcare needs are served by a small local hospital and several private clinics. Any complex medical issues can be taken care of in one of the larger nearby cities mentioned above.
The more upscale residential areas of Punta Sal and Vichayito are only 15-minutes north and south of the town center, respectively. They both offer pristine white sand beaches, seaside homes, and a small selection of properties for sale or rent.
Two Places to Avoid in Peru
1. Tumbes
Tumbes, Peru's most northern city, is only 19 miles from the Ecuador border and a two-hour inexpensive flight from Lima. For those looking to explore this region, flying to Tumbes is often the starting point.
This area of Peru is an anomaly. The coastal desert that extends from the Chilean desert in the south gives way to tropical forests, banana plantations, mangroves, and beaches of white sand. Outdoor activities include whale watching, windsurfing, and snorkeling. Boat tours leave regularly from nearby Puerto Pizarro to explore the various islands and the National Mangrove Sanctuary.
Tumbes is a very hot and humid city with the average year-round temperature hovering around 80 F. Although quite dry for most of the year, there can be significant rainfall during the South American summer from January through April.
So, with all this surrounding beautiful countryside and beaches, what is the problem? In short, it is a border town. The town itself has few attractions and is full of scammers eager to relieve foreigners of their money. Petty crime is fairly common and the town also has its fair share of counterfeit money and illegal goods.
Most visitors head straight to safer, more popular beach towns further south such as Mancora, Punta Sal, and Los Organos for both short and long-term stays.
2. Juliaca
Juliaca is the largest city (population 300,000) closest to Lake Titicaca and the first destination for many visitors to the region. It is the major transit point for other more popular spots such as Arequipa, Puno, Cusco, and Tacna.
Historically it was a major center of textile and handicraft production and continues to be an industrial center for the production of wool and clothing. The Galeria Artesenal Las Calceteras on the north side of the Plaza Bolgnesi is a popular shopping center/gallery to purchase all types of alpaca clothing (socks, shawls, sweaters, etc) and other handcrafts.
I only mention it here because of the large number of visitors that make it to this region every year. Important sites in the city include the Santa Catalina Church which dates back to the 17th century, La Merced Church, and the Franciscan Convent.
But apart from being a fairly unattractive city with a cold, windy climate, it is a mecca of criminal activities. It is estimated that 60% of the citizens of Juliaca are involved directly or indirectly with its $1.5 billion a year smuggling operations, including cocaine and gold.
Visiting Lake Titicaca, and the floating reed islands that support the thatched houses of the local residents, is a once-in-a-lifetime experience. But you are probably best to spend as little time in Juliaca as necessary!
Related Articles
An Overview of Traditions and Culture in Peru
Maps of Peru: Best Beachside and Mountain Towns
Upcoming Conferences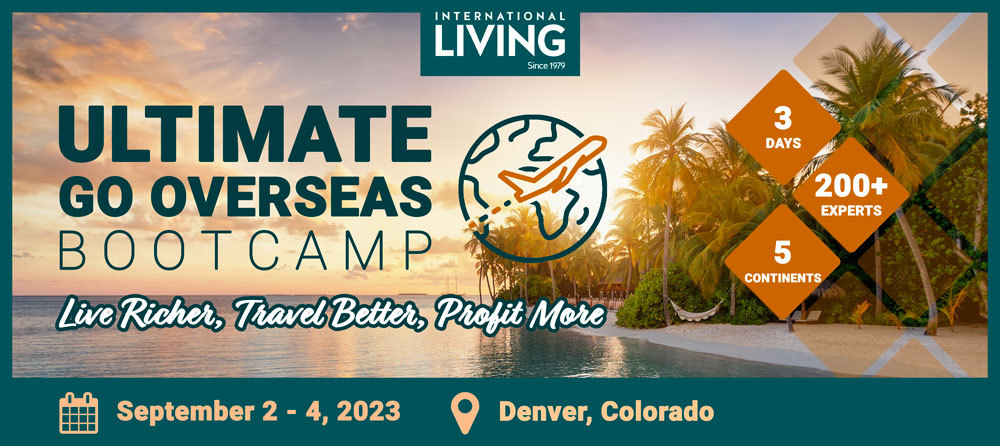 Most Popular Products
Popular Articles You May Also Like