The ultimate dream for many North Americans is to retire early. But the problem is, how do you afford it? In a time when people are working past retirement age just so they can afford to maintain their current lifestyle (a recent U.S. jobs report states that almost 19% of people 65 or older are working at least part-time), an early retirement can seem like nothing more than a pipe dream.
But here at International Living, we are advocates of retiring when you want and how you want. Who says you have to be 65 to retire? Certainly not us.
When you retire overseas, your dollars stretch a lot further than they do in the U.S. or Canada. There are so many places overseas where the cost of living is much lower than back home, where world-class healthcare won't send you to the poorhouse, and where an early retirement is possible.
And when you move overseas you don't have to sacrifice any of the comforts of home, you won't need to downsize and your quality of life will improve drastically…no more stress about paying the bills, no having to shovel snow from your driveway, and no worry about what will happen if you get sick.
In our favorite retirement havens around the world, expats are already enjoying an early retirement. Some are in their early 60s….50s…even in their 40s. Here, they share their stories.
Retire Early in Panama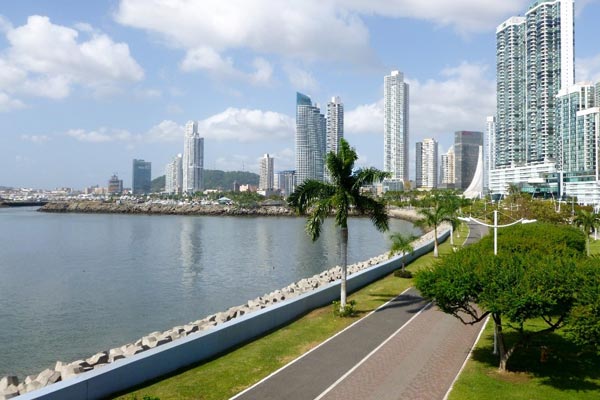 Nita Sosebee and Bernie Gaider lived in Colorado Springs before moving to Panama in January 2017. They both worked for over 20 years as software developers but the thought of working for the foreseeable future wasn't appealing.
"We were interested in trying out an early retirement, or at least reducing our work hours," says Nita. "But we knew if we stayed in the States, we would need to work full-time for another eight to 10 years. We also thought that moving to a foreign country would be an adventure, provide the opportunity to learn a foreign language, and be a good learning experience overall."
The couple has decided to rent in David, Panama, until they get to know the region better. But for now, they have seen a huge positive change in their lives.
"Our lifestyle is just so much more relaxed than it used to be. And eating more at home and being active has been a boon for our health. We've become friends with many wonderful people and our life here continues to evolve and improve.
"We chose David, in Chiriquí province, because we liked the variety that it provides. We can be at the beach, in a city, or in the mountains within an hour's drive."
Retire Early in Ecuador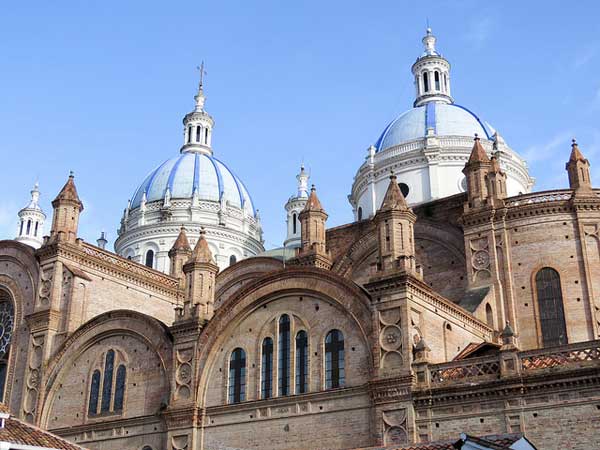 Pat and Rick Jackson wanted to retire at 55—and thanks to also moving to Ecuador they've met their goal. They chose the colonial city of Cuenca.
Originally from western New York, the Jacksons have been married for 39 years and for much of that time they planned to retire early. But "because of the high cost of healthcare and how expensive it is to live in the States, we knew it wouldn't be possible," says Rick. "So, it prompted our move abroad."
Now, instead of Rick's hectic travel schedule as a district manager and Pat's long hours working in banking back in Philadelphia, they spend their time on two of their favorite activities: Rick's passion for cooking, and their love of travel.
"My health is so much better since moving here," says Rick. "My blood pressure and cholesterol are down, and because we eat healthier and walk a lot, we're both in better shape."
And their cholesterol is not all that has fallen since moving to Ecuador. "Living in Cuenca costs about 25% of what it cost us to live in Philly," says Pat.
They pay just $500 a month for their two-bedroom, two-bathroom condo in the Puertas del Sol neighborhood. It's a 10-minute, $2 taxi ride or a 25-cent bus ride into the town center, and a 12-minute walk to Supermaxi, a large North American-style grocery store.
And, given the wonders of modern technology, staying in touch with family and friends back home is a breeze. "Even 3,000 miles away from Philly, we know more about what is happening with our family and friends than when we were working 60 hours a week," says Pat.
Retire Early in Mexico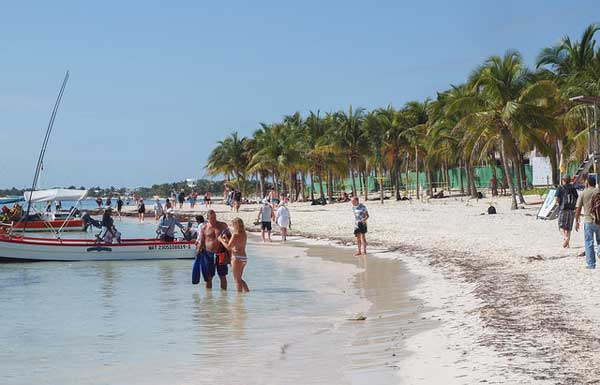 At the youthful ages of 45 and 43, Paul and Linda Kurtzweil say that retiring early to Akumal, on Mexico's Caribbean coast, in 2015 may have been the best decision they've ever made.
"We fell in love with Mexico from our very first visit more than 15 years ago," says Paul. "There is something very special about this place and we both immediately felt at home here. Akumal is just the right size for us. It has a village-like feel with areas that are walkable. It's also great to be around people who are truly friendly and happy to be here, and Akumal is filled with them."
Akumal is a tiny Caribbean jewel that lies between the much larger resort towns of Playa del Carmen and Tulúm. This small village has five gorgeous white-sand beaches, liberally studded with majestic coconut palms and bathed by the warm, turquoise-green waters of the Caribbean Sea.
"We can swim with sea turtles, right here in Akumal, any time we want. We're still sightseeing the area like tourists," says Linda. "We love to spend time traveling up and down the coast and even inland. There is so much to see. This area is filled with numerous, ancient Maya ruins as well as prehistoric cenotes filled with stalagmites and stalactites. We're still getting to know our new home and we love it."
Related Articles
Everything You Need to Know About Retiring in Panama
Retire in Mexico – Here's What You Need to Know
Do You Want to Retire in Ecuador?