Susan Birkenskaw-Keith and her husband, Michael Keith, have quite a streak going.
They haven't seen snow in 14 years.
Although they used to quite enjoy skiing and other outdoor activities in winter, since their retirement, they've left their native Ontario in the first week of November, before the first flake has fallen, only to return at the end of April when spring has sprung.
"If I had to go home in winter, I do have a coat," says Susan, laughing. "But I'd have to work very hard to find boots or mitts. I don't care for the snow anymore."
Are you interested in retiring abroad? Yes | Not Sure Yet
Susan, 69, had a career in HR and teaching public speaking and communication skills. Her husband, 76, worked as an accountant. "We retired early, fairly young, considering," says Susan. "We worked hard for a long time and made it work."
The first destination abroad for these snowbirds, in 2010, was Cuenca, the charming colonial city in the Andes Mountains in Ecuador. They rented an apartment in a restored old hacienda in the historic center close to the landmark cathedral and loved the vibrant arts and culture scene in town.
But they needed a change and a new adventure. After attending an International Living event in Mexico City in 2018, the small beach town of Huatulco, on Mexico's far southern Pacific coast, caught their eye.
The warm weather, the 330 days of sunshine, the seaside location, the active expat community, the great restaurant scene…it seemed perfect.
"Also, the local people are friendly and very upfront. They love us learning and using our Spanish. They are very accepting," adds Susan.
Another perk: easy access to an international airport makes getting to and from Canada easy but also facilitates their frequent travels throughout Latin America, to Europe, and beyond.
"We can travel anywhere around Mexico or around the world if we choose," notes Susan.
For anyone considering living full-time in Huatulco, Susan has a caution. She says while wintertime features temperatures in the low to mid-80s F and the humidity is manageable, it's quite hot and steamy in summer. And the sun can beat down. Still, she notes, being set on a series of bays does mean there is a healthy sea breeze to help cut the heat…and it stays cool in the shade.
Get Your Free Mexico Report Here:
Learn more about Mexico and other countries in our daily postcard e-letter. Simply enter your email address below and we'll send you a free special report - Why Millions of Americans Are Moving to Mexico.
This special guide covers real estate, retirement and more in Mexico and is yours free when you sign up for our postcards below.
Huatulco itself has quite an interesting back story. In the 1980s, it was purpose-built as a tourism destination by the Mexican government. They built a small international airport, roads and highways (well signed, maintained, and landscaped), and other infrastructure like potable water from modern water treatment plants and high-speed fiber-optic internet. To this day, they must approve new development, and there are strict zoning laws to keep new construction sustainable and low density—and no building can be over four stories. Also, the limited number of large resorts in town must be in the hotel zone too.
As a result, Huatulco is tidy and well organized…with a palpable feeling of safety and security. It's quite low-key and doesn't feel crowded. The majority of visitors are Mexicans from other parts of the country, but there is a healthy expat community as well, especially Canadians. Many, like Susan and Michael, are winter residents.
"It attracts people who are quite independent. You can find your level of social interaction," says Susan of the expat community.
Susan and Michael live in one of the three main residential areas, called Chahué. They're in a building with restaurants and businesses on the first floor and condos up top, just across the way from one of the main marinas in the region. Adjacent is a large, well-kept park that host public celebrations. The closest beach, also called Chahué, is one of nine set on the 36 bays of Huatulco. This is the only Blue Flag-designated beach in the area thanks to its environmental practices and is about 15 minutes walking from their condo.
They bought their condo because, although they are part-time residents, they wanted to ensure they had a place to stay every winter. With a rush of snowbirds every season, it can be tough to find a rental that suits your needs.
"Unless you book two or three years in advance there's never a guarantee. We didn't like idea of uncertainty," says Susan, who adds they bought in May 2018 and came for their first winter season in November of that year.
Although they're not frequent beachgoers, Susan says the couple does like to take long strolls on the sand, join tours that visit various bays by boat, and visit some of the lesser-known beaches that don't get as many tourists but often host some good restaurants. There are also popular eateries around the area.
"This town is small. But there are a lot of surprisingly good restaurants with reasonable costs. There are some high-end places with the same prices as Canada," notes Susan.
And they stay active in other ways, as do their fellow expats.
"It's easy to stay fit here. The food is healthy. A lot of people walk. I walk six to seven kilometers a day. We both do a fitness activity in the morning. There are two or three people teaching Aquafit and yoga. There are three groups of 20 to 30 people each playing pickleball in three different areas around town," says Susan.
Susan says Huatulco is a small place, with a population rising to what she estimates is 15,000 in high season. So, there isn't the level of cultural activities as other towns. But when something is going on in town—they're there.
"We will attend anything with music…or that challenges our brain," says Susan. Before Covid there was a popular Blues on the Beach music festival. More recently there was an art show featuring stunning art and photography.
"Last Saturday night we went to the final concert of opera masterclass. It was absolutely stunning. Well done. Well attended. All local singers and musicians," says Susan.
Deep sea fishing also is very big here with excellent fishing guides. This season alone Susan and Michael's son Patrick caught a number of mahimahi when he was visiting, and many other friends also have been very successful fishing.
Aside from fun, there are also plenty of conveniences in Huatulco, despite its small size. There are large supermarkets, well-appointed medical clinics and pharmacies, dentists, high-speed internet, and reliable cell phone service. There are also big-box stores two and half hours away, but they do deliver to Huatulco.
"In town, they have good fruit and vegetable stands—it's very fresh. There is also a good fish market where they have what they caught that day," explains Susan. "It is a small town. You have to accept that it doesn't have everything. If there is something you can't live without while you're here—bring it from home."
Get Your Free Mexico Report Here:
Learn more about Mexico and other countries in our daily postcard e-letter. Simply enter your email address below and we'll send you a free special report - Why Millions of Americans Are Moving to Mexico.
This special guide covers real estate, retirement and more in Mexico and is yours free when you sign up for our postcards below.
Related Articles
Top 10 Reasons to Move to Mexico
The Best Places to Live in Mexico as a U.S. Expat
Maps of Mexico: Best Beachside and Mountain Towns
Upcoming Conferences
The Only 2023 Fast Track Costa Rica Conference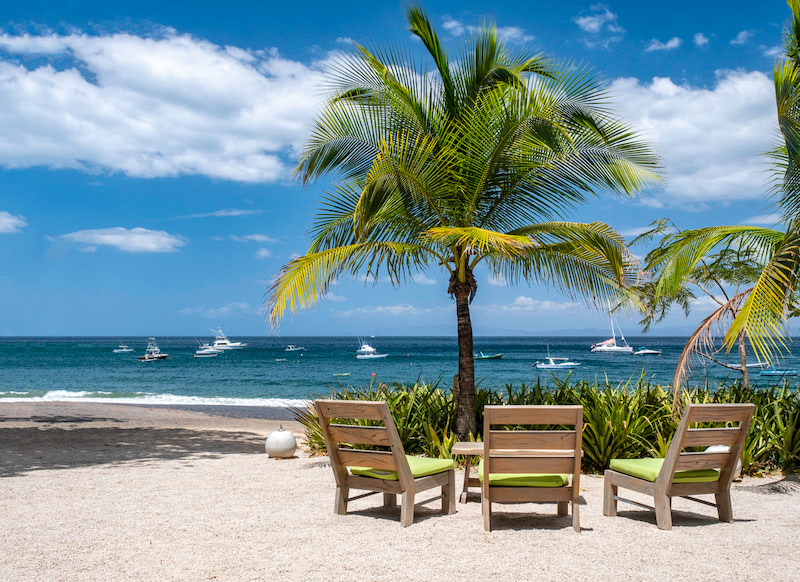 If your dream retirement involves stunning beaches… lush green mountains… a perfect year-round climate… first-rate healthcare… incredible value for money (a couple can live well on $2,109 a month—including rent!)...
Join our Costa Rica experts and expats in June and discover true Pura Vida.
REGISTER NOW, SEATS LIMITED: EARLY BIRD DISCOUNT HERE
---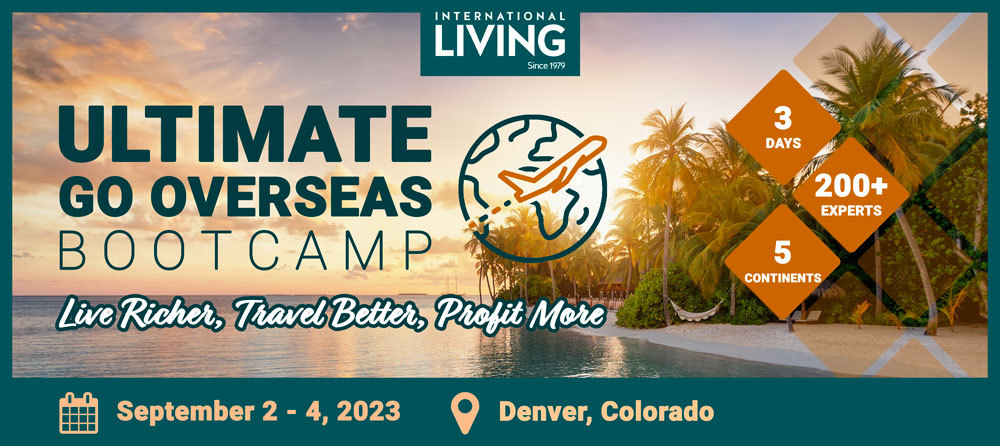 Most Popular Products
Popular Articles You May Also Like